It's something one in two pregnant mothers will experience in varying degrees. So how can you overcome morning sickness? We've discovered ten solutions that are backed up by both professionals and pregnant mums and are certainly worth a try!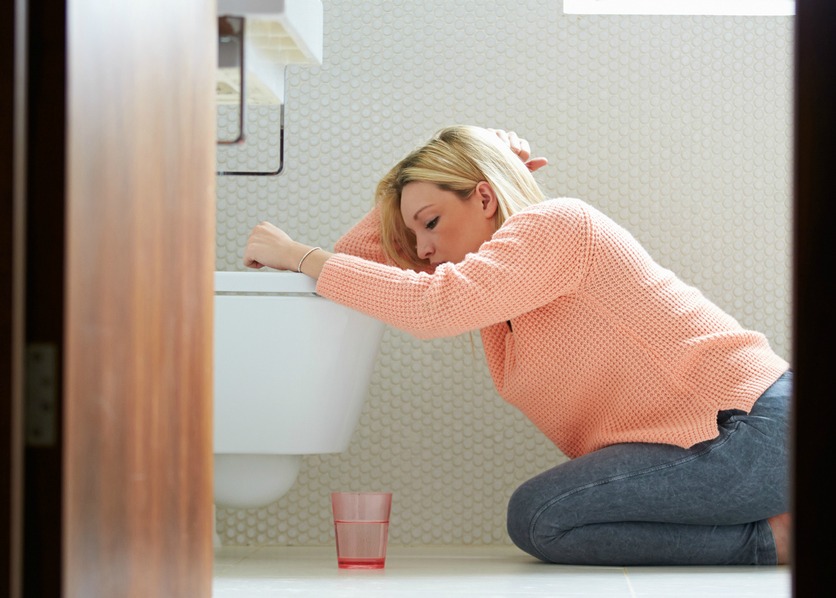 When Morning Sickness Ruins Your Life
I was one of the unlucky ones who had morning sickness with both of my children and waking up feeling sick to your stomach day in and day out is not a nice feeling, no matter how you try and spin it. Sure, your body is doing what it needs to do to grow a baby, but, your stomach is not happy about it!
While morning sickness usually subsides in the second trimester, it can leave you drained, hungry, cranky and emotional. So how can you overcome it? There is no magical cure for morning sickness, but hopefully these ten methods will help to provide you with the relief to get on with your day and enjoy your pregnancy.
1) Eat dense and filling foods
There is nothing worse than feeling hungry but also queasy and not knowing what you can stomach to take away the hunger pangs. Try foods that will fill you up such as avocados, kidney beans, fish, meat, yoghurt, nut butter and whole-grain bread.
2) Try The Healthy Mummy Pregnancy Smoothies
The Healthy Mummy Pregnancy Smoothie is a great snack when pregnant as it's loaded with the right nutrients ideal for you and your growing baby. But it has also been proven to combat morning sickness. Just ask mum-of-two Laura Flanagan who discovered the Pregnancy Smoothie was one of the only things she could stomach during her second pregnancy.
Buy the Pregnancy Smoothie here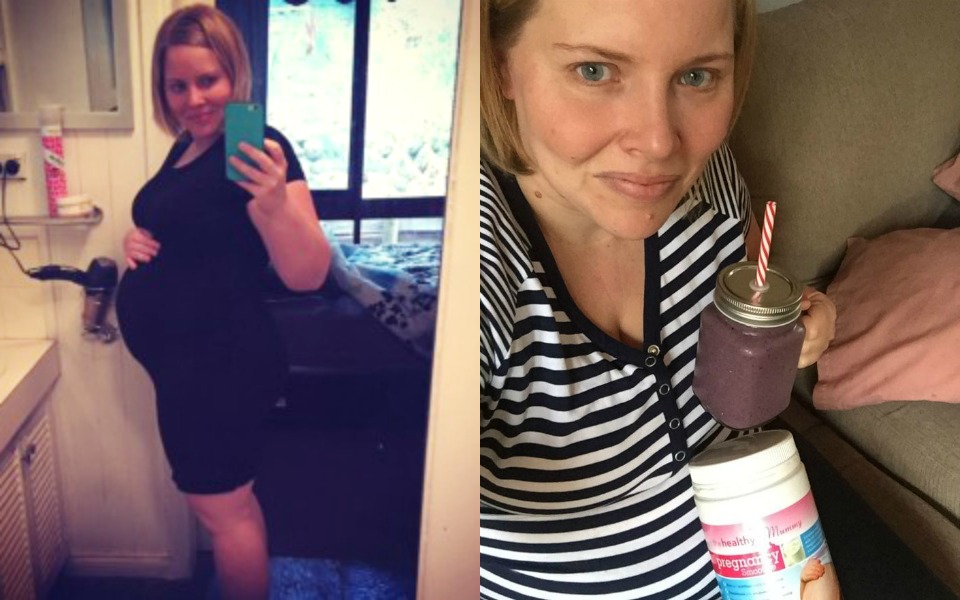 "Not only did I not throw up but has actually helped that terrible queasy feeling of morning sickness," Laura said. "I'll shout it from the rooftops, this stuff is my saving grace and will be the reason the second half of my pregnancy will be a healthier one with a lot less junk food."
Buy the Pregnancy Smoothie here
3) Get outside
A walk in the fresh air can help ease symptoms of morning sickness, especially early morning or later at night when it has cooled down.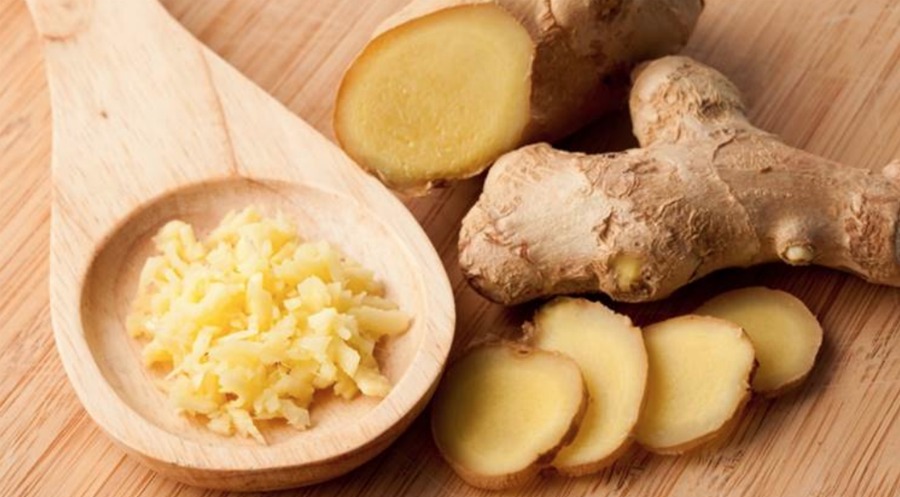 4) Go with ginger
Countless studies (and mums) recommend ginger as a natural way to combat against morning sickness. Add a piece of peeled and sliced ginger root to boiling water, let it brew and steep for ten minutes, then enjoy. You can find 15 other ways to use ginger to help with morning sickness right here. 
5) Always have a snack handy
Even if you can't stomach rich meals, it's okay to graze on foods that you can stomach. Have light snacks available (in your car, in your bag, on your bedside table), to try and keep the nausea away.
6) Consult your doctor
There are prescription medications that can help with severe morning sickness such as Maxalon, Reglan and Zofran. However, you will need to see your doctor first.
Non-prescription vitamins and medications that are proven safe (and possibly effective) to relieve morning sickness include Vitamin B6 tablets (25-50 mg three times a day) Emetrol (5-10 mls in the morning) and Ginger tablets (250 mg four times a day). Or, try out the morning sickness smoothie which includes both ginger and vitamin B6.
Buy the Pregnancy Smoothie here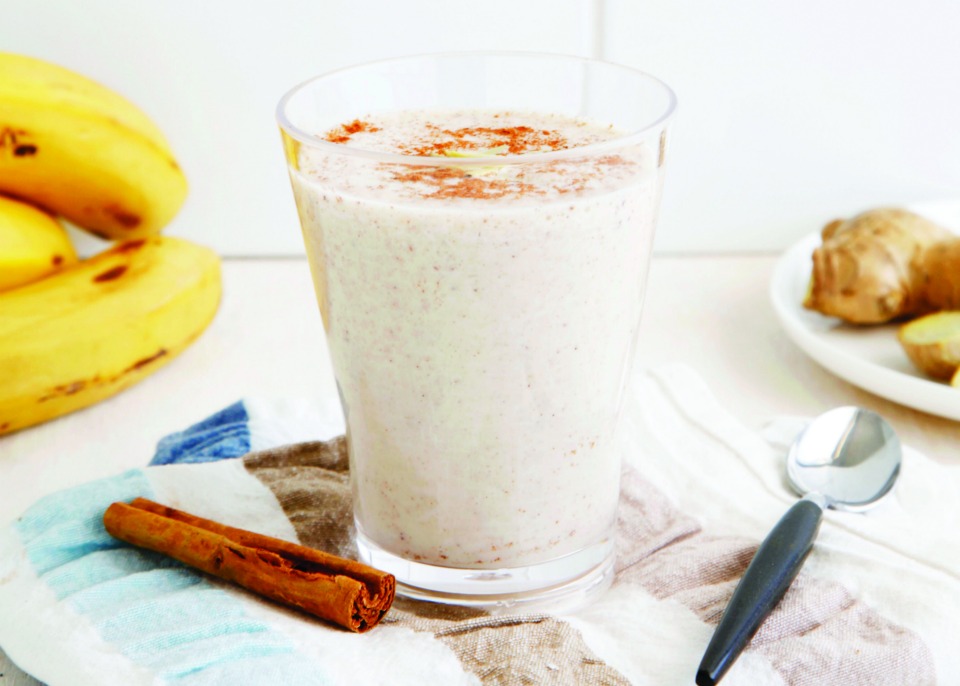 7) Jump in water
This was my cure for morning sickness (okay…and hangovers). If your stomach is queasy, try having a cold shower, jumping in a pool or even just ducking your head under the hose for a few moments.
8) Consider fizzy drinks
While soft drinks are not ideal when pregnant (or anytime), I found that carbonated beverages were a lot easier to stomach than anything else, especially Ginger Ale and Soda Water. Even adding a dash of lemon to your water may help ease an upset tummy.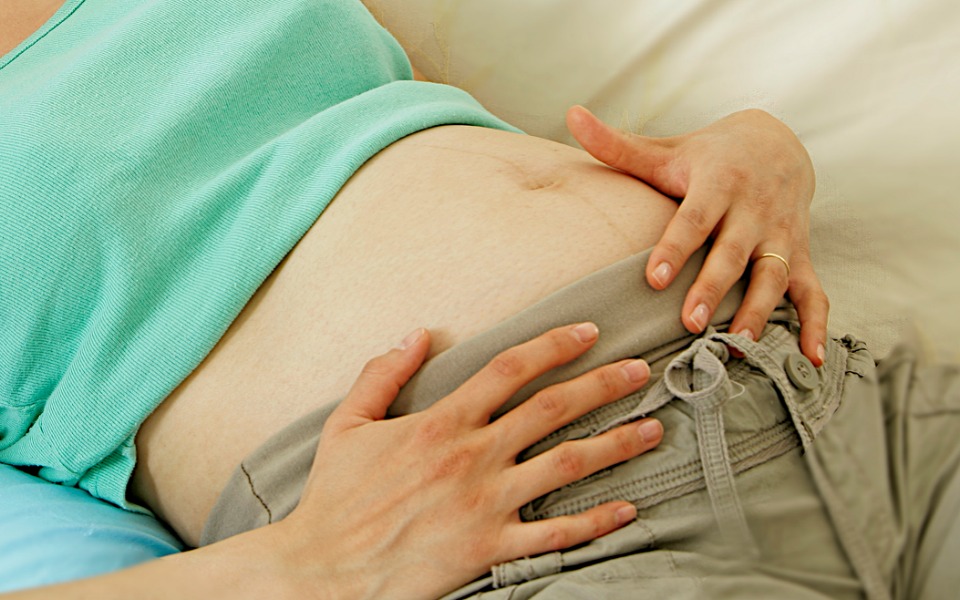 9) Try lavender or peppermint oils
Dab a small amount on a handkerchief and place it in your bag. When you are out and start to feel nauseous, try taking a whiff of the hankie. Some people believe these two smells can take away other smells that might be triggering nausea. And, hey, if nothing else, at least your purse will smell fresh.
10) Consider acupressure bands
Used to fight seasickness, these bands, placed on the pressure points on your wrists, may also prevent morning sickness.
Learn more about morning sickness, what foods to avoid and how to make The Ultimate Smoothie To Ease Morning Sickness. Good luck to all the mums currently battling it out with the toilet – it gets better. And bub is more than worth it.