Parents are now apparently signing 'baby-nups' – would you consider this?
Baby-nups are now a thing! They're like a pre-nup, but with a twist…
Expectant parents are apparently signing agreements to work out what is off limits when their baby arrives. These schedules are said to include things like nights out, who gets to go to the gym and time for the internet.
Yes, really!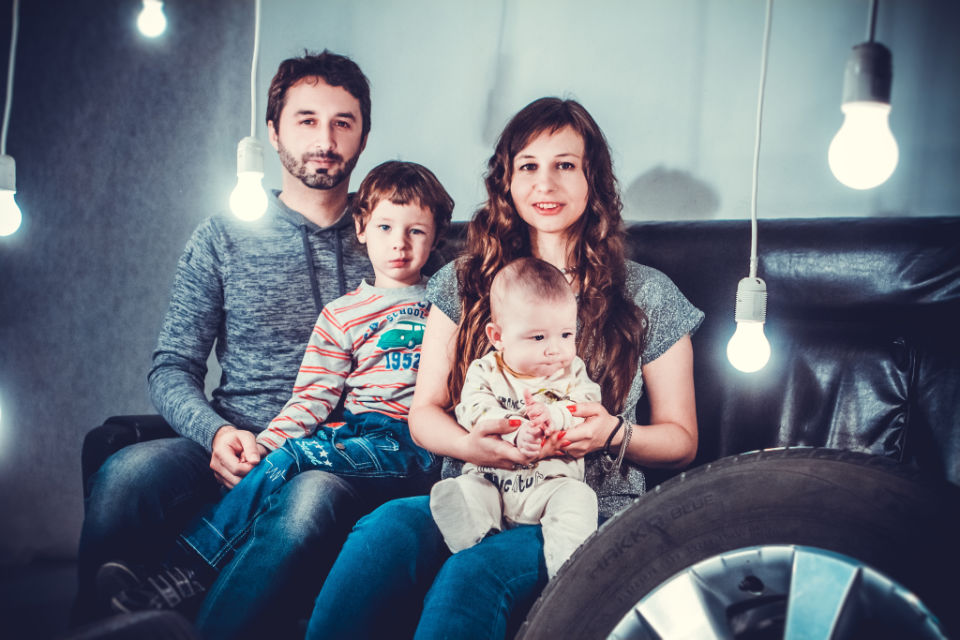 Parents are now signing 'baby-nups' to help them raise their children
According to US magazine Parade, parents-to-be are drawing up agreements on what's expected from each parent when it comes to feeding, changing nappies, even lie-ins!
One couple, Melissa and Greg Biggs, the publication spoke to revealed how the 'baby-nup' worked for them.
Melissa said: "I listed all the chores we had and assigned a name to each one and hung it on our fridge. We both signed it so we knew we would stick to it, no excuses."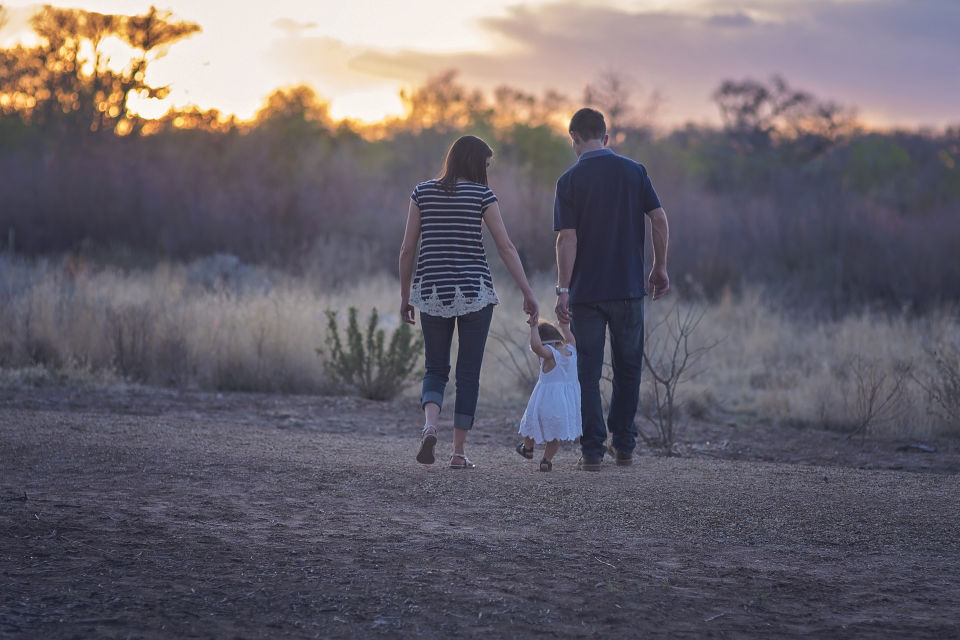 Another couple, Julie Hochhieser and her husband Daniel Ilkovich, reveal their 'nup' consists of a routine of who will take their daughter to appointments and playdates.
They are also aware of who is on 'duty' looking after their daughter in the early mornings and late nights, so they can still keep their social life and know what's expected of them.
And like an actual roster, they can swap 'shifts'!
Julie says: "Every morning and every evening is assigned to someone. It's no-negotiation, but we can trade if necessary.
"We both having extremely demanding jobs, and it just helps bring some clarity to the insanity that is parenthood."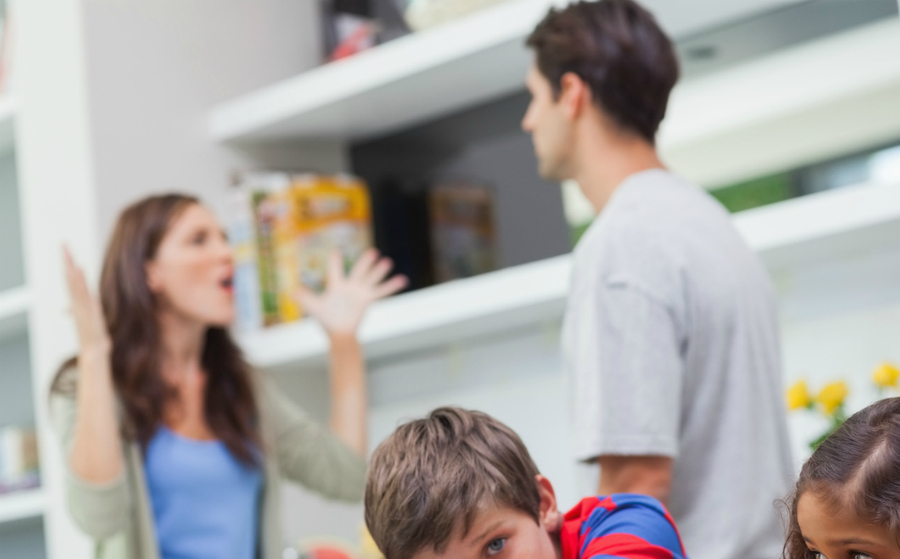 'Baby-nups' can help reduce stress, says psychotherapist
Psychotherapist, Matt Lundquist, believes in some cases a 'baby-nup' is a good thing, as it can help alleviate stress.
"The number one issue couples reach out to us for is communication," he tells the publication.
"Childcare is an area where couples often make assumptions–based on how they were raised or even an interpretation of things there partner has said or inferences based on a sense of who their partner is.
"A plan such as this – a contract – allows the opportunity to test those assumptions, to make them clear and bring attention sooner (pre-baby) to what might live in conflict."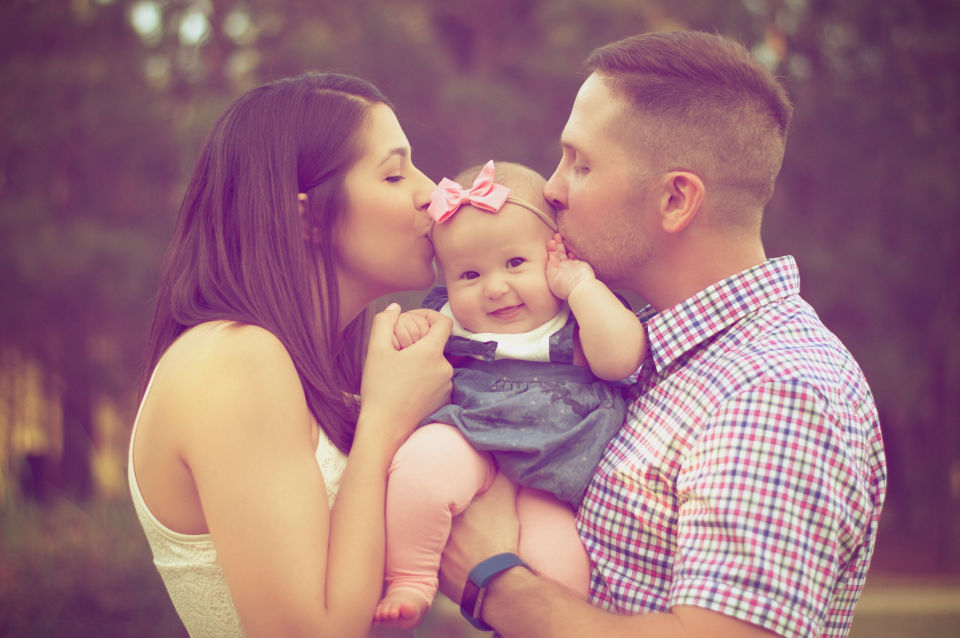 Interestingly, the concept of a 'baby-nup' has received mixed views.
Some suggest it's like an agreed custody plan in place in case the couple end up getting divorced, and others said "children aren't a chore".
Another person tweeted: "It sounds good in theory. But so many circumstances could change by the time you have a baby or get divorced.
"Custody agreements made before marriage may not work years down the road."
However, others thought the 'nups' were a "great idea" and "sensible".
What do you think? Would you ever be tempted draw up a 'baby-nup' with your partner?
Conceptionmoons – how having a designated holiday may help you fall pregnant
11% of people admit to resenting their partner for not contributing more
Tired parent looking for an energy boost?
As busy mums we're all about healthy shortcuts. As such we've created a way for you to get a shot of energy-boosting superfoods into your body by barely lifting a finger. You're welcome!
We've managed to pack 37 ingredients from real food sources into our amazing Super Greens. Our ultimate aim is to give busy mums an energy lift. Most of all, breastfeeding mums don't miss out because it's one of a few on the market that's breastfeeding friendly.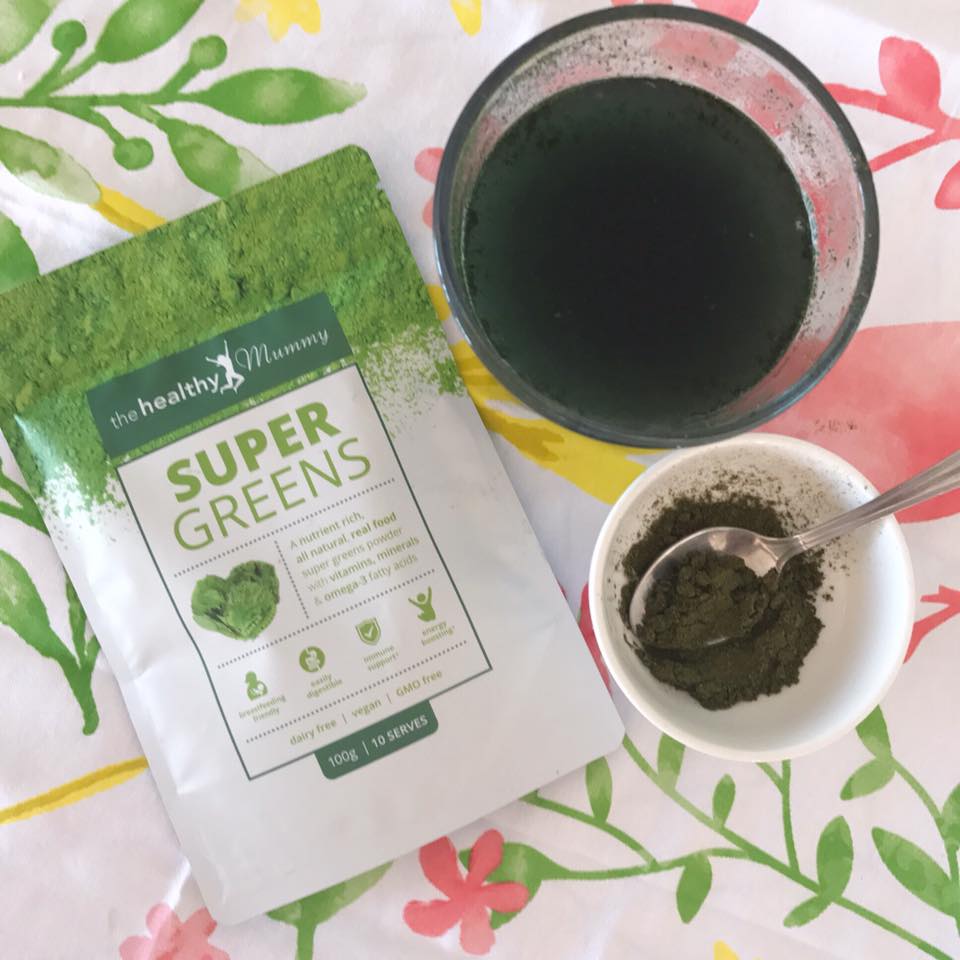 Made in Australia for our mums
Super Greens is made in the laid-back NSW town of Byron Bay. It's been put together using some of the world's most incredible superfood ingredients.
This product is high in spirulina; which has been labelled the most nutrient dense food on the planet. Super Greens also contains probiotics.
The whole foods that go into Super Greens are natural sources of vitamins and minerals and are an easily digestible blend.
What it doesn't contain is any dairy, sugar or gluten and it's vegan friendly.
A powerful energy boost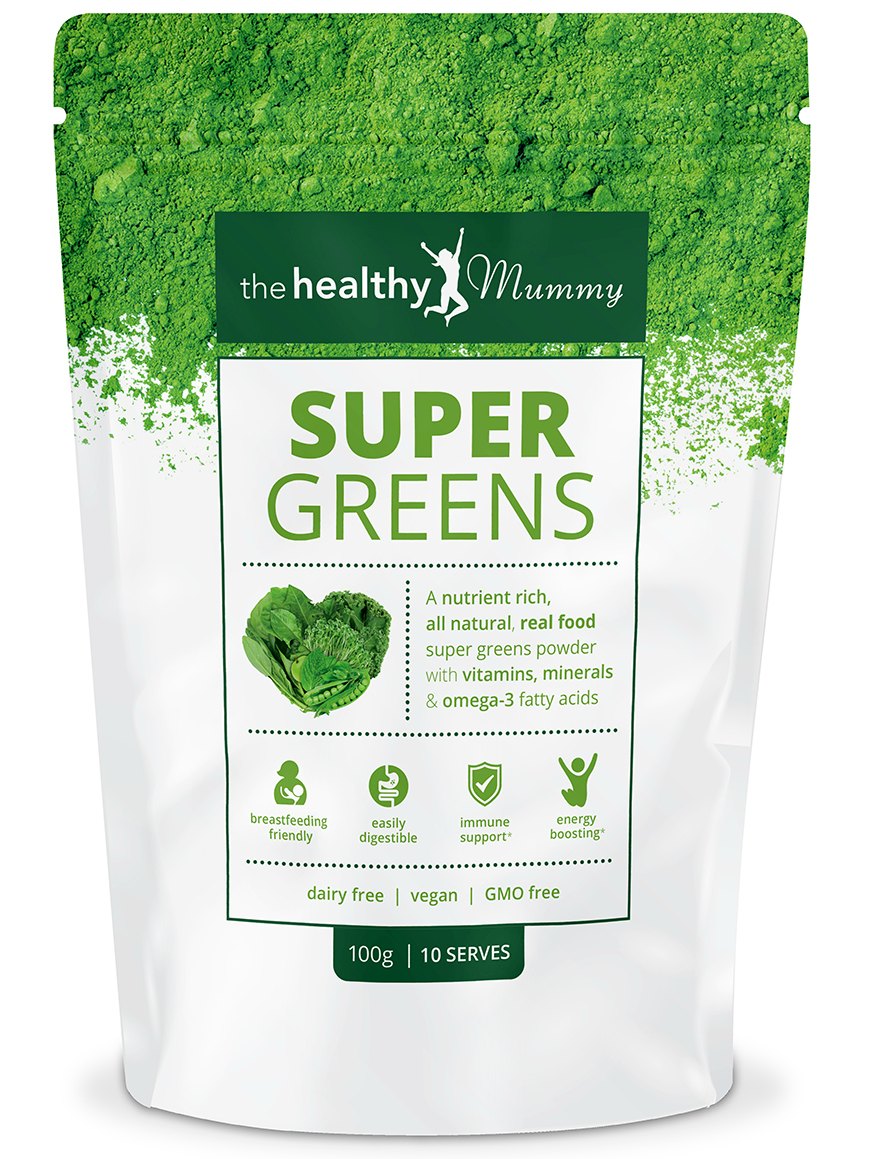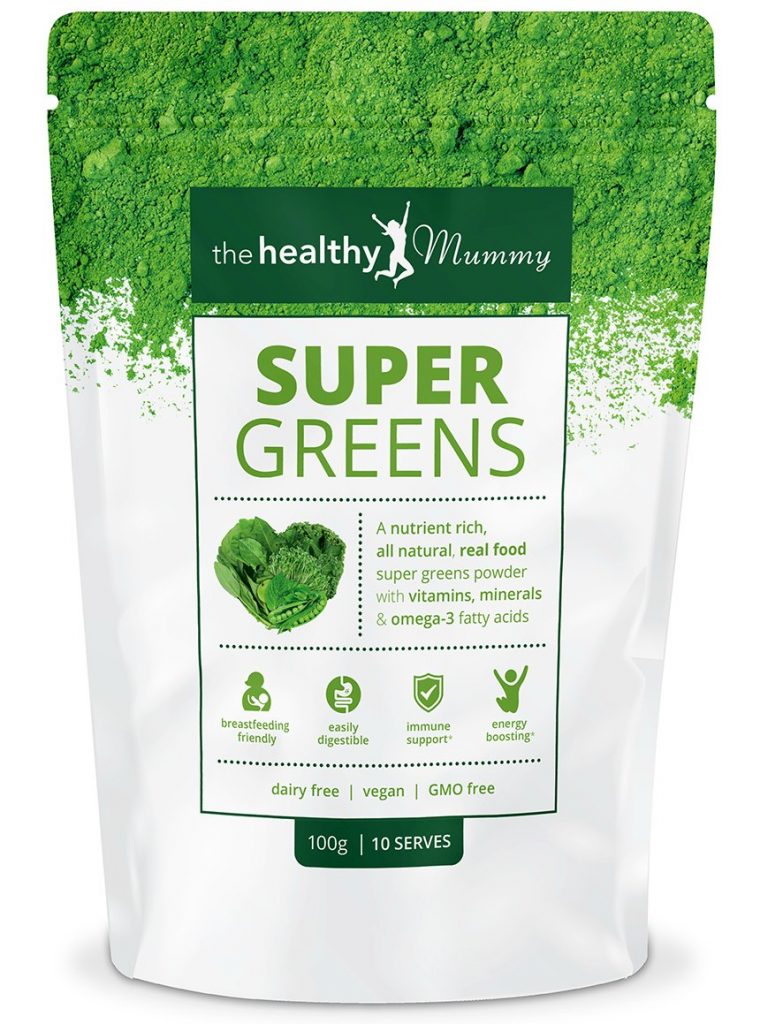 When you're conscious of what you're putting into your body, you need to make every mouthful count. This is why this amazing powder punches well above its weight.
A snapshot of how powerful Super Greens is, this product…
has 56 more times the vitamin B12 of a beef steak.
contains the same calcium as three serves of cheese.
contains the iron of 12 cups of spinach.
has the vitamin C equivalent of 1.4kgs* of oranges.
has 11 times more iron than red kidney beans.
contains 50 times more vitamin B12 than an Atlantic salmon.
has 11 times more vitamin C than 100ml of orange juice.
contains as much calcium as one litre of milk.
has the same vitamin C as half a kilo of red capsicums.
has as much B12 as 77 eggs.
contains four times as much calcium as almonds.
Busy mums, now is the time to stop making excuses and make sure you're getting your greens! Get your Super Greens mix here.