Mothers are burnt out! They were before the coronavirus crisis hit and are feeling it now more so.
Thankfully, it's been revealed that a handful of partners have helped picked up the slack. 
Since lockdown occurred in March, there's been a 12% increase of fathers splitting household chores equally, a new survey has found.
Mums are now saying they don't want to go back to 'normal', they want household duties to continue to be shared.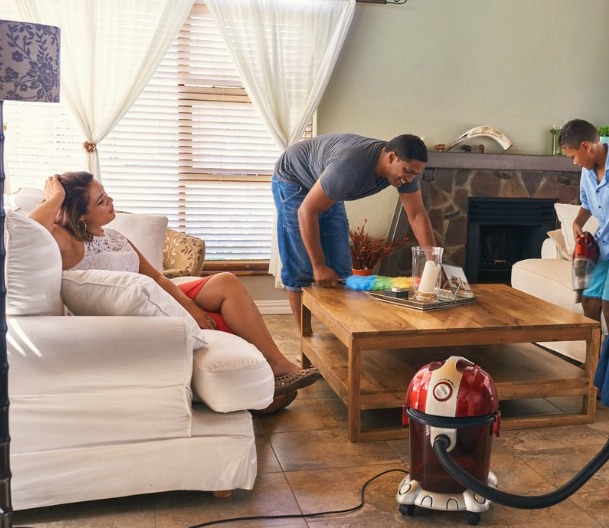 More dads are helping out around the house thanks to the pandemic
Mums are often the ones left to juggle the responsibilities of the household. But now they have more on their plate, having to wrangle everything with their children home from school while also working as well.
According to a survey of 3,195 mums conducted by Motherly's third annual State of Motherhood survey, roles at home are changing.
With more partners working from home than ever before, they are able to help out more around the house and with the kids.
The hope is that post-pandemic this split in household duties will become the 'new normal'.
It shouldn't take a pandemic for things to become equal at home
Mums were already reporting a significant amount of burnout pre-pandemic, so no wonder many are feeling under pressure not having adequate childcare, as daycares and schools have shut their doors.
In March, 63% of mums revealed they carried the main responsibilities of childcare and looking after the house.
And from March to April there has been a 12% increase in responsibilities being split equally.
A previous survey by the same website found that if men just did 50 minutes more housework per day they could close the gender gap as outdated gender norms do not serve the modern family.
"It shouldn't have taken a pandemic to force our partners, employers and political leaders to see our invisible labour," concludes the report by Motherly.
"But now that they have, we can't let the world go back to ignoring it."
We couldn't agree more!
12 signs you're suffering mummy burnout
6 tips to help beat Mummy Burnout
Majority of people believe parenting is HARDER these days – do you agree?
Connect with other mums in our Healthy Mummy Community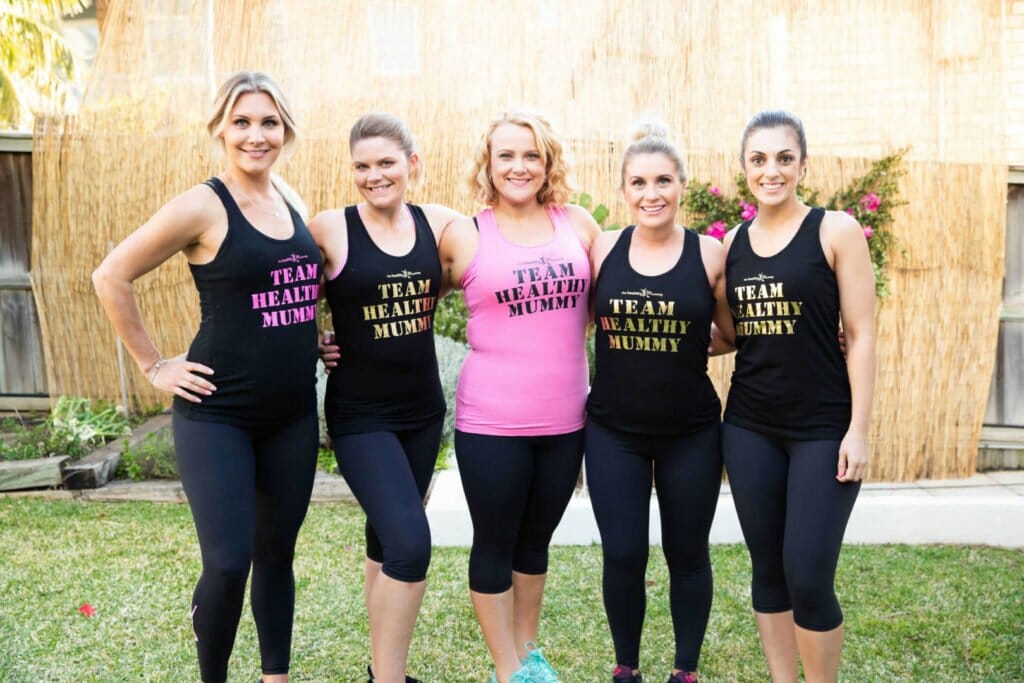 When women support each other incredible things happen. With over 1.1 million like-minded mums who can offer daily support to the Healthy Mummy members our social footprint is LARGE!
All our private groups are moderated every hour by our professional staff, to ensure a safe and non-judgemental environment.
Join our huge communities with hundreds and thousands of mums just like you.  We have lots of closed Healthy Mummy Facebook groups to suit you, including:
There are OVER 1.1 million mums across our social communities!!
Here are all our PRIVATE groups
Here are all our Facebook Public pages
Here are our Instagram and Pinterest pages
Find the right Healthy Mummy Community for you!