Penny's New Year Weight Loss Challenge
Now, I do love a challenge, and what better way to motivate myself than Lose Baby Weight's newest challenge- Eat, Move, Lose! I have so far lost 8kg using The Healthy Mummy products but hope this challenge will help me to lose more.
Week one of the Eat Move Lose Challenge has come to a close and I have had a productive week.
There were 5 challenges this week and this is how I incorporated them into my week! My weight loss certainly slowed down in December so I am taking on board all the challenge has to offer in order to get this weight dropping off!
I do think my mindset was a little off, although I was choosing wisely and exercising as much as possible my mind was in holiday mode!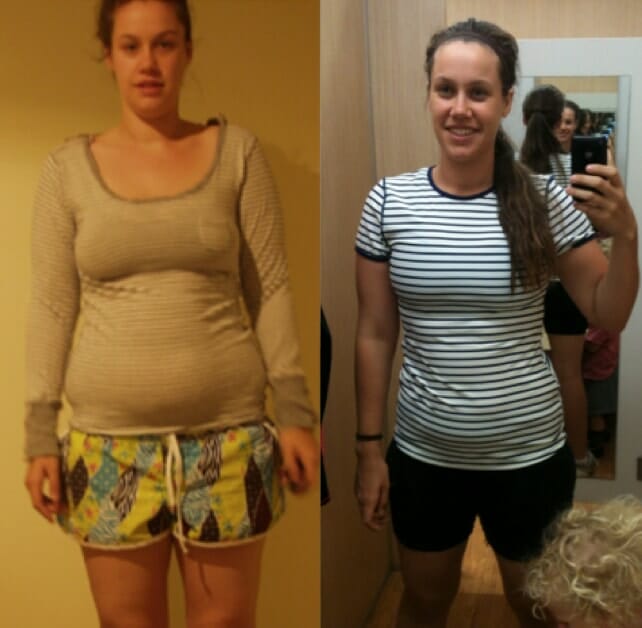 Challenges:
1 Clean out the junk
When I first read this I thought that my pantry was pretty good as I've been watching what I consume for the past few months and thought I was on top of it all! But no, I was wrong. There were packets of chips hidden up the back of the cupboard, and a big stash of chocolate in a biscuit tin! I obviously hid them from myself instead of throwing them out! But this time I have gotten rid of them for good! There were also a few tinned goods I don't like eating, but I am going to save them and turn them into lentil patties!
2 Shopping lists
I am one of those shoppers who spends a good amount of time writing a list, I get to the shops, forget about the list, and come out with things I don't want or need. This is my downfall. What I like about The 28 Day Plan and the Summer Cookbook is that the ingredients are clearly labelled so you know exactly what you need to buy for the meal- and the 28 Day Plan has a shopping list for you already each week!  I did a shop a couple days ago and instead of impulse item purchases making my bill large- I not only stuck to it but it was under $50! Yay for lists! Couldn't be happier…
3 Cardio Exercise
In this heat, walking to the letter box gets my heart going and my endocrine system also going. I sweat a lot and this heat is sending my body crazy!! Starting tomorrow I am back in the routine of being home again and will be doing early morning walks. And when I say early I mean E A R LY! If it's going to be 30 degrees at 9 in the morning I sure don't want to be pushing a pram in the heat, and my toddler doesn't need to be confined to a hot pram for that! Toddler wakes up from 5am onwards so as soon as he is up I will be heading to the car to drive to the walking track! And thanks to the tip in the Eat, Move, Lose pack I will be sleeping in my walking clothes tonight so there will be no excuses tomorrow!
4 Motivation sheet
My main motivation is fitting into my clothes that I was able to comfortably wear pre-baby and to also have enough energy as toddler gets older! I don't have a old picture of myself of what I want to look like again, but I do have an idea of how I would like to see my body and what I aim to achieve with my weight loss and healthy journey! I filled out my free sheet I got from the challenge here
5 Family Support
This is definitely something that someone on a healthy journey or on a mission to lose weight needs! I know that if I'm having a bad day, or if someone has said something to get me down I don't want to exercise and I don't feel like eating something healthy. In the past you could say I was an emotional eater and I still feel like I am that person at times! I have had a massive couple of years and I am still adjusting to parenthood. It's not what I expected. It definitely put my confidence levels down and also my self-esteem. I am, however, finding that with Lose Baby Weight and The Healthy Mummy products  as my weight goes down and as my muscles are toning up, I am on my way to getting myself where I want to be and getting my self confidence back! And self esteem well- as you know, as the weight comes off you start feeling 110 times better that what you did at your heaviest!
Week two challenge involves squats, fibre and cooking! Cooking I love, which means I can increase my fibre with a few alterations to my eating. Squats on the other hand, I don't love them! A challenge is a challenge so maybe at the end of the week I will have an appreciation of squats!