This mum feels like she sat on the fence for WAY too long when it came to actively trying to live a healthy lifestyle.
Sam Stevenson says after the birth of her fourth child she began to feel really self-conscious about her appearance.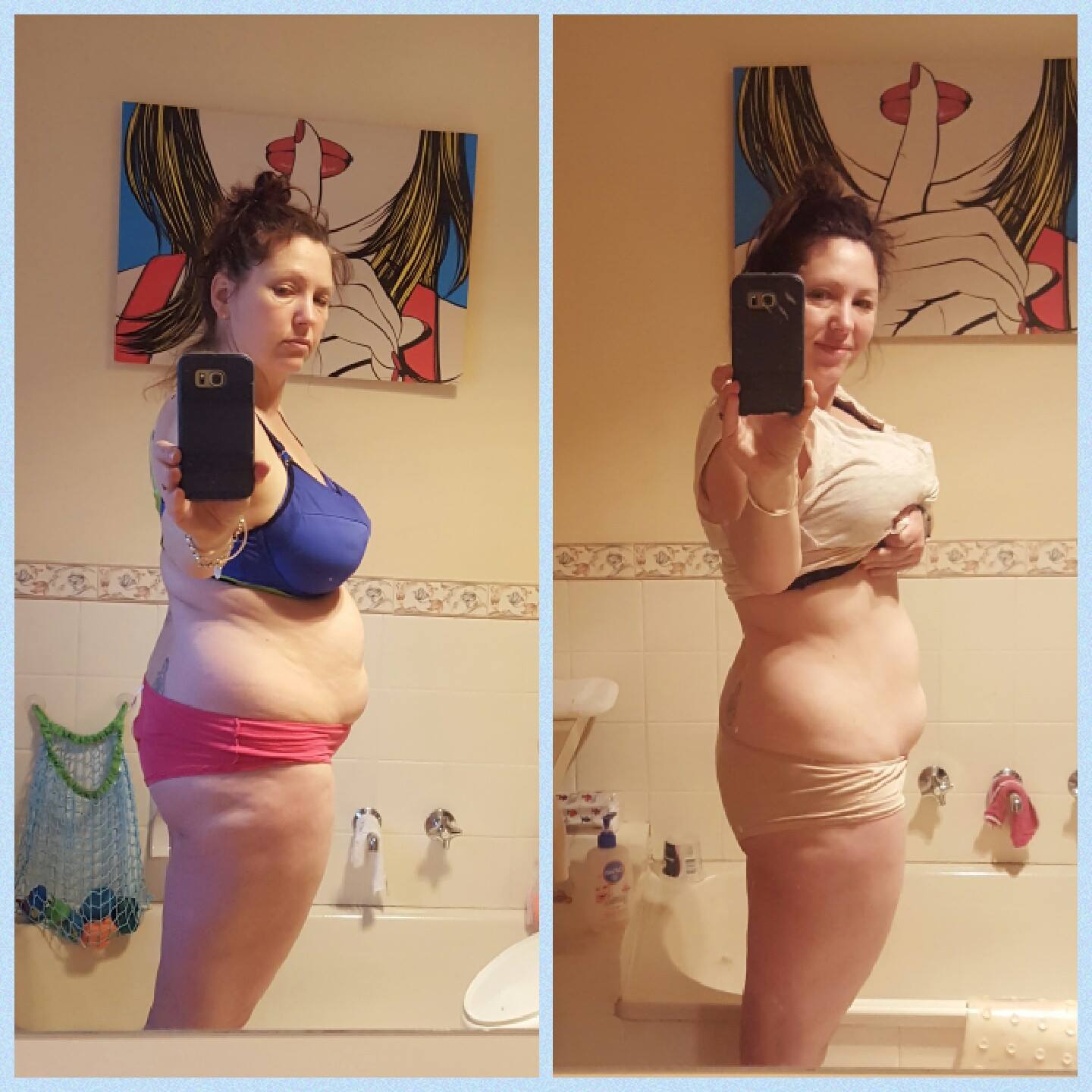 "I felt frumpy, unhealthy and extremely self conscious. I was worried about what people thought of me," she reveals.
"I was worried about how my husband felt when he looked at me. I hated the thought of him touching my stomach. It was crazy how low my self-esteem actually was."
'This photo made me realise how unhappy I was'
Sam says she remembers seeing the adds for The Healthy Mummy coming up on Facebook and noticed that one of her friends had liked the page.
"My friend had not long ago had a baby and she looked fantastic. I clicked on the page and was amazed to see all the fabulous women, who had grown in confidence, and I found myself nodding in agreement with how they felt when they were overweight when I read their stories," Sam says.
"You could see the difference in their faces after they had changed their lifestyle and how they carried themselves once they started to lose weight. I WANTED TO BE LIKE THEM!"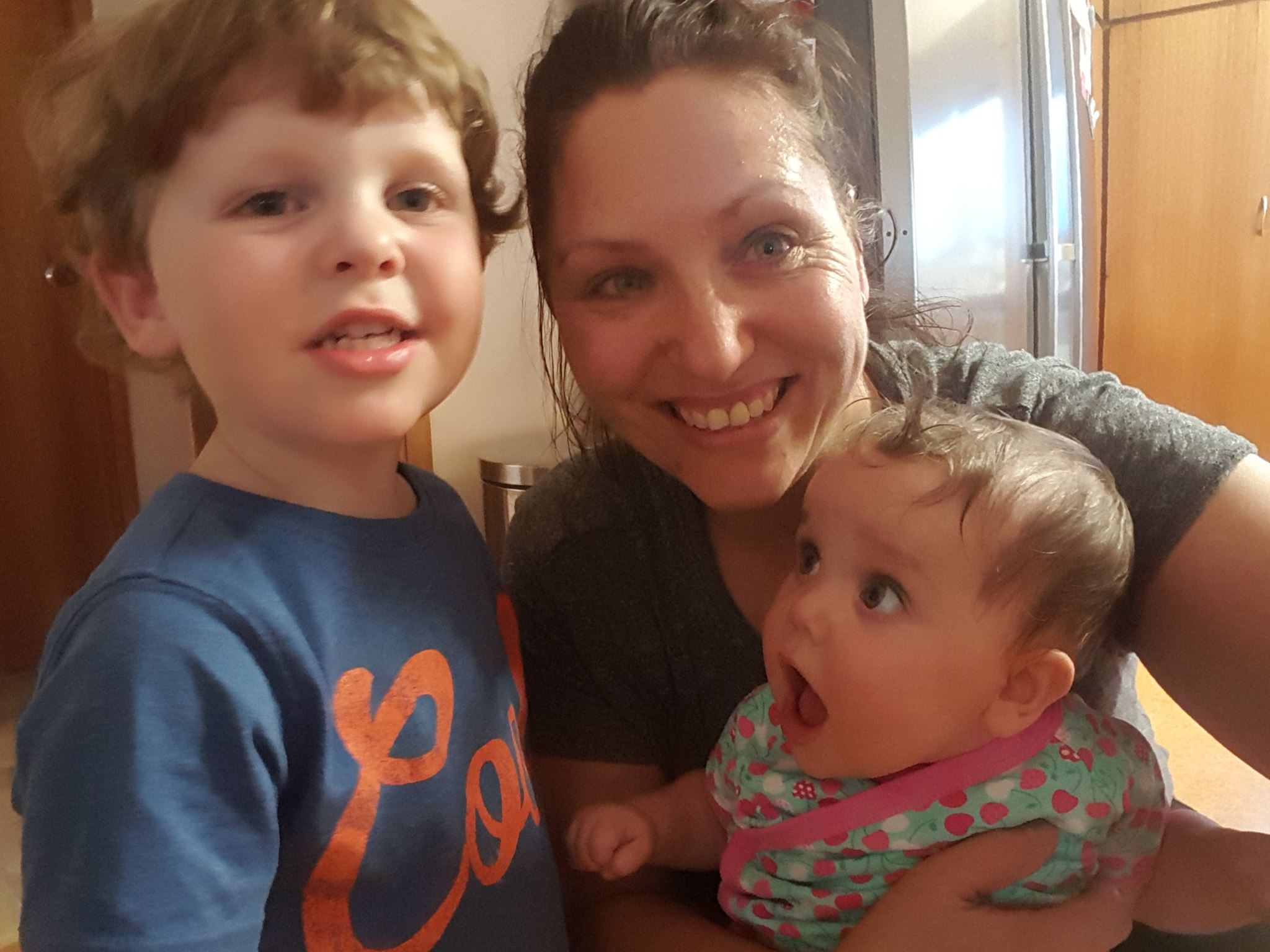 Sam says: "I remember sitting back and watching their fabulous transformations but thinking 'I'm just not ready yet'."
But then Sam decided to join the first 28 Day Weight Loss Challenge in July 2014, but still sat on the sidelines.
She says: "Yep, I did absolutely nothing. I didn't eat healthily, I didn't exercise. And the same thing happened the second month. I did nothing."
Not Sat On The Sidelines Any Longer
But things changed after she saw a photograph of herself at her son's christening.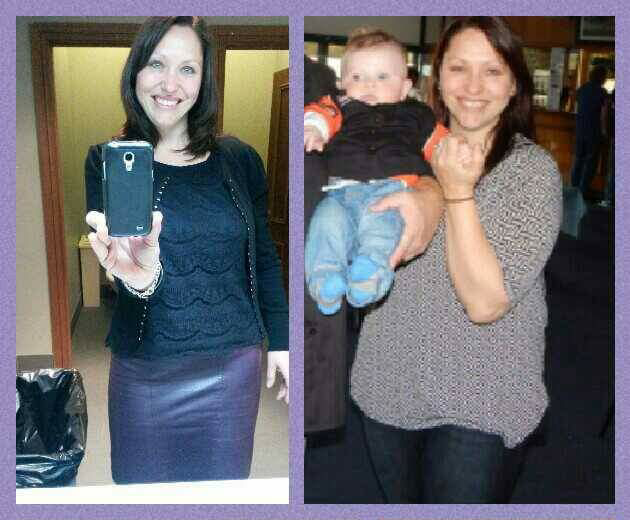 "It made me realise just how unhappy I was with myself and I needed to get myself together," she says.
"So I made sure I followed the next challenge to a tee. I had doubts it would work for me but how WRONG I was. The changes in me were amazing.
"Not only did I lose 16kg following the 28 Day Weight Loss Challenge, I 'found' my confidence again. I was am longer hiding and not wanting to be seen, I love how confident I am around everyone, including my husband."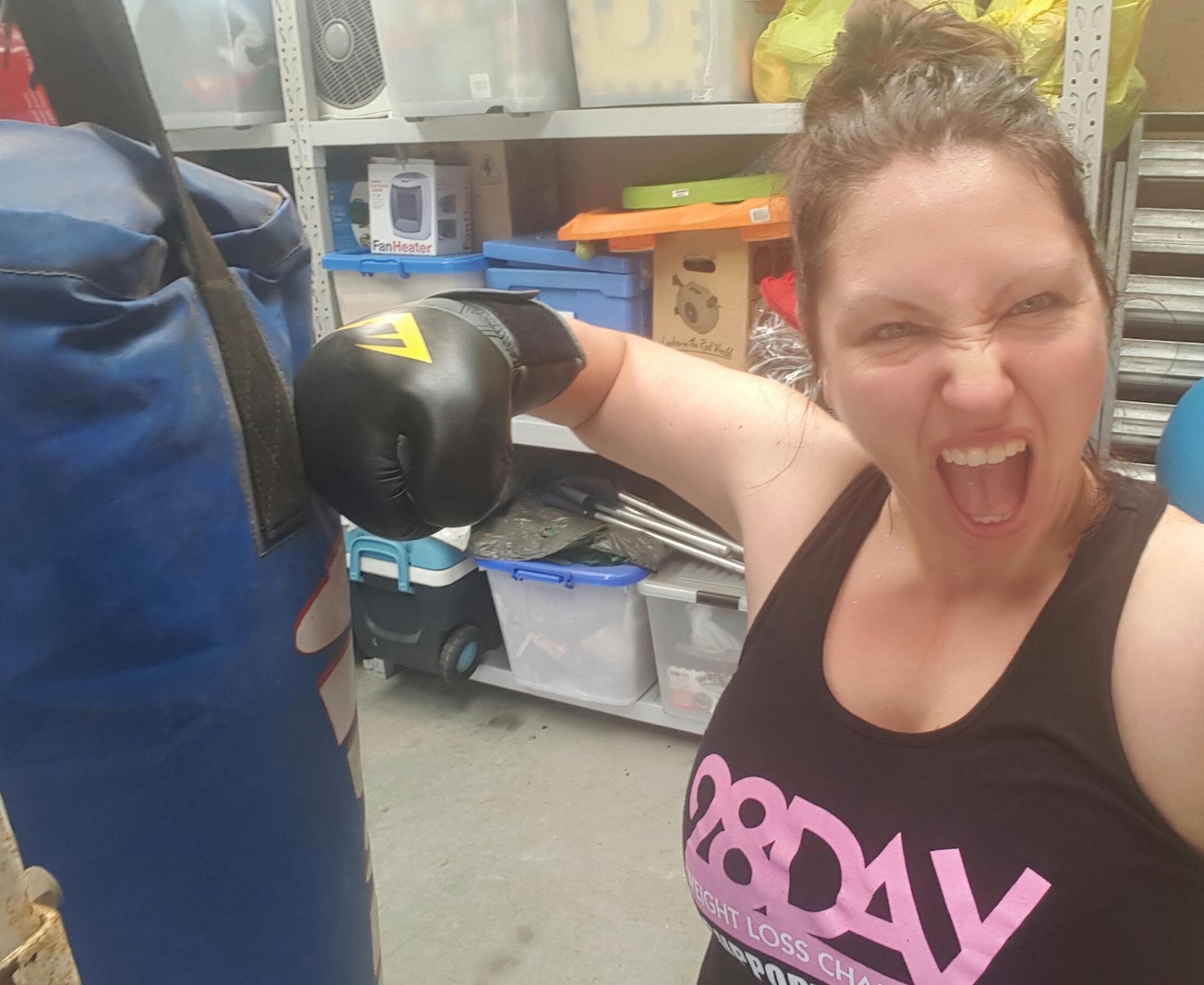 "The weight loss did for me so much more than just allow me to wear smaller clothes," she says.
"The Healthy Mummy WORKS. After nine months postpartum, I'm on my way back to my fit and fabulous self. If you are sitting back and not sure about whether it will work for you, I'm telling you right now IT ABSOLUTELY WILL!
"I wish I'd done it sooner, but I guess it's better late than never!"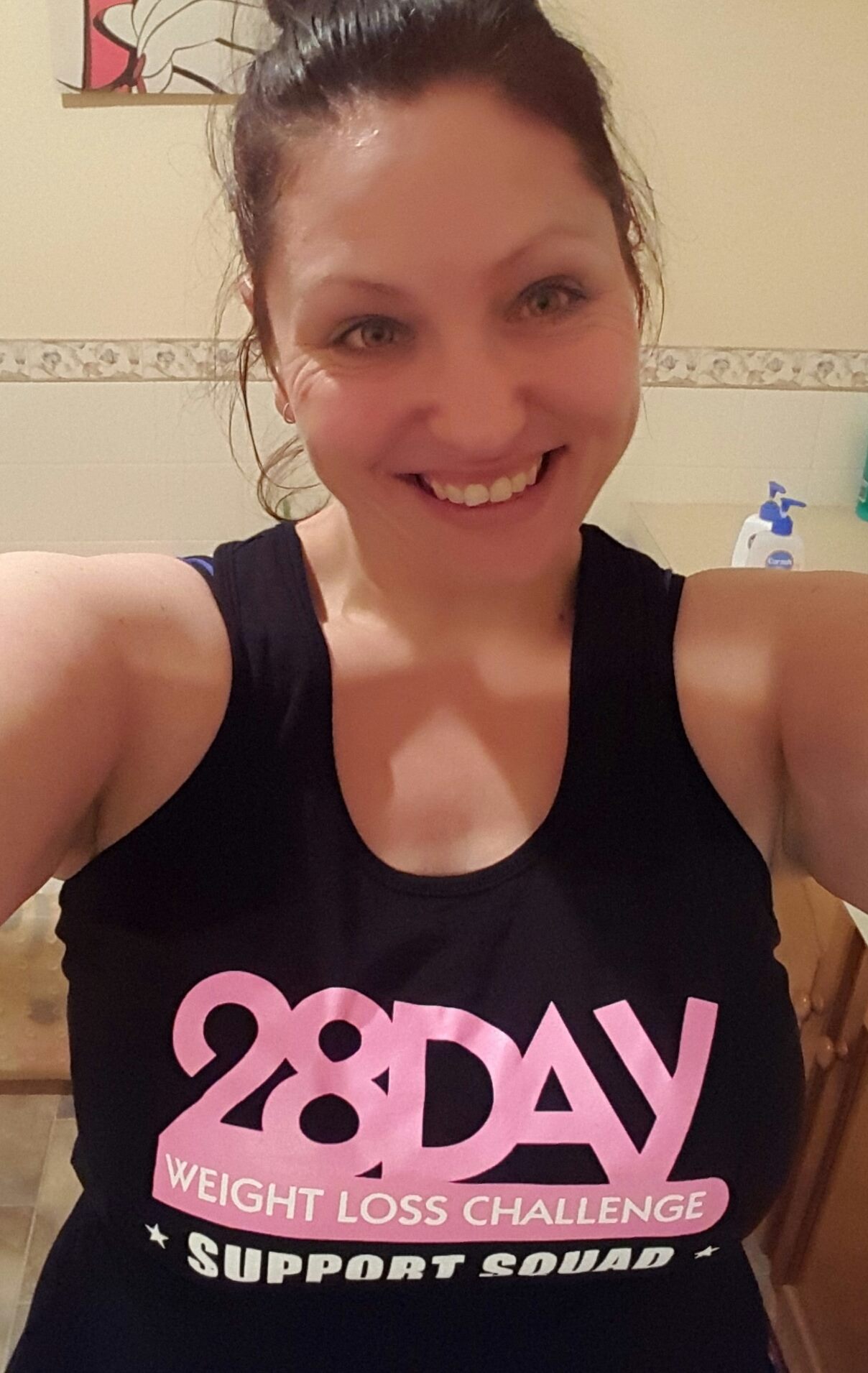 This is so inspirational, Sam! You look sensational. We can safely say you are no longer sat on the fence and are firmly running on the other side of it!
Become A Healthy Mummy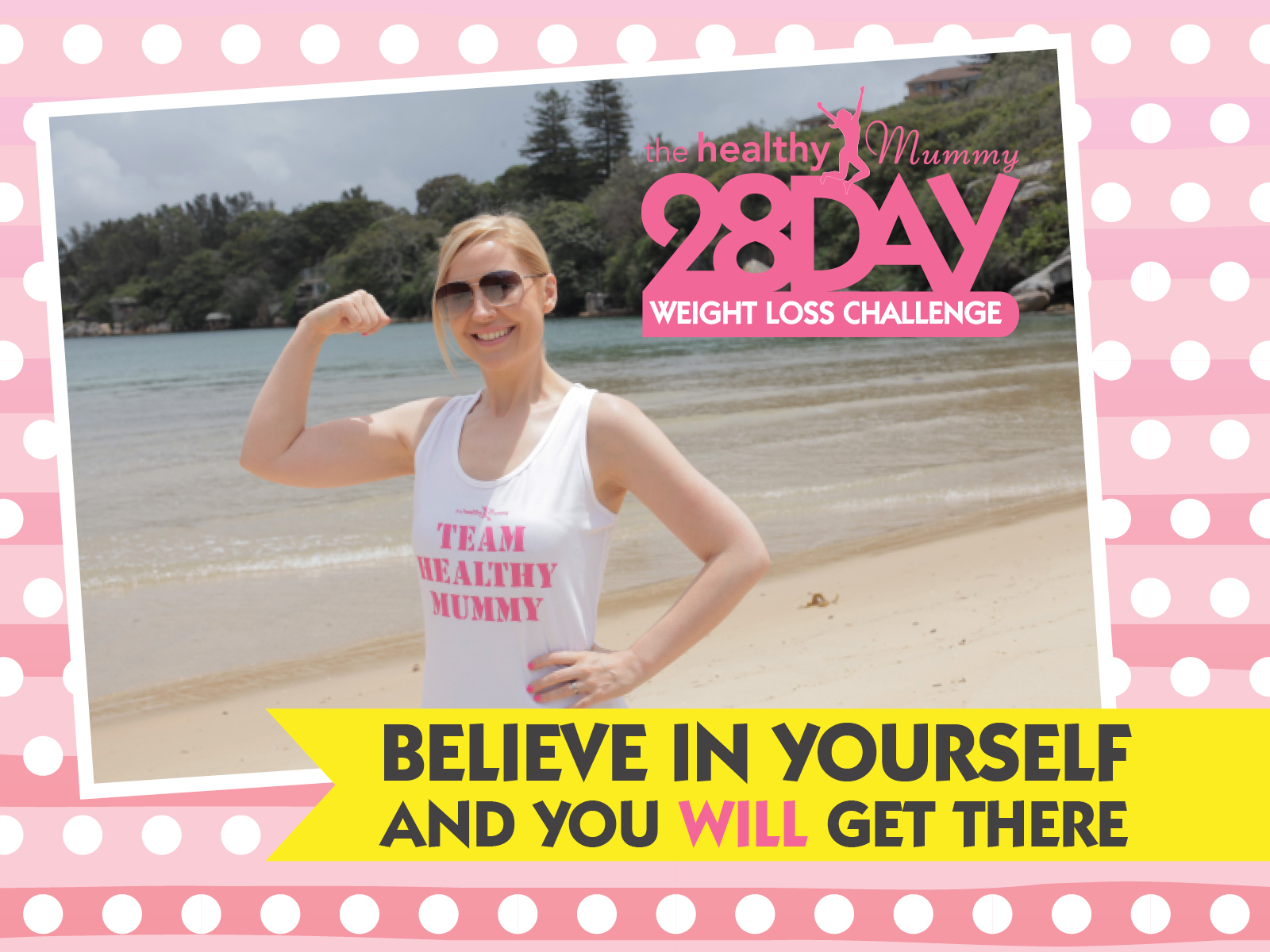 If you are inspired by Sam's incredible body transformation and are wanting to tackle your own weight, health and fitness…then be sure to sign up to our 28 Day Weight Loss Challenge.
Think of the challenge as the best value personal trainer, dietitian, meal planner, chef and motivational coach that you have access to every day – without the high cost and all created JUST FOR MUMS.
Our Challenge is home to: 
Customisable meal plans & personalised shopping list
Over 100 NEW recipes are added into the Challenge every month so you'll never be bored
Full nutritional & calorie breakdown on each meal
Realistic menus – no food groups cut out
Budget-friendly food – option to increase number of serves for each meal and is breastfeeding friendly.
To learn MORE about our challenge, access a FREE MENU SAMPLE or to sign up CLICK HERE.
The April Challenge – GET READY LADIES!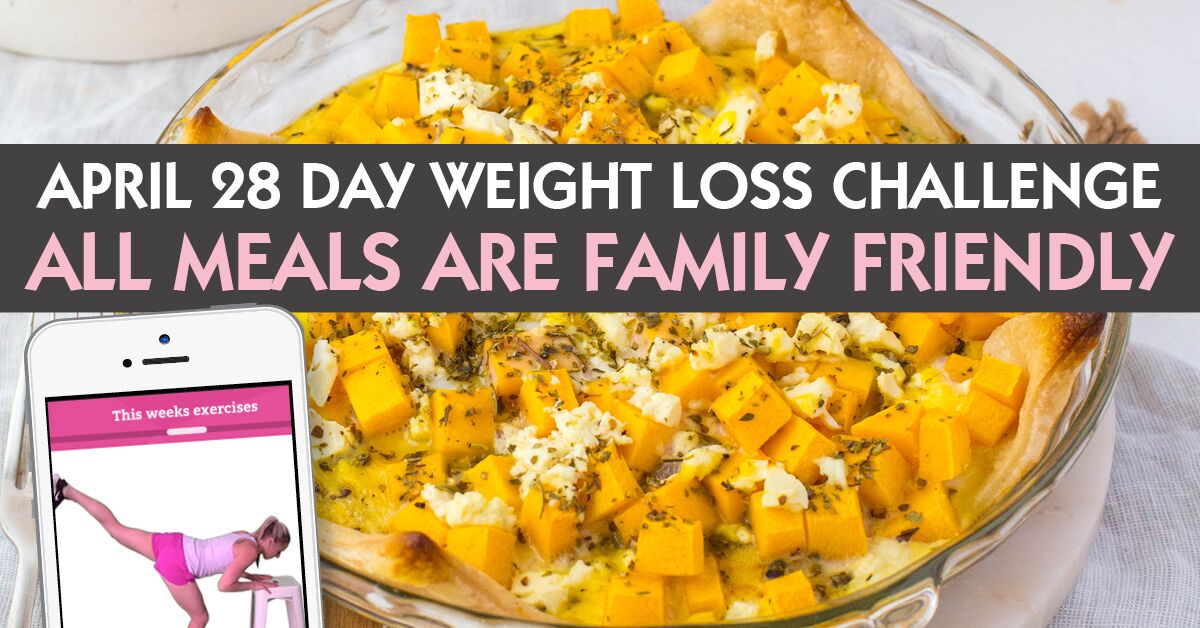 We are so excited to get rolling with the April Challenge! The next round is based on the theme of Family and Fussy Eater Friendly. 
While the 28 Day Weight Loss Challenge is designed to help mums tackle their health and weight loss goals…this month we will also be sharing tips, tricks and advice to help you (and perhaps your picky-eating family) get excited about trying new healthy, food!
This Month's Challenge: 
All meals are family and fussy eater friendly
There are over 2,700 recipes for you to access
Mums can lose 4-6 kg each month
Access over 350 fat burning exercises
Get a FREE copy of the 3 Day Cleanse Plan & Kids Lunch Box Book RRP $50
Get DAILY support from tens of thousands of mums on the Challenge with you
You don't want to miss out! SIGN UP HERE!