Self Love: Learning to love my post-baby tummy
Having children is one of the most wonderful things in the world, but for many mums their obsession to quickly regain their pre-baby figure can overshadow some of the many precious moments of motherhood.
As mother of four Chloe, reaches her third year mark since starting the Healthy Mummy 28 Day Weight Loss Challenges, she has something MASSIVE to celebrate.
Hint: it's got something to do with the four words written on her belly. Read her uplifting story of self love and words of advice for other mums, below.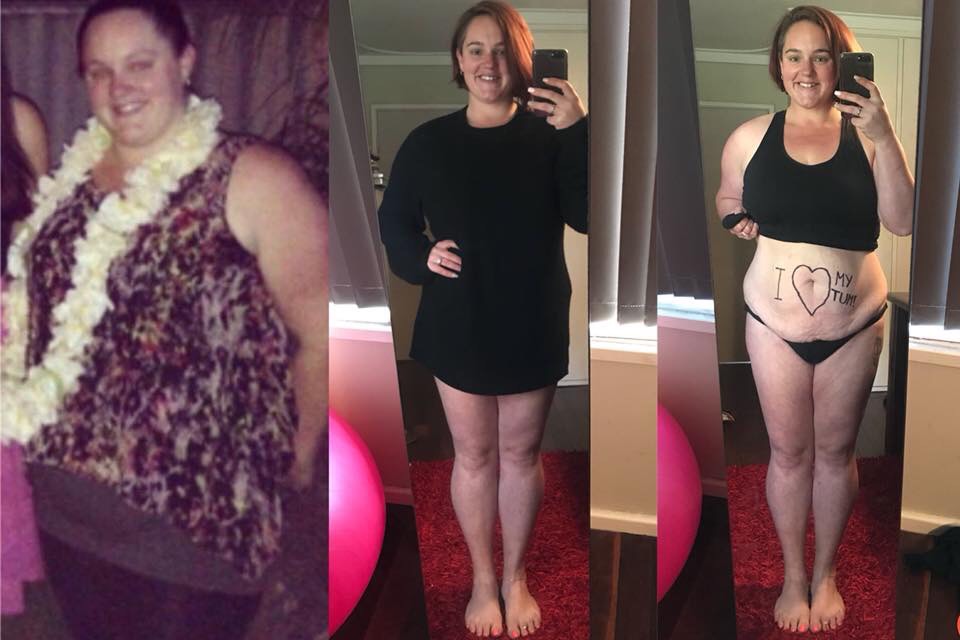 Wow! The Healthy Mummy team are thrilled to see the amazing weight loss and body transformation achieved by
28 Day Weight Loss Challenge
member, Chloe.
But it is those few special words written on her body "I love my tummy" that is making our hearts burst with joy. Get ready to be inspired.
"Self love – My biggest accomplishment"
"Today marks 3 years since I started my first Healthy Mummy 28 Day Weight Loss Challenge.
I can sit here and tell you how I haven't reached my goal yet, but right now that is neither here nor there!
What is important for me to tell you is that in the 3 years of my weight loss journey I have accomplished something I never thought possible".
SELF LOVE!
CONFIDENCE!
ACCEPTANCE!
Chloe says "I have always been embarrassed and super self conscious of my tummy. I would be lying if I said there aren't still days where the negative thoughts creep in.
BUT those negative thoughts are quickly overridden by the acceptance I now have of my body!
This tummy has battled emotional eating, it has created 8 babies and birthed 4, it has provided a pillow to sick kiddies and it is ME!".
"I embrace and accept my body and I own it as MY TUMMY!"
"Having this acceptance, self love and confidence in my own skin has not been easy to achieve.
It has taken me a loooong time, but with persistence, courage, determination and belief in myself and all that The Healthy Mummy has to offer, I am stronger within myself than I ever thought possible!".
Chloe's important message to other mums
Don't let what you think your body 'should look like', override what 'it does look like!'.
We are not one in the same, and we are not in this for 'perfection'!
This is my journey to my version of 'perfection' and I wouldn't change it for anything in the world!
Stay strong, keep going and never forget to work on the inside as much as you do the outside!
"Love and positivity beautiful ladies!"
Thank you Chloe for keeping it real and reminding all mums, the importance of self love and learning to love our post-baby tummies.
Losing baby weight is not a race, nor should it be about achieving someone else's version of perfection. Every mum's body is different and so is every mum's weight loss journey. Read many more Real Mum stories here.
The Healthy Mummy program is designed to provide and safe and encouraging environment for mothers (of all shapes, sizes and ages) to lose weight while fueling their bodies with delicious and nutritious meals from our easy to follow, family friendly meal plans.
Interested in being the best version of yourself?
Become a Healthy Mummy and join these mums on the 28 Day Weight Loss Challenge
Our 28 Day Weight Loss Challenge is an affordable, customisable weight loss program PROVEN to help mums reach their weight loss goals.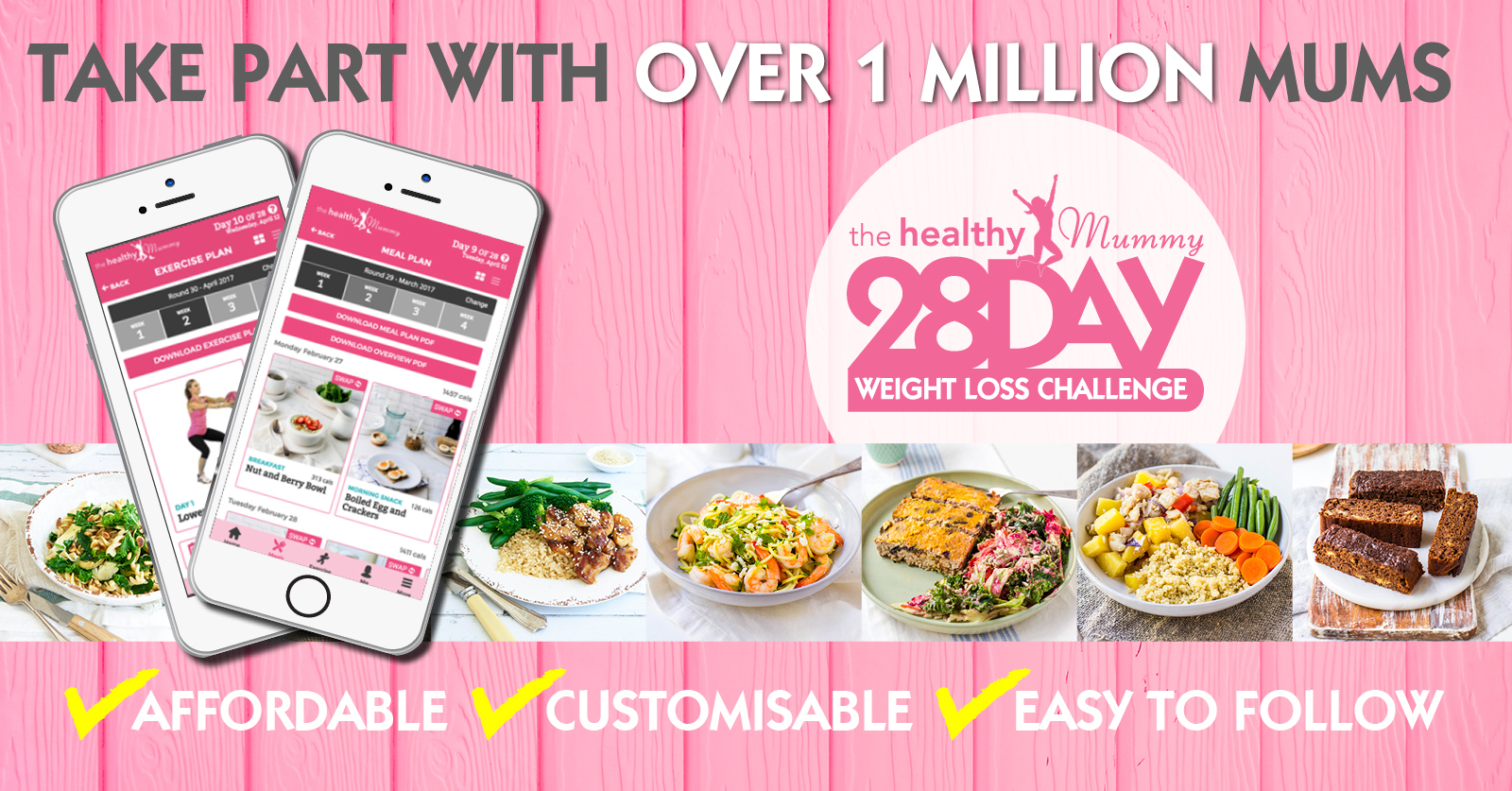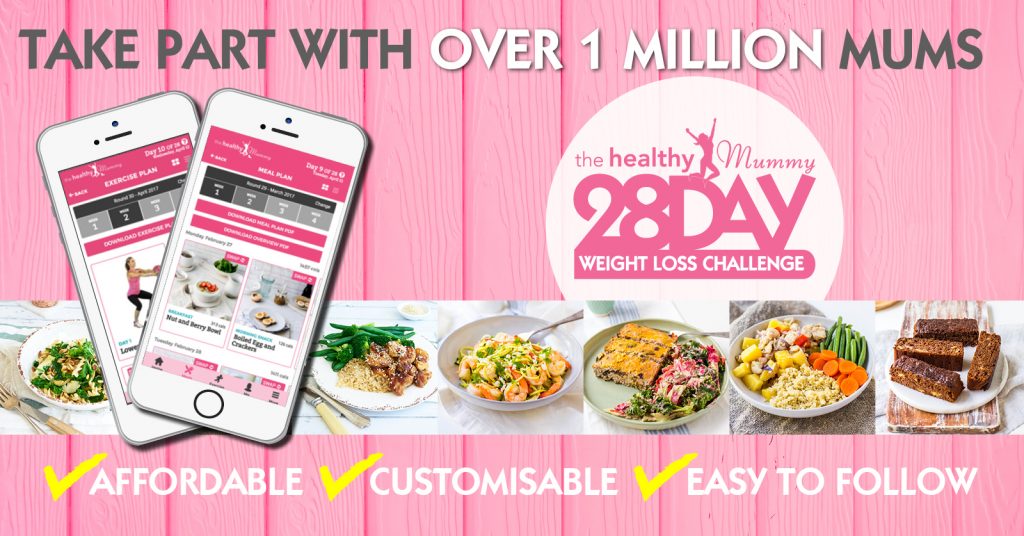 Our Challenge entails:
28 days of at home exercise routines (no gym needed) – with video instruction
Customisable and breastfeeding friendly meal plans
Time-efficient exercises for busy mums – under 30 mins
Challenge combines Pilates exercises with interval and circuit training (HIIT)
Suitable for basic to advanced fitness levels
Home to thousands of EASY-TO-MAKE recipes!
To find out more on the 28 Day Weight Loss Challenge click here.