Pregnancy Choc-Caramel Medallions
Pregnancy can be a time of sweet cravings and wavering energy levels, making healthy eating a challenge. You need to look out for healthy recipes for pregnancy so you can easily make tasty pregnancy food.
These delicious treats are not only easy to make they can be enjoyed without guilt!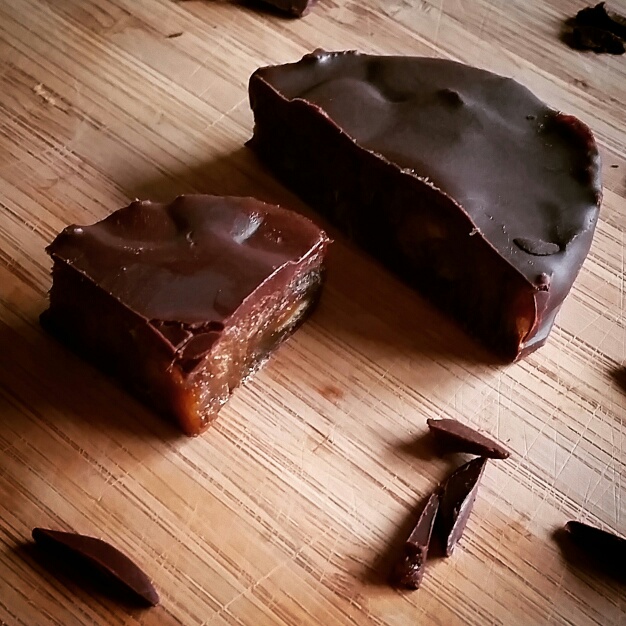 Dates contain natural sugars to give your energy a boost. This is balanced with a good amount of fibre, which not only helps the sugars release slowly, but will also regulate your bowels.
Another excellent health benefit of dates is magnesium- beneficial for muscle cramping and calcium absorption.
Crack through the dark chocolate covering and let the soft date caramel melt in your mouth!
Ingredients
½ cup pitted dates, soaked in boiling water for 20 minutes
50g dark chocolate
Method
Drain and rinse dates. Using a food processor or blender, process until smooth.
Place mixture evenly into moulds (such as small silicon muffin moulds or silicon chocolate moulds) and freeze until hard (at least a couple of hours or longer if required).
Once frozen, melt chocolate over saucepan of water or in the microwave.
Remove date mix from moulds and cover in melted chocolate.
Place on a sheet of baking paper and refrigerate to set or if you like your chocolate extra crunchy, return to the freezer and store in an air tight container or snap lock bag to enjoy when you require a sweet pregnancy snack.
Serves 4, 130 cal per serve, Fat- 6.3g, Carbs- 18.7, Protein- 2g
Recipe courtesy of Janet Cook.
Click here to visit our pregnancy products shop.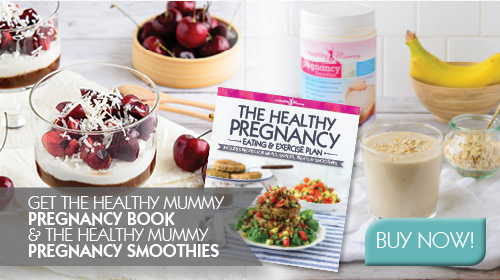 Disclaimer: Always speak to your doctor before changing your diet,taking any supplements or undertaking any exercise program in pregnancy. The information on this site is for reference only and is not medical advice and should not be treated as such, and is not intended in any way as a substitute for professional medical advice..
Our plans promote a health weight gain in pregnancy to benefit the mother & baby and you can read more on this here 
The owners of The Healthy Mummy do not make any representations or warranties, express or implied and shall have no liability or responsibility to any person or entity with respect to any loss or damage caused or alleged to be caused directly or indirectly by the information contained herein and nothing in this disclaimer will limit or exclude any liability for death or personal injury resulting from negligence, limit or exclude any liability for fraud or fraudulent misrepresentation, limit any liabilities in any way that is not permitted under applicable law or exclude any liabilities that may not be excluded under applicable law.