After two unhealthy pregnancies, this expectant (and inspiring) mama has vowed to have her healthiest pregnancy yet.
Chloe Cox, who is a member of our Healthy Mummy community, says that when she was expecting her first baby, her blood pressure was sky high.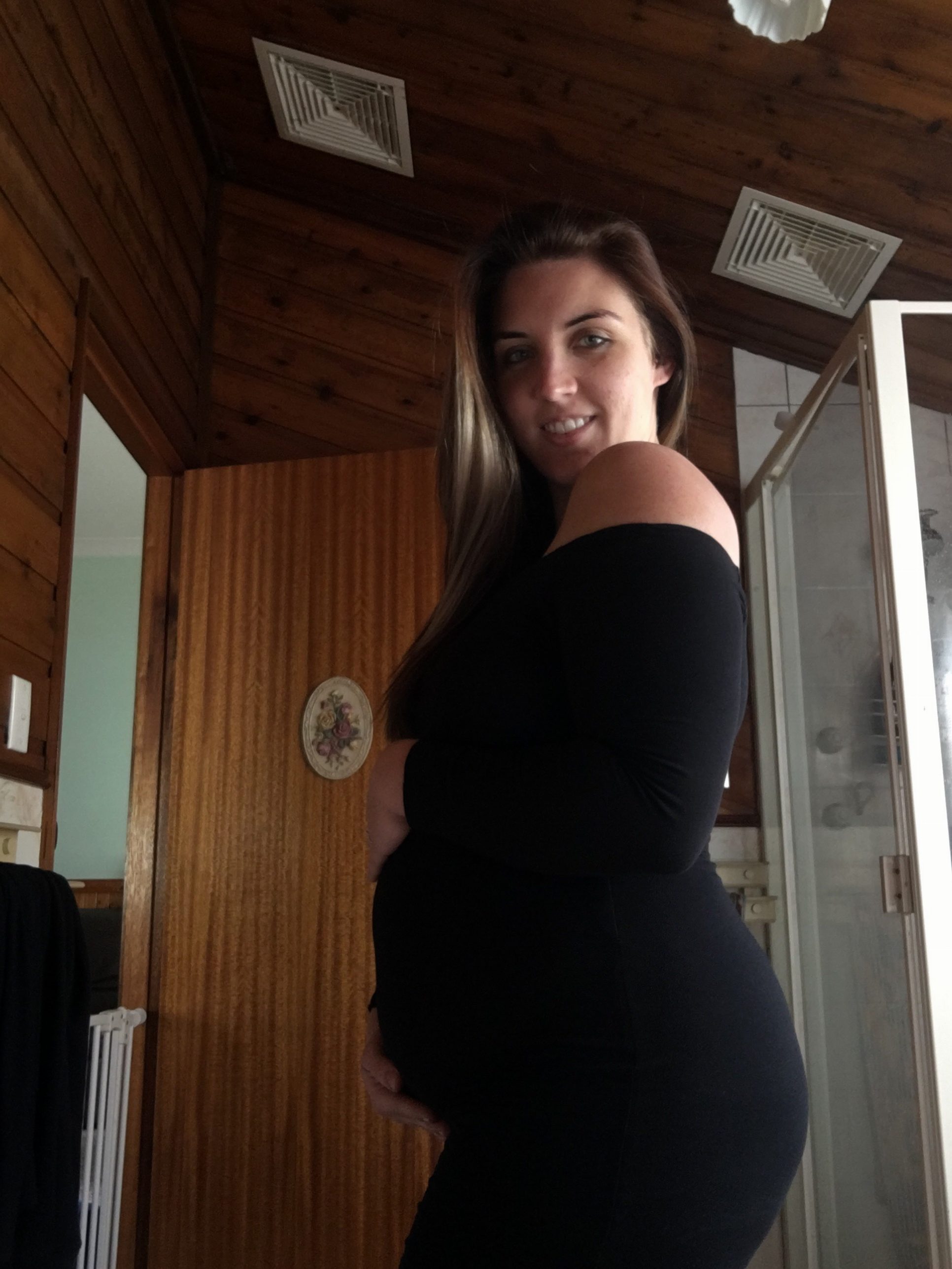 'My blood pressure was sky high during my first pregnancy'
Chloe says: "At 21 years old, I was 130kg and nine months pregnant. I was experiencing things I didn't know possible at such a young age. My blood pressure was sky high.
"I had more fluid retention than I thought humanly possible and I struggled to walk to the letter box. That right there was a turning point for me."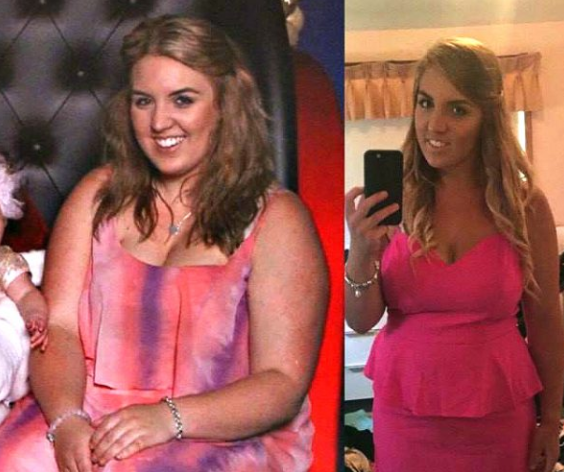 Chloe says after she gave birth she knew she needed to change her ways as her family has a history of heart disease, type 2 diabetes and high blood pressure.
"I did super low calorie diets, but of course nothing stuck and I was still 100kg," she says.
Chloe soon fell pregnant with baby number 2, and she says while she was more conscious of what she was eating and tried to be more active, she was still weighing 125kg at 36 weeks when she had her son.
"I experienced all of the same health issues during my second pregnancy," she admits. "It was then that I knew I needed to find something sustainable that worked.."
Chloe was on a mission to find something easy, affordable and most importantly family-friendly.
"I knew we wanted to expand our family in the coming years but there was no way my body could handle another pregnancy at the weight I was."
Chloe says that's when she came across The Healthy Mummy and joined the 28 Day Weight Loss Challenge and quickly became a Healthy Mummy Smoothie addict!
Weight loss success on the 28 Day Weight Loss Challenge
In the 16 months that followed, Chloe lost an incredible 40 kilograms, bringing her down to 80 kilograms on the scales.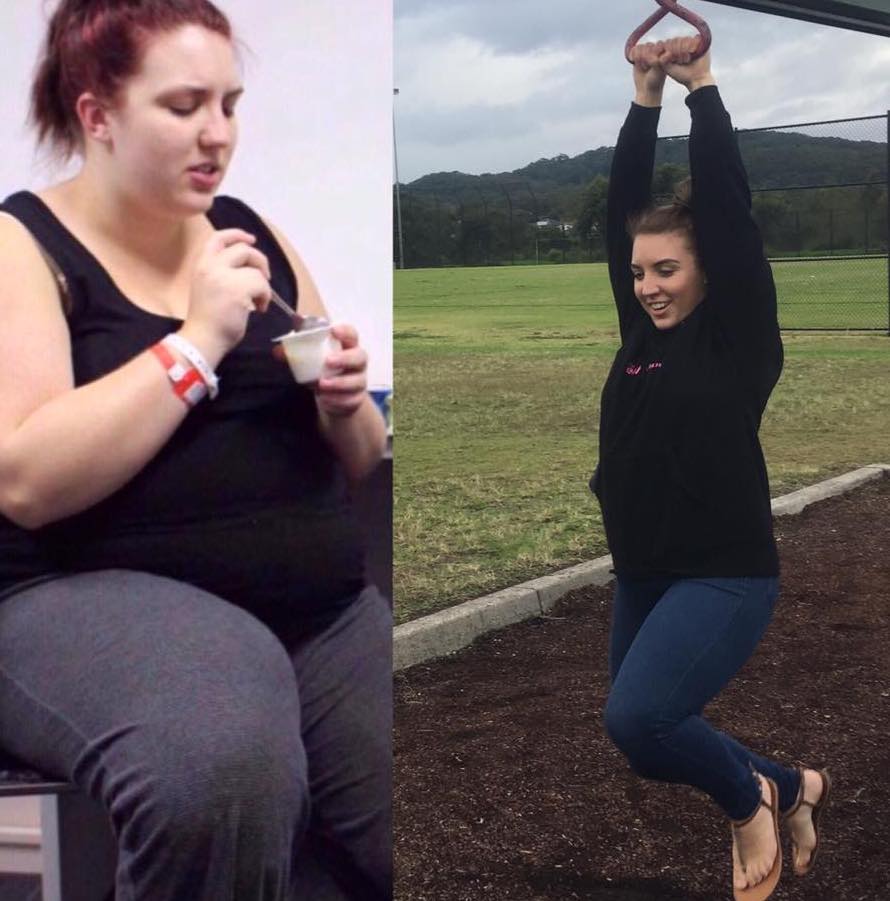 The 28 Day Weight Loss Challenge helped Chloe understand the importance of portion sizes, customise meal plans, eat delicious, healthy food all while sticking to a budget and seeing incredible weight loss results.
Exciting baby NEWS!
Chloe says, "I'm not yet at my goal weight of 70kg, but that's because my weight loss goals have been put on hold…because I'm pregnant with baby number three!"
Chloe has started out her current pregnancy 20kg lighter than her previous ones and she's also much fitter than she was before.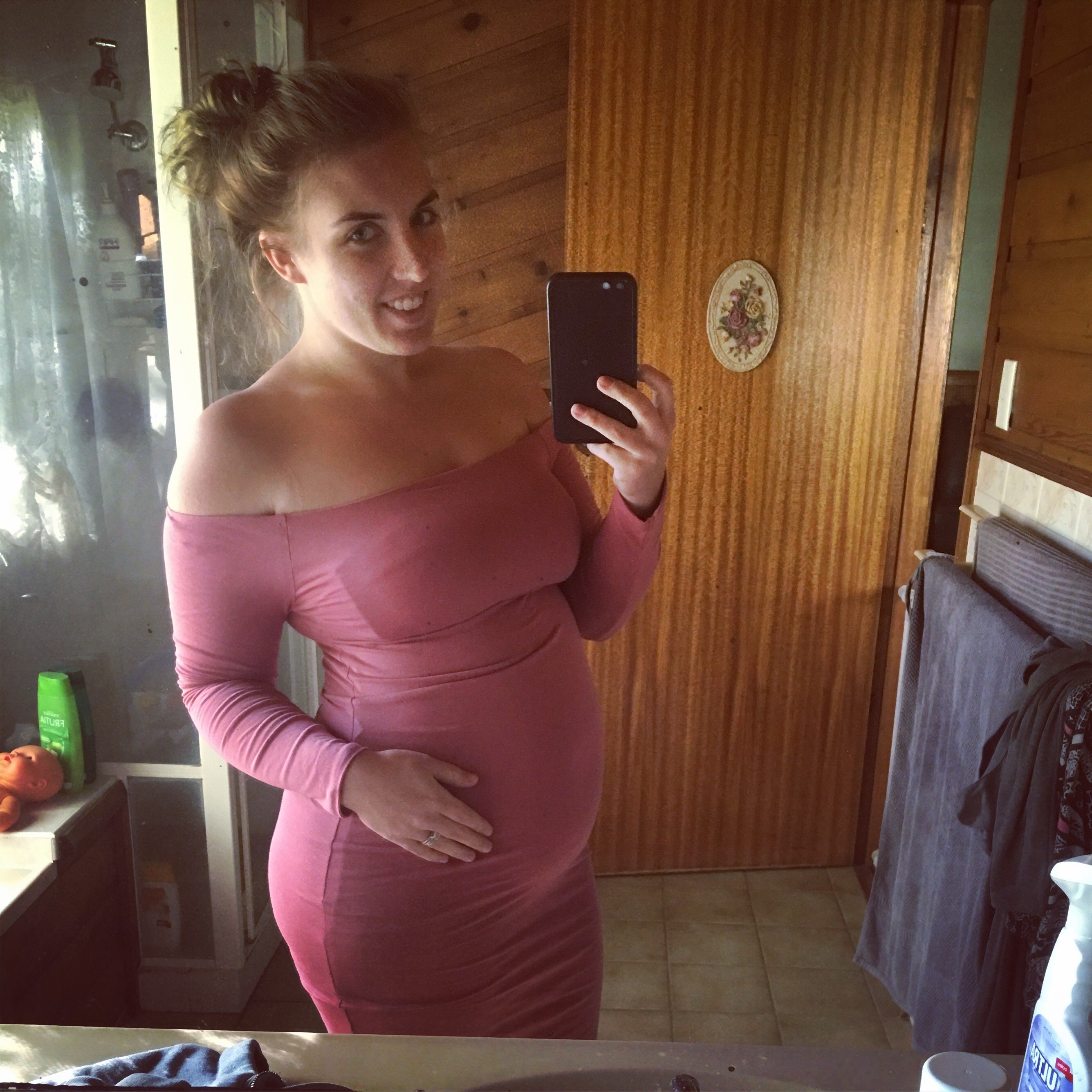 Chloe's healthiest pregnancy yet!
Chloe reveals she is now 14 weeks pregnant. By this time in her two previous pregnancies, she had already gained more than 5 kilograms.
She has been able to take what she has learnt from the 28 Day Weight Loss Challenge meal plans, recipes and healthy eating tips and adapt this to suit her third pregnancy.
Chloe shares, "I am eating as healthily as my pregnancy sickness will allow and keeping active. My previous two pregnancies were high risk. By this stage I was already on light duties which then led to full bed rest by 30 weeks."
This pregnancy has been totally different for Chloe. The soon-to-be mum-of-three says she has had no complications so far and is enjoying a worry-free pregnancy.
"While my focus now is having an active and healthy pregnancy, I'm am incredibly excited for my first Healthy Mummy pregnancy journey.
"It's going to be my healthiest pregnancy yet!"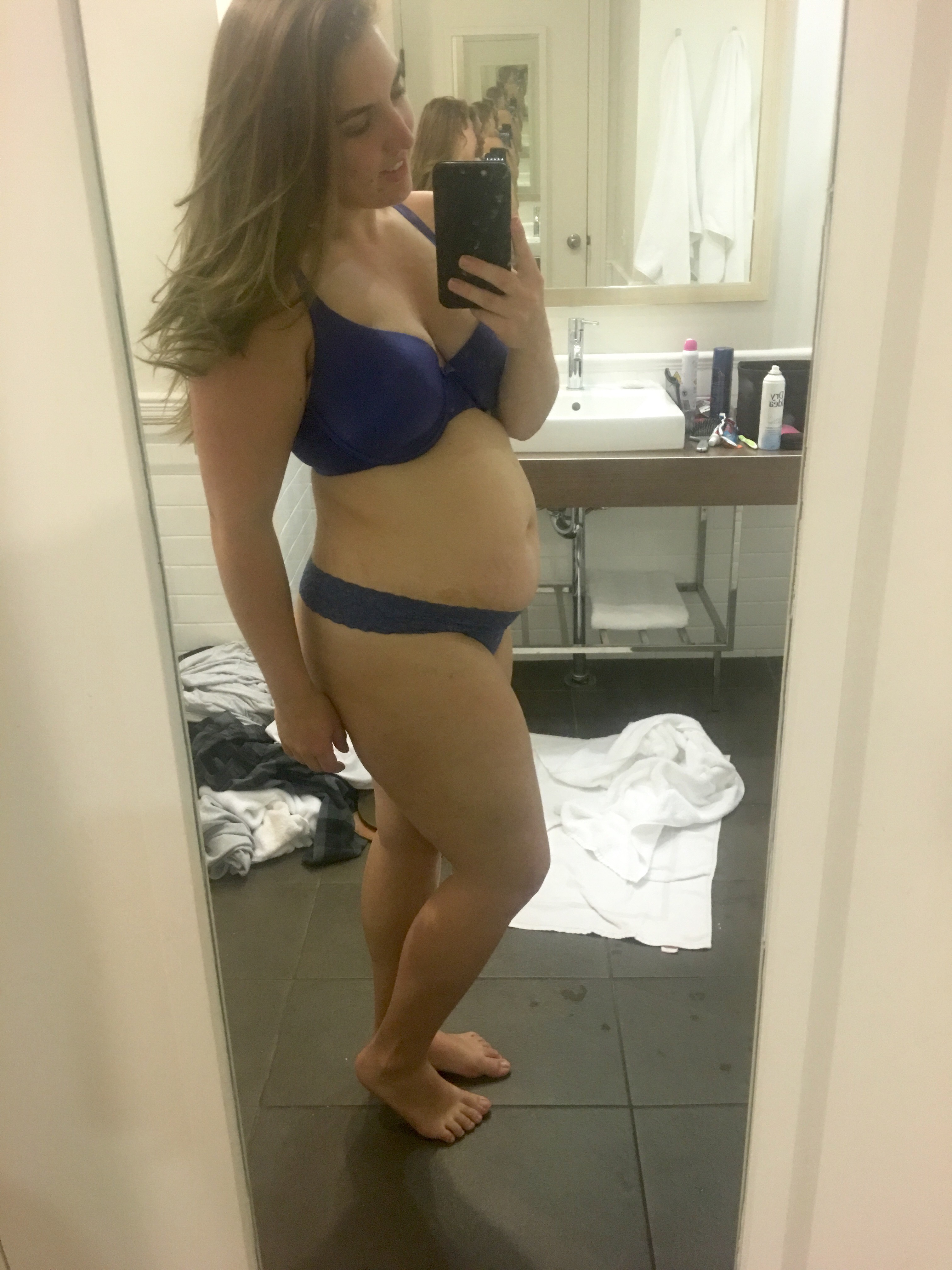 Congratulations, Chloe! You are doing INCREDIBLY.
We're thrilled you're having such an enjoyable pregnancy and feeling a lot less stressed.  We wish you and your growing family all of the best for this next chapter.
Did you know The Healthy Mummy has a Pregnancy Smoothie?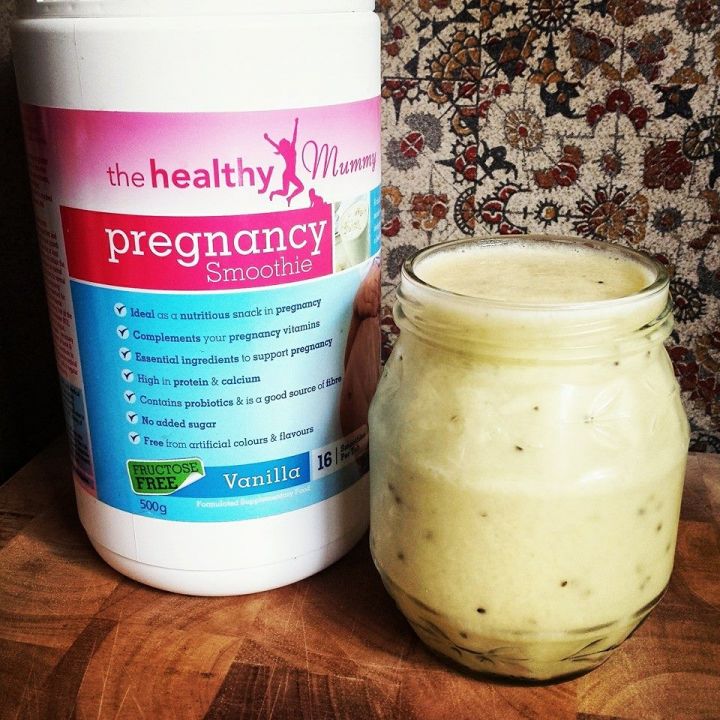 The Healthy Mummy Pregnancy Smoothie is designed to complement, not replace, your prenatal vitamin intake.
Key nutrients needed for a healthy pregnancy
The Healthy Mummy Pregnancy Smoothie provides a good source of vitamins & minerals – providing extra nutrition, including protein, vitamins & minerals for expectant mums including:
Folate – contributes to maternal tissue growth during pregnancy. Consumption of at least 400mcg† per day, at least one month before & three months following conception may reduce the risk of fetal neural tube defects
Vitamin B12 – necessary for normal cell division, neurological structure & function, & contributes to normal blood formation, which are important processes during pregnancy
Calcium – necessary for normal teeth, bone structure, important for baby's development
Iodine, Phosphorous, Vitamin D & Vitamin B12 – contribute to normal growth & development, including that of the baby
Vitamin C, Vitamin B2, Vitamin B3, Vitamin B6, Vitamin B12, Folate & Iron– contributes to the reduction of tiredness & fatigue, symptoms often experienced by expectant mums
Protein – necessary for tissue building & repair, normal growth & development of bone & contributes to the growth of muscle mass
Probiotics – contribute to gastrointestinal health & the maintenance of beneficial gastrointestinal microflora, which can benefit pregnant women
Fibre – aids in regular bowel motions, which can become irregular during pregnancy.
You can learn MORE about our pregnancy smoothie here.