Priceless Photo Captures Parents' Reaction To Discovering Baby's Gender
Mother's instinct is a pretty powerful thing. But for Kim Guiley, her motherly perception about the gender of her second child wasn't quite on the mark.
And she couldn't have been more excited about it! Come and see the photos that captures this surprise to perfection.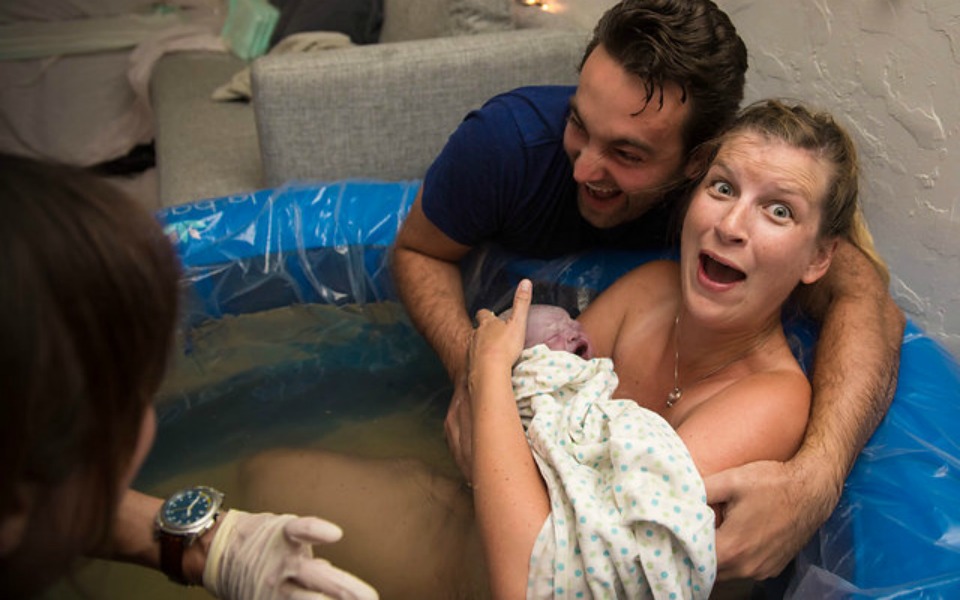 "My baby has a WHAT?"
After months of convincing herself she was expecting a girl, California mum Kim Guiley got a surprise of a lifetime when she gave birth to a boy. Kim, who already is a mum to Hazel, 3, admits that she has always wanted the pigeon pair. However, Kim miscarried after having Hazel and she and her partner, Travis, decided to keep the gender of this baby a surprise.
"After experiencing a loss, all that mattered to us was a healthy baby, and we would have been thrilled either way," Kim explains.
And while she didn't have the ultrasound confirming the gender, Kim was positive that the baby inside her was another girl.
Kim prepared to meet her second daughter in a home water birth, which was captured beautifully by Susanna H Gill Photostorytelling. However, the photo that stands out the most in the series is the defining moment when Kim and Travis discover that their second child is, in fact, a boy who they named Theo.
"The moment we discovered Theo's sex…"

Travis and Kim both share the same wide eyed, open mouths looks of pure and utter shock. And even Theo joins in on the action.
Kim shared the hilarious moment on her Instagram page and wrote about her birth story, including the great gender reveal, on her blog.
"Shocked was an understatement – I was blown away and totally elated," Kim writes.
Although her case of mistaken gender identity came as a surprise, it was certainly a happy one.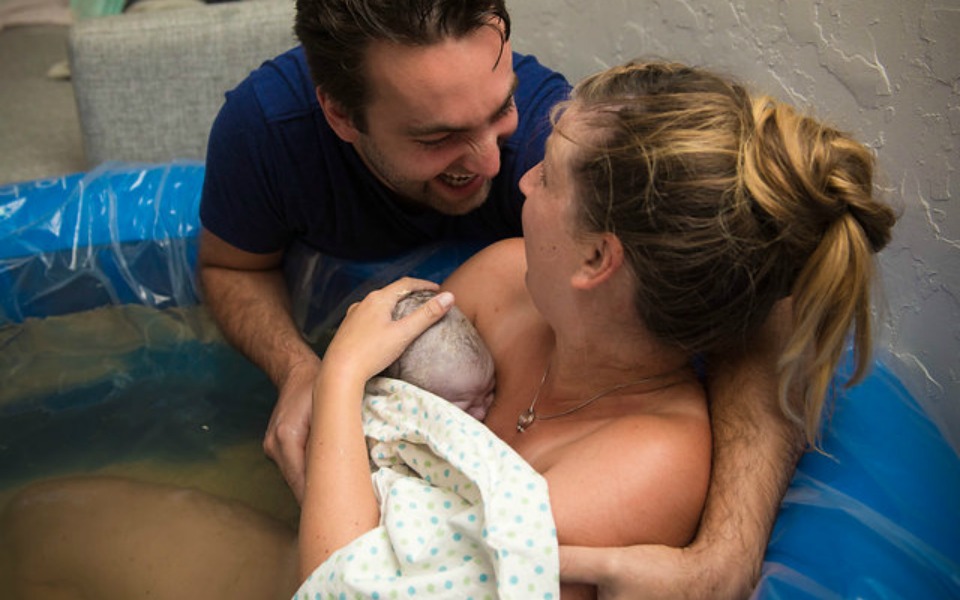 "I have always dreamed of having both a daughter and a son. In that perfect moment, all of my dreams had come true. My family was complete."
Birth photography is a beautiful thing especially when the photographer manages to capture a priceless moment like this. Check out some more incredible birth stories including this mum's natural c-section and another mum's amazingly effortless water birth.