Public urged to stay calm as Australian shoppers go into Coronavirus panic mode!
Has the world gone mad or should we be more prepared? Panicked shoppers are emptying supermarket shelves in fears of a Coronavirus pandemic in Australia.
Toilet paper is currently running off the shelves as Australian's prepare for a potential outbreak of the virus and go into a panic buy frenzy. As Rhian discovered at her local supermarket.
Toilet paper manufacturer Kimberly-Clark, Kleenex toilet paper, has reassured consumers that they have increased production to 24 hours a day at its South Australia factory amid the high demand.
University of Queensland virologist Ian Mackay has suggested stocking up on essentials such as prescription medications, toilet paper, tissues and canned foods. But he stressed there was no need to hoard supplies.
"Don't buy things you won't eat later, don't hoard and don't buy more than you'll need for a two-week period. We're not talking zombie apocalypse," he wrote.

Toilet paper is NOT imported from China
The biggest fear for many families is that toilet paper will run out of supply because all manufacturing has been disrupted in China.
Tim Woods, the managing director of market analyst Industry Edge, told Perth Now that Australia imported only 40 percent of its toilet paper from China and the rest was manufactured locally.
Kimberley-Clark, the company that makes Kleenex toilet paper, said: "Kleenex toilet paper for Australia and NZ is made at our mill in South Australia so while we are seeing increased demand by consumers, we have sufficient supply. We're now working with our customers to replenish supermarket shelves faster".
Woolworths have said they will apply a quantity limit of 4 per person on toilet paper to cope with the huge spike in demand.
"It will help shore up stock levels as suppliers ramp up local production and deliveries in response to higher than usual demand," the statement said.
Public urged to stay calm!
NSW Health Minister Brad Hazzard said there was no reason for people to start stockpiling supermarket items.
"I'm involved in the middle of all of this. I'm certainly not out buying up. I think we should be quite calm about the issue," Mr Hazzard said.
"I think we should be very cautious, washing our hands, but not rushing out and buying up, that's unnecessary," he said.
Mr Hazzard said, while it appears likely the novel coronavirus would eventually spread throughout Australia, more than 80 percent of people would only experience mild, flu like symptoms.

Coles and Woolworths report no shortage of supplies
A spokesperson for Woolworths confirmed some stores were experiencing "partial stock shortages" due to an increase in demand for long life pantry items and household staples.
"Our teams have been working hard to replenish these products as quickly as possible," the spokesperson said.
"We have good stock levels to draw on in our distribution centres and will continue working closely with our suppliers to maintain supply."
A spokesperson for Coles denied the supermarket chain was experiencing shortages on essential pantry items and said the only stock issues were related to hand washing products."
"Coles has increased the number of deliveries to stores this week to improve availability on popular products, such as long-life pantry staples and healthcare items," the spokesperson said.
What you can do to avoid the virus
It is important to practice good hygiene.
Wash your hands
STOP rubbing your face
Limit handshaking
Take precautions when using public transport, stairs and escalators
Wipe down public touch screens
Australian health experts have said they encourage people to abstain from touching their faces and if they do so to make sure they have used hand-sanitiser first.
Boost your immunity
The Healthy Mummy Smoothie is packed with a potent combination of 24 vitamins and minerals, protein, carbohydrates, fibre and healthy fats, providing a nutrient hit for busy mums.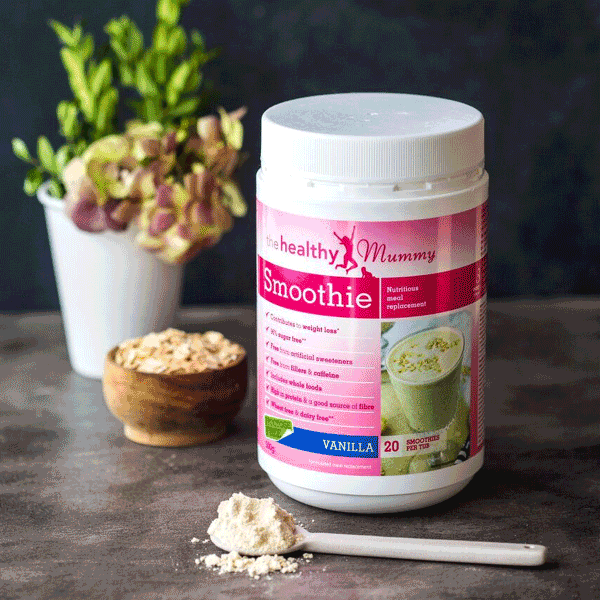 One serve (or shake rather) of The Healthy Mummy Smoothie mix contains 25 per cent of the recommended dietary intake of zinc. Along with 25 per cent of your recommended daily intake of Vitamin A, Vitamin D and Vitamin E.