Queensland mums: You now have a card to 'know your rights' to breastfeed in public
If you breastfeed, breastfeeding in public can be a daunting idea for some.
Under Australian law, mothers must not be asked to stop breastfeeding in public places, yet we have all heard a story or two about this not being the case.
To make breastfeeding mothers feel safe and confident while breastfeeding in public AND when returning to the workplace, a 'know your rights' card has been launched by Queensland MP and new mum herself, Britanny Lauga.
Know your breastfeeding in public rights
The card has a series of quotes that can be read to anyone questioning a mum's right to breastfeed in public.
One of the quotes is "I am meeting my baby's need for food and comfort. My right to breastfeed  my child is protected by Queensland law."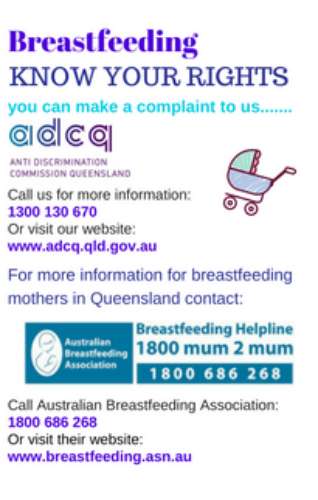 As Luga is a new mum to her daughter, Odette, she says she is aware of the barriers surrounding breastfeeding mothers and can relate to new mums.
She said, "The national breastfeeding strategy outlines that although breastfeeding in public is protected in Australia, many mothers perceive or experience a cultural environment that is unsupportive of this and this can be a deterrent to breastfeeding.
"I hope these resources empower breastfeeding women to be confident to know their rights at work and in public. My daughter Odette continues to be breastfed and I have found it difficult, like many breastfeeding mums, to juggle work, expressing and breastfeeding."
Breastfeeding in the workplace
When it comes to re-entering the workplace, The Australian National Breastfeeding Strategy found returning to work was one of the greatest barriers to women continuing to breastfeed, The Morning Bulletin reported.
Anti Discrimination Commission Queensland outlines key points to breastfeeding in public and the workplace, you can see them here.
"We should encourage women returning to work to continue on their breastfeeding journey by making it as easy as possible to transition back into the workplace," Mrs Lauga said.
Australian Breastfeeding Association also outlines your rights and ways mums can normalise breastfeeding.
See here how Dwayne 'The Rock' Johnson celebrates women breastfeeding.
The Healthy Mummy Smoothies are breastfeeding-friendly
The Healthy Mummy smoothie has been created to help mums benefit from a wide range of nutrients which can also help support your healthy eating plan and exercise routine if you are trying to lose weight.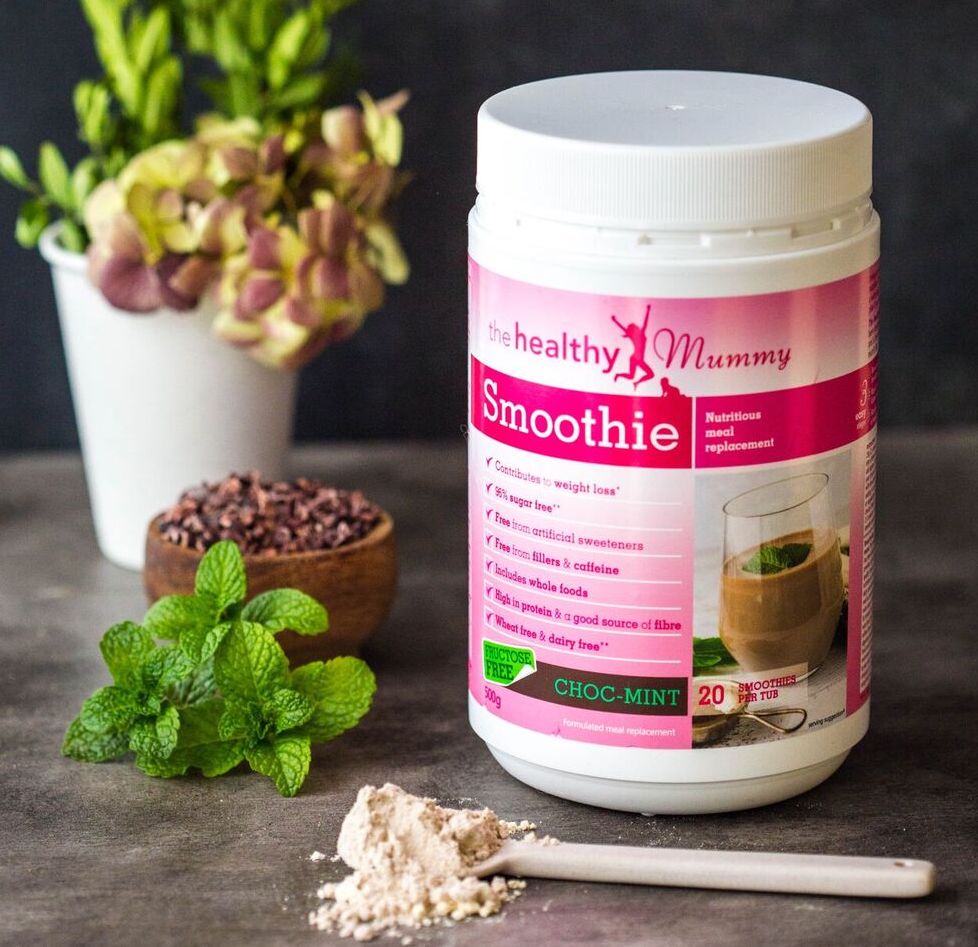 The smoothie range has been formulated by leading nutritionists, dieticians and with input from Monash University.
It offers an excellent source of essential vitamins, minerals, nutrients and important antioxidants.
It's also free from any weight loss accelerants, caffeine, contains no wheat ingredients, no fructose, is 96 per cent sugar free and is dairy free.