Is it REALLY that much better for us? The truth behind 'lower sugar' Coca-Cola soft drinks
It's beginning to become really, really tricky to monitor all the sugar in soft drinks that we (and our kids) are consuming. And that's all thanks to alternative sugars and sweeteners.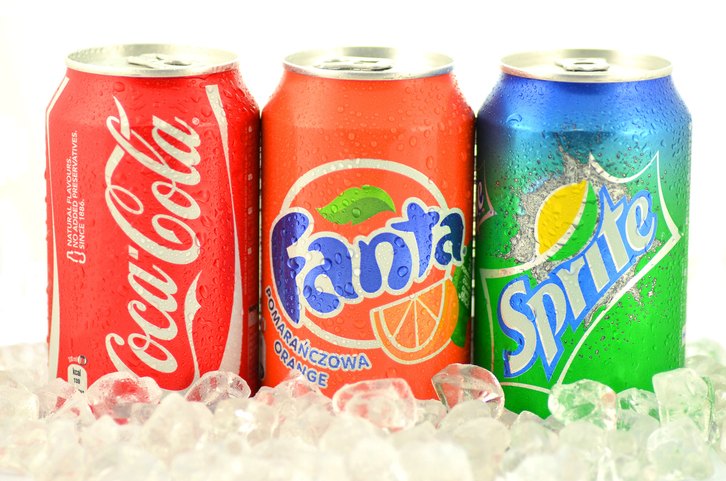 But the reality is…many artificial sweeteners, especially those found in soft drinks, experts are saying are not that much better for us.
With the UK and some states in the US cracking down on sugar by implementing the likes of sugary drink taxes – Australia is being called to join.
While News that Coca-Cola Australia are taking action to join the sugar reduction list by "reducing sugar in 22 of our drinks since 2015", is AMAZING news, many are saying it may have come too late and at a too little promise.
Reduced sugar doesn't mean NO sweeteners
The soft drink company is claiming to make all their new flavours either reduced or no sugar with an aim for a 10 per cent reduction across their range by 2020.
With the new flavours, ABC reports that even a single can of the new Coca-Cola with Stevia has 37 per cent of the World Health Organisation's (WHO) recommended maximum daily intake of sugar for an adult while the other products listed still have 55-78 per cent of the WHO maximum recommendation.
Coca-Cola's products with less sugar include:
Coca-Cola with Stevia: 19g of sugar per 375mL, compared with the classic product with 40g per 375mL
Kirks reduced sugar drinks: now 38g sugar per 375 mL (4-5 per cent reduction)
Sprite, sugar reduced with added stevia: 40g sugar per 375 mL (14 per cent reduction)
Raspberry Fanta, sugar reduced with added stevia: 36g sugar per 375 mL (19 per cent reduction)
Lift hard hitting lemon, sugar reduced: 31.5g sugar per 375 mL (23 per cent reduction)
Deep spring mineral waters, three orange-based flavours sugar reduced: 28g sugar per 375 mL (26 per cent reduction).
The no-sugar products are sweetened with intense (artificial) sweeteners such as stevia, acesulphame K, sucralose and aspartame – with aspartame being the most common artificial sweetener.
HOWEVER another big concern is that aspartame is actually believed by some medical experts to be a sort of carcinogen if ingested in large quantities.
It's incredibly sweet – a whopping 200 times sweeter than sugar – and it breaks down into some potentially harmful compounds when it is broken down and processed by the body.
If you take in too much aspartame, you may experience a number of side effects, such as:
A poorly tummy, upset stomach and feelings of sickness
Diarrhoea
Hunger pangs
Cravings for sugary foods
Low mood caused by lowered serotonin levels
Increased fat absorption caused by increased insulin production
Broken or impaired sleep
Now, the reality is…a can of soft drink as a treat here and there…is probably fine.
HOWEVER it's important for everyone to remember that LOWER SUGAR does not mean NO SUGAR.
And NO SUGAR does not make something healthy. 
How can you help your child ditch sweet drinks and treats?
Preparing your family healthy, nutritious drinks and meals that taste amazing will set your children up for a lifetime of good eating habits.
It's something we're really conscious of at The Healthy Mummy – that's why our recipes are aimed at healthy family eating.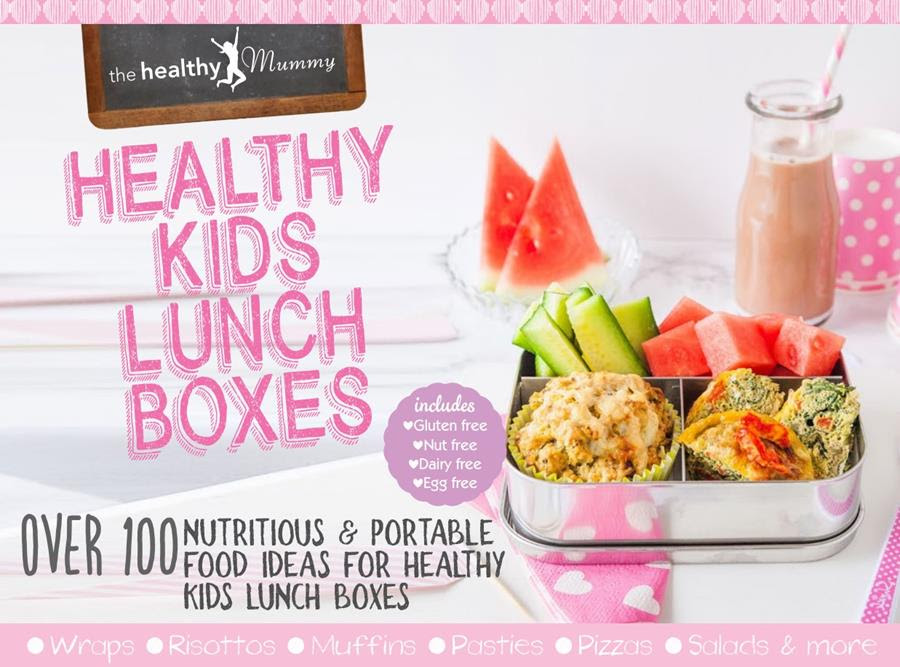 Our Healthy Kids Lunch Boxes eBook has over 100 great recipes and ideas to help fill those boxes full of goodness that your kids will LOVE!
The recipes are quick and easy to make, while still ensuring you are offering nourishing options that your kids will enjoy, and they often use leftovers to also save you time and money.
Nutritionist Mandy Dos Santos has created this recipe book to make preparing lunch boxes a breeze and help you avoid the headaches in the morning and to ensure we are EMPOWERING you to make healthy and realistic lunch boxes.
You can grab our Healthy Kids Lunch Boxes eBook HERE.