Rhiannan's Tips For Busy Mums To Be
Hi healthy mummies!
As you probably all know, I'm Rhiannan and I'm your inspirational mum-to-be for the month. I just wanted to share with you some of the amazing things I have learned over the past 4 weeks.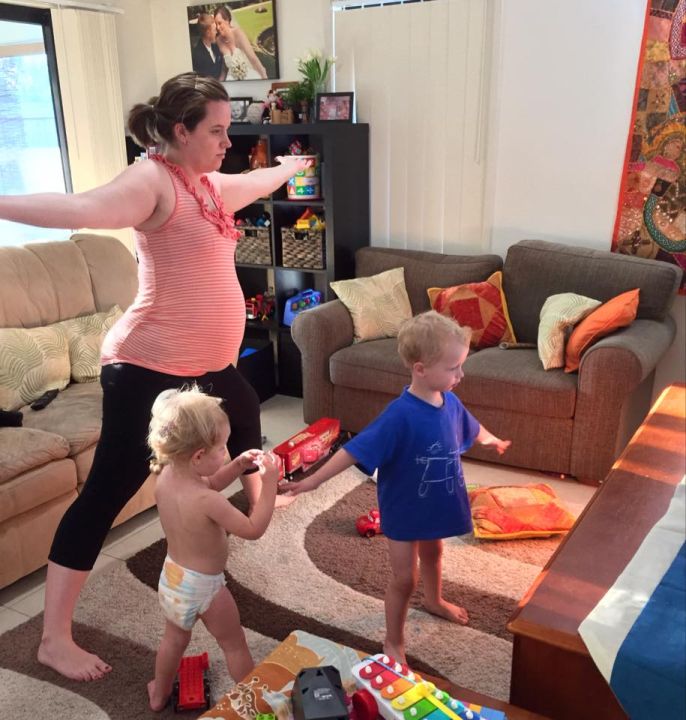 The first thing I have learned is that my body truly is amazing! I never knew that over half way through my pregnancy I would still be able to do activities like a 'Tone your butt and thighs' month long challenge, but I can! And my body is showing awesome results already!
I have learned that our bodies are built to do amazing things and just because we are pregnant does not mean that we have to limit what we do to respect and nourish our bodies.
The second thing I have learned is that by having a healthy and active lifestyle, it can significantly reduce the impact of past pregnancy issues coming back.
With my first two pregnancies I suffered from an 'Irritable Uterus,' which meant that my uterus contracts strongly and regularly from about the 16 week mark. This meant I was put on full bed rest very early and ended up delivering prematurely.
After speaking to my Obstetrician about this issue this time around, she has told me that she is so impressed with my physical condition that she believes my body can handle keeping up its activity level despite contractions.
This is HUGE news for me, as it has been proved correct by ultrasounds – at 24 weeks my body is showing NO signs of bub coming early just yet. How awesome is that?!
I also struggled with severe back pain in my first two pregnancies which resulted in me having to see a physio 3 times a week. This time around I have had zero back pain and I truly believe that it is a combination of the weight I lost prior to falling pregnant again (thanks to Lose Baby Weight!) as well as the dramatically healthier pregnancy this time around. It really proves the difference that this lifestyle makes on our bodies for the better.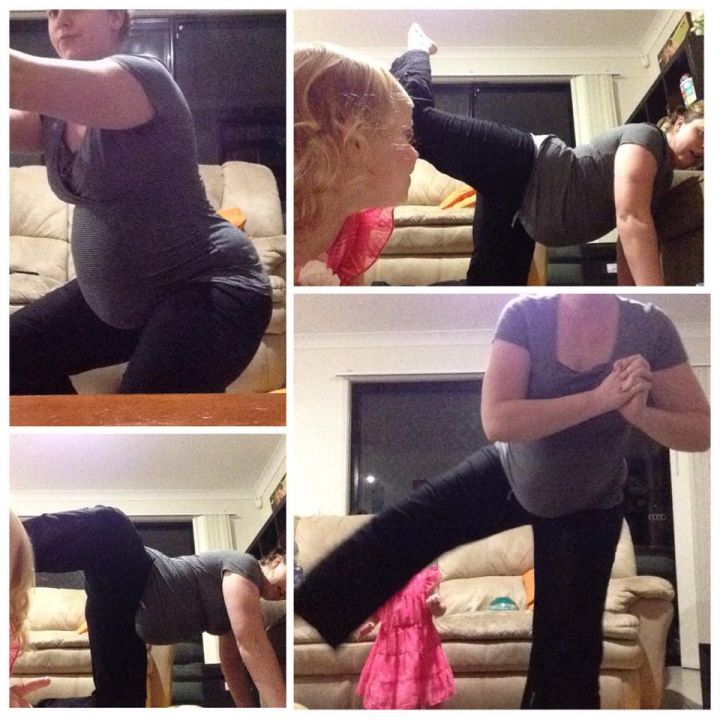 I absolutely have The Healthy Mummy team to thank for this much more enjoyable pregnancy. Not only by providing the Healthy Mummy Smoothies and Healthy Pregnancy Eating & Exercise Plan, but by providing the Facebook group full of like-minded and extremely supportive mummas to help each other get through what can be such an emotional and scary time in our lives.
I am so proud of each and every person that is a part of the Facebook group because we are proving to ourselves that we deserve the best when it comes to living a healthy lifestyle.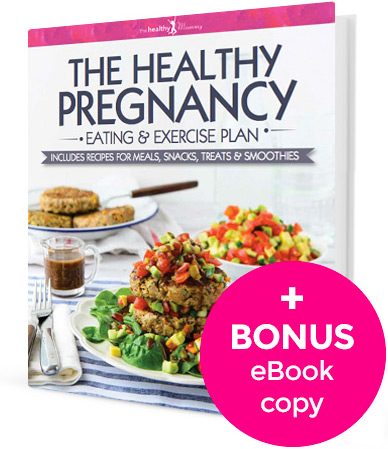 We are saying goodbye to the more common pregnancy lifestyle and no longer using pregnancy as an excuse to let go. I'd like to encourage any mummas struggling at this time to reach out on the Facebook page. It is such a wonderful resource that is available to us and I'd really hate for people to not embrace it to help them along.
I am so excited to continue sharing my journey, both triumphs and struggles, as I get closer and closer to my third trimester!
I am currently 24 weeks and from past history I tend to go into premature labour just before I hit the 30 week mark. So I am so keen to see what a difference this lifestyle continues to make to my body in regards to this.
This is going to be a crazy month for my family as it means uni assignments are starting to become due and we are also doing a short trip to Sydney amongst all our normal madness.
I am determined not to let the stress of the month ahead derail my progress. So how am I going to manage that?
First of all I am going to PLAN PLAN PLAN!!! I am going to use the fabulous Healthy Pregnancy Eating & Exercise plan to ensure that our weekly meals are planned out ahead of time and that any sweet baking is done ahead so that I can avoid my weaknesses food wise.
My two kids LOVE the weekend as it's when we do our planning and cooking – they love getting involved and I have found it really helps when it comes to actually getting them to finish their dinners. Don't be afraid to get your older children in the kitchen! It may seem a bit daunting but it truly is such a special time that they all enjoy.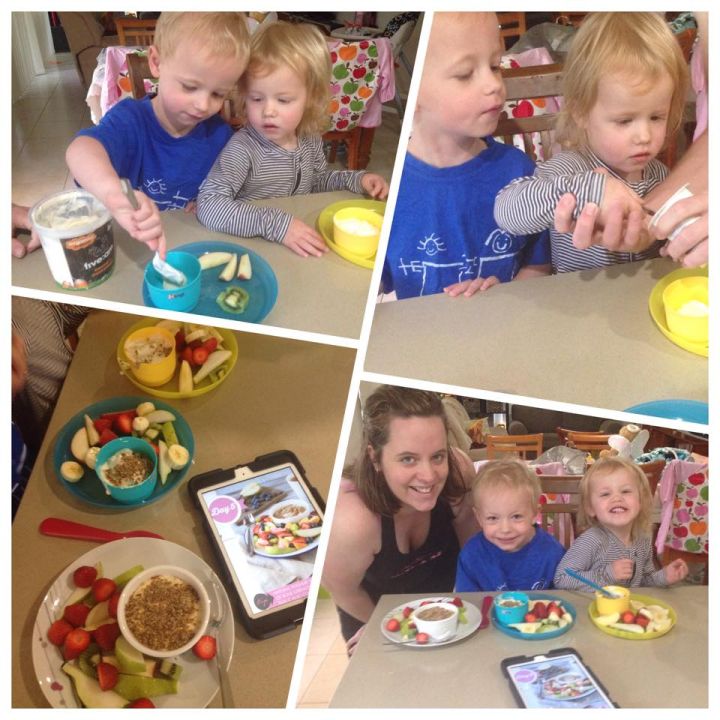 Secondly I am going to continue my daily exercise routine no matter how stressed I become in regards to uni. Why? Because I believe that endorphins are fantastic when it comes to doing assignments; and because it will also prevent me from sitting down at the computer with a packet of junk food to 'help me concentrate'. Poor food choices have such an impact on our bodies when we are pregnant and not only affect our physical state but our mental state as well.
I am so excited to share this next month with you all as we continue on this exciting journey towards meeting our little bundles! I look forward to seeing what we can all achieve and where we are all a month from now.
Rhiannan xx
Click here to visit our pregnancy products shop.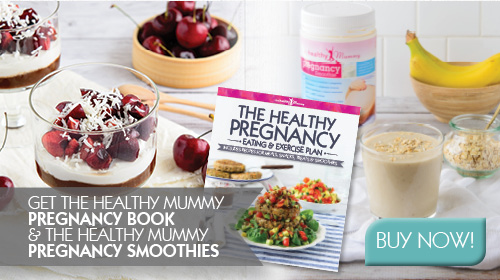 Disclaimer: Always speak to your doctor before changing your diet,taking any supplements or undertaking any exercise program in pregnancy. The information on this site is for reference only and is not medical advice and should not be treated as such, and is not intended in any way as a substitute for professional medical advice..
Our plans promote a health weight gain in pregnancy to benefit the mother & baby and you can read more on this here 
The owners of The Healthy Mummy do not make any representations or warranties, express or implied and shall have no liability or responsibility to any person or entity with respect to any loss or damage caused or alleged to be caused directly or indirectly by the information contained herein and nothing in this disclaimer will limit or exclude any liability for death or personal injury resulting from negligence, limit or exclude any liability for fraud or fraudulent misrepresentation, limit any liabilities in any way that is not permitted under applicable law or exclude any liabilities that may not be excluded under applicable law.