Nothing beats a homemade Rich and Creamy Low Fat Tomato Soup. Make it rich and creamy but low in fat, and you have a winner for everyone in the whole family.
Plus it's perfect to enjoy when you're on the 28 Day Weight Loss Challenge!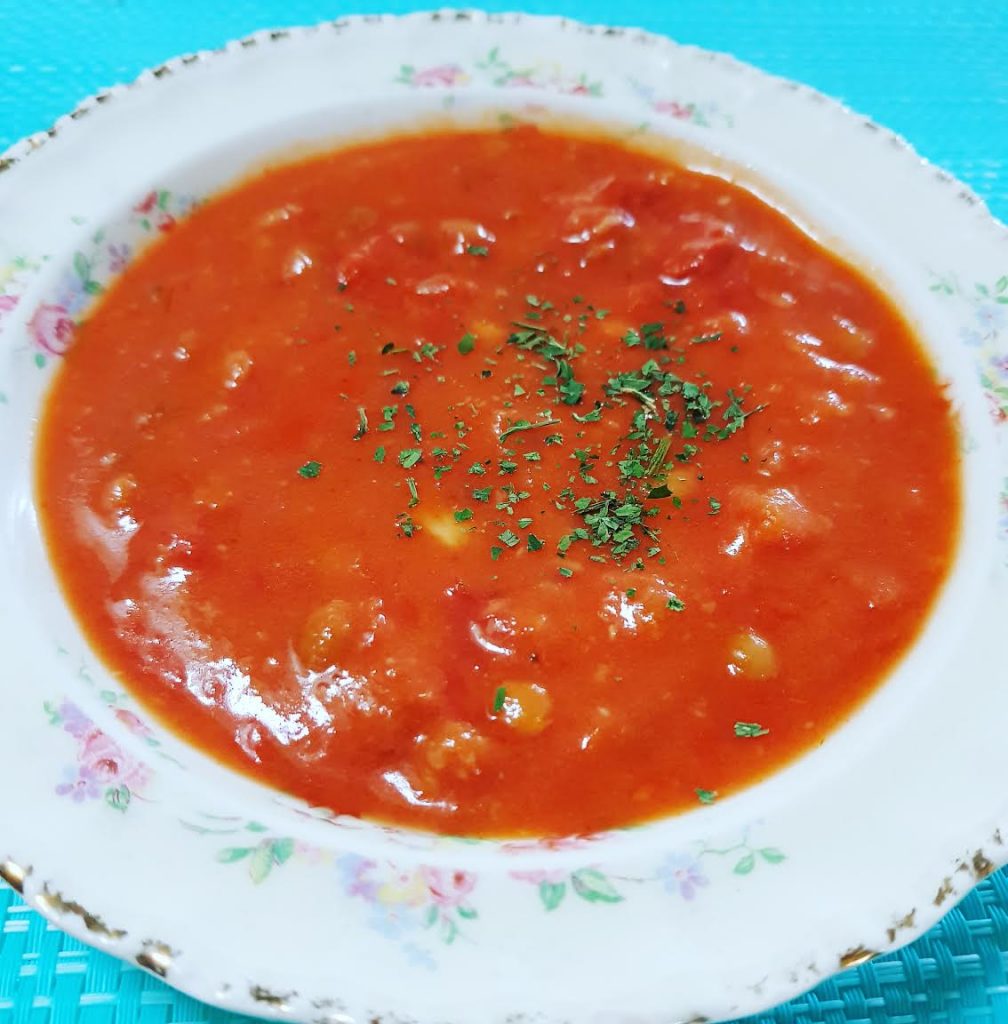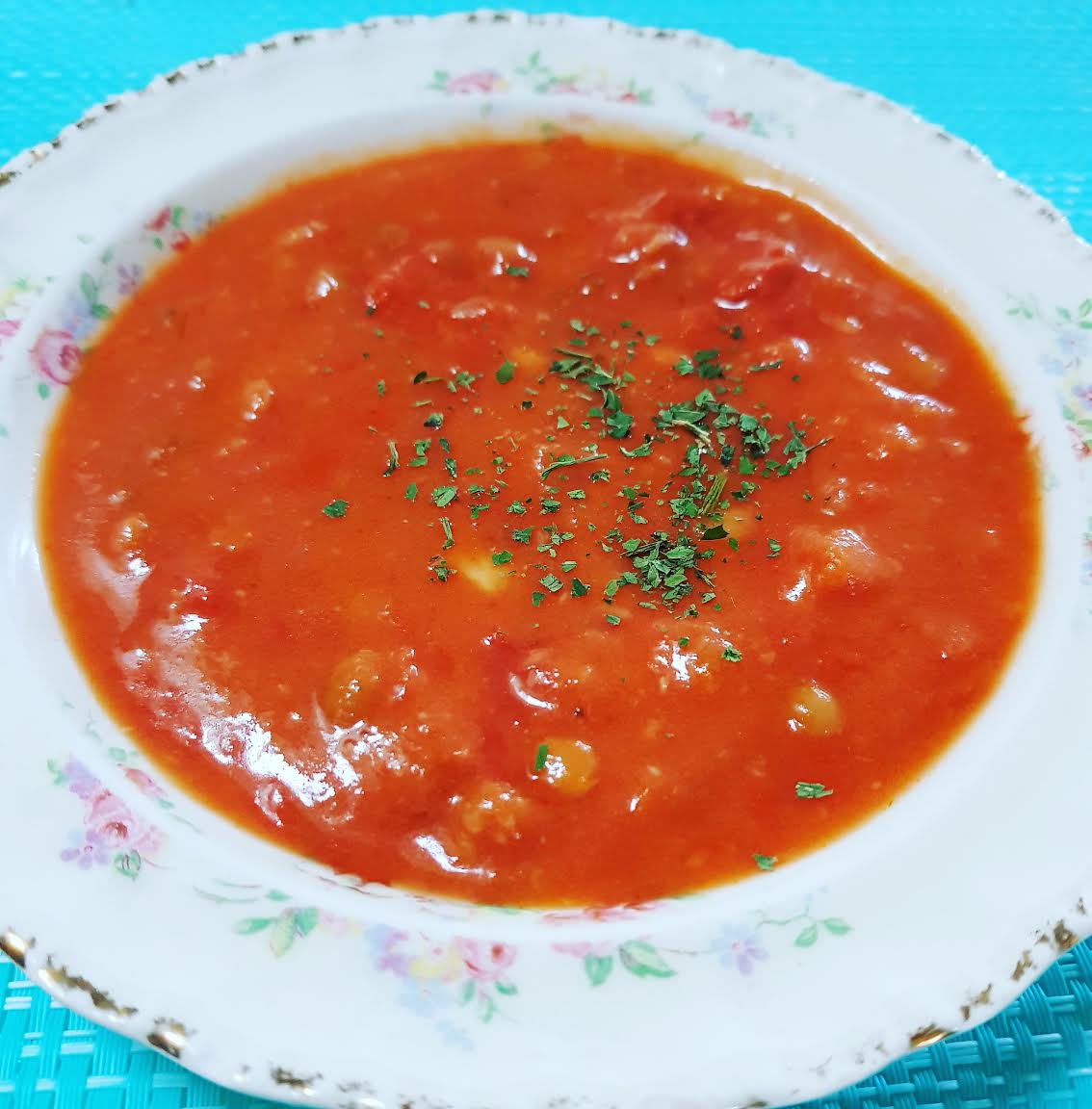 Rich and Creamy Low Fat Tomato Soup Recipe
Prep time: 5 minutes
Cook time: 45 minutes
Serves 8-10
Ingredients:

4 garlic cloves crushed
1 brown onion diced finely
3 tbs of butter
1 1/2 tsps dried oregano
1 pinch crushed chilli flakes
2 tbs plain flour
1 cup reduced fat milk
3 cups tomato juice
1 can of crushed tomatoes
2 tsp of maple syrup
¼ cup of grated parmesan cheese
½ cup of croutons
Salt and pepper to season
Directions:
1. Melt the butter in a pan and sautee the onion, garlic, oregano and chilli.
2. Add in the flour and combine.
3. In a separate bowl pour in 2 cups of the tomato juice, the canned tomatoes and milk.
4. Add the tomato/milk mixture slowly into the pan mixing with a whisk to avoid getting lumps. Keep heating until it reaches a boil.
5. Reduce to a low heat and add in the remaining tomato juice by itself and cook for around 30 minutes uncovered.
6. Season with salt and pepper, add crouton on top and sprinkle with parmesan.
You could also add in a can of chickpeas when you add in the remaining tomato juice for an extra protein hit.
120 calories per serve (without chickpeas)
For more belly-warming recipes check out our Winter Recipe eBook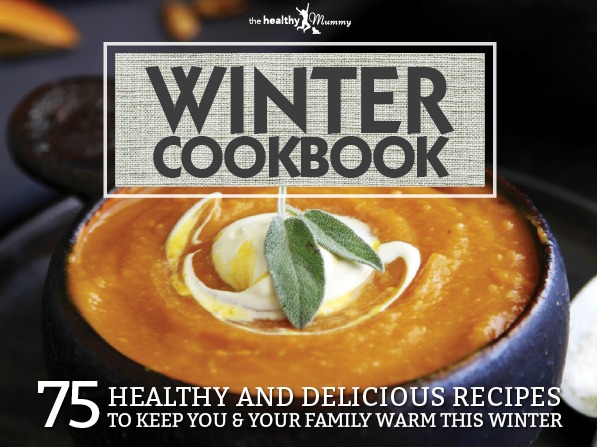 Love warm and hearty winter dishes? Then you will LOVE our Winter Recipe eBook!
We have put together this cookbook to show you what healthy but hearty eating can look like. There are loads of family friendly, comfort food recipes, from easy soups to decadent desserts, that you can incorporate into your weekly winter meal plans.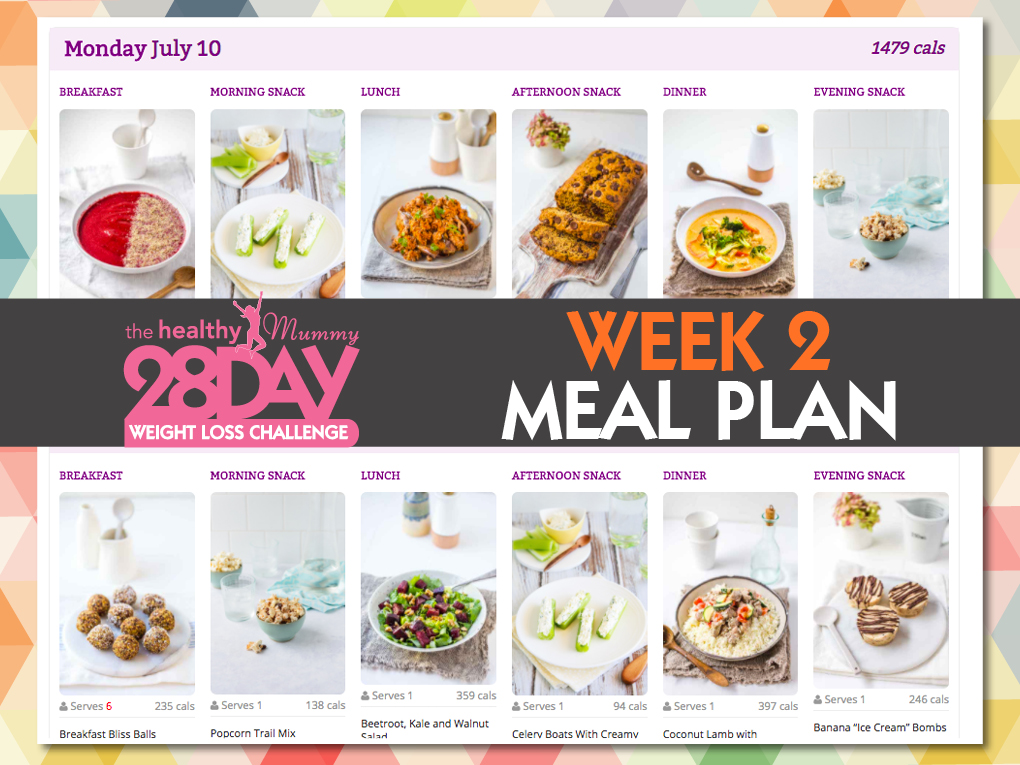 Each month our 28 Day Weight Loss Challenge is themed, targeting things like reducing sugar, budget recipes, meals for fussy eaters, recipes with 5 ingredients or less, and many more.
You can find out the theme of this month's challenge HERE.