Samantha Shares Her Story As An Inspirational Mum To Be
This month we welcome Samantha as our June Inspirational Mum To Be. She shares her story with us about what she is doing to have a healthy pregnancy, eating week and exercising for the benefit of herself and her baby. Congratulations Samantha!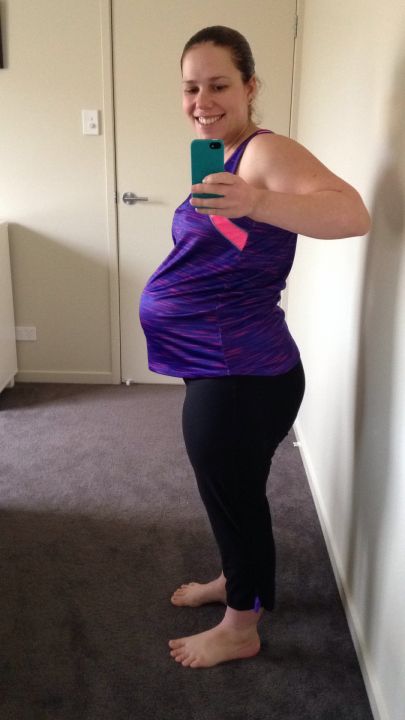 Hello fellow Mums-To-Be. My name is Samantha and I have the honour of being one of your Inspirational Mums To Be for the month of June.
Let me start by telling you a few things about myself. I'm a 29 year old stay at home mum to three adorable (and equally ummm, how do I put this? crazy!) children. I have twin girls who are four and a son who is two and I'm currently 32 weeks pregnant with another little boy.
I have battled with weight issues most of my life and was always considered the "bigger girl" amongst my peers. I'm an asthmatic and as a young child required several doses of Cortisone which made me puff up like a balloon. In all honesty though, it was probably a combination of the medication and poor diet that saw me stacking on the weight.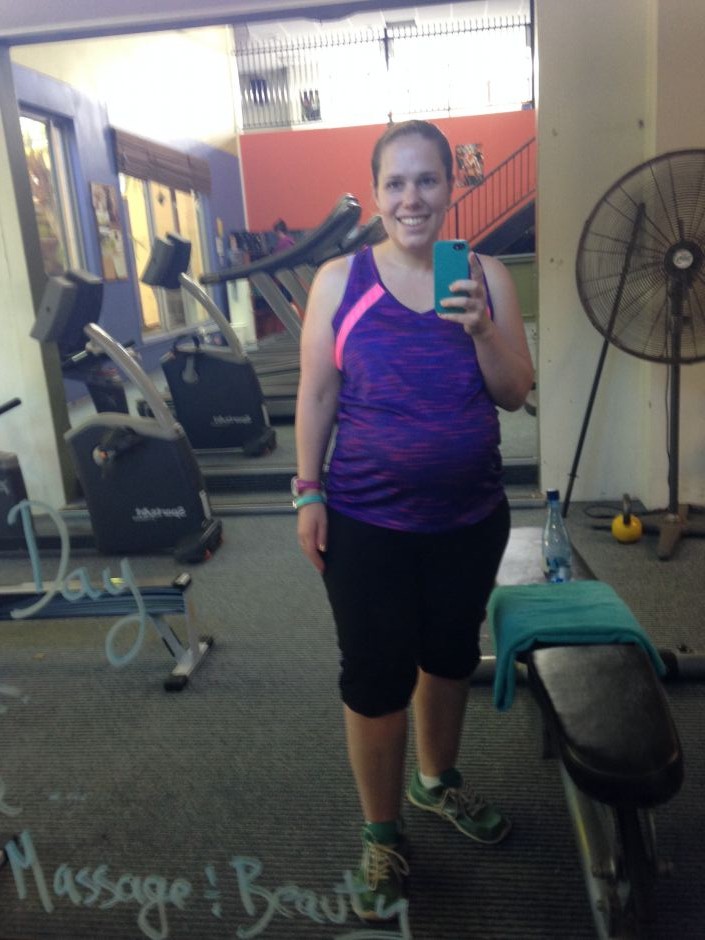 After high school though my diet changed dramatically I managed to lose 30kg. I was finally receiving compliments about the way I looked which felt fantastic however there was just one problem; I had learned nothing about good nutrition and a whole heap about self-deprivation.
I managed to maintain my weight loss for five or six years and met a lovely man, got married and I was lucky enough to fall pregnant with the twins on my honeymoon (the most expensive souvenirs I've ever got by the way!!). Not a lot of the weight I gained while pregnant with them stuck around, however breastfeeding them made me ravenous and although I was eating what I thought was nutritious food I would eat waaaaaay too much of it. As a result I gained 20kg over their first year of life and was pretty much back to what I weighed in high school.
A friend of mine who knew I was struggling with my weight invited me to a boot camp and I jumped at the opportunity. Although I'd never been a fan of any form of exercise I found myself enjoying it and, after six weeks, I'd lost 7kg!! I was amazed by achieving such positive results in such a short amount of time. The following week though, I had a positive result of a different kind. I was pregnant with my son.
I was thrilled but a bit disappointed by having to put my weight loss on hold. As I was a lot bigger than I was in my previous pregnancy I needed a new wardrobe to house my growing bump. I bought some clothes off a local buy and sell site and strangely enough, that's how I originally found out about The Healthy Mummy Pregnancy products. The lady who I bought the clothes off had lost a lot of weight on the plans and was culling her bigger clothes. She looked fantastic (and still does!!). She told me all about the amazing plans and she even shared her Healthy Mummy Chocolates with me!!
I was inspired and went straight home to check out the website. I didn't however consider starting during my pregnancy and I ate whatever I wanted. As a result I gained even more weight. Which I think contributed to my less than ideal birth experience months later. Anyway, I was psyched to pick up where I left off once my boy was born and I did. I was actually reading the Lose Baby Weight 28 Day Diet & Exercise Plan on my Ipad in hospital.
Over the following 6-7 months I again lost 30kg. I was feeling on top of the world and I had never been fitter. I was doing things I'd never done before. Competing in local fitness events and enjoying them. I then fell off the wagon big time!! It was for a combination of reasons, none of which are relevant except for one. I eat when I'm stressed and I lost focus and gave up on myself. I gained 15kg back.
Fast forward a few months and I had found my self-worth again and my previous stresses were a distant memory. I re-focused and started to lose weight again and, low and behold, I found myself with another little bundle on the way. This time though, I knew I could have a healthy pregnancy eating plan.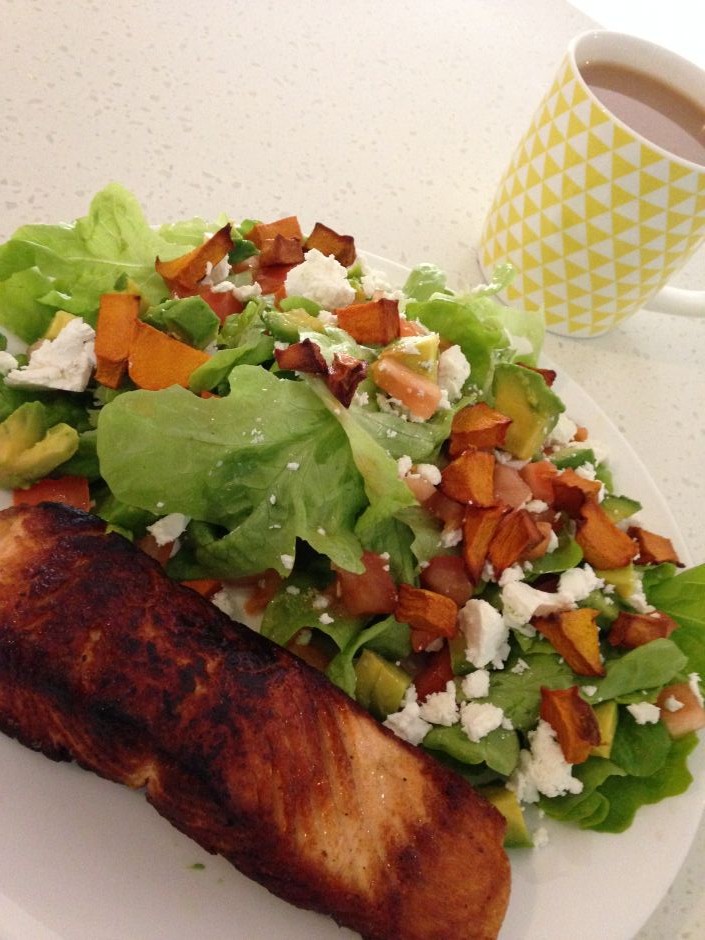 I've learned so much since having my son two years ago. The Healthy Mummy has given me the tools and the yummy recipes, to eat well and the motivation to keep active. It's been a long road getting to where I am today (with lots of gains and losses) but with each hurdle I'm learning something new about myself and I'm really focused on being as healthy as I can be, not only for myself but for the growing boy inside me. It's also important for me to set a healthy example for my children.
My next son will arrive in July and I'm doing my best to maintain the highest level of fitness possible for me in the hopes that it will help me recover from my upcoming C-section. I've also been focusing on eating nutrient dense foods to nourish my body and growing baby. I've been loving salmon and salad and almonds, yum!!!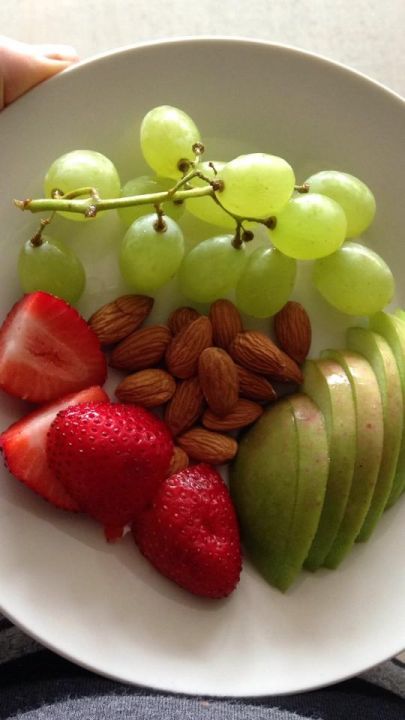 I'm certainly no supermodel but in giving myself credit where credit is due (which is sometimes difficult for me to do) I have been a good model of dedication and determination to have the pregnancy diet possible for me. I have yet to get my hands on The Healthy Mummy Pregnancy Eating & Exercise Guide so my food so far has been family favorites from the 28 Day Plan. I am so looking forward to finding some new family favorites from the new Pregnancy Eating Plan though and some yummy snacks as well.
My husband has recently started working a lot more varied shifts so I'm finding it challenging to get to the gym as regularly as I'd like to, so I'm really looking forward to getting stuck in to the exercises which are included in part of the Pregnancy Eating & Exercise Plan too. It really fills me with confidence that this program is designed for pregnant women like you and I.
I hope that throughout the month of June my dedication to having the healthy pregnancy possible for me will inspire all you lovely ladies to do the best you can to have the healthiest pregnancy possible for you. I have some very exciting things planned for the month of June and I'm so excited to have been given the opportunity to share them with you all.
I can guarantee you'll be seeing a lot more of my face (and my round tummy) on the Healthy Mummy Pregnancy Facebook Support Group and if you have any questions please don't hesitate to ask.
Samantha Woods
Click here to visit our pregnancy products shop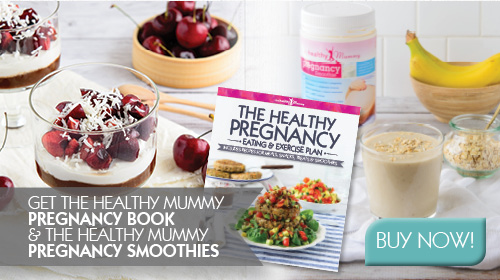 Disclaimer: Always speak to your doctor before changing your diet,taking any supplements or undertaking any exercise program in pregnancy. The information on this site is for reference only and is not medical advice and should not be treated as such, and is not intended in any way as a substitute for professional medical advice..
Our plans promote a health weight gain in pregnancy to benefit the mother & baby and you can read more on this here 
The owners of The Healthy Mummy do not make any representations or warranties, express or implied and shall have no liability or responsibility to any person or entity with respect to any loss or damage caused or alleged to be caused directly or indirectly by the information contained herein and nothing in this disclaimer will limit or exclude any liability for death or personal injury resulting from negligence, limit or exclude any liability for fraud or fraudulent misrepresentation, limit any liabilities in any way that is not permitted under applicable law or exclude any liabilities that may not be excluded under applicable law.