Samantha's Final Inspirational Mum To Be Post
Hello again lovely mums to be (or like me, mums to be again).
I hope you've had a lovely month and you've been enjoying some of the tasty recipes or smoothies; and you've been getting active in which ever way you can.
This is my final blog as one of your Inspirational Mums To Be for June.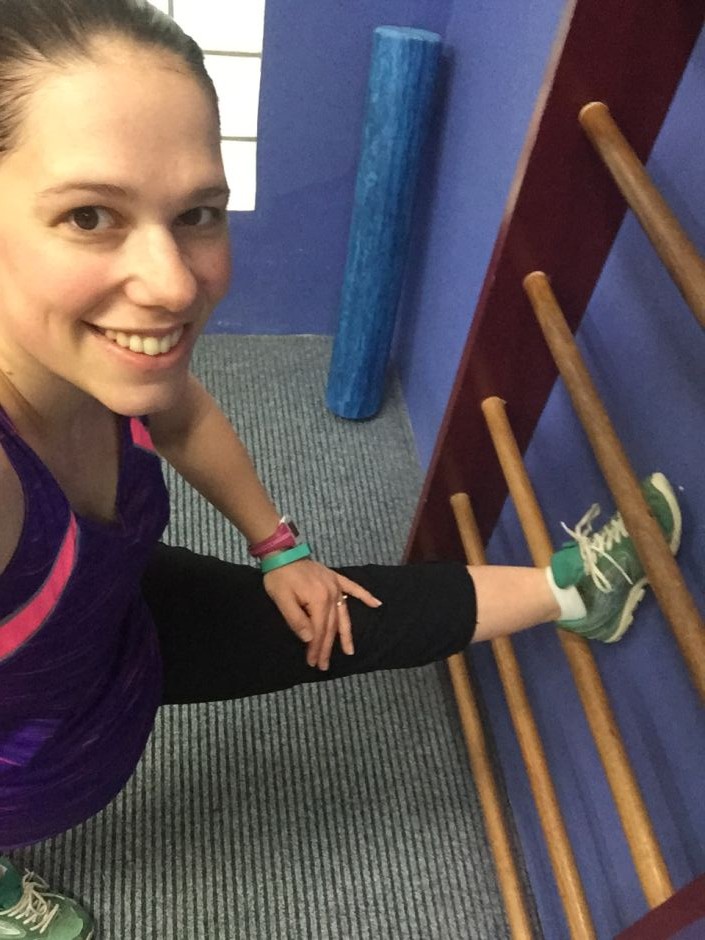 This month has been a wonderful month for me. I've managed to keep on track with my healthy meals and snacks – salmon salad and almonds are always my faves.
I've also incorporated some new snacks thanks to some inspiration found in the Healthy Pregnancy Eating & Exercise Plan, and walnuts and sunflower seeds have been a regular addition to my snacks this month too.
I've had my fair share of off days with the flu this month but I think eating the best I can has helped ward off the worst of it as, unlike in my last pregnancy and in the past in general, I've been over it in a few days.
Thank goodness as I'm first to reach for the cold and flu tablets to help me soldier on when not pregnant and obviously that isn't an option at the moment.
I'm currently 37 weeks along and I'm proud to say that I'm still getting to the gym an average of twice a week. When I'm not able to get there for whatever reason I'm still staying active at home dancing with the kids or nesting (I'll admit it, a bit like a crazy woman ha ha).
I've shared the exercises that I do at the gym during the past month but to summarise it's basically 30 minutes gentle cardio (brisk walking on the treadmill and riding on the exercise bike) followed by light weight/body weight exercises (think squats, bicep curls and overhead presses).
I always make sure I incorporate a gentle stretch at the end too. I'm always careful to not overheat, not let my heart rate get too high, and to listen to my body.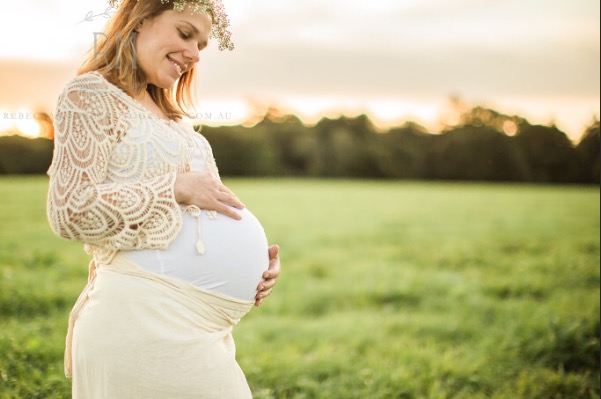 Along with eating well and staying active I've also had some wonderful things happen this month personally. I celebrated with some close family and friends for my baby sprinkle (low key baby shower).
I was lucky enough to have a maternity/family photoshoot with a wonderful photographer and I had a beautiful pamper session at a local spa (it was heavenly!!).
I'm also treating myself to a prenatal massage tomorrow which I'm thoroughly looking forward to.
My body is doing such an amazing job creating another little person to join our family that it deserves to be pampered and this special time deserves to be remembered with some beautiful photographs too. It's such a special time in our lives ladies and you should do what you can to enjoy it – no mummy guilt allowed!
I have thoroughly enjoyed sharing everything with you over this last month. Not only has it hopefully inspired some of you other mums to be but it has also helped me keep on track too.
To anyone who is considering applying to be an Inspirational Mums To Be in the coming months, don't hesitate, please do as it's an awesome experience.
My little man is due to arrive via scheduled c-section in two weeks and I can't wait to meet him and you can bet I'll be sharing a few more posts with you before his arrival.
I know that eating well and keeping active has not only helped me feel and look better than in my last pregnancies but I'm sure it'll help my recovery from my c-section be a whole lot smoother too.
I wish you all the best for your pregnancies ladies and, until this little man arrives, I will continue to enjoy our journey together on the Pregnancy Support Page.
-Samantha
Click here to visit our pregnancy products shop.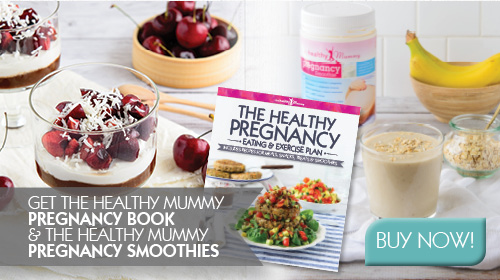 Disclaimer: Always speak to your doctor before changing your diet,taking any supplements or undertaking any exercise program in pregnancy. The information on this site is for reference only and is not medical advice and should not be treated as such, and is not intended in any way as a substitute for professional medical advice..
Our plans promote a health weight gain in pregnancy to benefit the mother & baby and you can read more on this here 
The owners of The Healthy Mummy do not make any representations or warranties, express or implied and shall have no liability or responsibility to any person or entity with respect to any loss or damage caused or alleged to be caused directly or indirectly by the information contained herein and nothing in this disclaimer will limit or exclude any liability for death or personal injury resulting from negligence, limit or exclude any liability for fraud or fraudulent misrepresentation, limit any liabilities in any way that is not permitted under applicable law or exclude any liabilities that may not be excluded under applicable law.