Same wedding dress, but Renée is a totally different woman after losing 47kgs!
Your wedding is supposed to be one of the best days of your life! And although Renée felt beautiful on her wedding day, she regrets not doing something about her health and happiness sooner.
Since then, she's lost 47kgs using the 28 Day Weight Loss Challenges  and we couldn't be prouder of her, read her story here!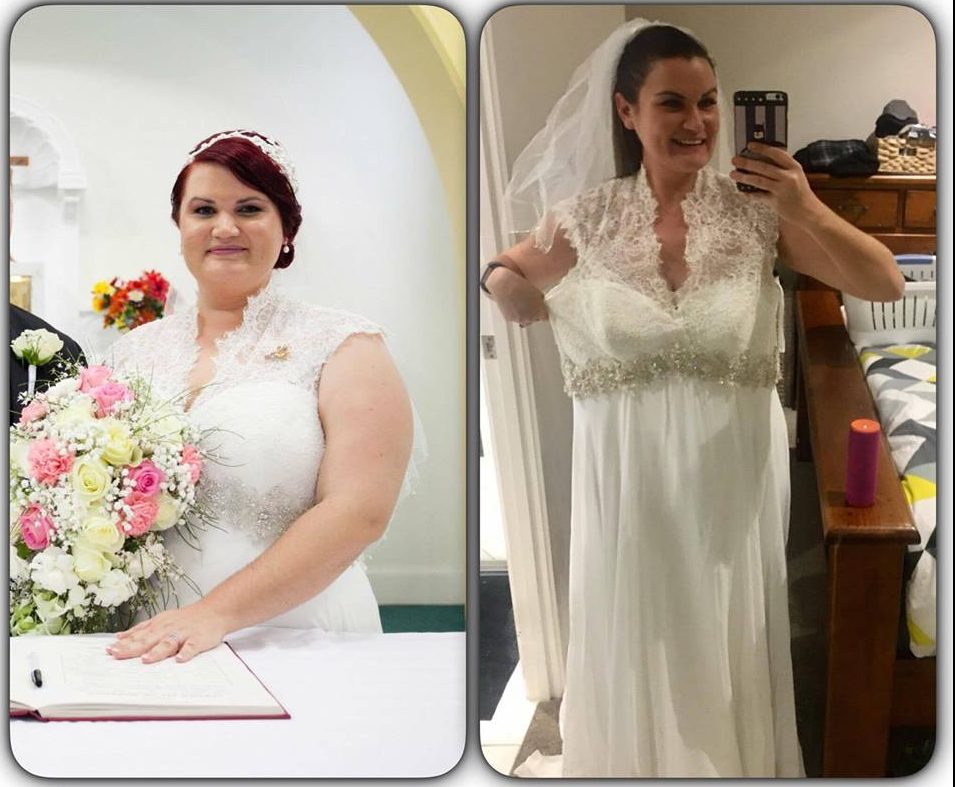 Same wedding dress, but Renée is a totally different woman after losing 47kgs!
Renée says, "OH MY GOSSSHHHH! Check this out!! This is my wedding dress!
I remember as the day was approaching fast, I was so upset. There were NO wedding dresses that I had fallen in love with.
With every bridal shop I visited, I grew more dismayed, more disappointed. The 'plus size' wedding dresses were so plain, so boring and had no shape OR I looked like one of those dolls that your grandmother used to cover a toilet roll within her bathroom!"
"Finally I found a store that custom made my wedding dress. At the time I felt so beautiful! I found the gown of my dreams, but reflecting now I regret not finding The Healthy Mummy sooner. On your special day you want to look amazing!"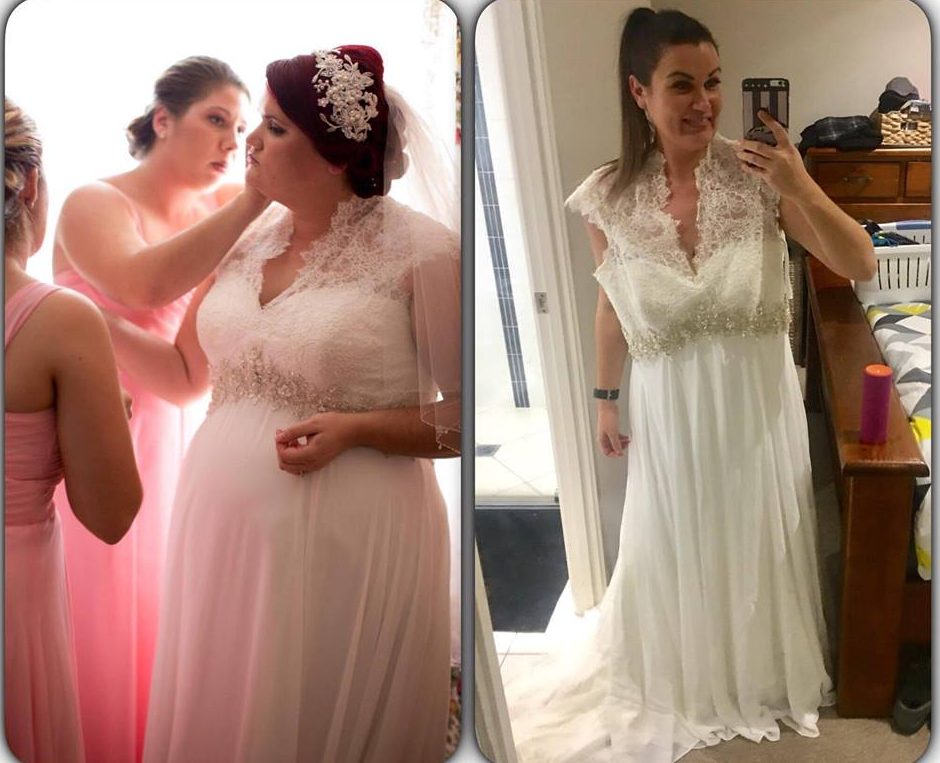 "Unfortunately now I am divorced. This dress has been dry cleaned and has been sitting in a box since then until curiosity got the better of me! The dress has an inbuilt bodice which clipped up. I remember having to breath in so much to the point of almost passing out. Because it was a couture dress, they wouldn't make it any bigger than a 20 – so I had it in my head that I would lose those few kilos before the wedding so the dress would not cause me to pass out (which of course never happened)." 
"When I put this on the other day, I didn't even have to undo it, it went over my head and as you can see by the pictures, it sure doesn't fit like it used to!"
"PLEASE don't be me!!!! Don't leave it until tomorrow, next week, next month, next year! Don't leave it for a special occasion, do it for yourself because you deserve health and happiness! Do something about your weight, your mood, your energy, your vitality and your wellbeing TODAY and take part in the 28 Day Challenge right now!"
Renée you look beautiful and will forever be an inspiration to us all!
Become a Healthy Mummy today!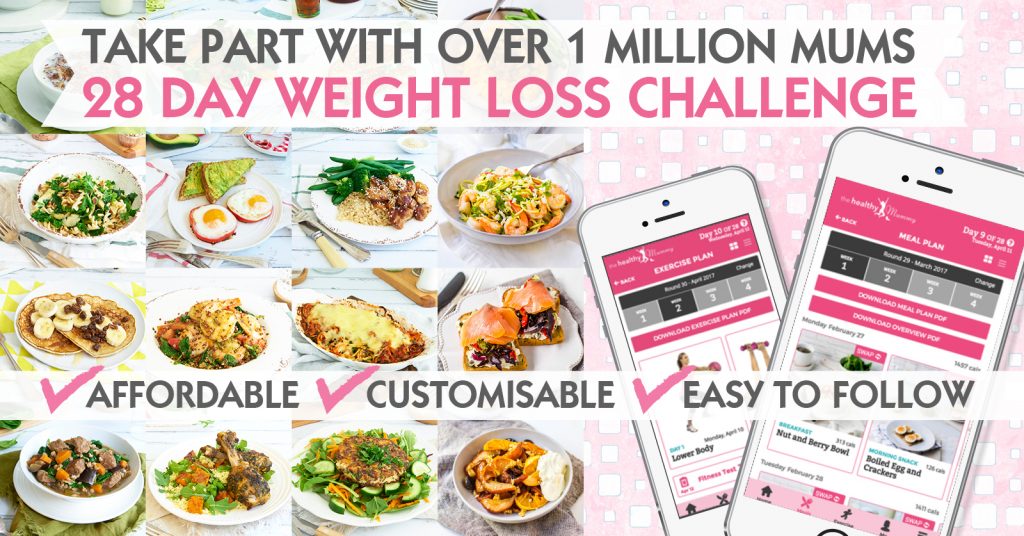 If you are inspired by Renée's before and after pics and want to take charge of your own health and weight – then join our 28 Day Weight Loss Challenge TODAY.
With more than 4,000 delicious (and healthy) recipes, 350 exercises & 24/7 support – the 28 Day Weight Loss Challenge is designed (and proven) to help busy mums like you lose weight!