Motivating Mum Julie says "setting mini-goals is key to weight loss success"
Healthy Mummy and Motivating Mum Julie Meadows has completely transformed her body.
This sizzling hot mum shares her tips for getting the most out of the Healthy Mummy 28 Day Weight Loss Challenges and achieving long lasting results.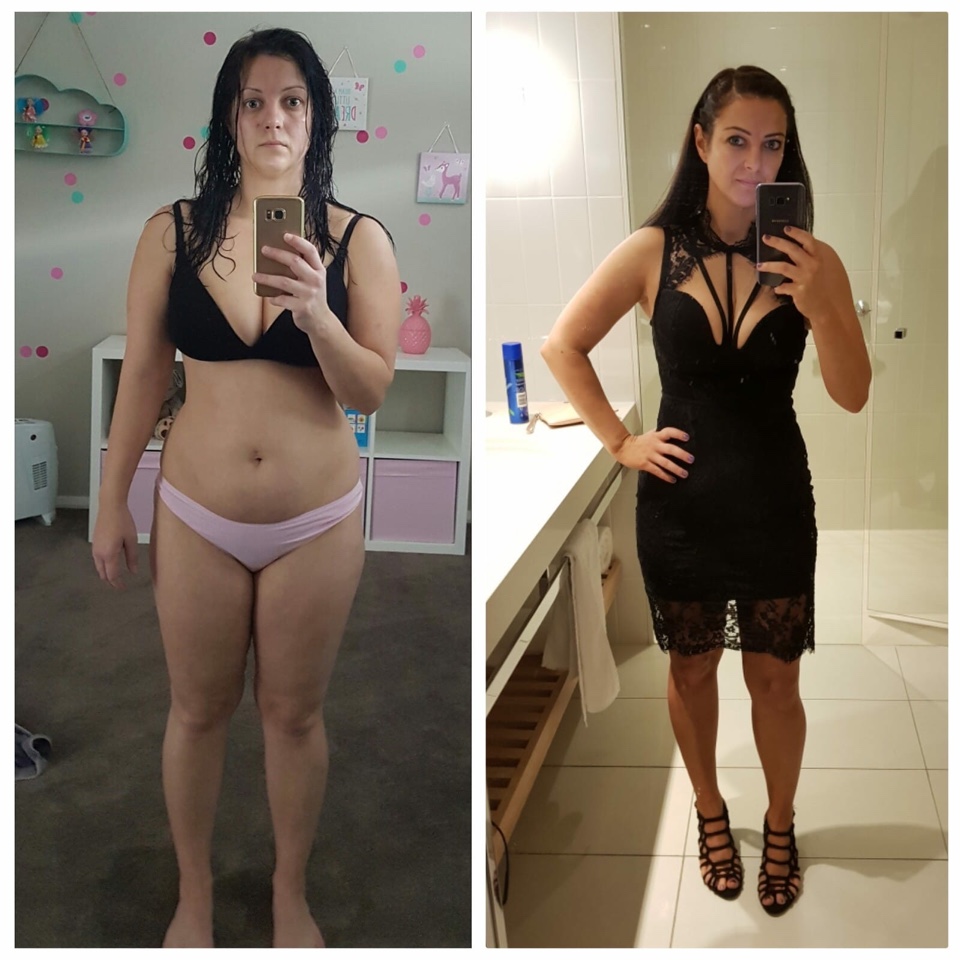 Julia's motivation for joining Healthy Mummy program
"In March 20016, my husband and I seperated after 5 years of marriage. I still had lots of baby weight to lose from my last pregnancy but continued to gained more weight as the months went on. I suffered from depression and instead of putting my anger and disappointment into exercise I started comfort eating and had many lazy days on the couch.
"She believed she could so she did"
"On the 15th of August, was Mia's 4th birthday and that was the day where I started to make myself accountable for my own actions again. I've decided I want to be a healthy role model for my kids but most important of all I want to be happy again and finally feel confident in my own skin".
Results
Julie started the Healthy Mummy program in August 2016 and lost 12Kgs* (down from 66Kgs* to 54Kgs*) and completely transformed her body from a size 12/14 to a size 8.
This Motivating Mum successfully maintains her weight loss with The Healthy Mummy program and continues to work on her strength and fitness.
Are you doing anything now that they never thought possible? 
"I was never a runner but since starting the Healthy Mummy 28 Day Weight Loss Challenges I have run 3 half marathons and will be running my first full marathon in October this year".
Julie's tips for weight loss success
1. Set yourself daily mini goals. That way you avoid getting overwhelmed. Just take one day at a time.
2. Be nice to yourself. You will have many ups and downs on your journey. We all do, but you just have to keep going.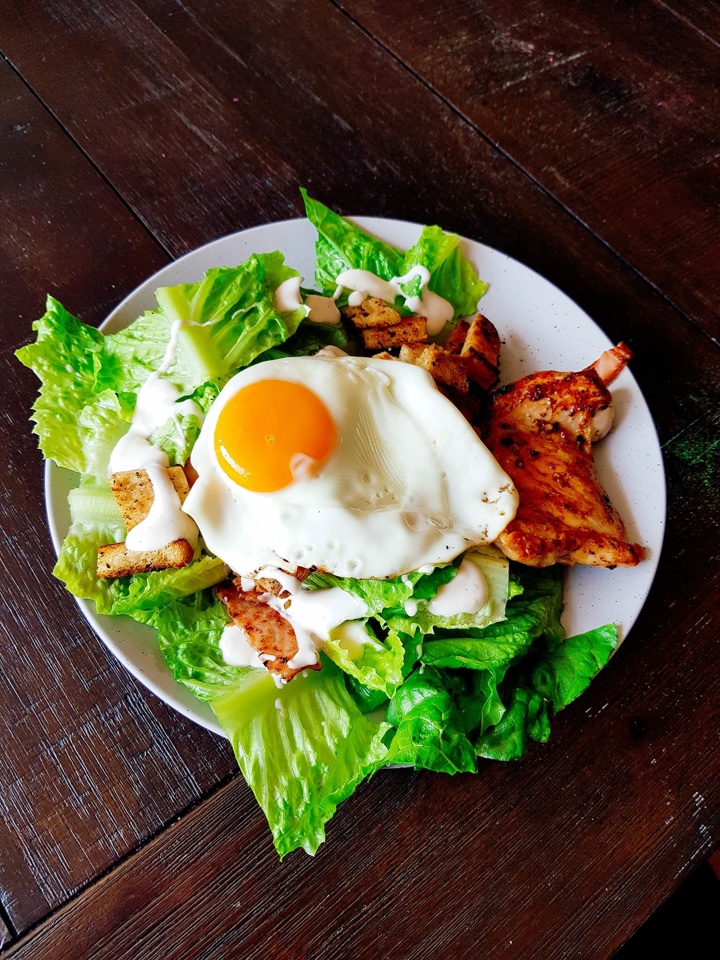 3. Meal prep. Food preparation and planning in advance is key to making sure you stay on track. Take an hour or two on your weekend and customise your meal plans.
"By following the Healthy Mummy 28 Day Weight Loss Challenge meal plans you will gain a great understanding of exactly what is in your food and portion control.
Freezing snacks and meals is very convenient and saves a lot of time. Having healthy meals on hand is a big help to avoid reaching for quick, unhealthy foods when the big hunger strikes".
3 things I've found that have helped me to stay on track
1. Remember why you started in the first place.
"I've got a motivation board hanging up in my kitchen. That way I have a daily reminder of why I started and how far I've already come".
2. Get moving
"Exercise will not only help you lose weight but it is also fantastic in improving your overall health and fitness.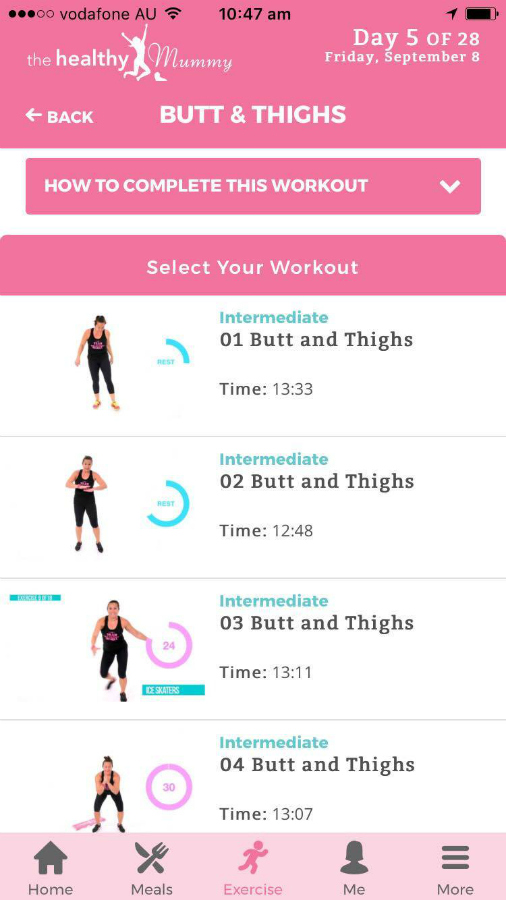 The 28 Day Weight Loss Challenges also come with daily, easy to do exercise ideas which you can do in the comfort of your own home".
3. Seek support
"Having the right support will keep you committed and motivated. The Healthy Mummy has multiple Facebook groups with over a million supportive and inspiring members.
Also get your partner or friend to join you. We are more likely to stay on track when sharing our journey with someone else and who doesn't love a workout buddy?".
What has changed in your life since doing the Healthy Mummy program?
"I've been battling depression for 5 years now and following the 28 Day Weight Loss Challenges and joining the Healthy Mummy groups for support has made a huge difference. I now have more good than bad days".
Julie's favourite Healthy Mummy meals and snacks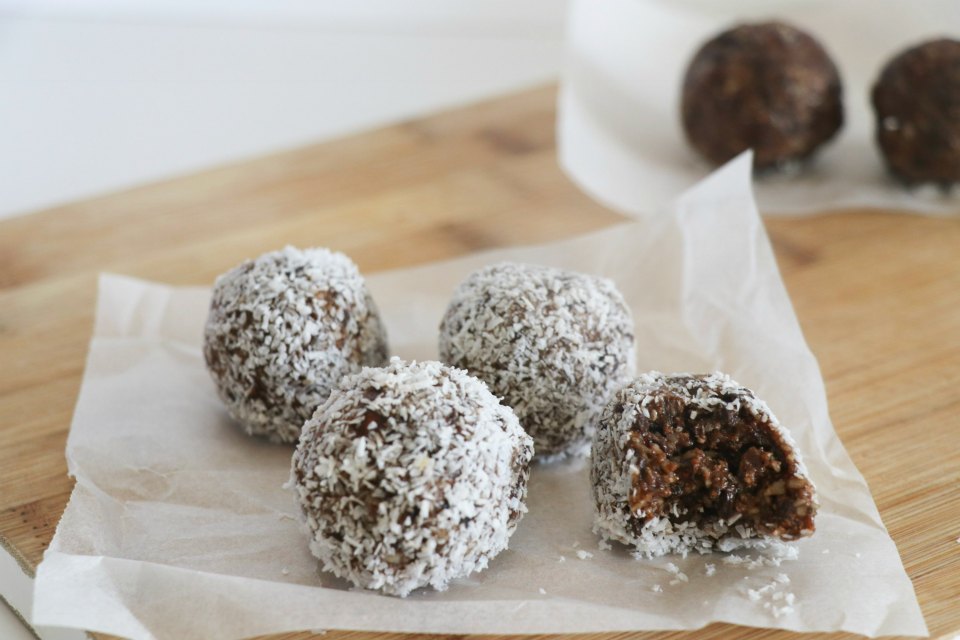 "I absolutely love bliss balls. They are easy to make and a great snack for on the go.
My favourite Healthy Mummy meal is definitely the sweet potato lasagne. It's delicious and a big hit in my house".
What do you like best about the Healthy Mummy program?
"Delicious, quick and easy to follow recipes".
The Healthy Mummy team would like to thank Julie for sharing some of her tips for achieving and maintaining weight loss goals on the Healthy Mummy program.
A healthy meal plan can make you look and feel great!
Our 28 Day Weight Loss Challenge is designed by mums for mums and will help you keep on track with your weight loss goals.
Making new healthy habits by following our Challenge meals plans, 4,000 recipes and 350 workout videos all on our app!