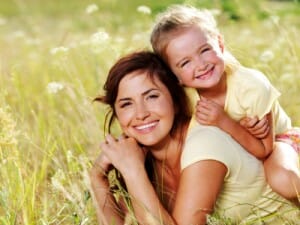 There is always a sense of excitement and anticipation when Spring is so close. The chance to start fresh, start over.
These 'startings' do not need to be excessive or drastic. They can simply be healthy twists on what you currently do.
Remember, drastic does not always mean everlasting or sustainable.
So if you are interested in some healthy eating or healthy lifestyle changes, maybe start with a couple from this list.
Stock the fridge
Yes, we are telling you to eat! But eat certain foods.
Stock the fridge full of fresh delicious, colourful fruits and vegetables. Fill it with milks, yoghurt, cheese and yoghurt. Try to avoid artificial flavours and excessive sugar. Keep the dairy or non-dairy options plain and natural and eat fresh.
If you fridge is full of fresh gorgeous foods, there are endless options for a quick snack or ease of a pull together light pasta dish after work.
Leave the endless chocolates or heavy desserts in the supermarket where you will not be tempted to eat them.
Stock the pantry
Similarly to the fridge, stock the pantry with crunchy wholegrain grain items.
Brown rice, brown pasta, quinoa, wholemeal cous cous.
Have some lentils or chickpeas on hand even if they are canned. Think even canned tomatoes for a quick weekday meal and stock the nuts and seeds to have a tasty snack on hand or to top your yoghurt and add a bit of extra protein.
Stock the freezer
Yes, frozen fruits and vegetables are a great addition to your budget and time-friendly menu plan. On par nutritionally but sometimes a super saver, stock your freezer with as much as you can.
The frozen fruits are great for a Healthy Mummy Smoothie or on top of some yoghurt or muesli and who can't go past frozen peas. Add fibre, vitamin C and iron in a single second.
Get the runners out
Even treat yourself to a new pair and get active. Grab a buddy, meet up a few times a week or even on the weekend.
Even if you run up and down your stairs for 10 minutes twice a day, you are onto a winner.
Although Spring is such a beautiful time of year. Get out and walk with the kids, picking flowers from your neighbours (tell them the Healthy Mummy sent you!)
Build some muscle
The more lean muscle you have the higher your metabolism is and the more energy you will use each day. This means you will lose weight faster!
So start doing some weight-bearing exercises, even simple pushups, tricep dips, squats and lunges. They will all make a huge difference to your muscles. Of course if you have just had a baby, you will need to wait until your 6-week check-up to discuss this with your GP.
Plan what you will eat for the day
This may sound a little crazy, but if it is all planned out and even packed in a lunch box in the fridge, you have decided what you will eat at a less emotionally or stressful testing time. Then when you are hungry, there is only one place to look to choose what you will eat.
If you are ready to lose weight then The Healthy Mummy plans offer a healthy and safe exercise and diet routine that are safe if you are breastfeeding