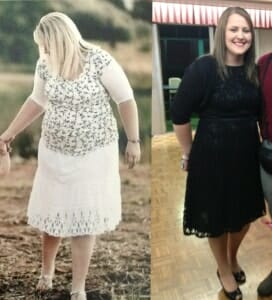 Hi I just wanted to share my pregnancy weight loss story with the use of the Healthy Mummy Plans. Here it is.…
I have never really had much self confidence with my weight and body image. With my first daughter who is now 2 1/2 years old I put on 30kg while pregnant.
When she was born I lost 20kg but that remaining 10kg lingered and was still there when I fell pregnant with my second daughter (who is now 10 months old). I repeated the same weight gain of 30kg when pregnant with her. I hit my highest weight and was devastated.
Towards the end of my second pregnancy I saw an article about your products in the Daily Telegraph newspaper and thought that this may be the thing that would support me and motivate me to lose the weight and feel good about my body and healthy once again.
The 28 day plan and the Healthy Mummy Smoothies are fabulous. After two children, our life is just hectic. Combined with trying to breastfeed and look after a toddler and a newborn I am just exhausted. The best part of the website is all the recipe options. They are delicious, healthy and not too difficult.
I am now officially down 30kg from my heaviest weight, with 10kg to go and plenty of motivation! I have been thrown a bit of a curve ball, being hospitalised with bi-basal pneumonia in the past few weeks, which has affected my fitness greatly, but I won't let it stop me! I don't know how I would've survived with that extra weight on!
Thank you so much for giving Mums some truly realistic resources and pregnancy weight loss plans to help us through this most challenging (yet rewarding) time in our life!
Stacey Ellice

If you are ready to lose weight then the Healthy Mummy plans offer a healthy and safe exercise and diet routine that are safe in breastfeeding.