As the temperature gets hotter, it can be tempting to grab an ice cream or ice block that is high in fat, sugar and calories.
Below we have created a tasty home made icy pole with natural ingredients, no added sugar and no additives at all.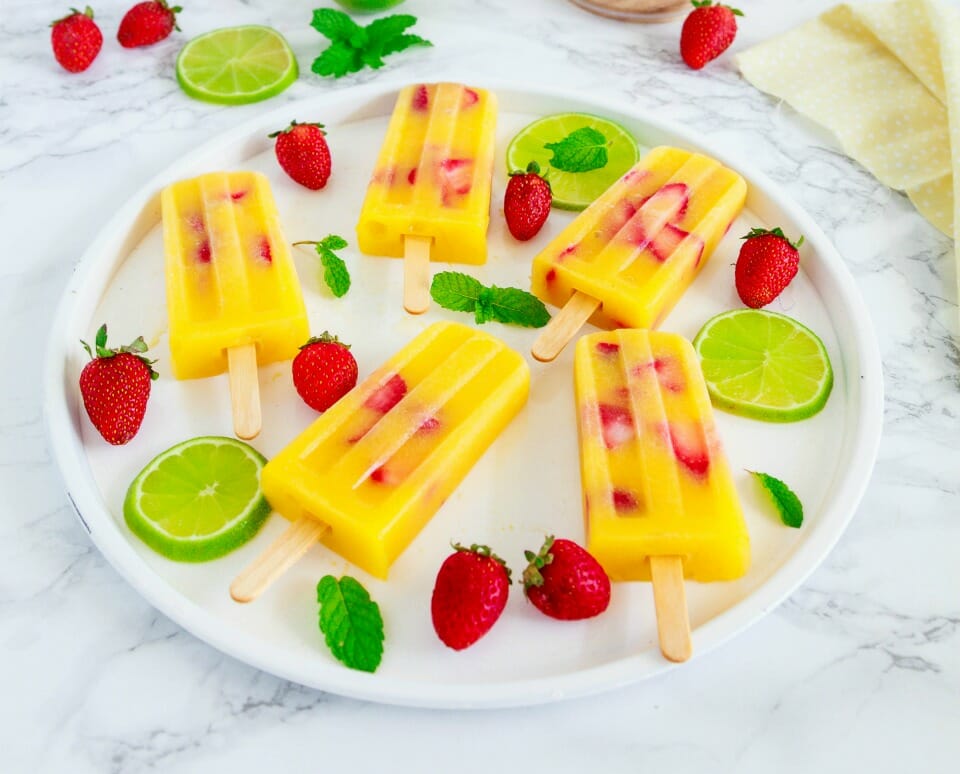 The choice is yours whether you choose to add water, yoghurt or coconut milk to your fruit. Either way, you'll be enjoying some refreshing fruity goodness in no time at all.
All you need are some ice block moulds which are available at most supermarkets and discount stores.
Ingredients:
1 large mango, peeled and chopped
Juice of 1 lime
½ cup water OR Greek yoghurt OR coconut milk
½ cup strawberries, chopped
Method:
Place the mango, lime juice and water into a blender and puree until smooth.
Throw the chopped strawberries in (without blending) just before pouring the mixture into the moulds.
Freeze overnight or until set.
Makes: 4 depending on size of moulds.
Calories per serve:
42 using water
69 using fat free Greek yoghurt
92 using coconut milk
Want to take the guesswork out of what to have for your meals and snacks while you lose pregnancy weight? Join the next 28 Day Challenge where you are given recipes for healthy breakfasts, lunches, dinners and snacks each day.