Is Too Much Sugar In Pregnancy Just As Bad For Your Baby As Smoking?
Scientists have discovered consuming too much sugar when pregnant carries similar risks to unborn babies as smoking while expecting.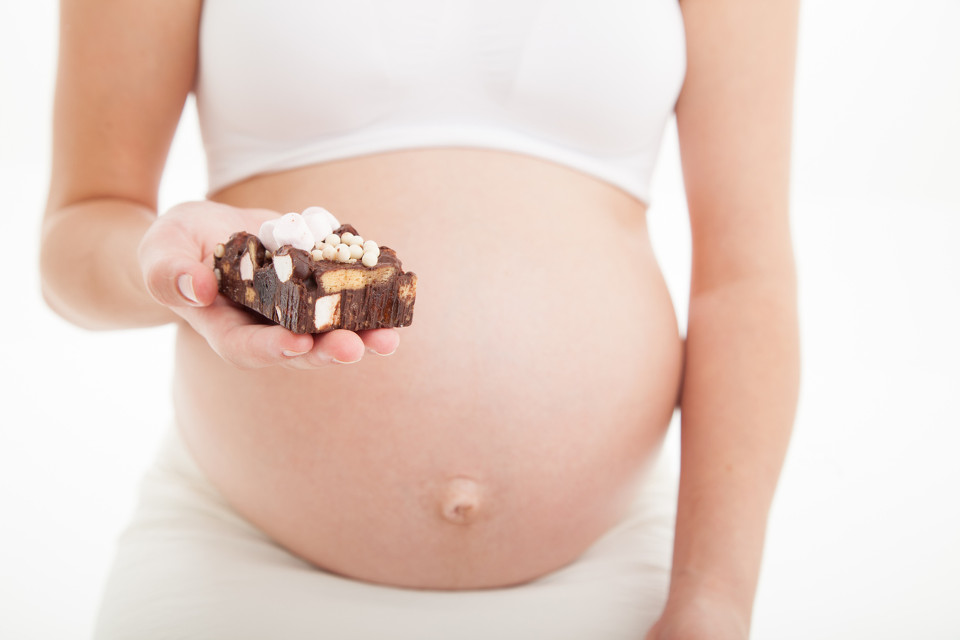 Researchers have found that the sugar a woman has while pregnant or breastfeeding can disrupt her baby's growth and development.
Secondhand sugars are the new secondhand smoke
"If you saw a pregnant woman smoking, you would undoubtedly be concerned about the health of her child. But if you saw a pregnant woman drinking a soda, would you bat an eye? The comparison may seem extreme, but the parallels between tobacco and sugar run deeper than you might imagine," explains Dr Michael Goran, professor of preventive medicine and pediatrics at the University of Southern California.
Dr Goran has spent three decades researching obesity in children, and says high sugars are being passed onto babies via their pregnant mums.
"The dangers of secondhand sugar during pregnancy – we are only beginning to gather the needed evidence," Dr Goran told The Healthy Mummy.
"Plenty of evidence from animal models and some evidence from humans that high glycemic diets in early (not late) pregnancy increase obesity by four years of age; and also from Canada showing that mums drinking diet beverages during pregnancy, the risk of overweight infants by one year of age is doubled."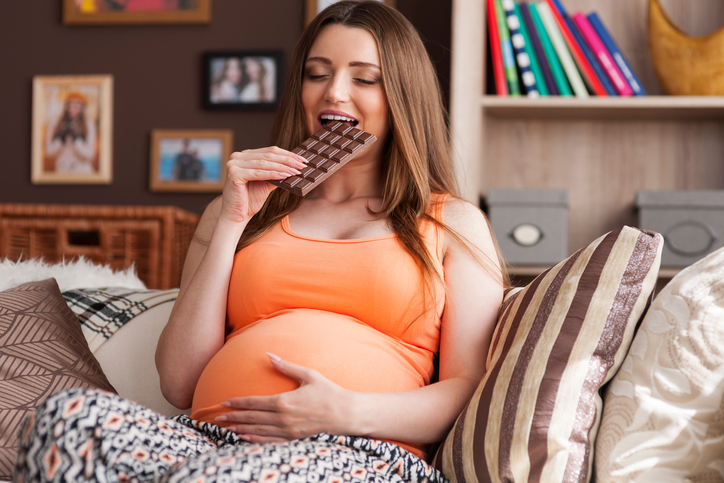 Limiting secondhand sugar exposure during pregnancy
Dr Goran is on a mission to educate pregnant women, mothers, fathers and caregivers about the dangers of sugar for babies and children. Here are his tips for pregnant and breastfeeding mums:
Limit the amount of added sugars you consume and particularly foods and drinks that are high in fructose.
Some main sources of added sugars to watch are soft drinks, juice drinks, sweets and bakery items, and other sweetened foods like yogurt products and cereals.
Consider omitting artificial sweeteners from your diet.
Drink water, herbal tea, and other unsweetened alternatives.
Dr Goran says he understands women already carry guilt about what they can and can't put into their bodies while pregnant.
"Of course we are very sensitive to this issue – another burden for the mum. But we have accepted things like not eating sushi, smoking or drinking alcohol during pregnancy to protect the baby.
"We're not saying no sugar, although I'd certainly advocate for no artificial sweeteners (we just don't know enough about their long term effects and the little we do no is not good news). Also this is not just about the mum (at least after pregnancy), it's parents and caregivers in general who are responsible for feeding babies and young kids, using sugar to soothe and placate and accepting of the fact that baby and infant foods are very high in sugar and will have long term effects."
For more information on Dr Goran's campaign, visit Secondhand Sugars.
Did you know that the Healthy Mummy Smoothie is breastfeeding friendly and 96 per cent sugar free?
The Healthy Mummy Smoothie  has been created to help mums benefit from a wide range of nutrients which can also help support your healthy eating plan and exercise routine if you are trying to lose weight.
The Healthy Mummy Smoothie range has been formulated by leading nutritionists, dieticians and with the input from the Monash University.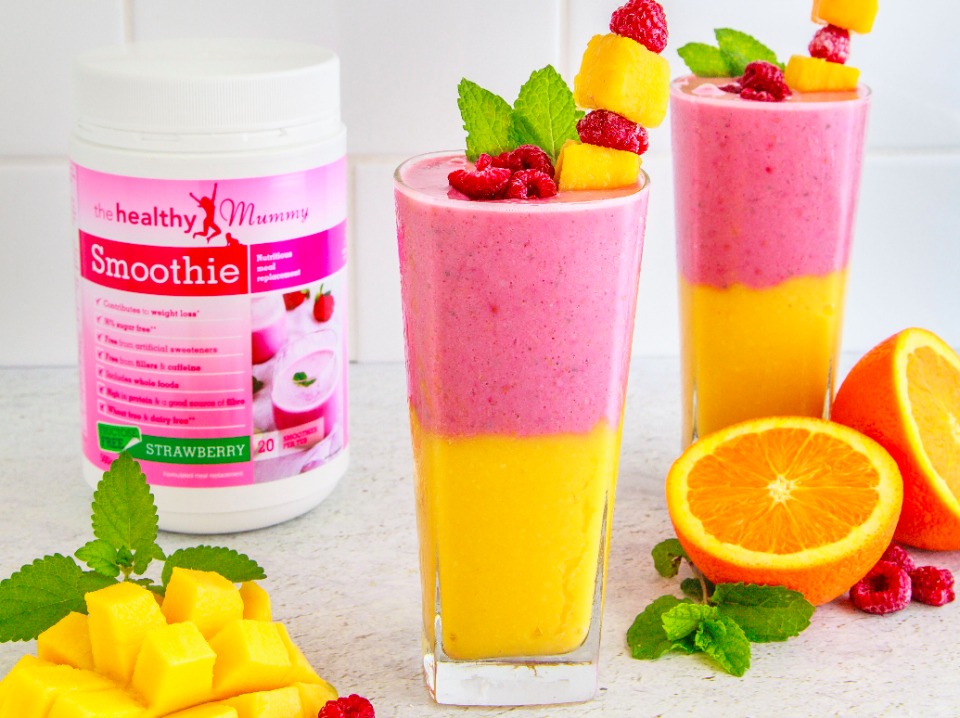 It offers an excellent source of essential vitamins, minerals, nutrients and important antioxidants.  It is free from any weight loss accelerants, caffeine, contains no wheat ingredients, no fructose, is 96% sugar free and is dairy free. It is also a non Genetically Modified product and is breastfeeding friendly.  

Buy your Healthy Mummy Smoothie HERE.
The Healthy Mummy has a specially formulated pregnancy smoothie to help support a healthy pregnancy – and it contains no artificial sweeteners.
Pregnant women need additional calories and nutrients in pregnancy and our Pregnancy Smoothie and Eating & Exercise Book have been specially formulated to help women reach these additional calorie and nutrient needs.
The Healthy Mummy Pregnancy Smoothie is designed to complement, not replace, your prenatal vitamin intake. Our nutritionists ensured that the vitamins and minerals in the smoothie are at a low level so there is no risk of doubling up on any pregnancy vitamins.
It is ideal as a high-protein, high-calcium snack in pregnancy. You can download the Pregnancy Smoothie Label here.