Super Flu Busting Smoothie Recipe
It is that time of year when colds and flu are all over the place.
So having a vitamin and nutrient packed healthy mummy smoothie is a great way to arm your immune system to fight off any nasties and to have you feeling at the top of your game – or as much as you can be when you are a busy mum!
This smoothie recipe is a super green smoothie and it is low in calories so also makes a great in between meal snacks, but if you would like to have it is a meal and want to make it more energy dense, simply add some oats to it and some chia seeds.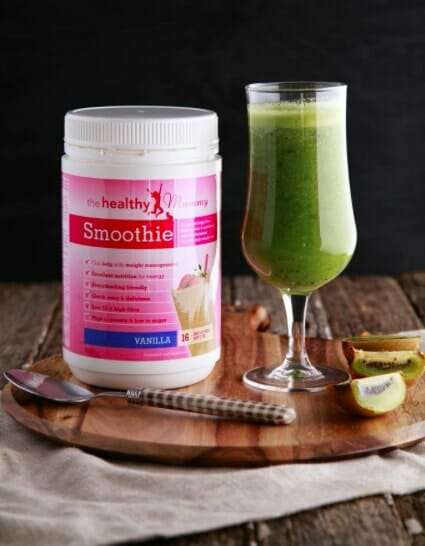 1 kiwifruit
1 tbsp grated ginger
2 handfuls spinach
Juice of 1 lemon
2 tbsp vanilla Healthy Mummy Smoothie mix
200ml green tea, cooled

Method:

Place all ingredients in a blender and mix until well combined.
calories per serve – 170
GET YOUR 10% DISCOUNT
If you are ready to lose weight then the Lose Baby Weight plans offer a healthy and safe exercise and diet routine and you can get a 10% discount by using code LOYALTY at the checkout
PLUS our BEST SELLING 28 Day Diet & Exercise Plan is available as a 200pg Printed Book and you can get your copy here