While own-brand products in major supermarkets could save customers money, new research reveals some of these items could be costing us when it comes to their health.
In fact, the new study FoodSwitch: The State of the Food Supply found that Aldi stocks some of the most unhealthy foods on its shelves. 
Check out which supermarkets stock the healthiest and most unhealthy food, below…
New report reveals which supermarkets stock the healthiest and most unhealthy foods
Researchers at the George Institute for Global Health and the Global Obesity Centre at Deakin University analysed food from more than 32,000 packages items sold in supermarkets.
Using the government-developed health star rating (HSR), experts looked at 25 different food manufacturers, including Nestle, Kellogg's, Heinz, as well as own-brand items from Coles, Aldi, Woolworths and IGA.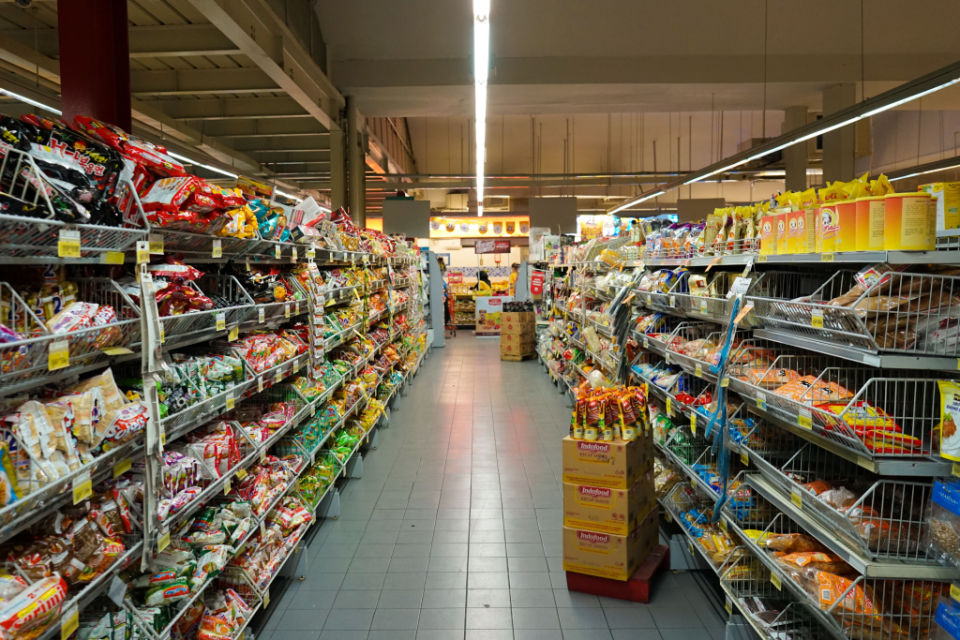 Overall, they found Woolworths' own-brand range has the highest average health star rating of 3.2 stars. This was followed by Coles, at 3.0, Aldi, at 2.7, and IGA, which got 2.6 stars.
What's more, the report found that Aldi stocks the highest proportion of discretionary food on the shelves. Its own-brand were the most processed with added sugars, oils, fats, salts, stabilisers, anti-oxidants and preservatives. These ingredients might have been added to improve taste and prolong shelf life.
"We're talking about differences in salt, saturated fat and sugar content," Associate Professor Gary Sacks from Deakin University said.
"On average, if you were to buy home brands products from Woolworths, those products are likely to be quite a bit healthier than those from IGA.
"Food retailers have a huge number of products and the power to significantly impact on the healthiness of the food supply, as they are the gatekeepers to the majority of food and beverage purchases made in Australia.
"This report shows clear opportunities for manufacturers and retailers to make significant improvements to the healthiness of the food supply."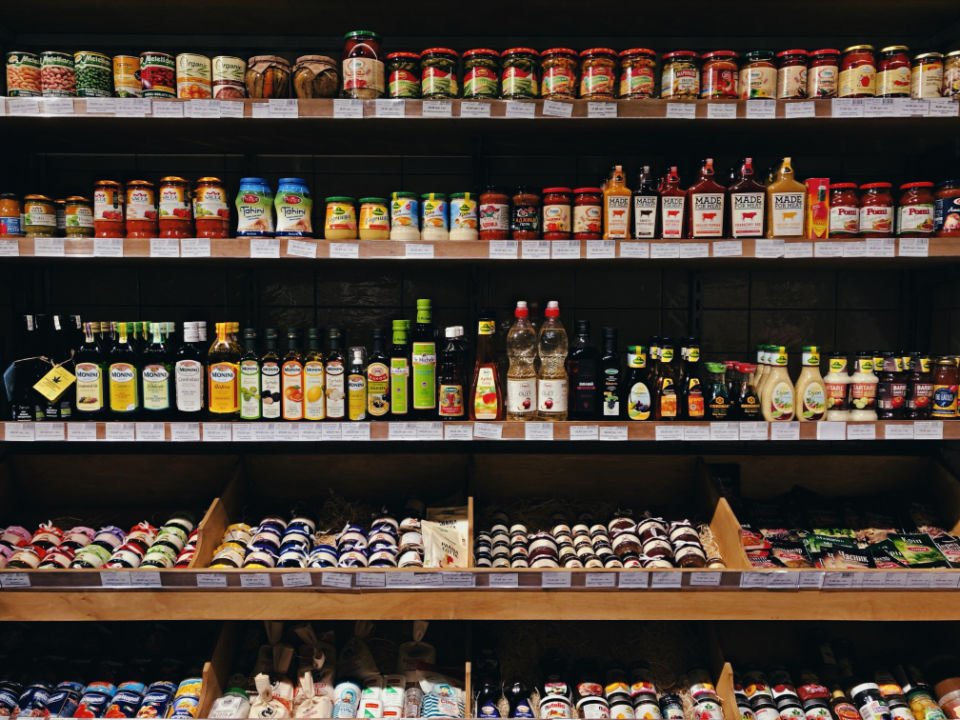 There's now a push for all grocery stores to have a health star rating on their products
The report calls for health star ratings to become mandatory on all packing in Australia.
"We need the government to take real action and focus their efforts on helping manufacturers and retailers to make our foods healthier," Professor Bruce Neal of The George Institute for Global Health said in a statement.
"Getting healthier foods on the shelves will be key to curbing the epidemic of obesity and diet-related ill health blighting Australia.  Every day of inaction is putting the health of millions of Australians at risk."
Among the healthiest brands in the report were A2 Diary, Nudie Foods and Sanitarium, with an average rating for four stars. However, the worst foods were Red Bull, Frucor, Mondelez (which includes brands such as Cadbury, BelVita, Philadelphia and Oreo), and Bundaberg Brewed Drinks, at 1.3 stars.
A spokesperson for Metcash, which supports more than 1400 independently owned IGA stores, told Starts at 60: "We decided not to use the health star rating system for our own brand products as we believe that system has significant flaws.
"Instead, we use the Recommended Daily Intake (RDI) system as we believe it provides consumers with more detailed and useful information on nutrition.
"More broadly, our Community Co range has a strong focus on healthy eating including ensuring products are responsibly sourced and do not include artificial colours, flavours or genetically modified ingredients.
"Further, it is important to note that local communities benefit from every sale of a community co product through donations to local programs and initiatives."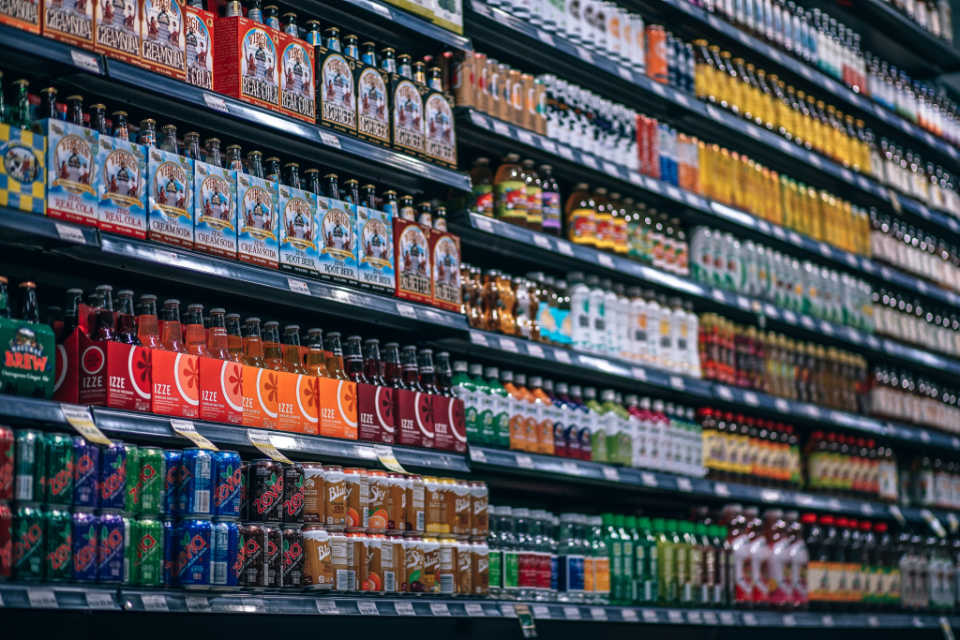 Australian Beverages Council's chief executive Geoff Parker, who represents Bundaberg, Frucor and Red Bull, says their members have pledged to cut sugar in drinks by 20 per cent by 2025.
He revealed: "This initiative complements the work of our member companies, many of which have invested in significant portfolio renovation programs such as new recipes, more reformulation and smaller pack sizes."
Woolworths has maintained its ranking as the healthiest supermarket between 2017 and 2018, while IGA's ranking slipped from second to fourth.
Can you still eat healthily on a budget?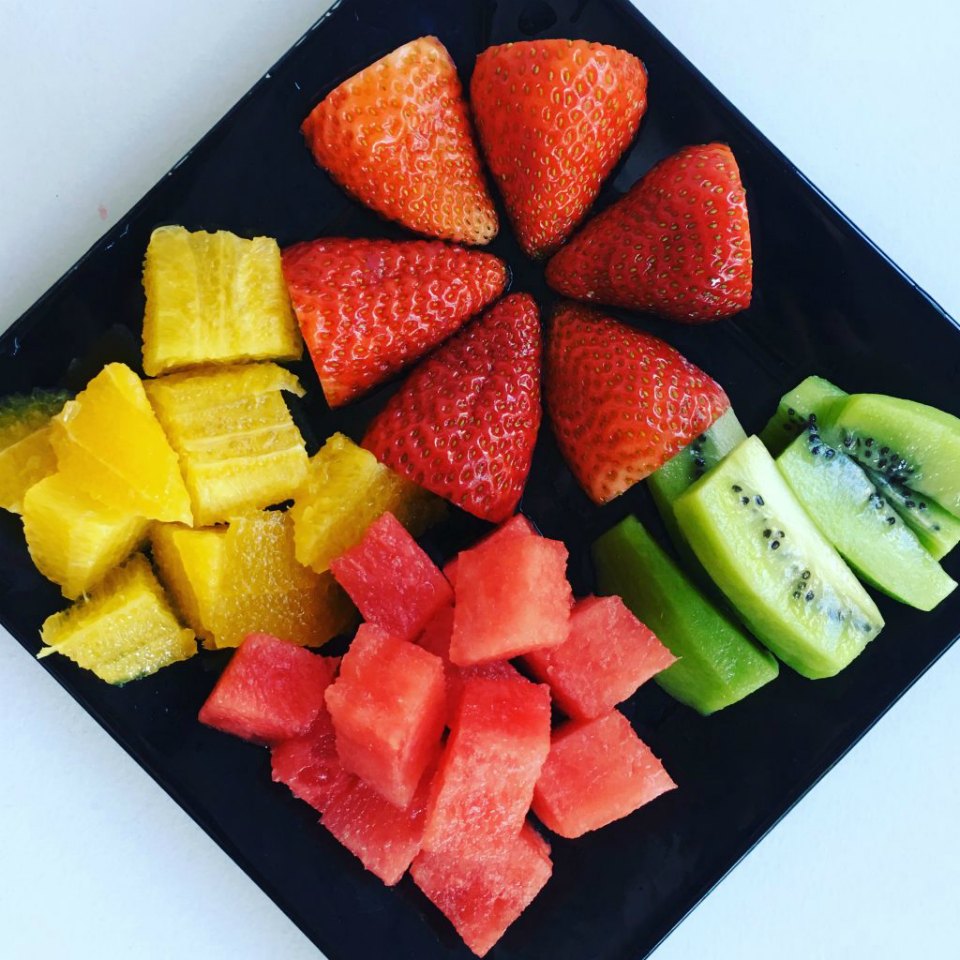 63 per cent of adults and 27 per cent of children aged five to 17 are overweight or obese in Australia, and these people are at higher risk of developing heart disease and type 2 diabetes.
However, this new report doesn't mean you should completely avoid cheap supermarkets, it is just highlighting that there are many processed own-brand foods on the shelves.
At The Healthy Mummy, we understand that mums want to feed their families healthy meals on a budget, and you can! You just need to know what to buy.
Processed, pre-packaged food will not help you lose weight like fresh fruit and vegetables. Here's what you need to know about eating healthily on a budget.
Healthy eating on a budget, it's not as hard as you might think
This mum credits The Healthy Mummy for making her a better, fitter & healthier mum
Learn how to eat healthily on a budget through the 28 Day Weight Loss Challenge today!

If you are wanting to lose weight and improve your energy – not to mention – help improve your overall health and well being – our 28 Day Weight Loss Challenge is an awesome program to check out.
Our 28 Day Weight Loss Challenge includes:
28 days of at home exercise routines (no gym needed) – with video instruction
Customisable and breastfeeding friendly meal plans (including 7 Day Cleanse)
Challenge combines Pilates exercises with interval and circuit training (HIIT)
Suitable for basic to advanced fitness levels
Home to thousands of EASY-TO-MAKE recipes!
To learn more about our 28 DAY WEIGHT LOSS CHALLENGE CLICK HERE or purchase our Smoothies.
Grab your copy of A Busy Mum's Guide to Weight Loss on a Budget as seen on Studio 10!
The Busy Mum's Guide to Losing Weight on a Budget book includes the BEST 120 BUDGET Healthy Mummy recipes (all under $2.50 a serve).
This must-have book will help you get healthy, shed the kilos and become a MASTER of the meal prep!
The recipes are easy, TASTY and family friendly – and MADE FOR BUSY MUMS!
PLUS, we have included a pull out weekly meal planner for your fridge to make the organisation that bit easier!
The Healthy Mummy is a movement in both Australia and the UK (and hopefully in the U.S, too as it is in the process of being launched this year), with women supporting one another on their journey to a happier and healthier lifestyle.