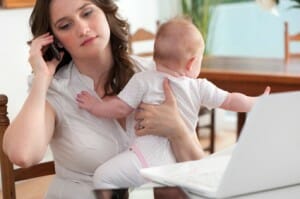 Sometimes we think we can do it all. I don't know who has put this into our minds, and I am thankful I have the choice from women before me to be able to choose what I want to do. But sometimes the choice is overwhelming and sometimes incredibly stressful.
I have quite a few things going on, a few balls to juggle, just like every mum.
I remember when I was pregnant with Isadora, over 3 years ago. I was a younger mum for my social group. And I remember thinking and saying, "Well yes, I will complete my Masters while I am on maternity leave over this year and also learn to speak Portuguese fluently!" (My husband is form Brazil) Well what kind of superwoman do I think I am!! Hahahah!! In hindsight I was a bit of a lunatic. But I did sign up for my Masters and my daughter has turned 3 and I am over half way but taking it slowly and my Portuguese is still not famously brilliant.
But why do we put this pressure on ourselves to be able to do it all.
For me there are a couple of categories that need to be covered in my life.
Kids
Family
Work
Study
Health food
Health exercise
Housework
Social life
Me time
Sleep!
For me my kids always come first along with family too. Then it is health food and health exercise. Then work and study, then the rest are kind of all intermingled. Me time is a little non-existent because Maya is still a babe.
But what I have realised is it cannot all exist together with everyone feeling loved and happy.
The equation does not balance. The stars do not align. There are only 24 hours in a day and I need at least 5 hours of sleep to function.
I had a few spack attacks the other day. I do place a lot of my personal identity on my work. Luckily for me it is a personal interest too, but I need to try and find some things which give me personal satisfaction that are not directly linked to work. That is where my surfing goal has come in. Yes it is health but it is personal for me and now I have done one session I need to keep going.
Anyway I have realised I have to let some things go and prioritise. For me, housework is really not my forte. I am trying to give it 2 x 20 minute hurried bursts each day. But I have had to negotiate with my husband. I actually was told by hubby the other day, "You really aren't a great housewife are you!!" Hahahaha WOOPS!!! Thankfully he helps A LOT! So I am lucky.
Study has had to take a back burner again this semester. I have a couple of days with Isadora in school, but Maya is still with me full time so I need as much time to focus on work and our family.
My social life revolves around the kids, exercise and coffee. I do weird things like work in the car while one sleeps, then do some exercise then have a coffee with friends or have chat while shopping for groceries. It has to connect and morph together for me to get it all done.
But I guess the real point here is to not stress when things go a little wonky. I have finally come to terms with the fact my 10 things cannot co-exist smoothly when you do it all by yourself. I have had to learn to put my hand up and say,
"Hello!! Someone, I need a little help."
And "Hello! No sorry I can't do that. Why? It is just too much."
What can you do? Chill. Dropped some balls, don't worry, re align, re think and re work it. The world won't fall apart if your family has cheese on toast on Sunday night, nor will your kids become addicted to TV if they watch 1 hour and 10 minutes. Of course these aren't everyday occurrences but once every now and then for sanity is totally cool.
What are your priorities? What are your can't do withouts?
Remember this week you get FREE postage and check out our new trainer!!!
Hope you are having a happy healthy day ; )
Mandy dos Santos (BSc. Food Science and Nutrition, Grad. Cert. Human Nutrition)
Don't forget to post me a question on Facebook about food or nutrition so you can read more about what you want to read!