This mum has praised the women within the Healthy Mummy Community for guiding her through her breastfeeding woes and EVEN helping her to produce breast milk.
How incredible is that?!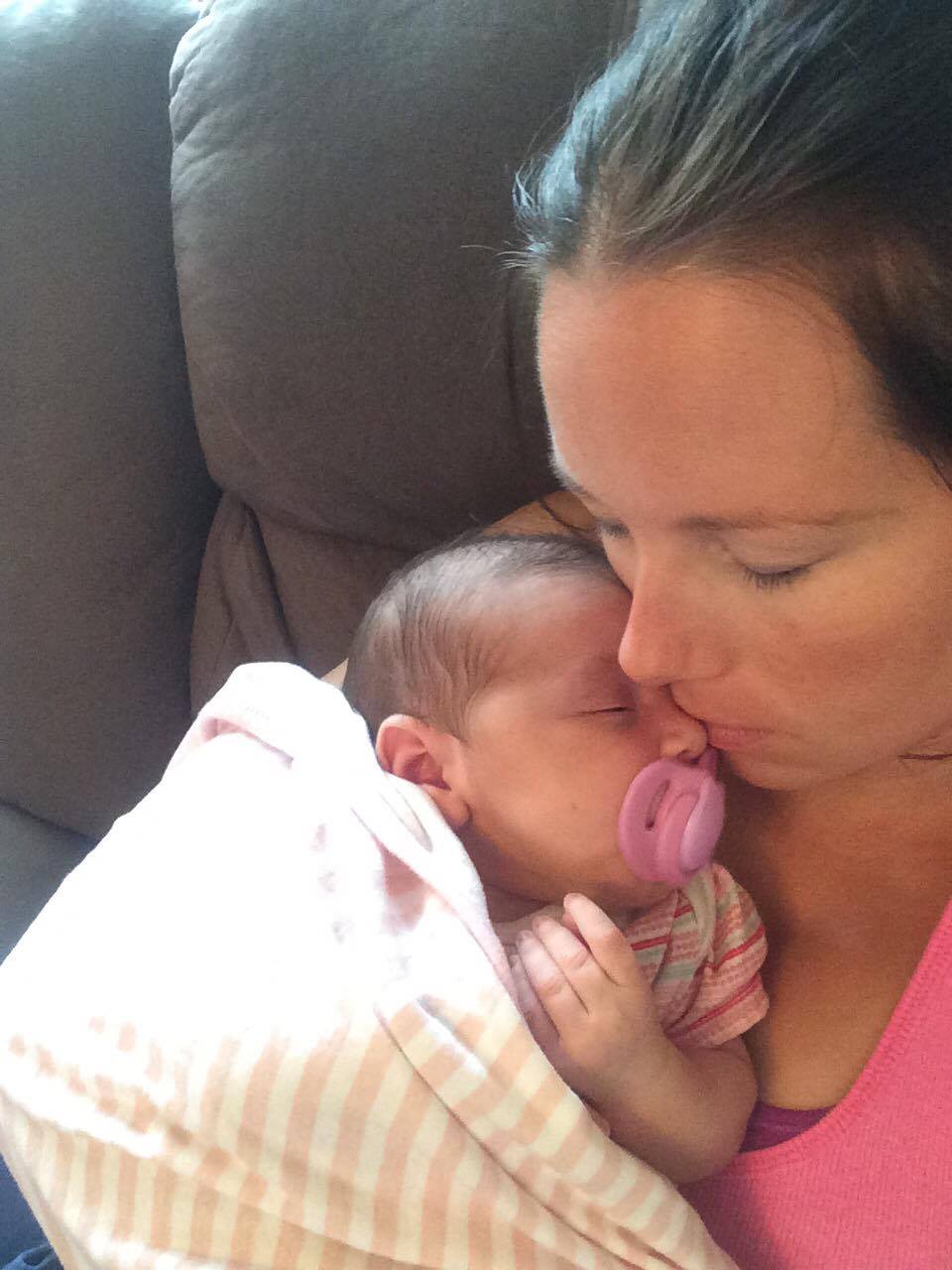 How mum support group helped this woman produce breast milk
Amanda Price says she made the decision to not breastfeed during her pregnancy, but then changed her mind once bub arrived.
"I made the decision through my pregnancy that I didn't want to breastfeed, the reason being because I had breast implants and didn't want to ruin them," she says.
"I took Dostinex to prevent my milk coming through. But five days after bringing my baby home I noticed baby was constipated, more 'cuddle dependant' and very windy."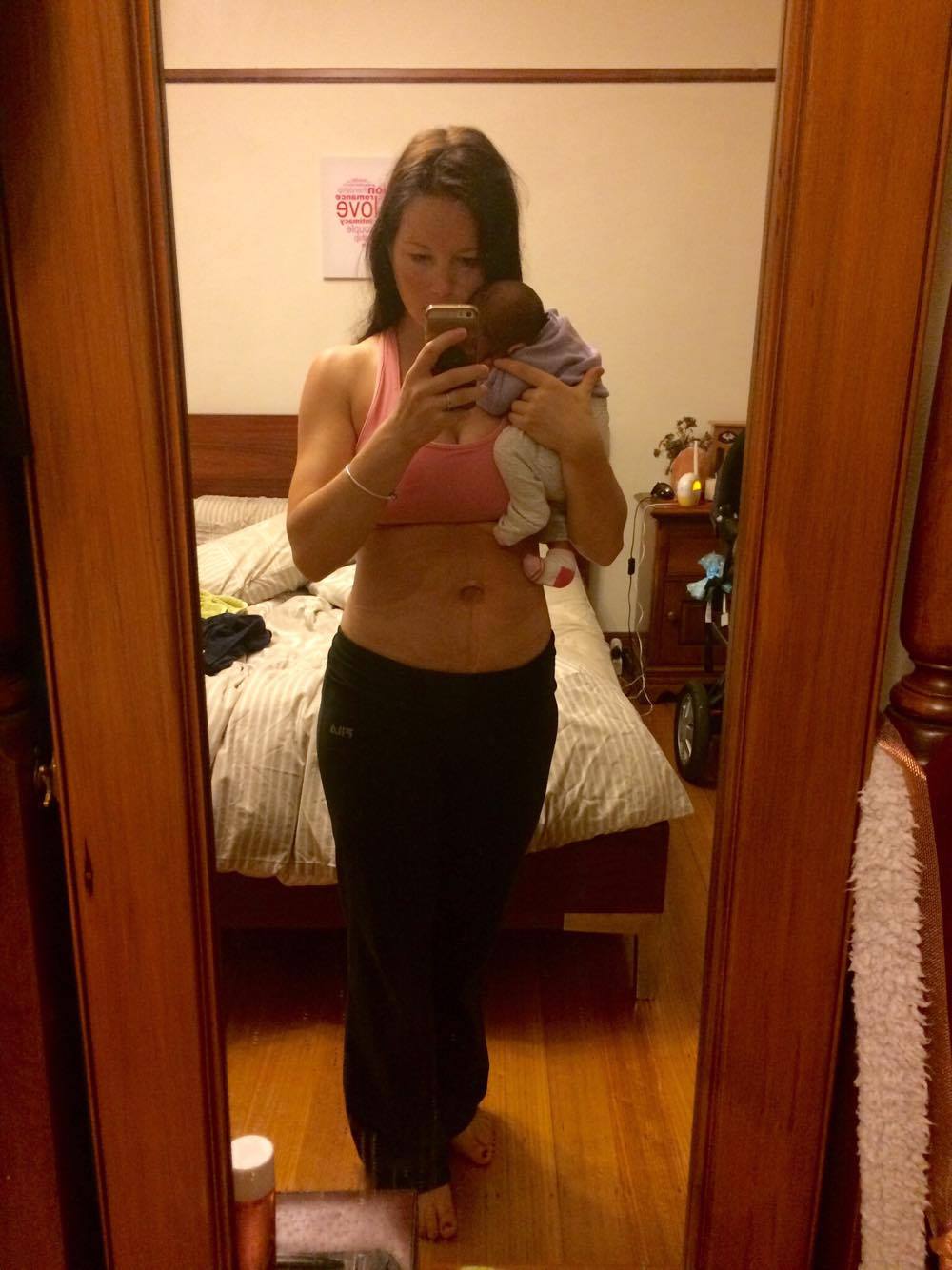 Amanda reveals that as a result, she soon had a change of heart when it came to breastfeeding her baby and wanting to prevent her milk from coming through.
"I began to feel 'mum guilt', based on my anxieties on her not getting enough nutrition and it didn't seem fair because of my own superficial reasons." she said.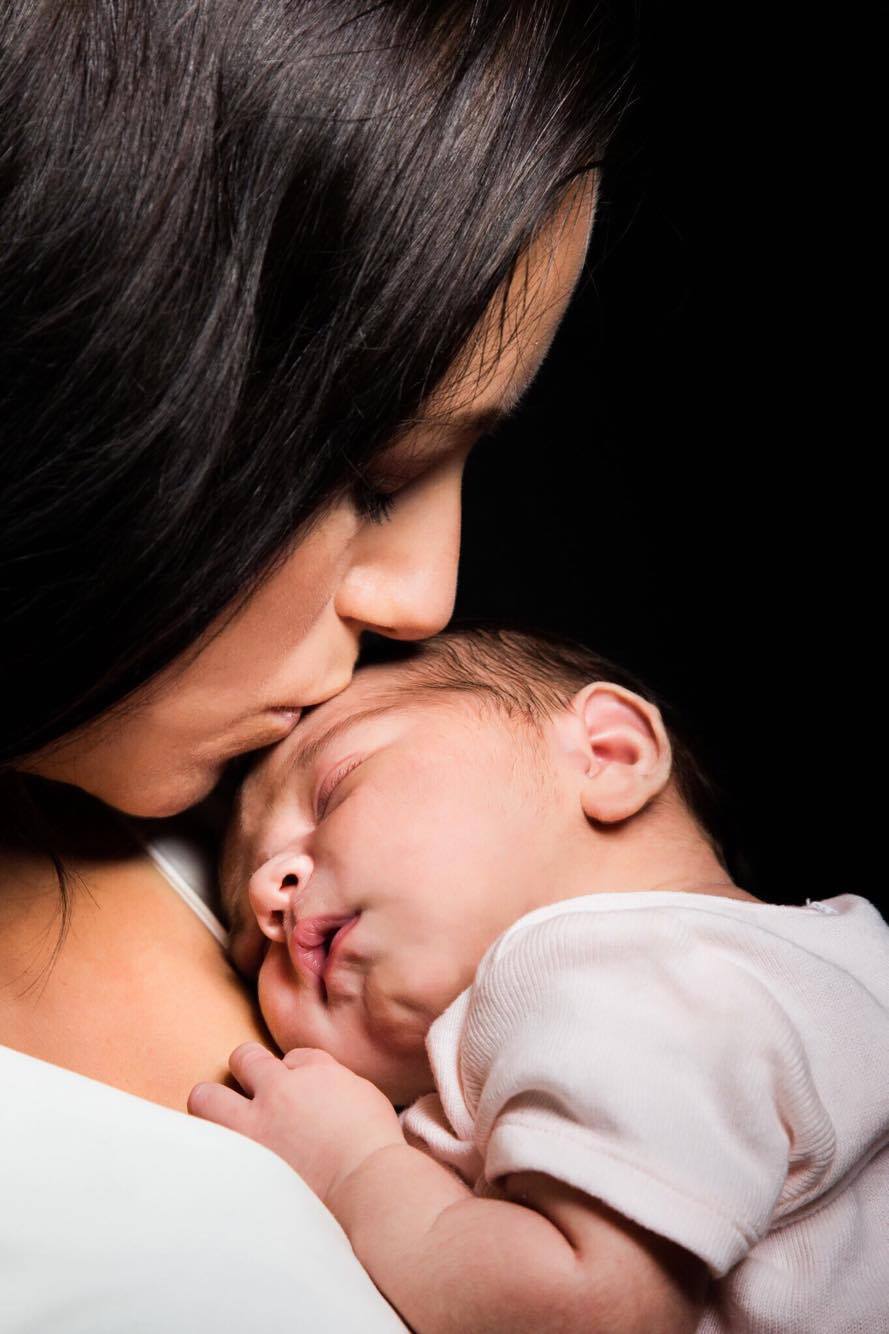 However, after five days of not having any breast stimulation, Amanda was worried she wouldn't be able to produce milk. That's when Amanda decided to reach out to The Healthy Mummy Support Groups for help and advice.
"I got some really good advice and just overall amazing support which helped me to relax so my breast milk could come through," she says.
"I had some girls private message me with some amazing words of support and that helped bring the milk in.
"I am still messaging some of the mums on The Healthy Mummy Support Groups and they don't hesitate to pass me onto lactation consultants for help."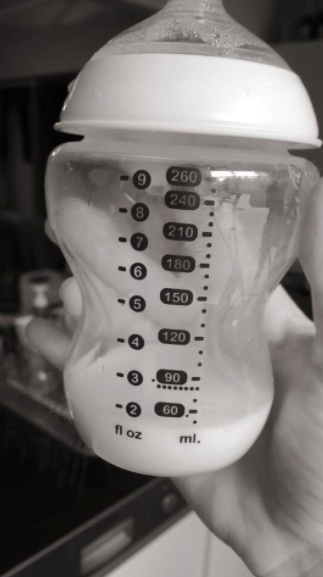 Amanda says her baby is two weeks old now, and she's managed to express around 50ml in a space of 20 minutes.
"This amount might not be a lot to some, but for me 50ml from nothing is successful, and a good start," she says.
"If it wasn't for the support on this group, I probably would have given up as the pain of expressing, time and frustration of a hungry baby would be too hard. I'm so glad I reached out for help."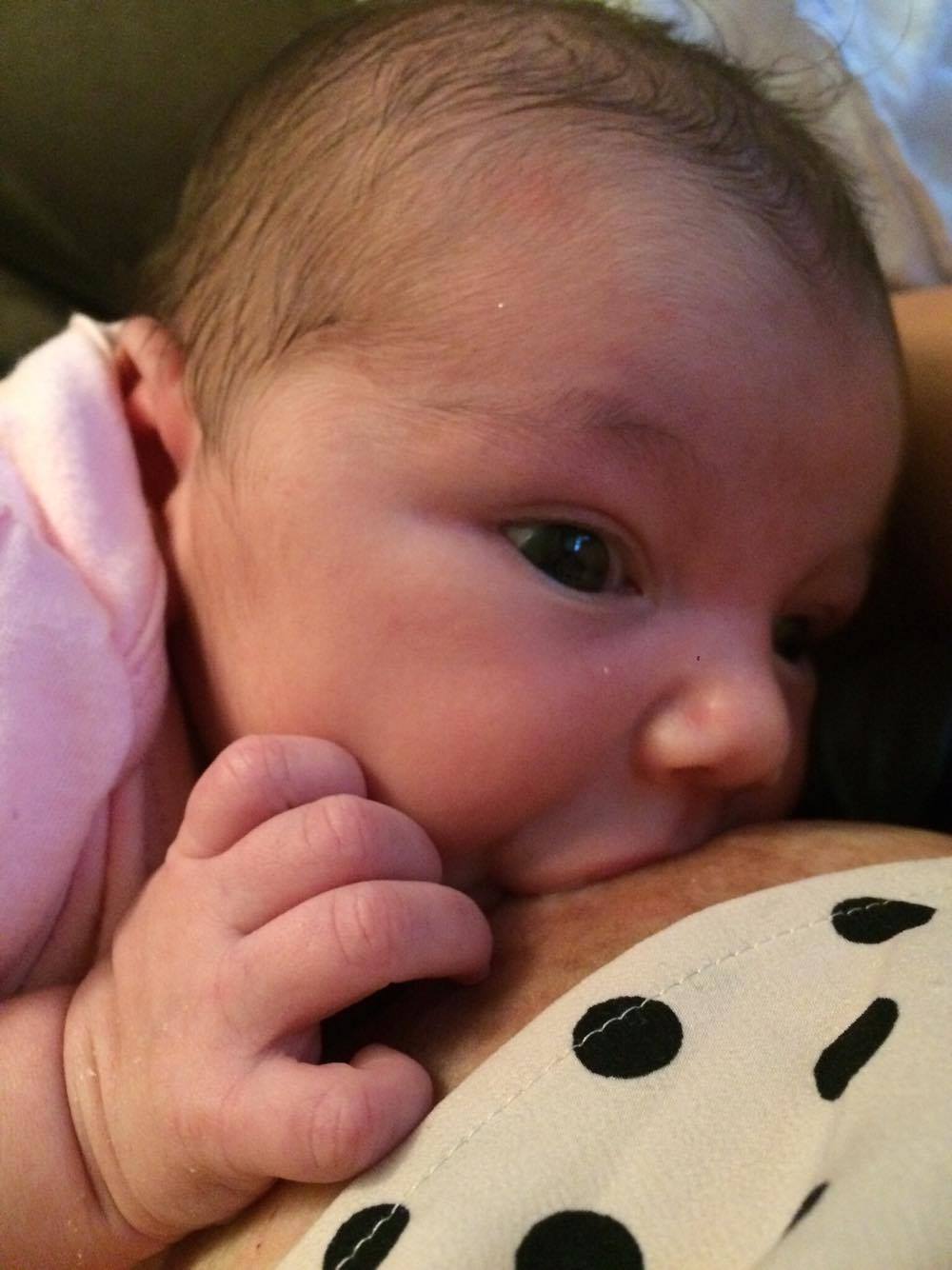 Well done for persevering Amanda! It's great to hear that the Support Groups are helping you through it all and sharing helpful information.
We'd also like to take this opportunity to thank the incredible women in our communities for helping Amanda and sharing your own personal experiences with her. Our communities are ALL ABOUT helping mums connect with one another to share advice, tips and tricks! Your support is beyond invaluable.
If you're facing any breastfeeding woes, questions or concerns, these articles may help: Breastfeeding Diet Plan, Tips and Advice, Things I'd Wished I Known About Breastfeeding, Frequently Asked Questions About Breastfeeding.
And always, be sure to chat with your healthcare professional or lactation consultant for professional advice. For more advice regarding lactation consultants and feeding be sure to check out the Australian Breastfeeding Association's website.
Please note: We'd also like to remind our community that no mum should feel guilty about how they feed their baby (that is, breast, formula, bottle or mixed). So long as your baby is receiving adequate nutrition, is well-fed and looked after, HOW you feed your baby should come down to what works best for you and baby. 
Join Our Healthy Mummy Community TODAY
When women support each other incredible things happen.
To connect with likeminded mums, be sure to check out our Healthy Mummy pages and support groups.
All our private groups are moderated every hour by our professional staff, to ensure a safe and non-judgemental environment.
To find out our more or to join one of these support groups, click here.
Did You Know The Healthy Mummy Smoothie Is Breastfeeding Friendly?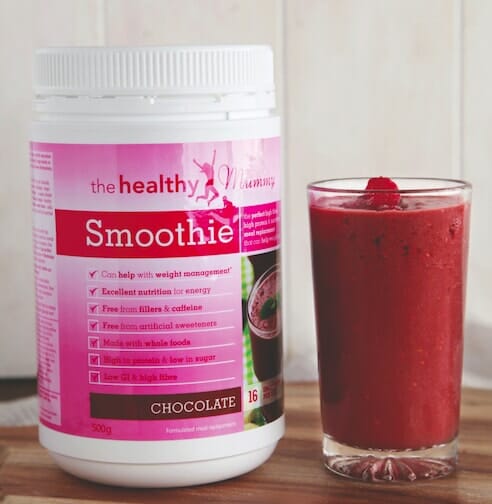 The Healthy Mummy smoothie has been created to help mums benefit from a wide range of nutrients which can also help support your healthy eating plan and exercise routine if you are trying to lose weight.
The Healthy Mummy Smoothie range has been formulated by leading nutritionists, dieticians and with the input from the Monash University.
It offers an excellent source of essential vitamins, minerals, nutrients and important antioxidants.  It is free from any weight loss accelerants, caffeine, contains no wheat ingredients, no fructose, is 96% sugar free and is dairy free. It is also a non Genetically Modified product and is breastfeeding friendly.