I had never had a problem with losing weight or using weight loss plans before becoming pregnant.
In the 1st three months of pregnancy I had put on a huge 15kg.. And in my 2nd pregnancy, it was the same story. I thought this was how i was meant to be after having children – a much bigger version of me…
Now 27.6kg down after using the Healthy Mummy plans and I have so much more energy and feel great, the weight loss plans are great and I am so glad I found them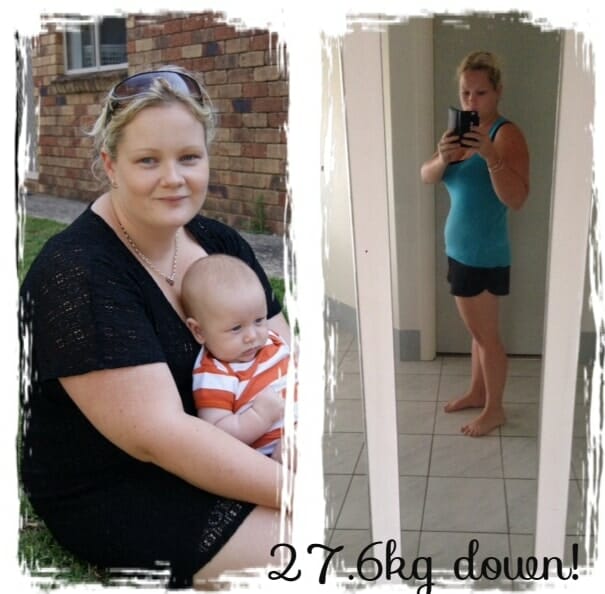 I love that the weight loss plans are fresh and healthy!! And so easy to follow with the support from the team online and with how fast your online order is delivered to your door!!
It has been a year of diet and exercise and going off track from time to time due to stress and gallstones but with the constant support on Facebook, emails and the lose baby weight bible… Along with the Healthy mummy smoothies and 28 day plan i have now in 12 months (since the day i started) lost 27.6 kg and feeling great!!
Happier and healthier!! Thank you xx
Tarryn Matthews
GET YOUR 10% DISCOUNT
If you are ready to lose weight then The Healthy Mummy plans offer a healthy and safe exercise and diet routine that are safe if you are breastfeeding and you can use code LOYALTY for a 10% DISCOUNT at the checkout