So far, I am proud to say that I have lost 21kgs in 5 months using the The Healthy Mummy 28 Day Diet and Exercise Plans and Healthy Mummy Smoothies.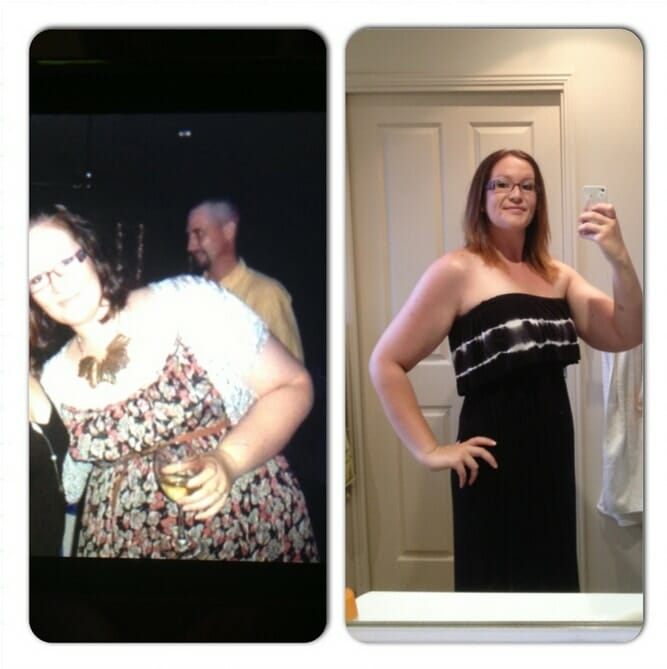 I have always been overweight and I put on 30kgs throughout my 3 pregnancies which caused my scoliosis to worsen and I knew I had to do something immediately to lose weight but I had zero motivation, no energy and lack of knowledge until I came across The Healthy Mummy and I haven't turned back.
I found the weight loss plans really easy to follow even in the beginning; I broke my workouts down to 15mins 3 times a day which is explained in the 28 Day Diet and Exercise Plan with lots of information on how to do certain exercises properly.
I also find the Calorie Bible my savior! It is always in my bag so it follows me everywhere! It had amazing tips for when you're out and about plus great recipes and information o
n different foods.
The healthy mummy smoothies are amazing the first week I tried the smoothies I lost 2.3kgs, I love creating with them and they certainly make me feel more energised for the day and keeps me full! Plus I have to fight my children off when I make the chocolate smoothie which is HEAVENLY and kicks the chocolate craving!!!
GET YOUR 10% DISCOUNT
If you are ready to lose weight then The Healthy Mummy plans offer a healthy and safe exercise and diet plans that are safe if you are breastfeeding and you can use code LOYALTY for a 10% DISCOUNT at the checkout.
Plus we have Cookbooks, Calorie Bibles, Exercise DVD's, Meal Replacement Smoothies and Our 28 Day Plan in our shop.