Ten Hot Healthy & Nutritious Snacks
Snacking during winter can be a little tricky sometimes as we feel like something warm and hearty. When you are trying to lose weight, the hearty snacks also need to be lower in calories.
Here are 10 snacks which are warming, nourishing and great for a healthy eating plan or weight loss plan. We have also added the calorie intake to make it easier to combine with your current diet plan.

10 hearty and healthy snacks that are perfect for winter
1. Baked beans
Baked beans are high in fibre and a source of protein which will both help with the sensation of fullness. A 100gram tin will be around 77 calories. Choose the salt reduced variety to aid in reducing water retention.
2. Hot minestrone soup
Half a cup of homemade minestrone soup will set you back around 80 calories. It will be full of warmth, nourishment and fibre, not to mention of the delicious vitamins and minerals which will help ward of the cold and flu too.
3. Almond spiced hot chocolate
Keep some almond milk in the cupboard for when you need a flavoursome warm up at night time. Add a little cocoa powder, some cinnamon and a teaspoon of honey for a decadent and flavourful treat. Keep it to a cup of warm chocolate and you are sitting at around 120 calories.
4. Hot tamari almonds
Mix 4 cup of almonds with a tablespoon of tamari sauce and roast them off in the oven for around 20 minutes for a yummy , moreish treat. 220 calories per serve.
5. Popcorn with cayenne pepper
One of the lowest in fat ways to pop popcorn is by placing ¼ cup of kernels in a brown lunchbag, folding it over and heating it in the microwave for 1minute on high. Sprinkle in a little salt and some cayenne pepper for an adult version of this savoury snack. 120 calories per serve.
6. Stewed pears with almond crumble
You can stew a diced fresh pear in a cup of water on the stove or use some ½ of diced pears from a can (natural juices only). Sprinkle a tablespoon of LSA and a tablespoon of oats on top and heat under the griller for a few minutes for a mini crumble. 140 calories per serve
7. Miso Soup
One of the easiest and yummiest warm snacks on the go. You can easily keep this in your top drawer at work for afternoon nibbles. 40 calories.
8. Seedy egg<
A warm boiled egg peeled and then rolled in around a tablespoon of sesame seeds and sprinkled in salt is a great snack to have on hand. You could even prep them and leave them cold and heat them up when you need a protein hit. 140 calories per egg.
9. Roasted carrots with garlic salt
Instead of potato chips, try some baby carrots roasted with a little oil spray, a teaspoon of honey and a pinch of salt. Roast around 8 baby carrots in an oven for around 30 minutes you have a nutritious snack which will feel a wee decadent, you won't want to share. Around 80 calories per serve.
10. Sweet potato mash with rice crackers
Roast off ½ a sweet potato with a little oil spray. Mash it roughly with a tablespoon of parmesan cheese and a wee splash of milk for a warm dip. Eat with about 10 rice crackers. You could also make this in advance and heat it up when you feel like a warm snack. 150 calories per serve.
For MORE treats join our 28 Day Weight Loss Challenge
Want access to over 3,000 recipes (especially chocolate-y sweet treats)? Then join our 28 Day Weight Loss Challenge.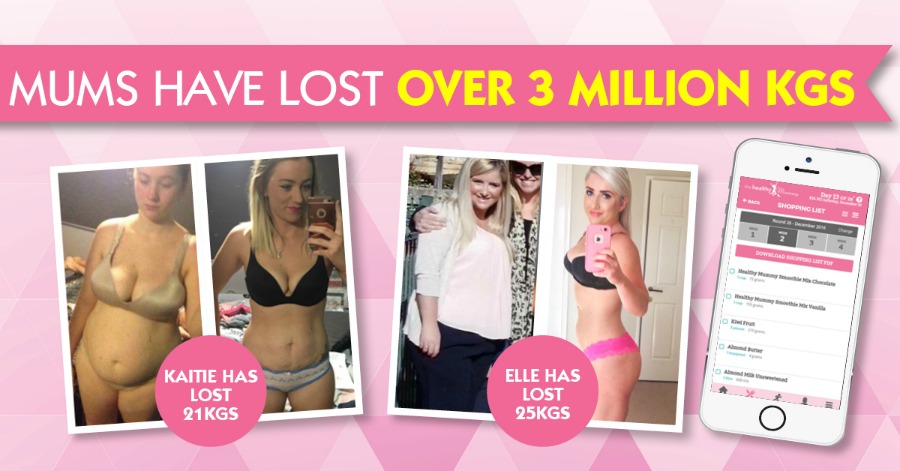 Our Challenge entails:
Customisable meal plans & personalised shopping list
Realistic menus – no food groups cut out
Budget & family-friendly recipes – option to increase number of serves for each meal
28 days of time-efficient routines (no gym needed) – with videos
Fortnightly fitness tests to measure your progress