Tender Moment Orangutan Kisses Baby Bump Reduces Mum To Tears
Pregnancy tends to make us a little more emotional than usual, so we can totally understand why this mum-to-be broke down in tears after an unexpected sweet moment with an orangutan. As Morgain Cole Abbott showed the ape her pregnant belly, the beautiful creature did something that will melt your heart.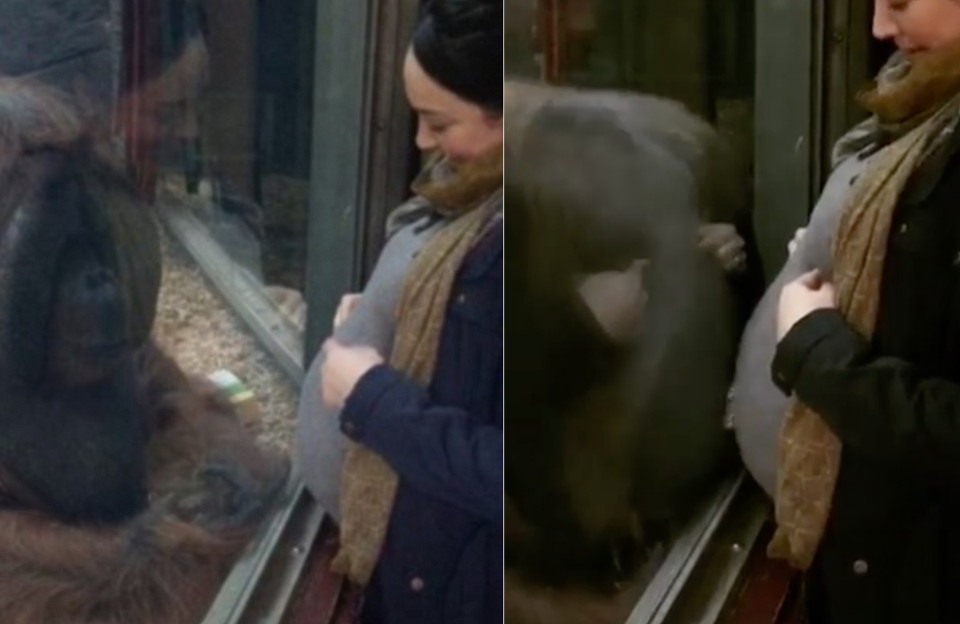 Orangutans are already thought to be one of the most intelligent primates, but it appears they may also be the most kindhearted. An almost 50-year-old orangutan called Rajang has taken a liking to baby bumps – once again giving his unusual blessing to an expectant zoo visitor.
Tender moment sealed with a kiss
Rajang lives at Colchester Zoo and according to his keepers loves belly buttons, scars and baby bumps. 'His inquisitive way means he loves to interact with visitors particularly those who might be expecting!' the UK zoo explained previously on Facebook.
Morgain, who is pregnant with her second child, thought she would see if Rajang was interested in her baby belly – and what happened next moved her to tears. Watch the video below:
The beautiful creature tries to kiss Morgain's belly through the glass – how incredible! The moment brings tears to the expectant mum's eyes, saying it's "such an amazing moment".
She says, "It was amazing. He kept looking me right in the eye and then gesturing and pointing at my bump. Made me really emotional. Just an incredible creature."
Rajang is quite the ladies' man!
It's not the first time that Rajang has given us all the feels – we've previously featured this handsome fellow kissing the baby bump of Kayley Bettany who was 37 weeks pregnant when she visited the zoo.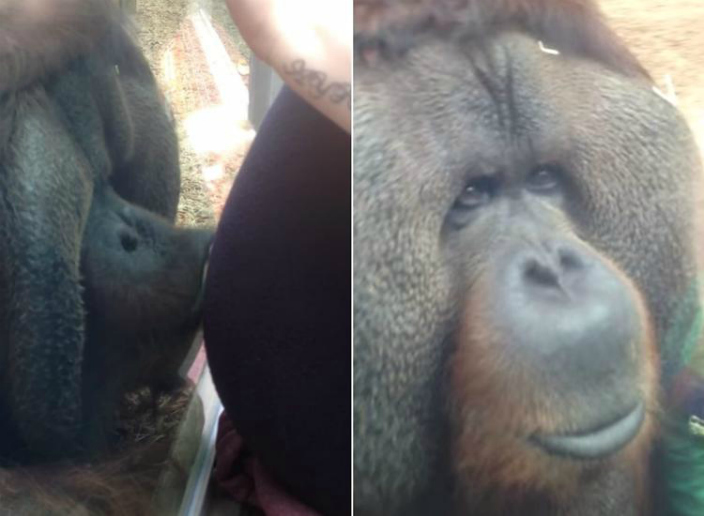 Morgain says she plans to bring her baby back to the zoo to meet Rajang in the future.
At The Healthy Mummy we love baby bumps too! That's why we created our incredible Pregnancy Smoothie and the Healthy Pregnancy Eating & Exercise Plan – here's where you can get your FREE sample.