The 8 best jogging prams on the market
Trying to do a squat with a small monkey on your back is not only hard but also kind of annoying right? Exercising alone when you have a little one hanging off you is no easy feat.
Getting outdoors will not only be a nice change for your kids, it will benefit you as well! However, waiting for your little one as they walk at a snails pace isn't so relaxing. Enter: The jogging pram.
Here are the 8 best jogging prams out there according to Mums Grapevine. A jogging pram is worth the investment, so strap in and get going!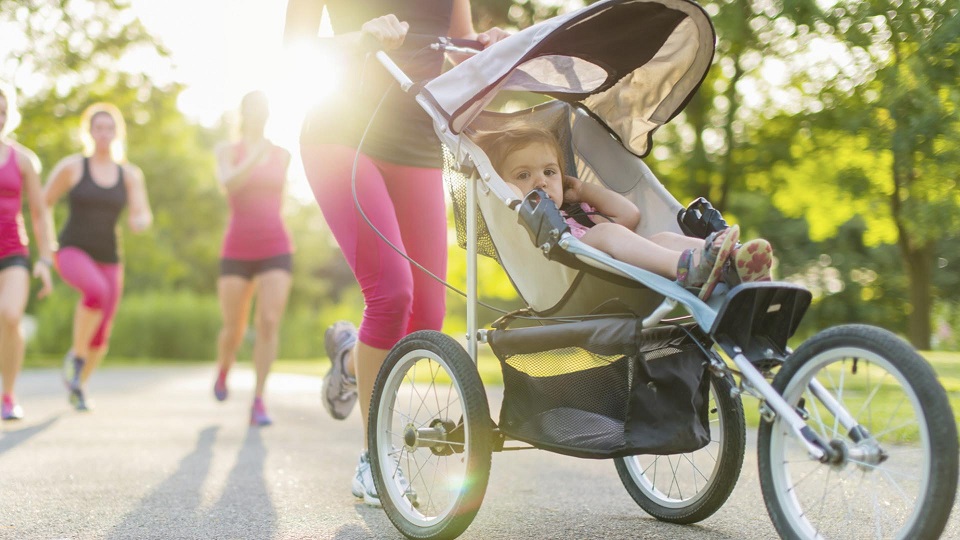 Top 8 jogging prams
Before buying, make sure you've ticked the list of what your pram should include. Here is what you should look for!
1. The Bugaboo Runner
If you already have a Bugaboo pram this is great for you as, the Runner can be an accessory to your existing pram! With quick access handle break you and your Bub are in safe hands here.
2. The uber slick Thule Glide 2
Live in a busy area? This pram has swivel front wheels that allow you to manoeuvre your way through heavy traffic while you pound the pavement.
3. Phil & Teds sub 4
If you like to go fast! This pram is engineered for speed and uncompromised performance. With one-handed control you can go even faster using your other hand for speed!
4. The Baby Jogger Summit x3
If you like to go off the beaten track, this is the pram for you. With remote wheel locking on the handlebar you can switch the prams wheels to swivel mode with the flick of a switch!
5. The Mountain Buggy Terrain jogger
For the sporty mum, this pram has all the gadgets like adjustable handlebars, shock absorbing suspension and multi-mode front wheel.
6. The bumbleride Speed
If you're new to stroller running, this is the pram for you as it is designed to go at your own pace.
7. The BOB Ironman Stroller
So smooth, you'll feel like you're not even running with a stroller. Lightweight alloy wheels with pneumatic tyres and tubes plus state-of-art suspension system. WOW.
8. The BOB Revolution PRO
The most versatile of the bunch this pram is for EVERYONE. Weather you're training to be Cathy Freeman or want to stroll through the park, the latest innovative features make this pram a great training buddy.
Combine your exercise with healthy eating
Our 28 Day Weight Loss Challenge combines healthy meal plans with exercises you can do at home through our app.
With the intention to reach your weight loss goals, the Challenge is centred around a balanced and healthy approach to living a healthy lifestyle.