These incredible images capture the moment a dad delivered his baby son in a hospital car park. They also happen to be the first birth this photographer has ever captured – talk about a grand entrance!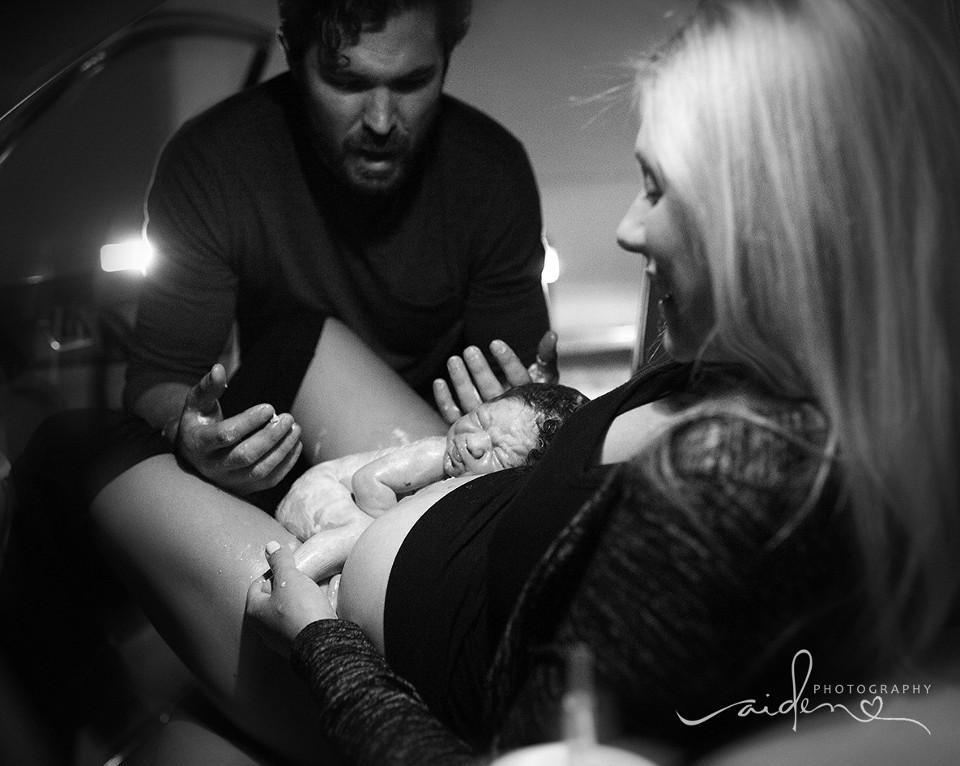 We're in love with the pure emotion in each of these beautiful photos, and the story that goes along with them.
'I just started shooting away'
Last week, Stephanie Knowles was waiting to photograph her first birth. An experienced photographer with her own business, Jaiden Photography, this would be her first foray into capturing a labour and baby entering the world. Little did she know just how eventful it would be!