These incredible images capture the moment a dad delivered his baby son in a hospital car park. They also happen to be the first birth this photographer has ever captured – talk about a grand entrance!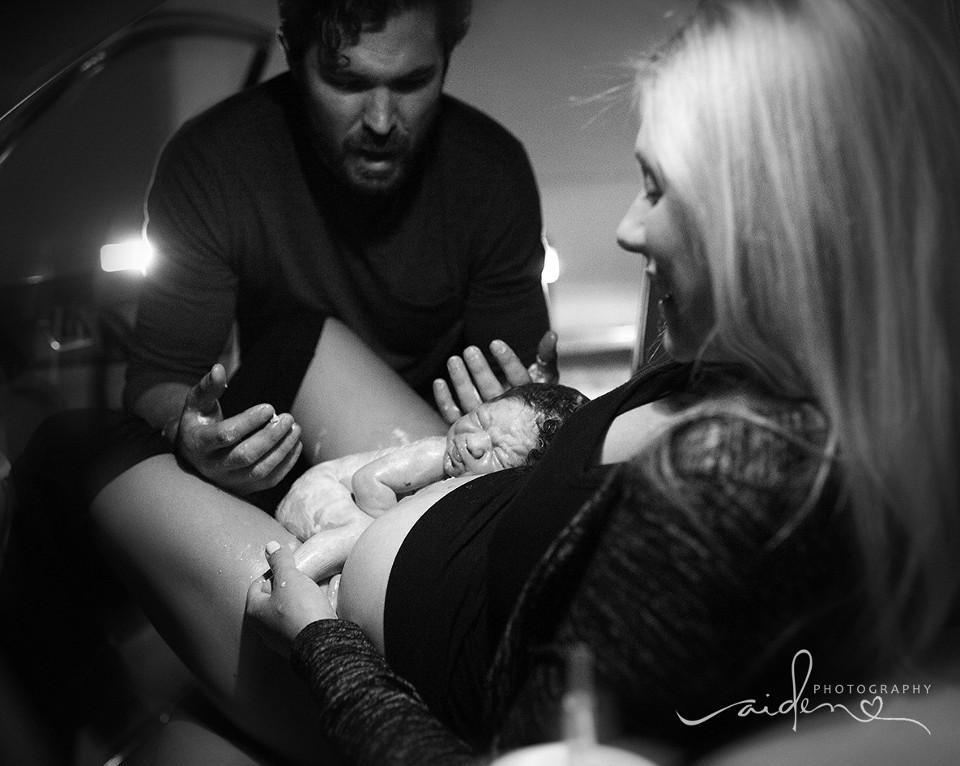 We're in love with the pure emotion in each of these beautiful photos, and the story that goes along with them.
'I just started shooting away'
Last week, Stephanie Knowles was waiting to photograph her first birth. An experienced photographer with her own business, Jaiden Photography, this would be her first foray into capturing a labour and baby entering the world. Little did she know just how eventful it would be!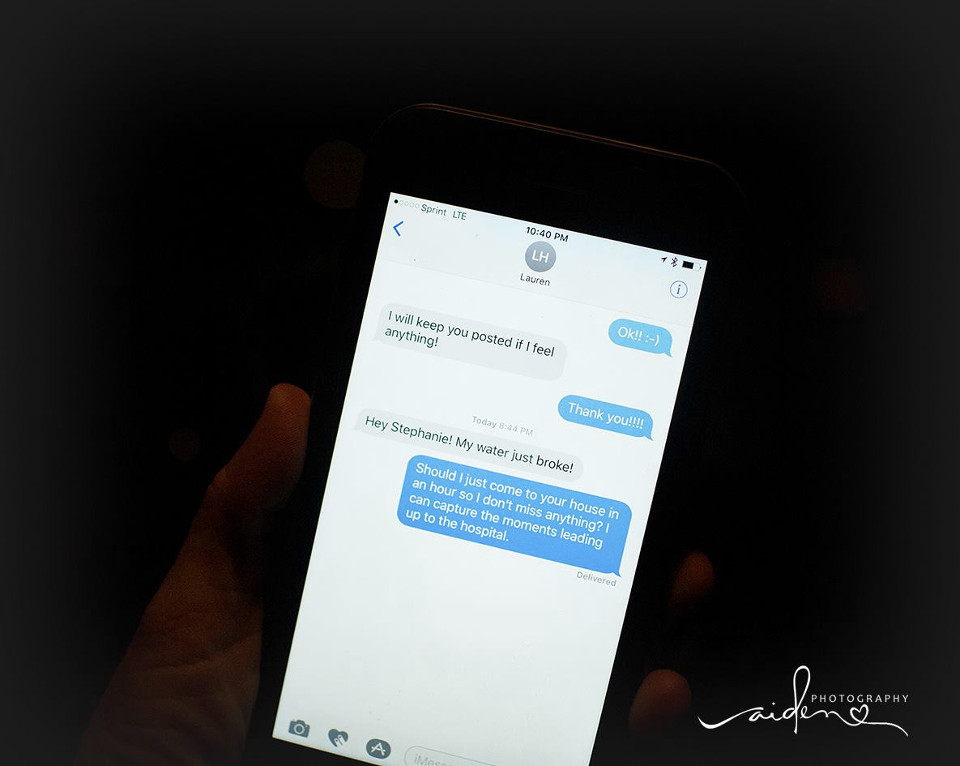 She received a text from mum-to-be Lauren Strunk, saying that her waters had broken – and Stephanie made the decision to head over to the house. It turned out to be a very good decision.
Stephanie followed Lauren and her husband Noah to the hospital in her car, but she soon realised that things were heating up.
"He started going faster and I knew something was going wrong," she told ABC News.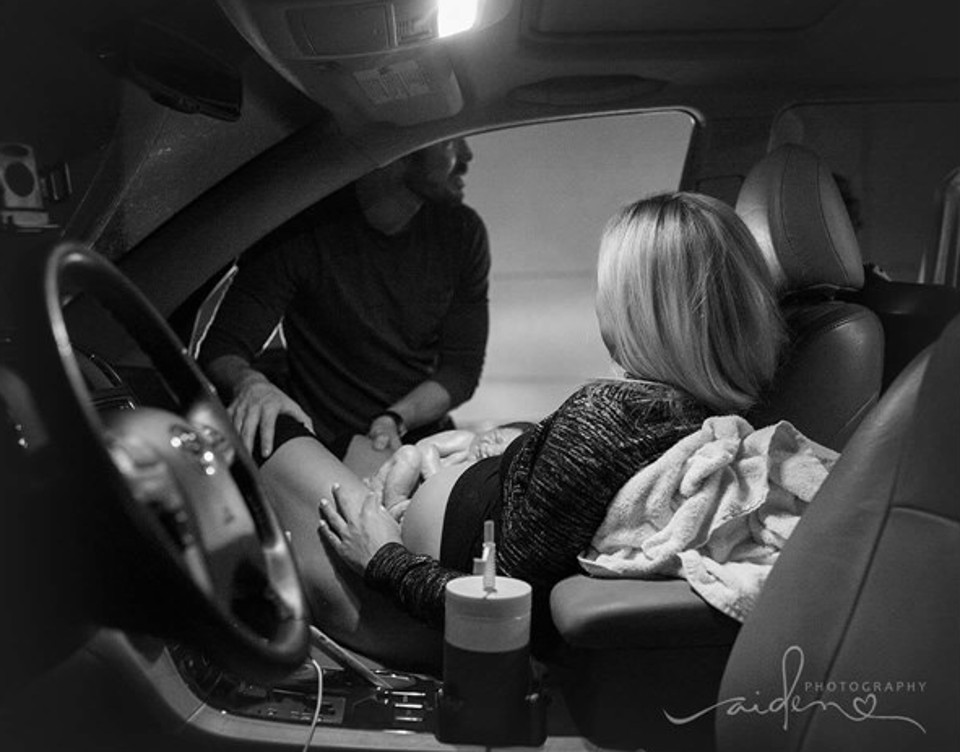 And once they arrived at the hospital's emergency car park, it soon became apparent there was no time to waste.
"I contemplated setting down my camera to help or to start shooting, but I decided to stand back and let it all happen — like I always planned on doing — and started shooting away," Stephanie told Goodhousekeeping.
'I am still in awe'
She watched in awe as Noah delivered his son, capturing some of the most stunning birth images from the rear of the car. In an emotion Facebook post she said, "An AMAZING mother and INCREDIBLE father delivered their precious baby in the front seat of their car!
"I am still in awe of their strength, their sweet baby could not wait another minute to come into this world and his father delivered him within minutes of putting his car in park. No words can describe how amazing it was to watch this miracle, more to come as I was able to capture it all! Birth photographer's dream, what a wild night it was. So in love with this family!"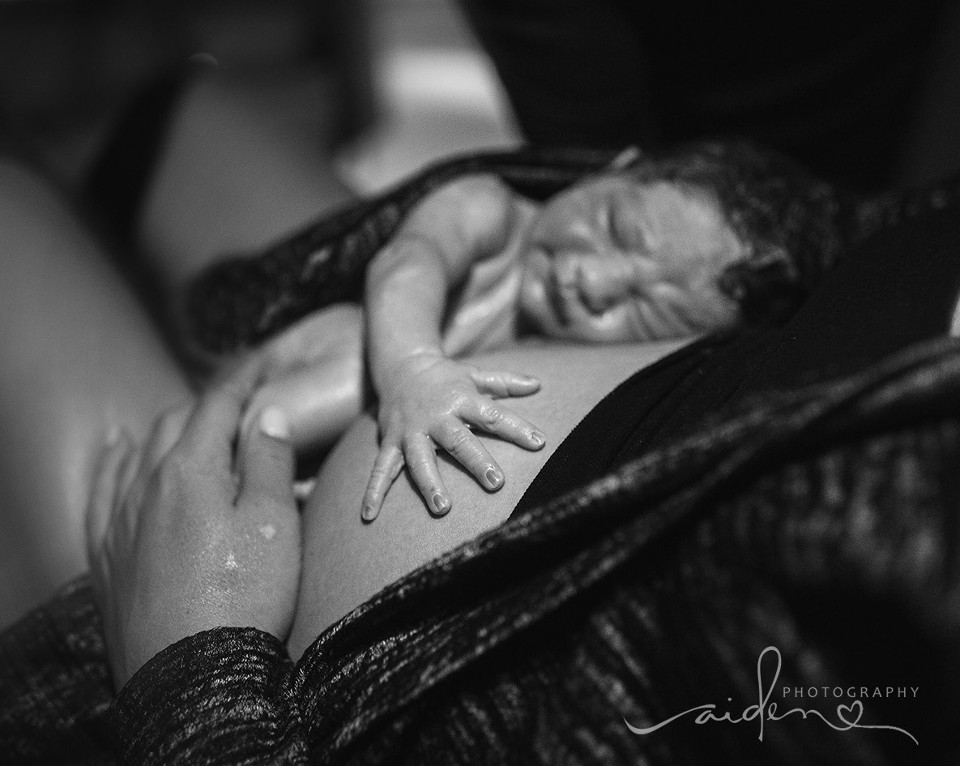 As she continued to take photos after the quick birth, Stephanie describes the whole scene as one of serenity.
"Such a powerful image to me, the baby was so CALM laying next to the mother, so content. In the wildness of all that happened this was such a quiet moment in the car, so peaceful. I will say it over and over, what an amazing couple and incredibly strong mama!"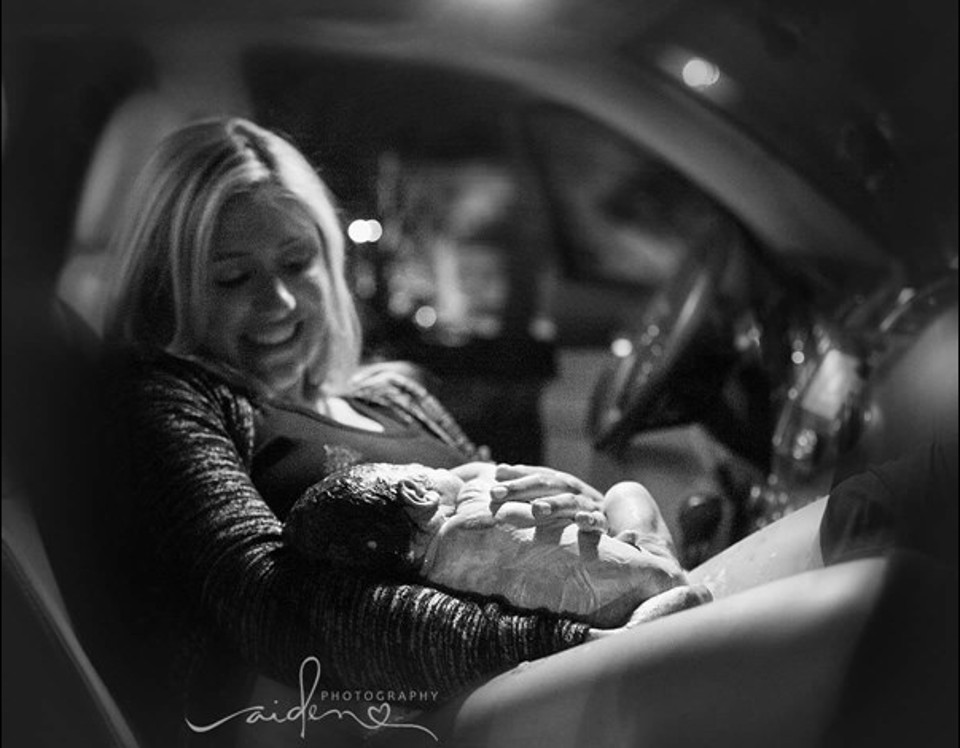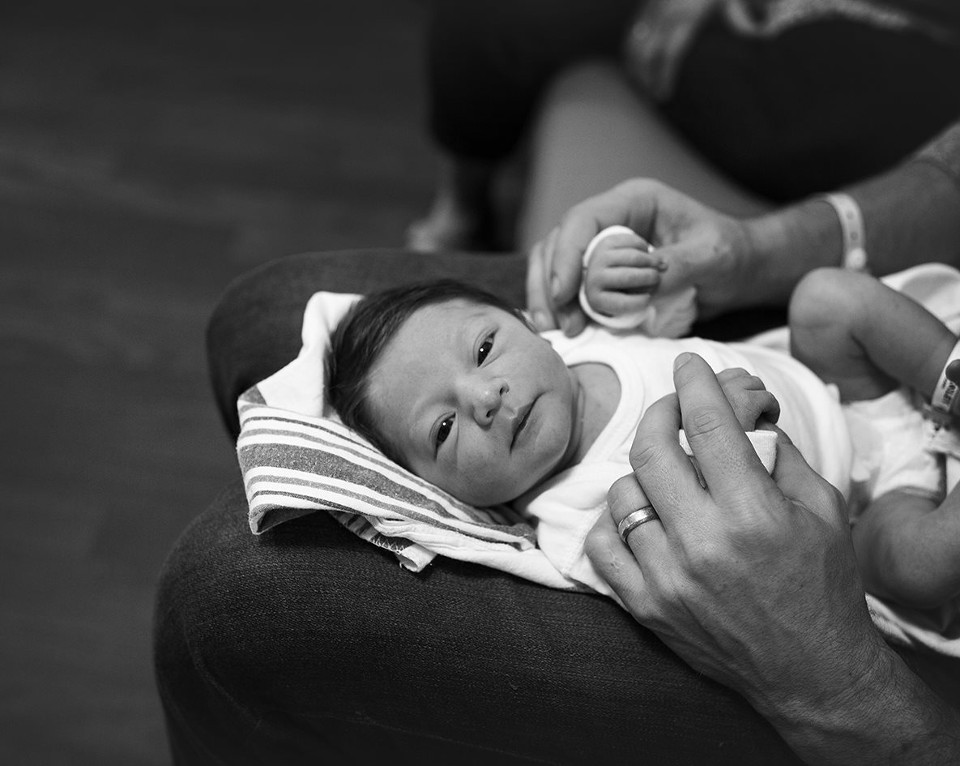 If you want to see more show-stopping birth photos – here are the best from the past year.