The Crocheted Creature Providing Comfort For Premature Babies
The bond between animals and humans is nothing new. But recent research from Denmark has confirmed that there is one particular animal that has been proven to calm babies – the octopus.
A hospital in the UK has taken this research and swam with it with their latest tool for helping premature infants  – a stuffed octopus. Come and see just how this unusual crocheted ocean creature is helping teeny babies who need it most.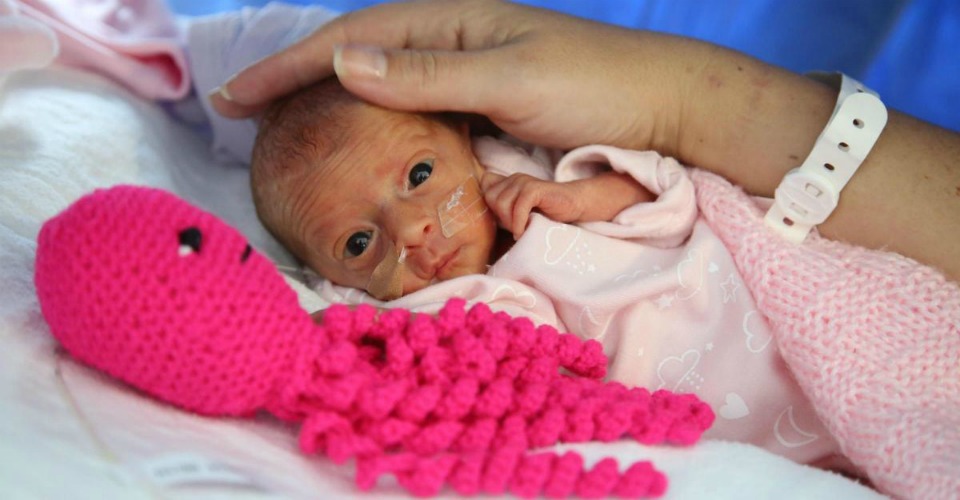 In Australia, approximately one in 12 babies are born prematurely (before 37 weeks gestation). While most of these infants grow up to be healthy children, they do require a little bit of extra medical assistance for the first days, weeks and even months of their lives.
Poole Hospital in the UK has devised a system to provide comfort to these little ones that not only mimics the womb but also helps to soothe. And it all starts with a needle and yarn.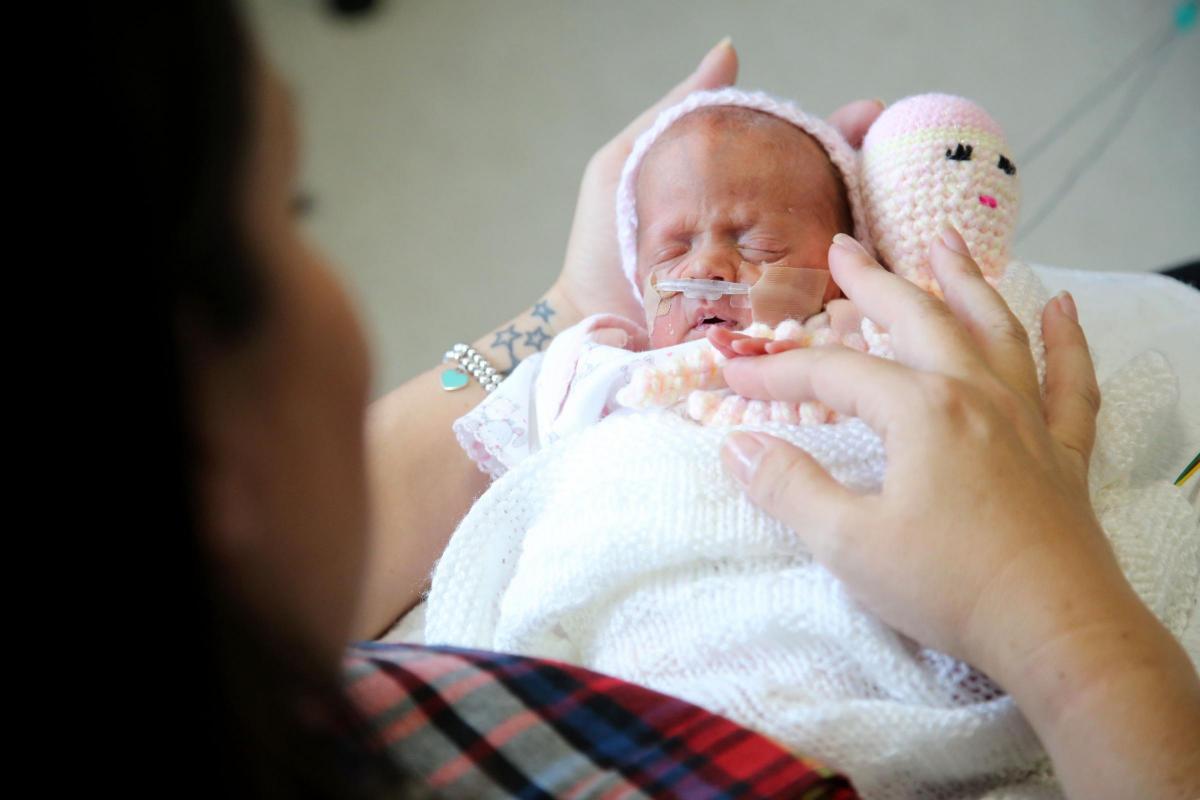 Helping premature babies, one tentacle at a time
While it may sound a little fishy, research has proven that octopi can calm babies.
How?
Tentacles of a stuffed octopus are said to remind babies of the umbilical cord and being in their mother's womb, making them feel safe. Specialists said snuggling the tentacles even led to better breathing, more regular heartbeats and higher levels of oxygen in their blood.
Poole Hospital is one of the first hospitals putting this theory to the test by offering crocheted octopi to premature babies in their neonatal unit.
Daniel Lockyer, neonatal services matron at Poole Hospital, said, "When we heard about the difference a cuddly octopus can make to our tiny babies we were impressed and, after research, eager to introduce them to our little patients."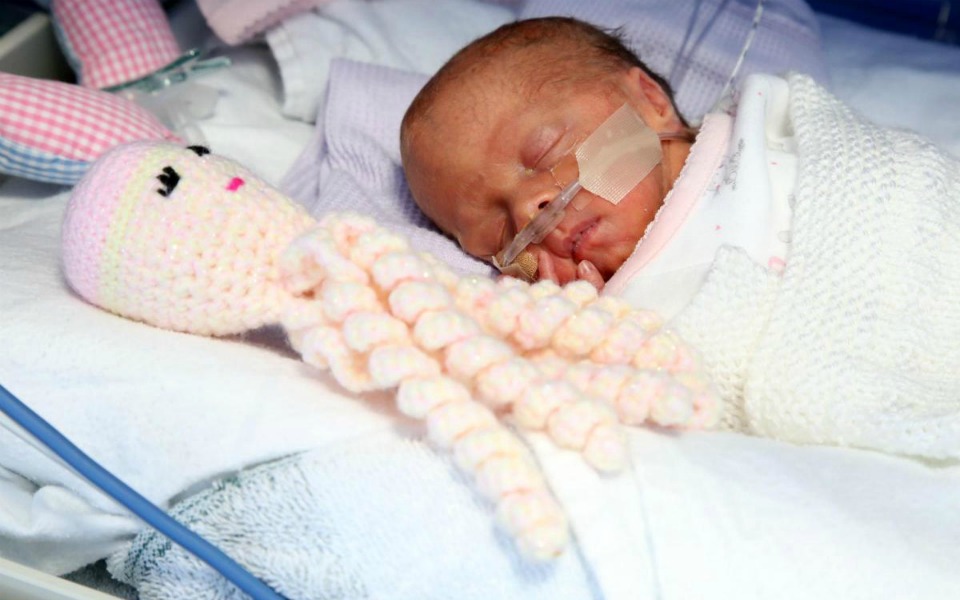 Putting the tentacles to the test
Jasmine and Amber Smith-Leach (pictured in the two images above) are two of the premature babies who are now benefiting from this unique program. According to the girls' mum, Kat Smith, her daughters absolutely love them.
"When they are asleep they hold onto the tentacles tightly. It's incredible that something so simple can comfort a baby and help them feel better," Kat said.
The hospital hopes to receive enough donated crocheted octopi to provide every premature baby in their neonatal unit with one to take home. While Australian hospitals have yet to adopt the crocheted octopus idea, it's one we would definitely be on board with!