A Day in the Life of a Healthy Mummy Fitness Trainer
We love hearing from our Healthy Mummy Fitness trainers. We've asked Rhea about her life and how it's changed since becoming involved with Healthy Mummy Fitness.
If you're thinking about a career change with more flexibility, and more time at home, read how Rhea made the shift!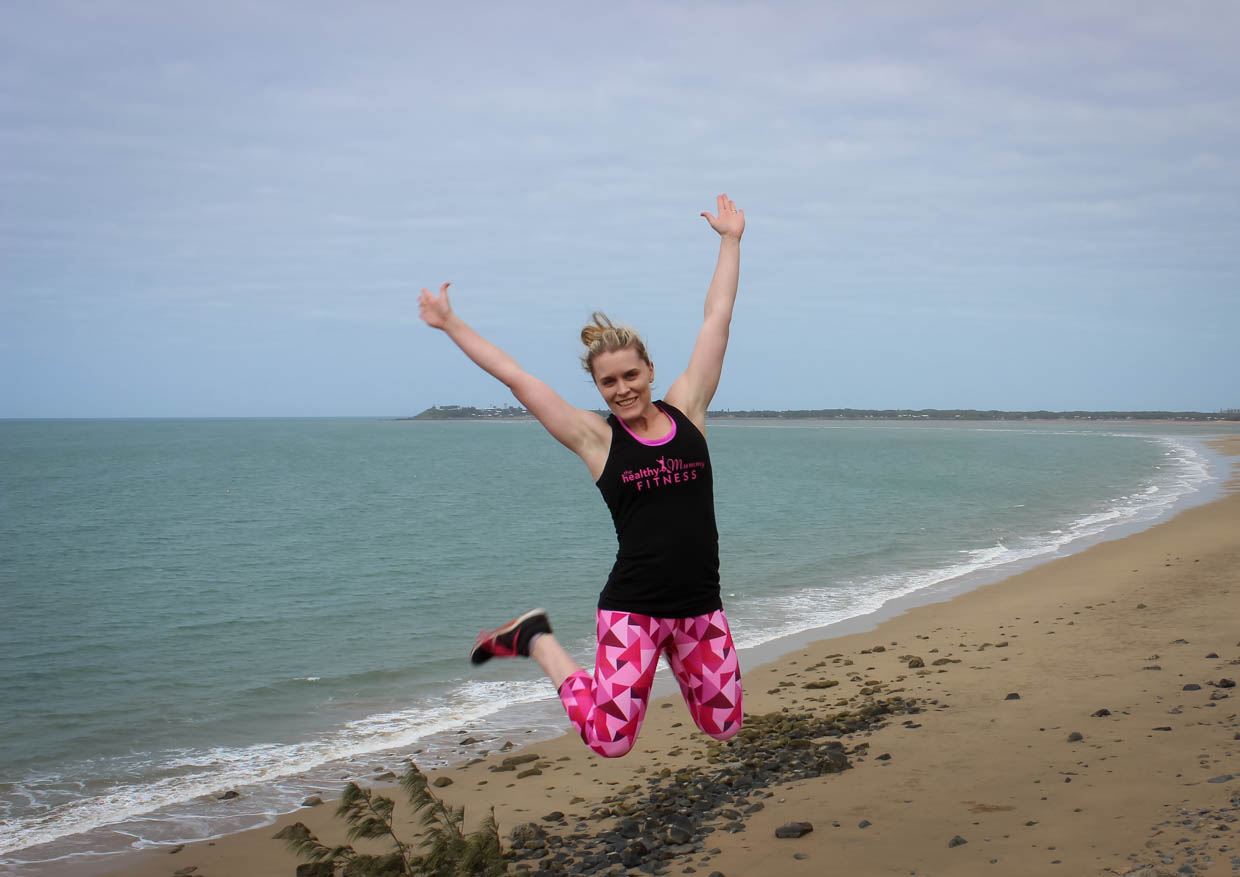 A Day in the Life of  A Healthy Mummy Fitness Trainer
Rhea, what does a normal day look like for you?
5 am – my alarm goes off to get ready for my first early morning class. I run all my classes from my gym (garage), so I do not need to go far, which is great!
After this class is finished I have time to chill out for 30 mins and have breakfast till my toddler gets up.
For the rest of the morning I am busy with 1 on 1 clients and a couple of different classes.
When my daughter is napping I then get time to workout myself! I love to exercise, it is my down time. My time to switch off from everything and get my sweat on.
We live close to the beach so usually the afternoons are spent hanging at the park or going for a walk on the beach.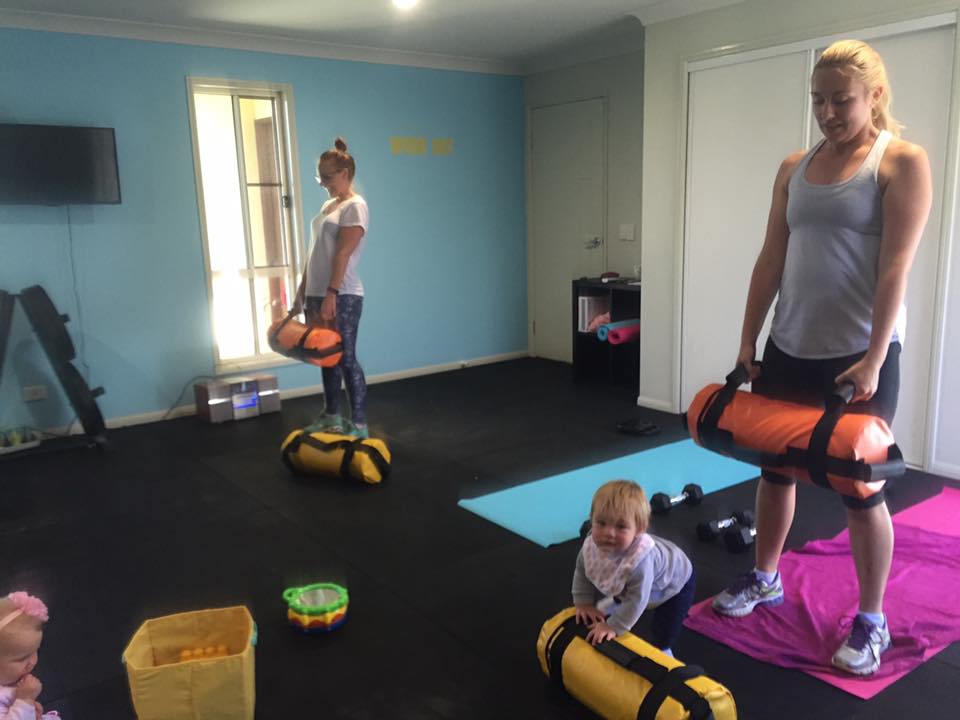 What motivates you? How do you motivate your clients?
My biggest motivation to stay fit and healthy is my baby! I want to have energy to be able to play and run around with her and I want to be a good example for her.
She is at that age now when she sees me doing exercises she joins in. We walked into the gym the other day and out of the blue she said "3, 2, 1 GO" – little personal trainer in the making!
The advice I give my clients about how to get or stay motivated is to figure out your why. Dig deep and find the reason you want to get fit or lose weight. Then every time you don't feel like working out remember the why, that will help you stay motivated!
Do kids come along to your class? Do you think it's great for the kids to see their mums working out and living a healthy life?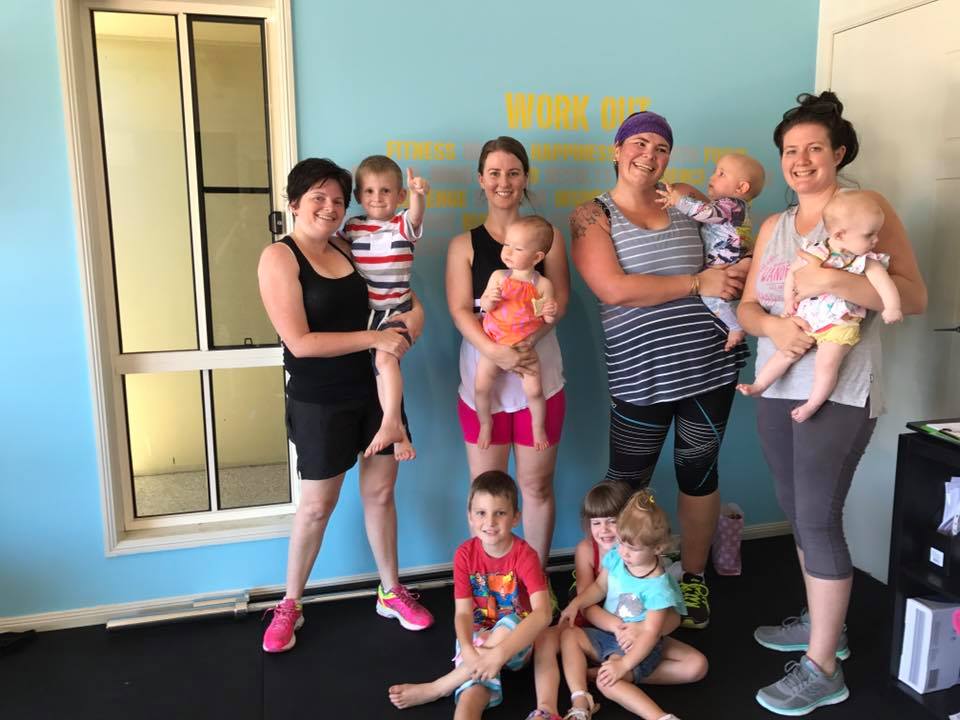 Kids/babies are more than welcome to come to the training sessions. I have a play corner for the kids and they all love coming along. If they are not playing with the toys they are joining in with their mums. I love the environment we have and that all the mums are so supportive and helpful towards each other. The great thing about being able to bring the kids along means the mums can tend to bub when needed. I have had a few clients who are that dedicated they are squatting while breastfeeding. I am also more than happy for extra baby cuddles when bubs needs extra cuddles, which then allows mum to keep working out.
Do any of your clients have an interesting story? Have you helped to turn their life around, bring them confidence?
Melinda has been one of my long standing clients. It is fantastic to see her fitness and strength increasing every week! It is such a pleasure to train her and love when her girls come along and join in.
Here is some feedback from Mel about her training with me:
How did you feel before you started training with me?
TIRED, DEPRESSED, UNFIT, AND LIKE A WHALE.
What made you sign up?
The absolute need to do something, I'd already been doing walking and swimming to lose the first few post baby kilograms but I needed a push that only a trainer could give. But I felt extremely intimidated by huge muscly man trainers at the gym.
What results have you achieved?
I've gotten so much, I'm sleeping better so I'm not as tired, my mental health is better, I'm driven by my fitness goals and I'm surprising myself every week by how much stronger and faster I'm getting, my body shape is changing and my clothes are fitting better.
How are you feeling now?
Starting to feel like my old self, full of energy, bubbly and vibrant.
And what advice would you give to someone that's feeling like you were before you started?
Book it in, it's like an appointment so you're less likely to talk yourself out of it. I've been doing it 1-3 times a week for 7 months and for where I am I couldn't have done it without Rhea.
Thanks for sharing your story, Rhea! It's incredible what kind of an impact a fitness trainer can have on someone's life. For more details on how you can get involved, click HERE.