Mum Refuses To Buy Bigger Clothes As Weight-Loss Motivation
Healthy Mummy member Katrina Bain has found a way to keep up her weight-loss motivation, she's refusing to buy herself bigger clothes. And it's worked! She now feels great, has loads of energy and a story that is extremely motivating.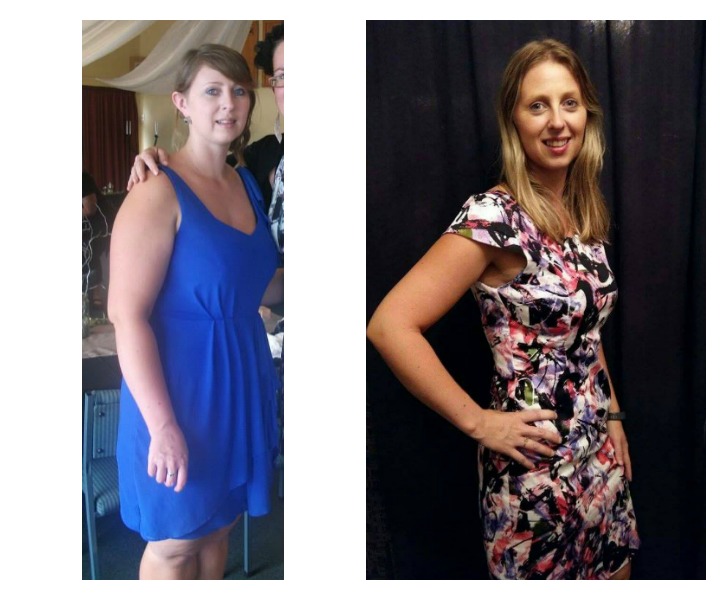 We love hearing stories from our Healthy Mummy community members! This one leaped out at us because of one mum's determination and commitment to seeing her weight-loss goals fulfilled.
Katrina Bain's Story
My name is Katrina Bain, I'm 29, live in New Zealand and I'm in a relationship. I have one biological daughter who is five and a nine-month-old daughter who I have been raising since she was six weeks. I also have two step-kids who are nine and two.
Starting Out Weight
At 83.9kgs* I decided to start trying to lose weight. I was a bigger girl since my early teens but size 16 was the biggest I had ever been.
I was always talking about starting a new diet on 'Monday' but after losing a close friend in a car accident I realised I might never get another Monday.
Life is not guaranteed. I needed to take control of my life NOW.
The Beginning Of Healthy Mummy
As a single parent I thought I couldn't afford the 28 Day Weight Loss Challenge or The Healthy Mummy Smoothies.
I started using the free recipes and I put aside the money I used to spend on my weekly energy drinks to start saving towards my goals.
Soon enough I had the money to purchase The Healthy Mummy smoothie mix and join the 28 Day Weight Loss Challenge. I've also collected a few of The Healthy Mummy cookbooks along the way – I love these.
My Goal Weight
My original goal was to get down to 70kgs* and be a size 10. This took me about a year to achieve. My new goal is 65kgs* but the last 5kgs* are really stubborn.
I'm hoping to reach this goal by the end of the year. I've maintained a size 10 for the past year, currently weighing about 68kgs*.
My motivation to keep on track is that I refuse to buy bigger clothes.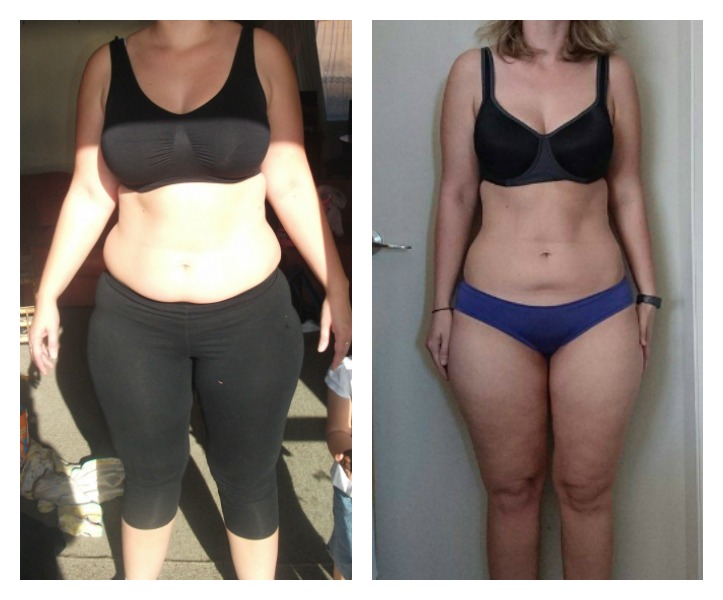 Life With The Healthy Mummy
I love the person I am now, and the things I have learnt from The Healthy Mummy are all part of my family's lifestyle.
I've even changed my partner's perspective on foods and he no longer drinks fizzy drink either, just soda when he wants something fizzy.
It's not just my eating habits that have changed but many other aspects of my life.
My Exercise And Energy Levels
My energy levels have improved dramatically. I'm no longer the couch potato that laughs at friends for going to the gym, in fact, I'm the first one to suggest signing up for challenges.
I actually love trying new things now and challenging myself to work harder to achieve my goals. I am convinced that if I work hard I can achieve anything.
I'm doing this mainly for myself but also for my kids so that they grow up with a healthy relationship with food and enjoying an active lifestyle.
Tips For Other Mums
Never compare your journey to others. Seeing other mums who had started The Healthy Mummy Weight Loss plans at the same time as me lose weight faster used to be upsetting.
Then I reminded myself that we are all different, our bodies, our lifestyles and our weight-loss journey.
I'm not doing it for them – I'm doing it for me so it doesn't matter if I don't lose weight at the same rate as others. What matters is that I am making my body healthy from the inside out.
Thank you for sharing your story with us Katrina. You look terrific and we are so impressed by your determination and commitment to you and your family's health.
For more amazing weight-loss stories have a look at our vast archive of Healthy Mummy weight-loss transformations.
Why not join our incredibly supportive Health Mummy Community today!