Is chocolate your weakness? Do you crave lollies and sugary treats that you know you shouldn't eat?
This month, Healthy Mummy Jess is eager to cut out refined sugar WHILE STILL satisfying her sweet tooth. How? Well, Jess has prepared homemade and totally delicious refined sugar-free recipes from the 28 Day Weight Loss Challenge (and totally stuck to her budget too).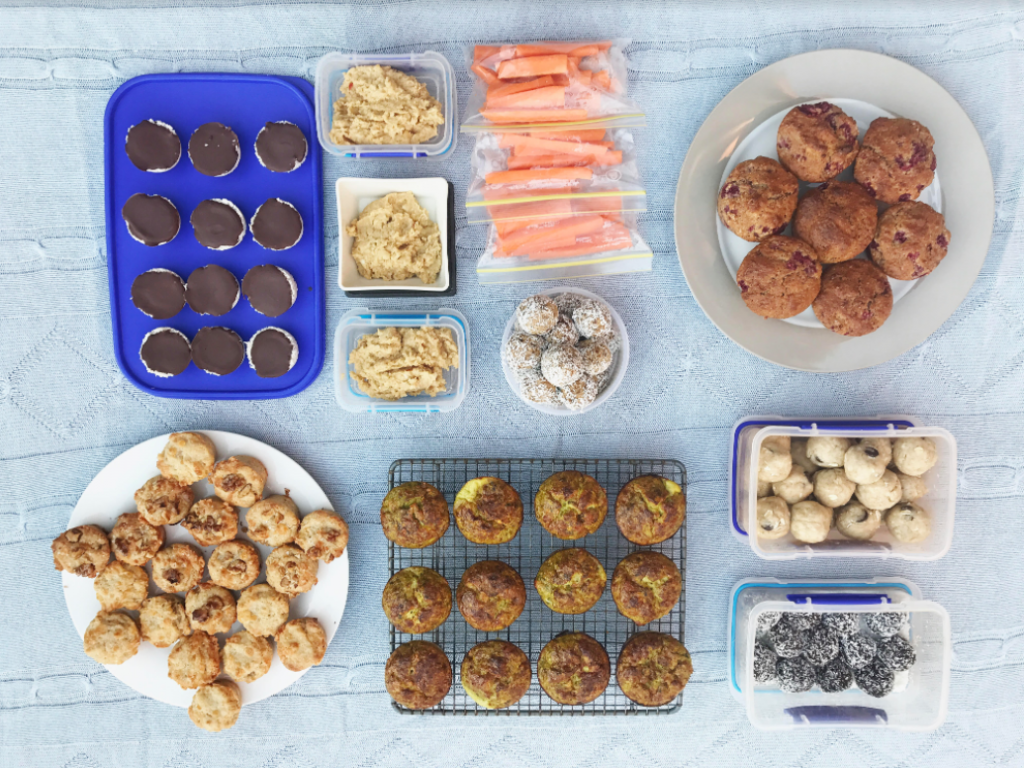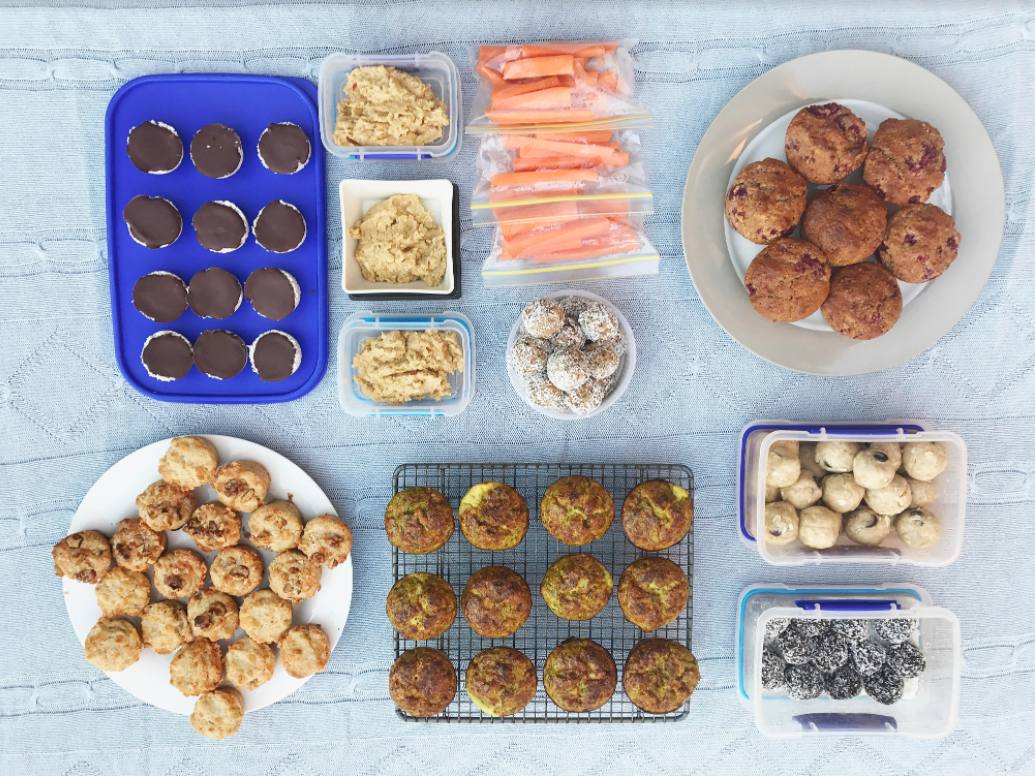 This mum made 130 sugar free snacks for less than 75 cents EACH!
Jess lost 20kgs* in six months with 28 Day Weight Loss Challenges and The Healthy Mummy Smoothies. She is currently pregnant with baby number FIVE and is about 18kgs* lighter now than she was at 33 weeks with her first bub.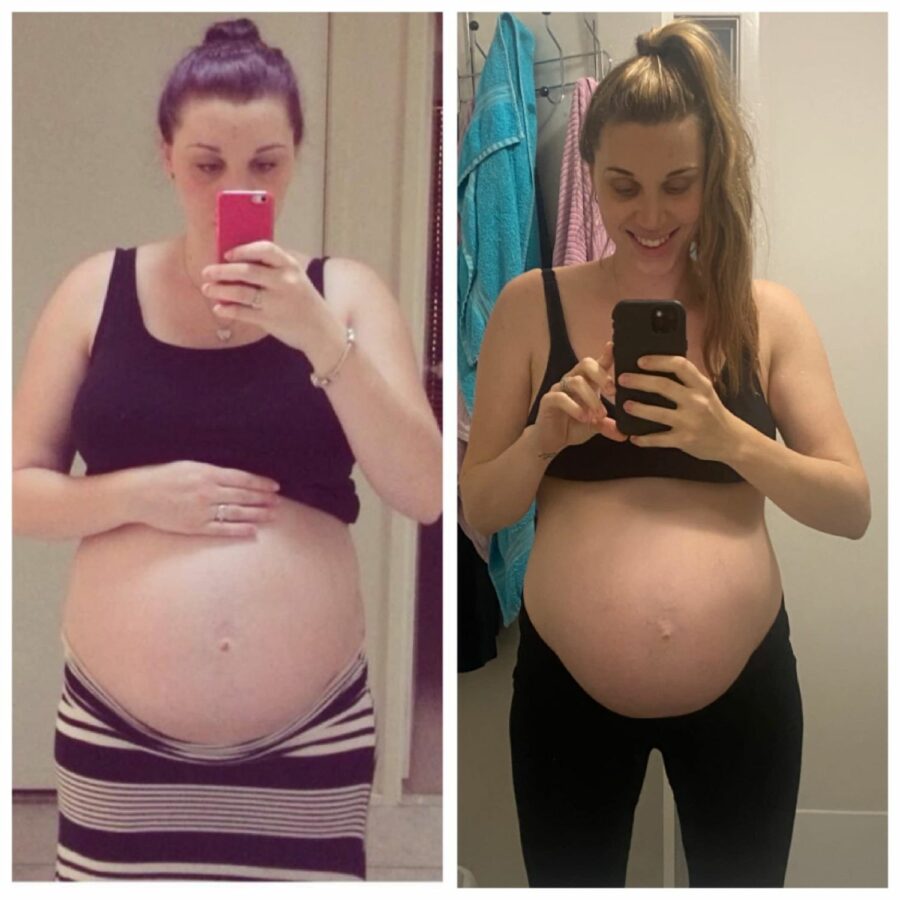 Along with our pregnancy smoothie, Jess has been cooking up recipes from the 28 Day Weight Loss Challenge and whilst these snacks may not have any sugar, they're still a delicious and healthy way to curb those sugar cravings!
Jess says, "I've let sugar creep its way back in to my life lately, so I'm super excited to get back on track and say goodbye to excess sugar again! 
"To help me stay on track, I spent a few hours prepping some yummy snacks. 
"With the exception of a little dark chocolate in the cookie dough balls and bounty bites, all recipes are refined sugar free and are sweetened with dates or honey instead."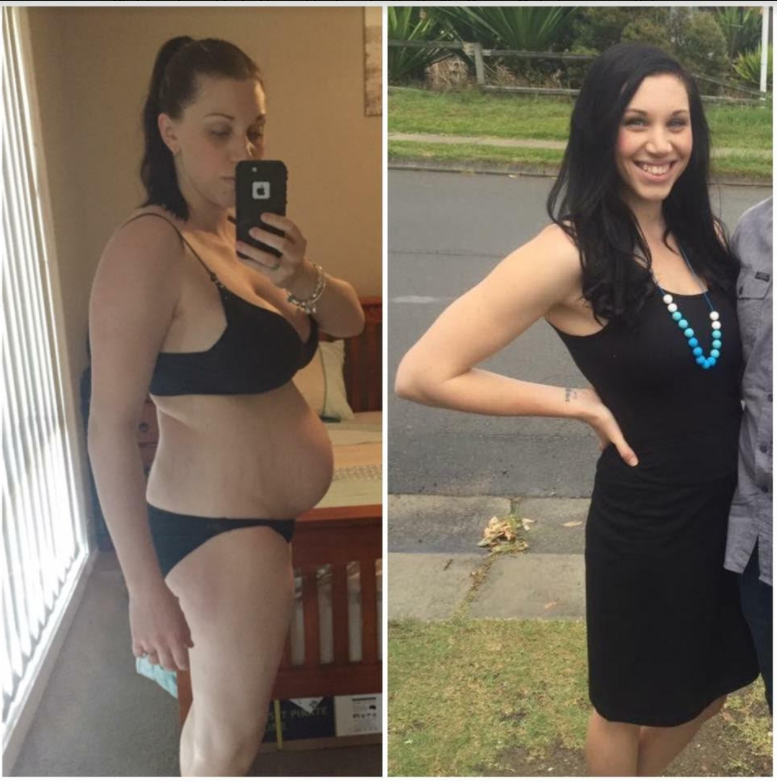 Check Out All Of The Snacks Jessica Prepared!
12 x bounty bites (3g sugar per serve vs 6.5g sugar in 1 fun sized bounty bar).
3 x hummus and carrots.
24 x mini cheese and walnut muffins. See this recipe in 

Challenge hub

.

9 x raspberry muffins (10g sugar per Healthy Mummy muffin vs 32.1g sugar per Muffin Break muffin). See this recipe in 

Challenge hub

.

12 x mini quiches. See this recipe in 

Challenge hub

.

12 x chocolate bliss balls (0g added sugar vs 28.6g sugar in a Cadbury Dairy Milk bar).
10 x chocolate peanut butter crumble balls. See this recipe in 

Challenge hub

.

24 x cookie dough bliss balls.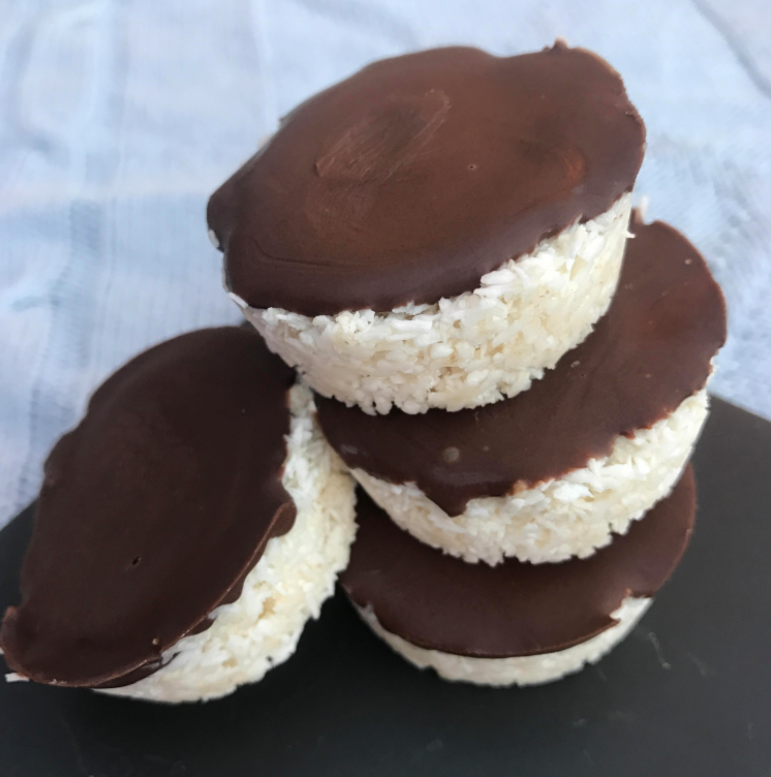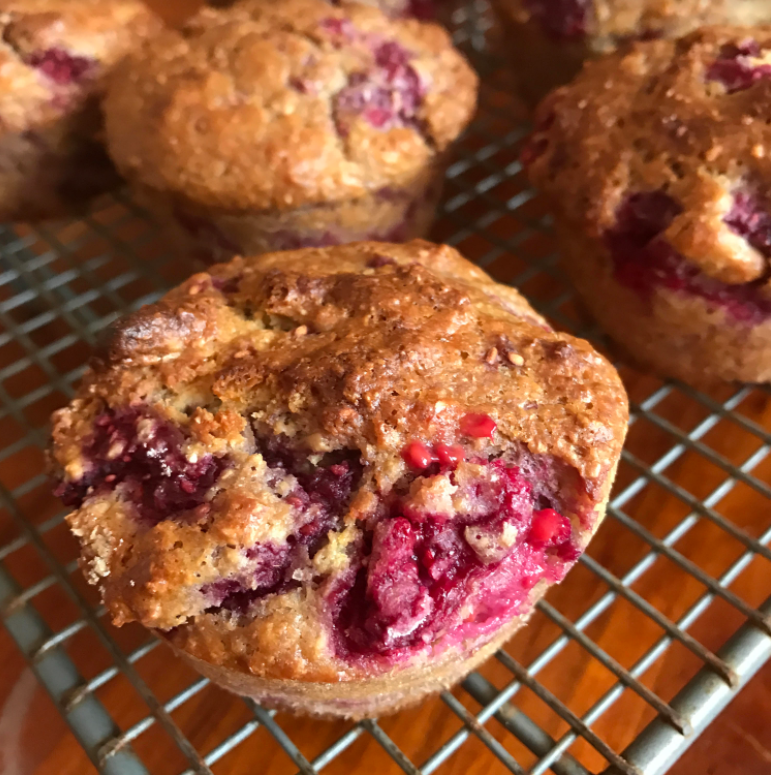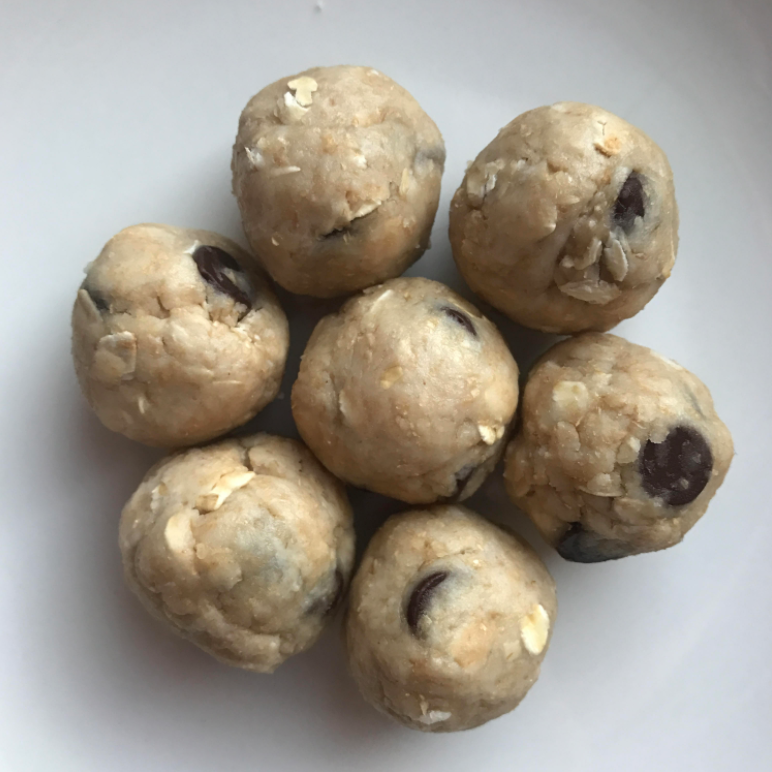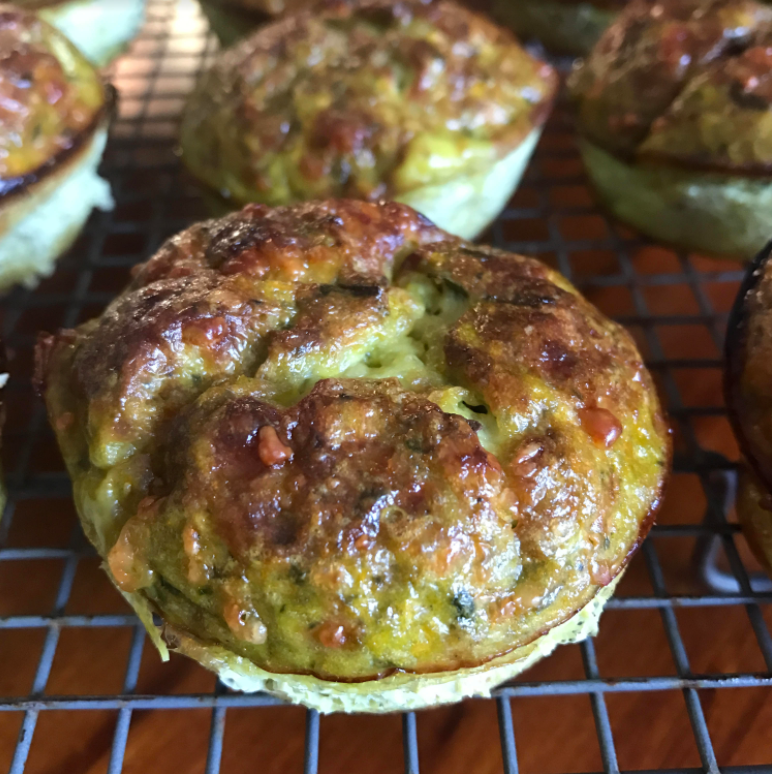 75 Cents Per Snack…WOW!
And for anyone who thinks that healthy eating is expensive, Jess was able to make all of this for just 75 cents per snack, AMAZING!
She says: "If you were a newbie starting with an empty pantry and needing to buy all the pantry 'staples', you could still make all of this for under $100! 
"With 130 snacks prepped, this works out less than $0.75 a snack with ingredients for next time! 
"Healthy does not equal expensive when you have the right tools, such as The Healthy Mummy 28 Day Weight Loss Challenges!" 
Way to go Jess, we are loving your awesome meal prep! And congratulations for baby number five!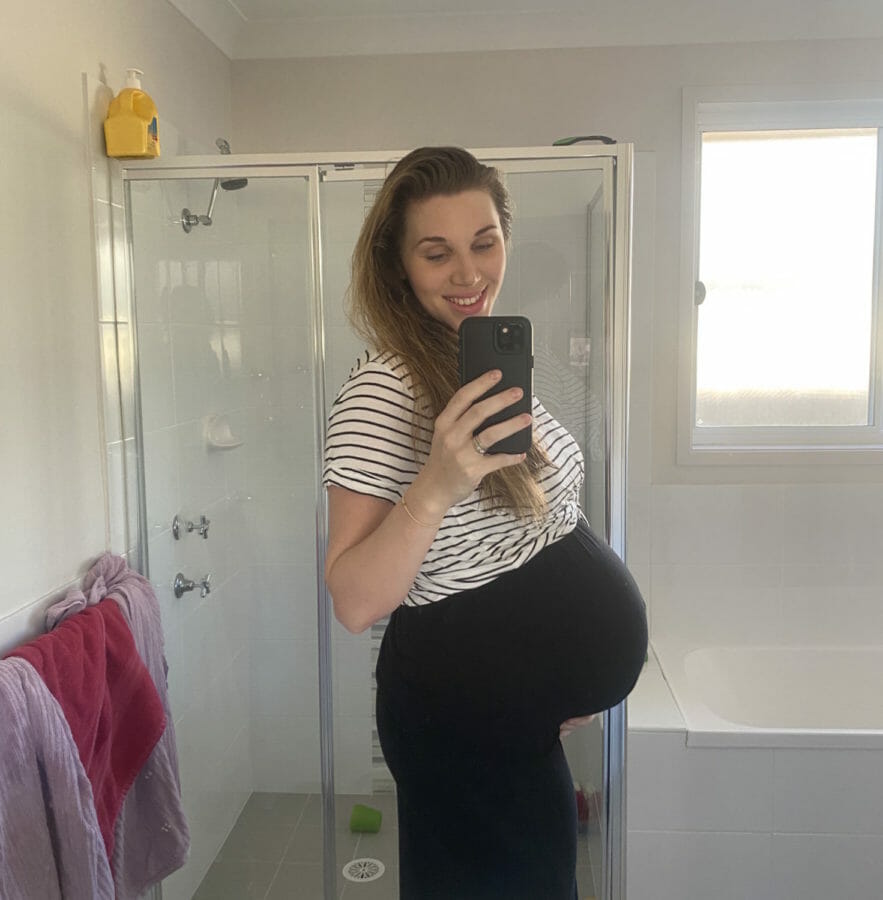 Join The 28 Day Weight Loss Challenge –For More Sugar-Freet Treats And Healthy Recipes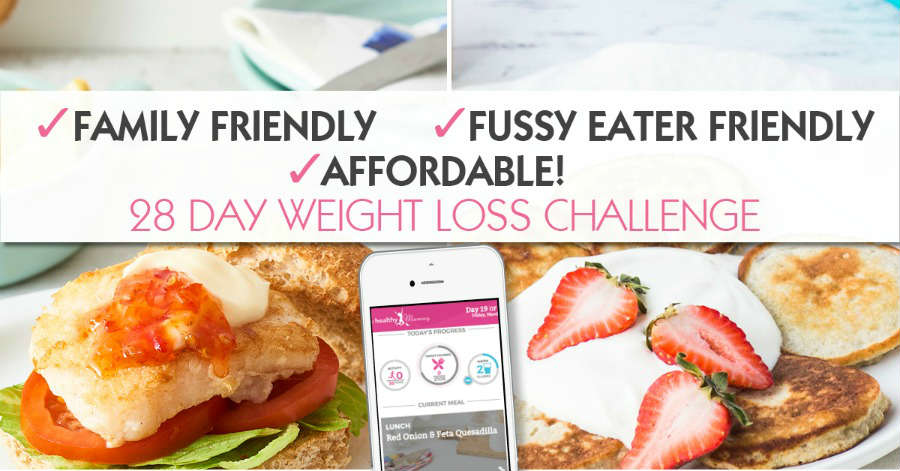 Our 28 Day Weight Loss Challenge is a program designed specifically for tired, busy mums who are eager to kick their sugar cravings to the kerb, lose the baby weight, improve their fitness and just feel amazing overall!
With thousands of exclusive recipes, hundreds of fat burning exercises and 24/7 support – we help mums achieve their health and weight loss goals.