'I was eating THREE ice-creams a DAY!' Mum loses 14kg after cutting back on sugar!
Sugar is addictive – the more you eat, the more you crave. Which explains why it can be so difficult to cut it out of your diet, as mum-of-two Cassie McKay knows all too well!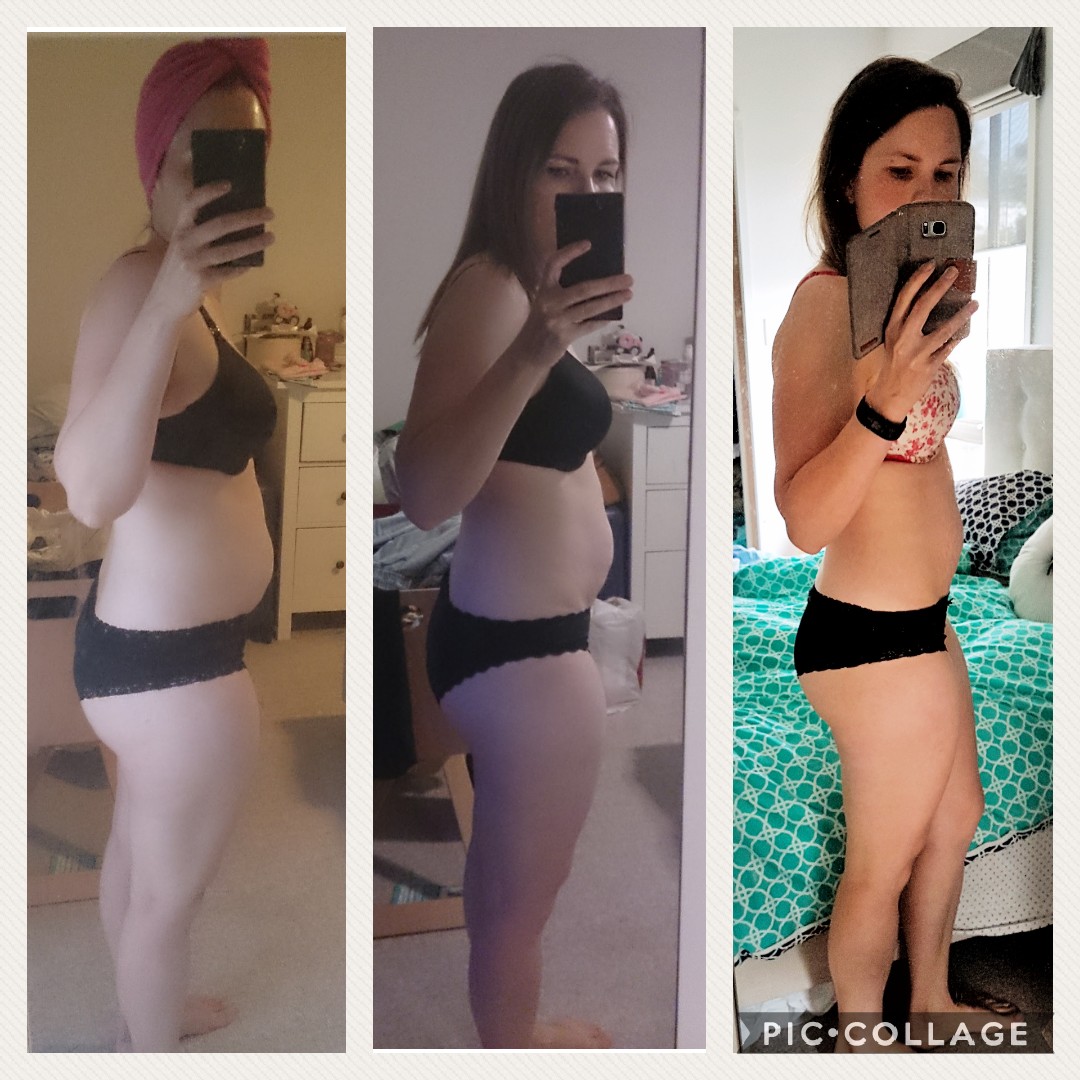 'I was eating THREE ice-creams a DAY!' Mum loses 14kg after cutting back on sugar!
Cassie tells us before she joined The Healthy Mummy's 28 Day Weight Loss Challenge, she was addicted to sweet treats – and would sometimes eat three ice creams a day!
"A friend of mine signed up to the 28 Day Weight Loss Challenge and while I was keen to join, but I wasn't sure if I wanted to give up my daily (sometimes three a day) ice-cream habit, but I knew I couldn't live like I was on holiday forever," she says.
"I knew what I was eating wasn't good for me, but I couldn't help myself and then I'd spend the rest of the day wallowing and feeling guilty about the food I'd consume."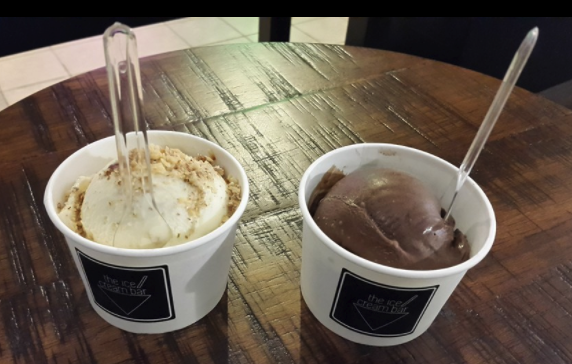 Cassie reveals the ice creams she was consuming would have around 20g of sugar in them – that's 60g a day on just snacks.
"I snacked on chocolate too, but if there were lollies in the house I would eat them too," she admits.
"Breakfast was usually Vegemite on toast, a snack of chocolate or cake, lunch was a cheese sandwich, take away or two-minute noodles. Then I'd have more chocolate  (maybe a sneaky ice cream), dinner was a boring rotation of pasta and curries, dessert would be an ice cream cone or I would ask my partner to go out and get me an ice cream sundae."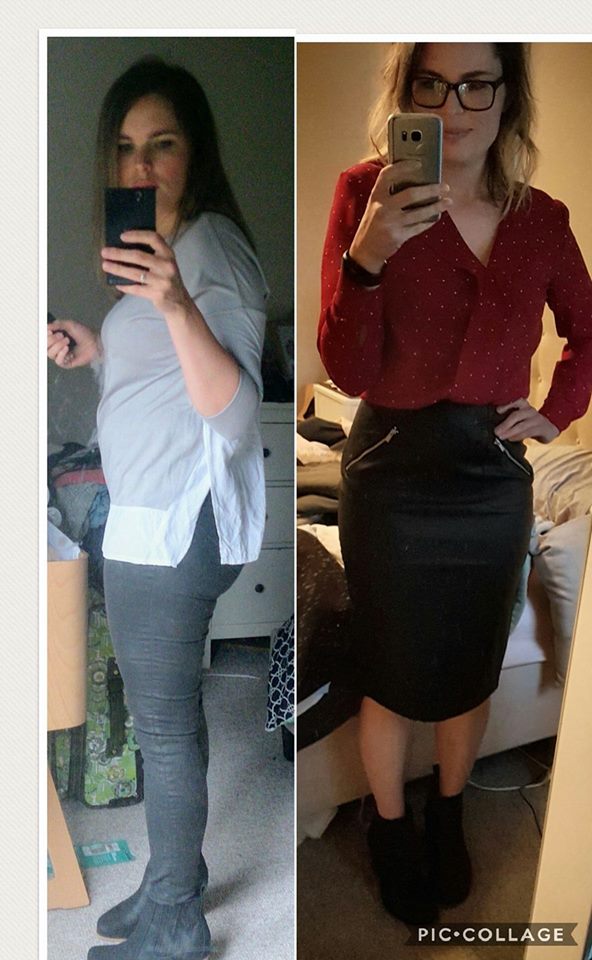 Emotional eating
Cassie says she would regularly go out for coffee and would always have a slice of cake. 
"Whatever sweet was marked down or two for one at the supermarket would find its way into my trolley. I was an emotional eater and once I started on a binge it would be hard to stop," she says.
"I certainly wasn't coping well at the beginning of the year and would have outbursts. I've always been emotional but I was becoming angry. I didn't like how I was feeling but didn't really know how to pick myself up."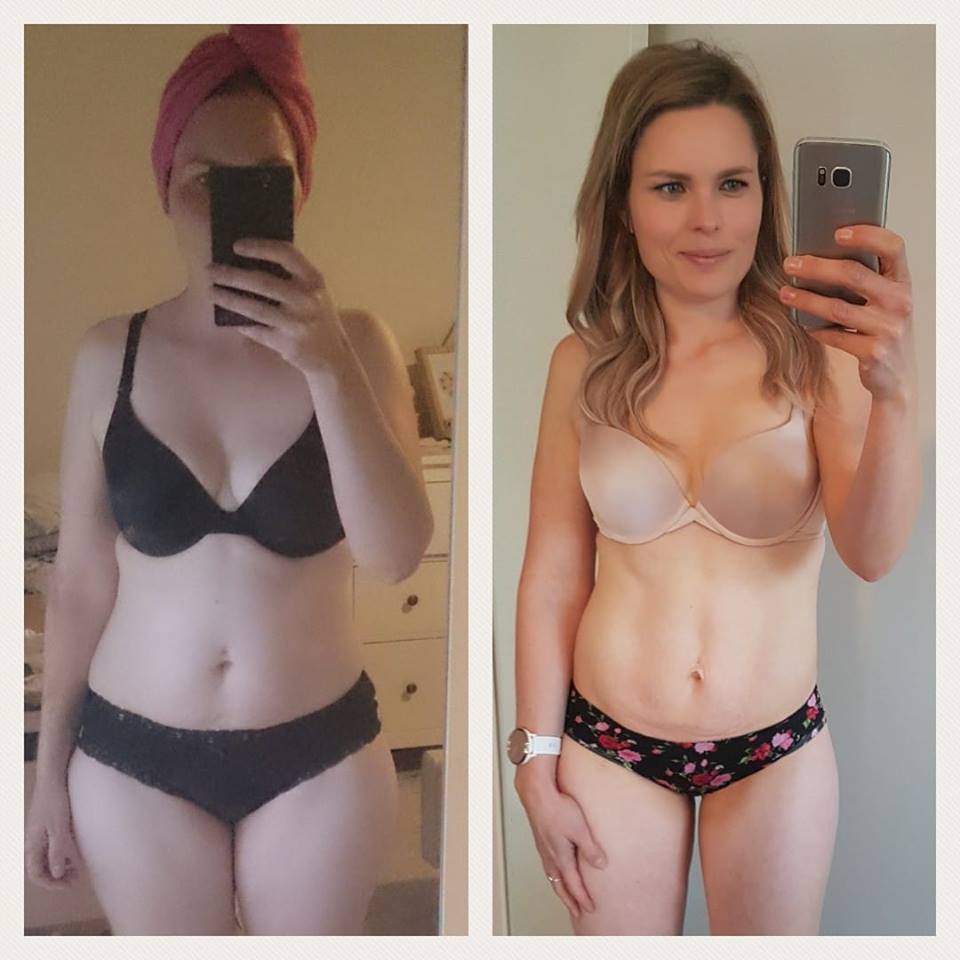 No restrictions on what you can eat
Cassie says she felt bloated all the time and reveals that when she actually looked at meal plans on the 28 Day Weight Loss Challenge Challenge she realised that nothing was off limits.
She continues: "This was a major pull for me. I could have grains – I love bread and rice. I could have dairy, I could drink alcohol if I wanted. Sugars weren't made out to be the devil, but there were healthy alternatives to my favourite sugary snacks on offer.
"I cut sugar out slowly by replacing with Healthy Mummy snacks. I probably overdid the snacks in the beginning but they got me through the first month without too much hassle.
"The 3 Day Cleanse at the end of January helped me to cut down on sweet snacks. Headaches and feeling light-headed on day one and two were difficult but expected."
But Cassie reveals that coming off sugar wasn't as difficult as she thought it would be – and her tummy is looking noticeably thinner since cutting back on sugar.
"Knowing I could have whatever I wanted to eat within moderation, and not feel guilty about it made me not want to gorge on ice-cream every day," she says.
"Giving myself permission to eat anything was so freeing, and soon I was cutting back on sugar and instead using honey and fruit to get my sweet kick."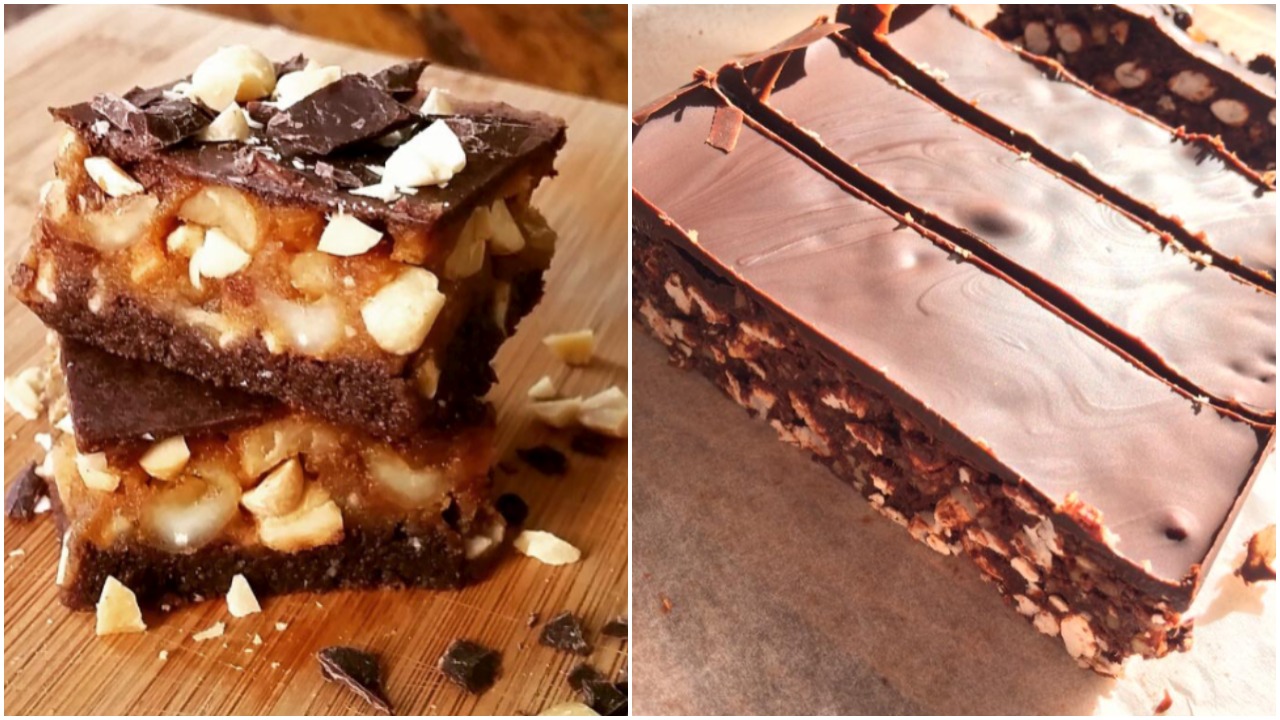 Some of Cassie's favourite recipes
Cassie says she became a huge fan of the Peanut Bubble Crunch and Hedgehog Slice as well as the Cherry Ripe Slices, Bounty Balls, Snickers Slice, Twix Slice and Sneaky Snickers Smoothies. You can find these yummy recipes on our 28 Day Weight Loss Challenge.
"The Challenges have taught me that simple is often best, so now my go-to snacks are veg sticks with hummus, boiled or curried eggs, greek yoghurt with fresh fruit, apple slices with almond butter, dark chocolate with green tea," says Cassie.
"My total weight loss using the 28 Day Weight Loss Challenge is now 14kg. My taste buds have adjusted so much that when I do have cake  (because nothing is off limits) it is so sweet. I can only manage a small portion. I have even started eating vegetables that I previously disliked – eggplant, tomatoes… even Brussel sprouts!!
"I'm glad I reduced sugars slowly and without any guilt. This is a lifestyle change and I feel so much better for it."
And Cassie says she doesn't eat as much ice cream as she used to!
"I have cut sugars down quite slowly so have never felt as though I am missing out on anything," she adds.
"Giving myself permission to have them when I want also means I don't feel deprived. I actually feel empowered. It isn't that I'm not allowed to buy ice cream now, I choose not to."
Become a Healthy Mummy today!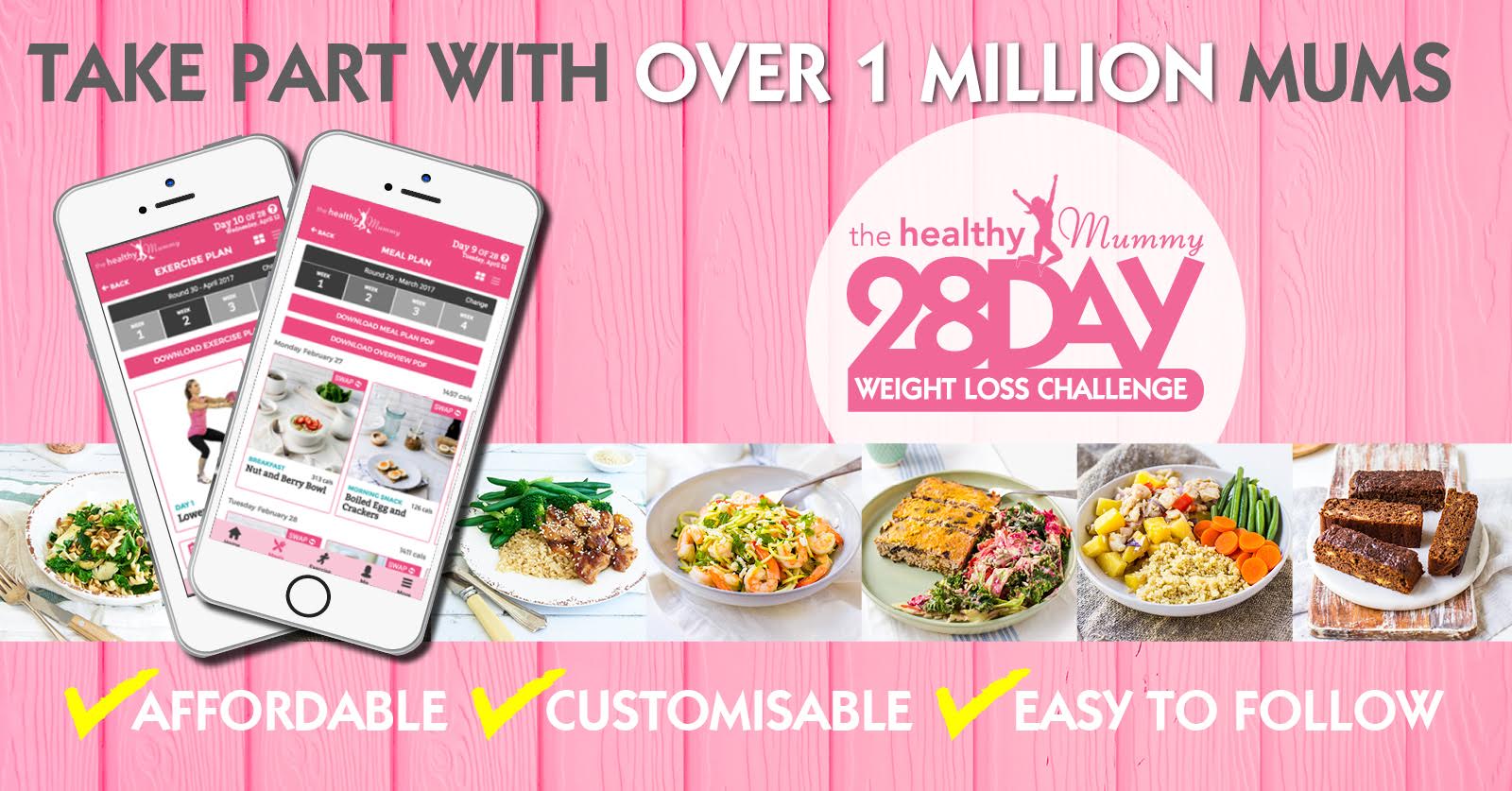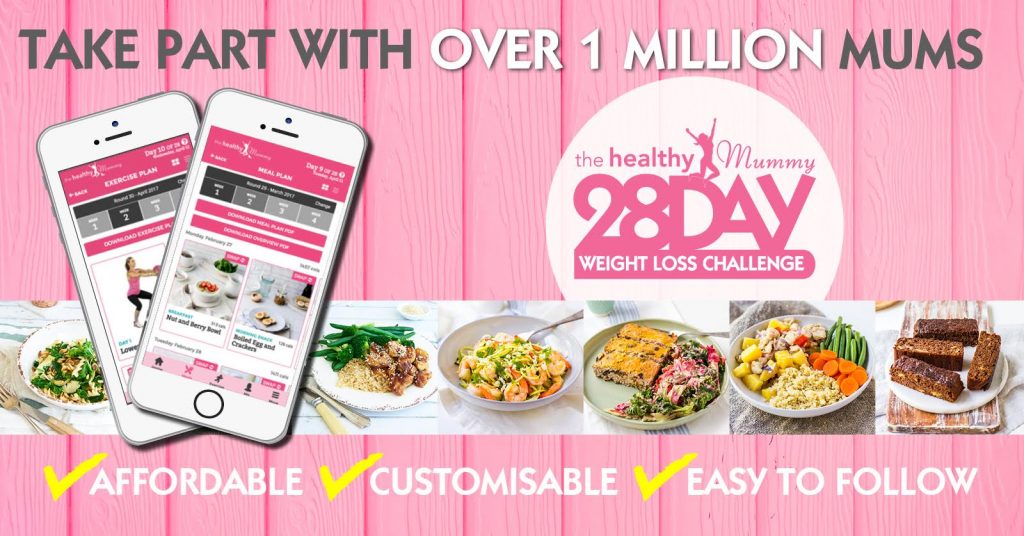 If you are inspired by Cassie's before and after pics and want to take charge of your own health and weight – then join our 28 Day Weight Loss Challenge TODAY.
With more than 4,000 delicious (and healthy) recipes, 350 exercises & 24/7 support – the 28 Day Weight Loss Challenge is designed (and proven) to help busy mums like you lose weight!