15 great weight loss tips and advice from our Motivating Mums
The Healthy Mummy 28 Day Weight Loss Challenge is full of amazing mums who are all on the same path as you and ready to give advice, guidance and some great motivation tips when you need it.
Make sure you join our great supportive Community (HERE) to help you on your journey.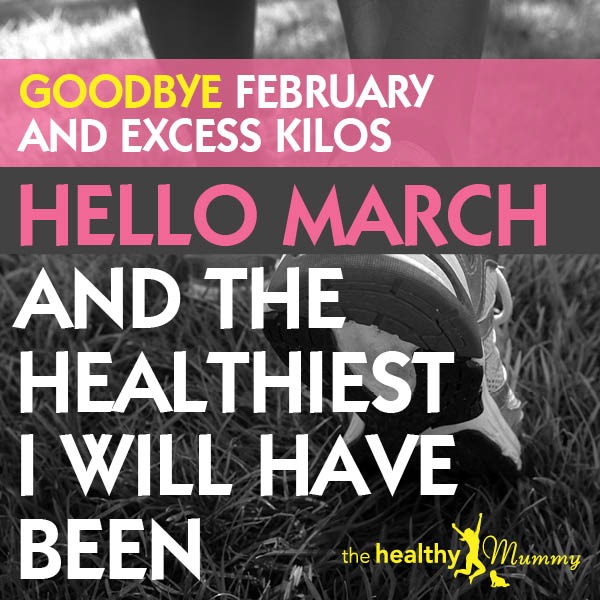 Tips from our Motivating Mums for March
Join thousands of mums and change your life with The Healthy Mummy's 28 Day Weight Loss Challenge.   Today we introduce you to some of your MOTIVATING MUMS for March with some of their top tips to keep you on track.
Meet, Gemma Corey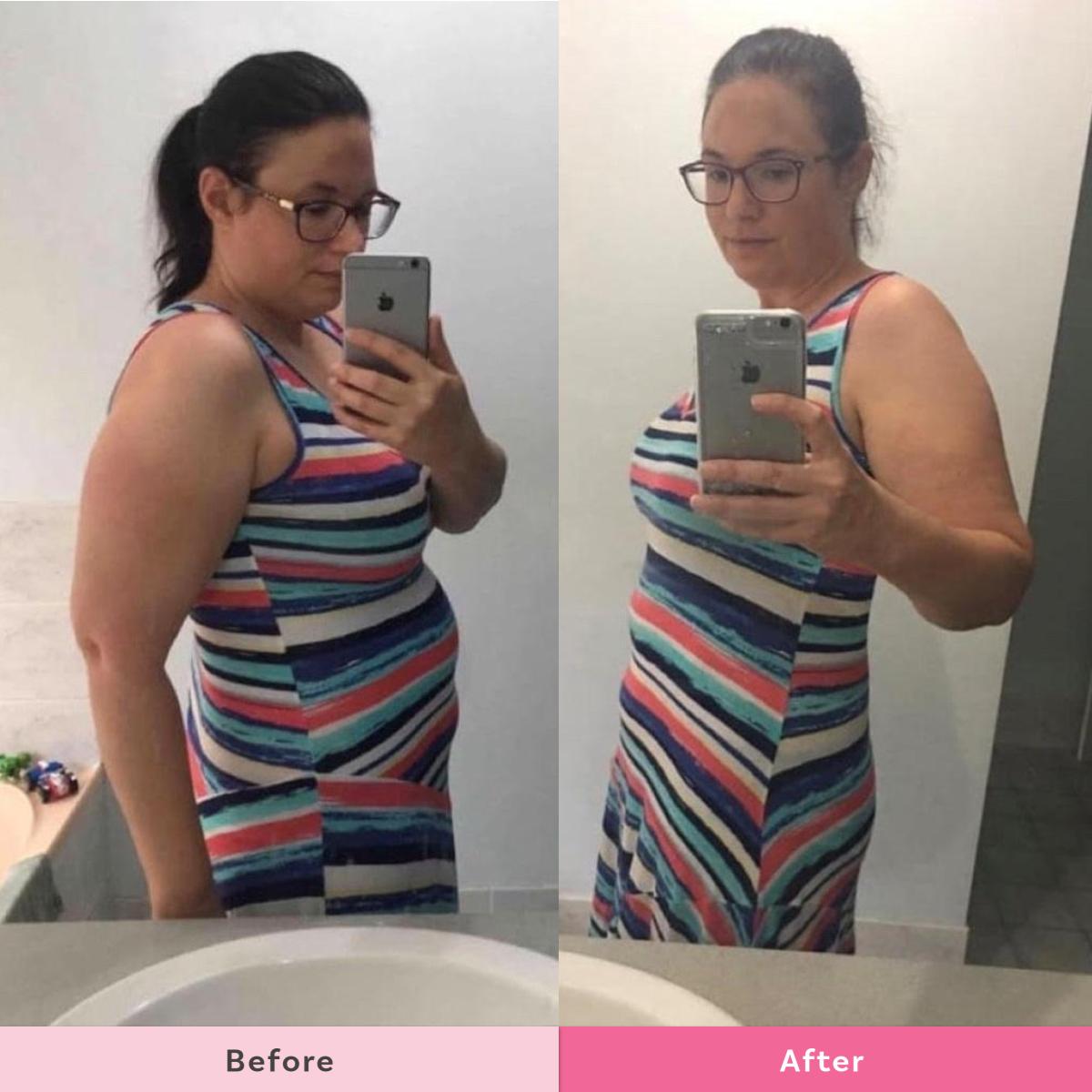 Gemma, 39 (nearly 40), is a Mum of two children, Ms 6 & Mr 5 from Brisbane.
"I have been with The Healthy Mummy from November 2019 to Feb 2020 I have lost 10kg.
My goals for 2020:
Lose 20kg
Stop stress eating
Get off the sidelines
I have been a Healthy Mummy member since July 18 & am now a proud platinum member. I use the 28 Day Weight Loss Challenge, Healthy Mummy Smoothies, Supplements and Skin range!
There have been sooo many benefits since starting The Healthy Mummy – but my favourite is that it is the first program that puts me in charge.
I pick the food when/where/how I workout and can customise it to meet my hectic schedule and changing family needs. It's the ONLY program I have managed to stick with because it is totally adaptable to my lifestyle. I LOVE it and finally feel like I will achieve/exceed but importantly maintain my results!!!
Gemma's tips for mums starting out:
Use what you have in your pantry first. Use up your white rice, flours, bread & sugars first. Yes, the calories are different but it will save you some money.
Repeat breakfasts, lunches & snacks in your meal plan. It's tempting to try EVERYTHING at once. I know – I tried. I got so overwhelmed I nearly gave up. Keep it simple as you learn your new planning/prepping skills.
Keep calm & eat to your BMR. This is tough because I truly believed I had to starve myself to lose weight. It's not true! Plus I find eating more (and enjoying my food) means I am less likely to slip up.
Meet, Kerry Herten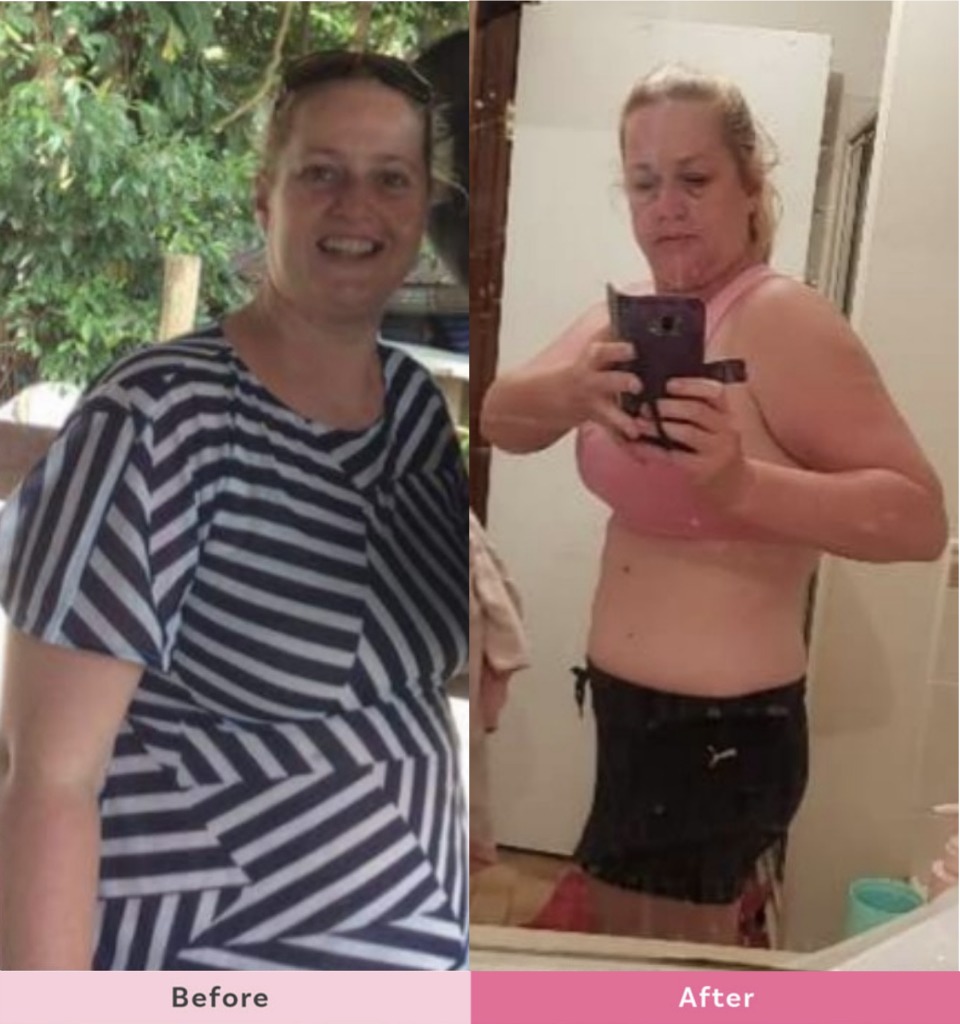 "Hi, everyone! I'm Kerry. I am 38 years old and I'm a single mum to 2 girls, 11 and 7! I live on the Mornington Peninsula in Victoria! I work in early learning part-time and I'm studying for my Bachelor of Early Childhood full time. So my life is crazy and chaotic with work, study and of course my children's extracurricular activities!
I have been on my Healthy Mummy journey for nearly 4 years now, and in that time, I have steadily lost 19kg and over 100cms from my body!
My goals for 2020 are to improve my fitness as well as tone up my body! I want to be the best person I can be!
A few years ago, I had my annual blood test check-up and the results were dismal. I was on the brink of becoming a diabetic, I was overweight, which was putting more pressure on my body than it needed. I was depressed and lacked confidence in everything I did.
In February 2020, I had my usual annual blood check-up and all of my results came back perfect! No diabetes on the horizon for me! This is all thanks to the Healthy Mummy! Mentally, I am stronger! I have more confidence than I have ever felt! I am a better role model for my children.
My reasons why for joining the 28 Day Weight Loss Challenge is so I can become a better role model for my children. They are my priority! And to keep up with my active children, I needed to be healthier and fitter to keep up with my busy lifestyle! I was also over feeling exhausted and unwell all of the time!
My goal is to get into the 70's, but I have been focusing on my fitness as I play netball a couple of times a week and I love running! I am also in the process of toning my body after dropping the weight.
Kerry's tips for mums getting started:
Don't overwhelm yourself, start with small changes.. and work your way up!
Begin with simple meal prep. Any meal prep is better than none!
Time management is the key to a successful and healthy lifestyle (mine is crazy and chaotic, so this skill has come in handy!).
Meet, Fa'asega Vandermade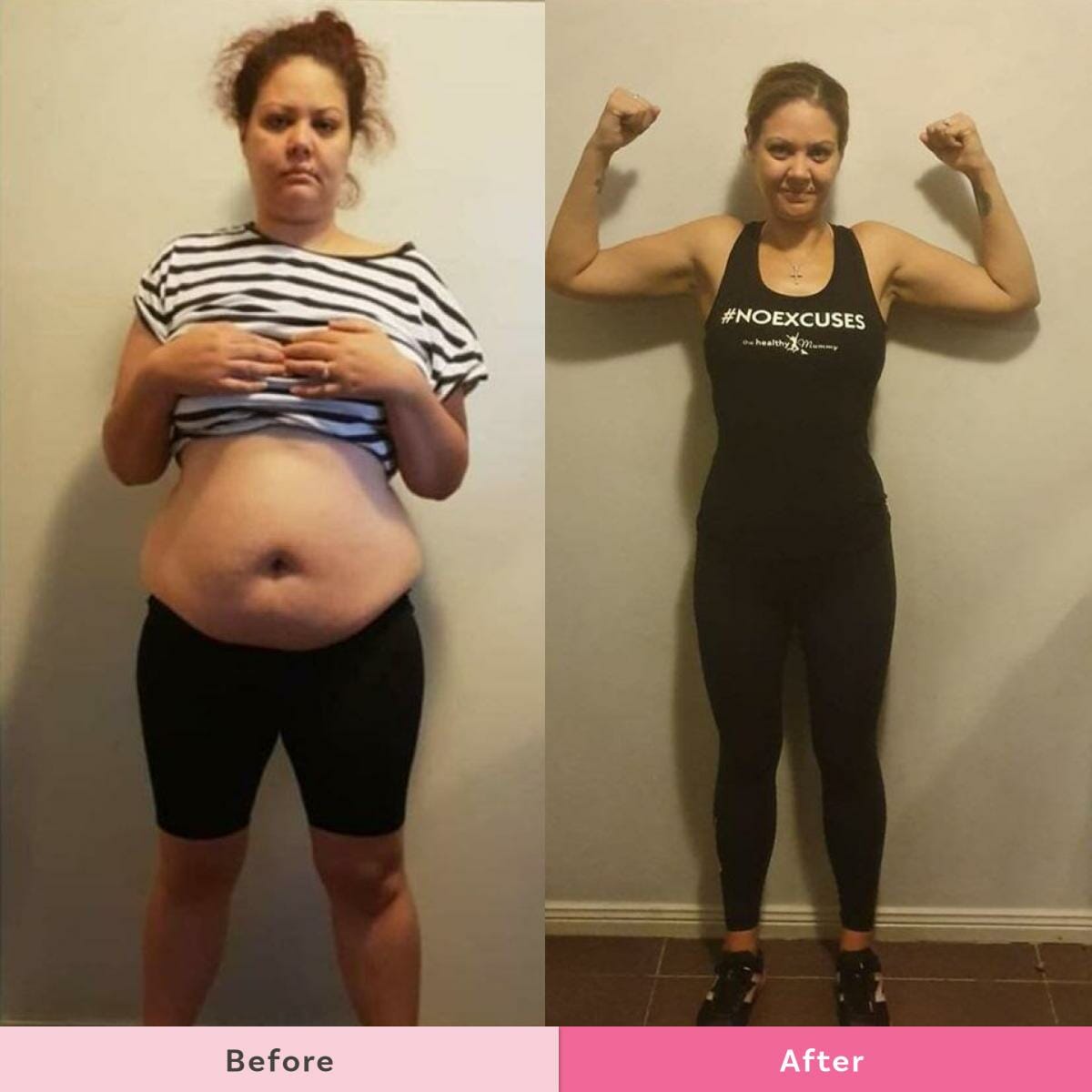 "Hello! My name is Fa'asega Vandermade, 31, a stay at home mama of 2 children, Khloe, 7 and Tavene, 4.
I started my journey in November 2018 with a starter box and was amazed at the products and by December had saved for the 28 Day Weight Loss Challenge app as my Christmas gift to myself with a goal to lose 34kg by my 31st birthday.
In July 2019 I had lost 31kg, I lost the last 3kg by August. I decided I had come so far why stop by this point.
I love the Healthy Mummy Smoothies, they are so yummy and convenient always something to try so never get bored.
It was definitely all for weight loss to begin with but I soon noticed I was capable of so much more and I had helped myself mentally.
Not long after I felt I was strong enough to post in the Healthy Mummy private support group and was overwhelmed with so much support and beautiful women started reaching out with kind words and questions.
I lost my 1st 18kg and joined the gym. I never thought I would do that but I now love the gym.
I've made mini goals along the way and by November 2019, which was my one year anniversary, I had lost 42kg.
I was given an amazing opportunity and got to be part of the next Healthy Mummy magazine it was something I'll never forget and I got to meet 8 other amazing mummies who now I get to call long life friends who give me such great motivation to keep focused.
I'm currently on a mini goal to lose 9kg in 9 weeks I'm 3weeks in 3kg down to lose my festive season tummy haha.
I took a mini break but I'm back focused motivated and ready to smash 2020 with you all now.
This year my goal is to:
gain muscle mass
tone
pull in that tummy
pop out that booty
Fa'asega tips for other mums:
Never go 3 days without moving
Drink your water it's magical
Believe in yourself
Meet, Jess Sharkey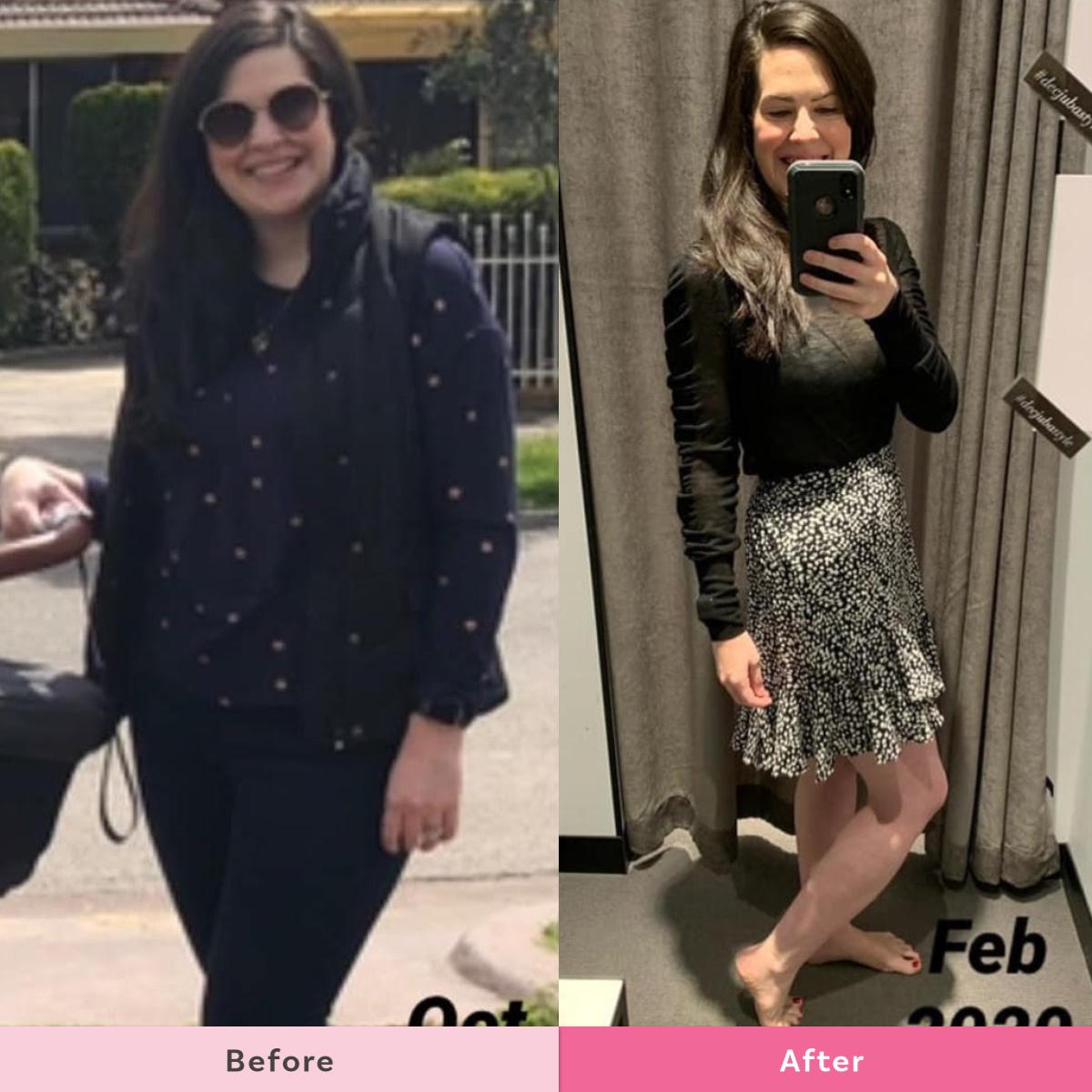 "Success is nothing more than a few simple disciplines practised everyday."
"Hi, I'm Jess, 30, from Melbourne, and I have two girls under 3.
I have been following the Healthy Mummy 28 Day Weight Loss Challenge for about 5 months and in that time I have gone from 85kg to 60kg!
Not only have I seen physical results but I am so much happier and energetic. It is so important for me to demonstrate a healthy lifestyle and body image for my little girls."
Jess' tips for mums getting started:
Start small – small changes create habits and you are more likely to stick with it!
It's all about balance – don't cut out food groups and don't feel bad for the occasional indulgence!
Find small ways to be active throughout the day – jump on the trampoline with your children or take the stairs!
Meet, Randa Jaide
"Hi, I'm Miranda, better known as Randa Jaide on Facebook. I'm a 38 year old mum of 3 cherubs aged, 7yrs, 6yrs and 10months from Brisbane!
4 years ago my partner was murdered and I was not looking after myself, My weight ballooned out of control as did my mental state.
I started to regain some control of my life and met my current partner who encouraged me to look after myself better, we then fell pregnant.
As I had started my journey to a healthier me I was looking for something to help keep me on track that's when I found the Healthy Mummy and joined in June last year after the birth of my daughter and have said goodbye to 23kg so far.
I have gone from a size 20 to 12 and my mental health is stronger than ever, thanks to a positive healthy lifestyle and wonderful support from all the beautiful ladies that are the Healthy Mummy community!
I love the 28 Day Weight Loss Challenge app and am constantly using it for fitness, I'm currently loving the power yoga, as is my eldest daughter who likes to join in with me.
My goals are to maintain my healthy lifestyle, concentrate on toning and working towards strength training!
I feel privileged to be one of your motivating mums and am here to assist in any way I can.
Remember a journey starts with the first step.
Meet, Chelsea Dickson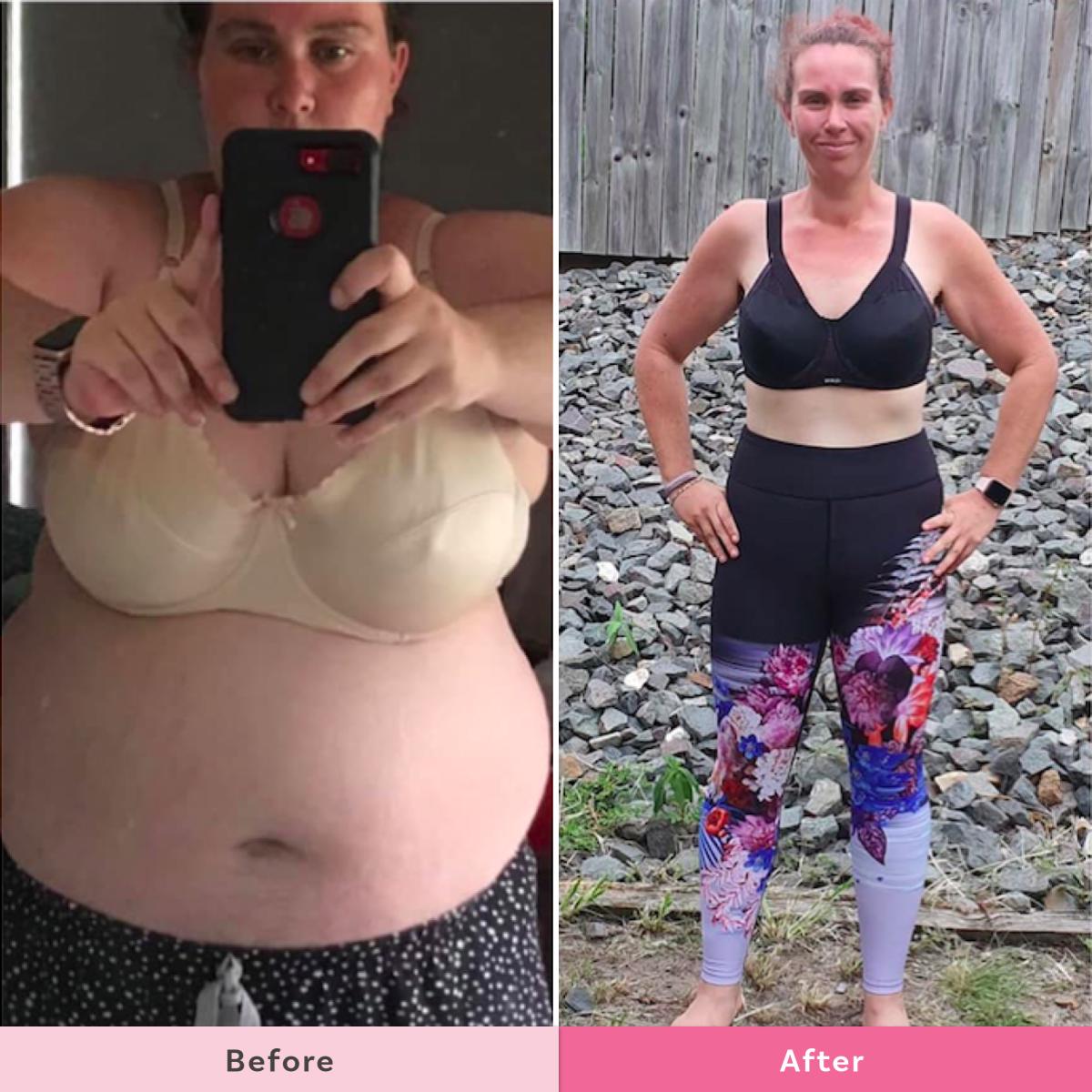 "Hey, I'm Chelsea, 32, and a Mum of 4 children, 1 girl aged 10, and 3 boys ages 7, 4, and 2, from the Sunshine Coast in Gympie.
I have been with the Healthy Mummy now this will be my 12th challenge & in 12 months I have lost 6-7 dress sizes going from a 22/26 down to a 10/12 over 191cm & 54.6kgs. 
My goals for 2020: Run Walk 2020kmin2020, run my 1st 1/2 marathon, Try new exercises, step out of my comfort zone, lose 5kg & tone shape my body. 
Since starting The Healthy Mummy I have gone from being a couch potato to being able to run 10km, longest distance run walk 21.2km.
I am now the healthiest with my Graves' disease under control thanks to my lifestyle change I no longer take medication, mentally I had no idea how unhappy I was so now I'm becoming more confident, bubbly overall I'm happy. 
I joined the 28 Day Weight Loss Challenge after I saw a picture of myself for the 1st time in many years, it shocked me to realise I had let myself go.
I had no care, no love for myself, I was just doing whatever to survive.  I chose the Healthy Mummy as I wanted a lifestyle change I wanted this to be forever & that's what it is. 
Chelsea's tips for mums getting started
Drink lots of water to keep your self hydrated.
 Start small, keep it simple, search for recipes you love in the app & start making them eat to your calories & enjoy your journey.
Modify your exercises if you need to, 30mins a day can change your life, try finding something you enjoy, Tabata from the app is my fave.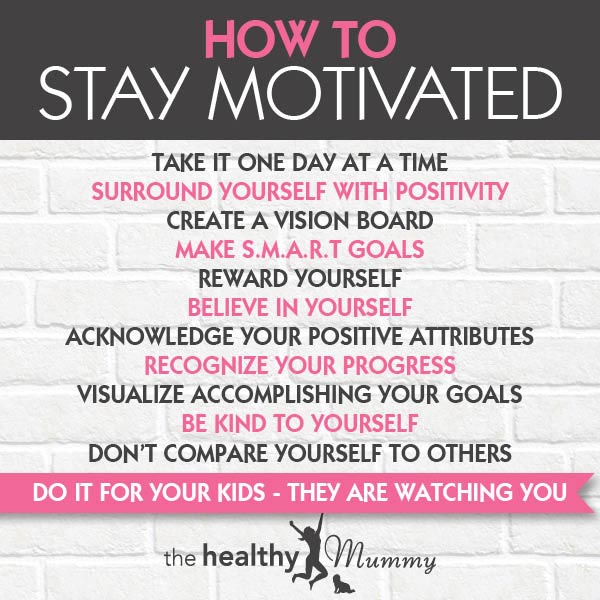 Join the 28 Day Weight Loss Challenge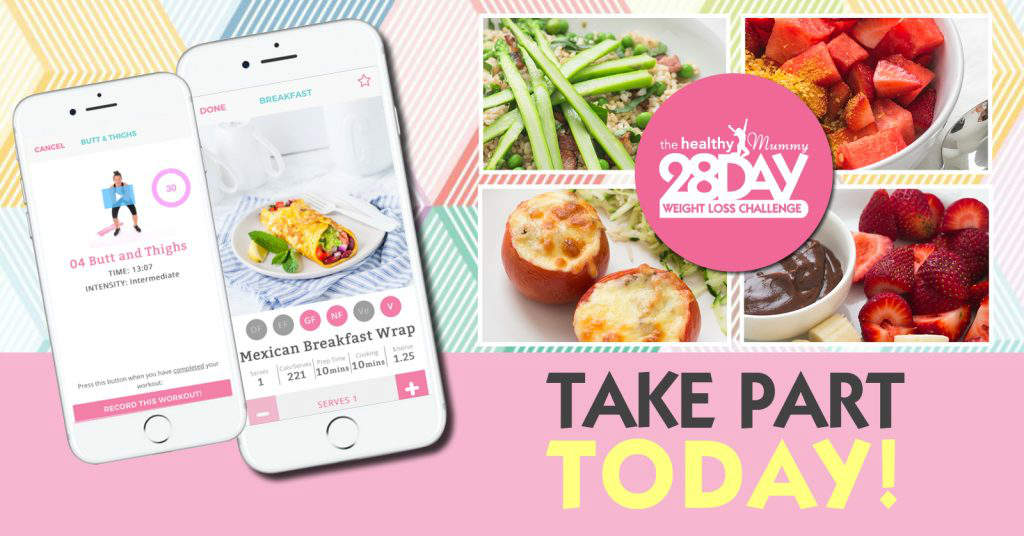 The MUMS ONLY program which has helped mums lose over 3 million kg.
The Healthy Mummy was founded in 2010 by mum of 2 Rhian Allen.
Her mission was to help mums get healthy, body confident and strong with a program that FULLY understood what it was like to be a busy and tired mum on a budget.
Today MILLIONS of mums use The Healthy Mummy and we pride ourselves in UNDERSTANDING mums and putting them first.
Get unrestricted access to :
● Over 350 AT HOME WORKOUTS
● Nutritionist designed weekly meal plans
● Personal Trainer crafted at-home workouts
● Daily Motivation from My Coach
● Personalised Shopping lists to make life easy
● Over 4,000 healthy and delicious recipes at your fingertips
● We WILL help you SMASH your 2020 goals and give you MORE energy and body confidence