How mum is beating bloat and toning her tum despite Premenstrual Dysphoric Disorder
Jacqueline Christie is one inspiring mum. Not only is she a mum to three children she has also managed to transform her body TWICE despite suffering with Premenstrual Dysphoric Disorder (PMDD) which predisposes her body to belly bloat as well as fatigue, headaches and tenderness. 
In this article, Jacqueline shares her journey, reveals what she does to tone her tummy and 5 best weight loss tips for mum's facing a similar journey.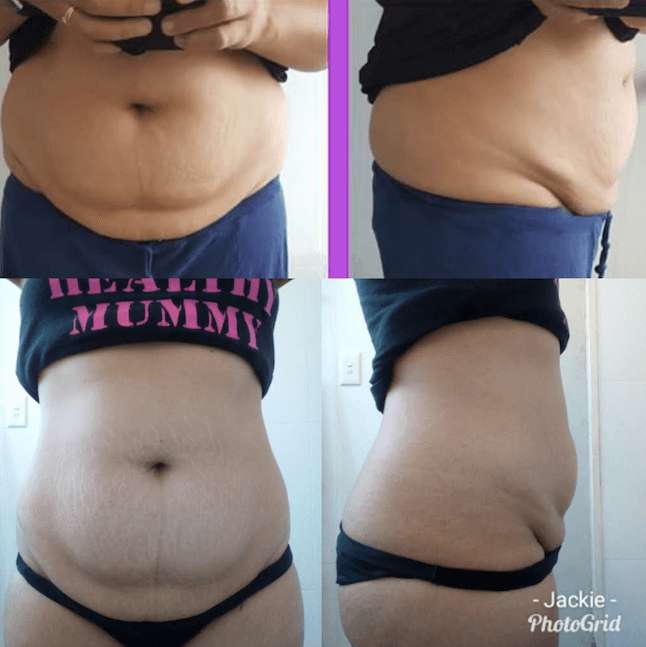 How mum is beating bloat and toning her tum despite Premenstrual Dysphoric Disorder
Jacqueline has been part of The Healthy Mummy community for three years now. She found the Healthy Mummy Private Facebook Support Group while searching for natural therapies to treat her symptoms of Premenstrual Dysphoric Disorder (PMDD).
PMDD is a severe form of premenstrual syndrome. According to Monash University PMDD affects approximately 3 to 8% of women.
While most women know about PMS – given that 90 per cent of women experience at least one classic symptom every month (classic symptoms include fluid retention, bloating, weight gain, increased appetite, breast swelling, breast tenderness and mood changes) – when these symptoms (especially emotional changes) go on to interfere with a woman's daily life this is considered PMDD.
While the cause of PMDD is unclear, researches believe that fluctuations in hormone levels affect brain chemistry resulting in severe disturbance of mood and energy.
Women with PMDD are also also at increased risk of periodic weight gain, poor self image and anxiety.
Following a new eating plan to ease symptoms
Jacqueline discovered a change in diet and lifestyle may ease and help alleviate her symptoms of PMDD. The mum-of-three began to use and make recipes from the Healthy Mummy's website.
A short time later, Jacqueline was inspired to join The Healthy Mummy's 28 Day Weight Loss Challenge and follow the weekly meal plans and have access to it's 4,000 recipes.
"Living The Healthy Mummy lifestyle – eating well and exercising – I have managed to live a lot happier and have eased my symptoms. I have also managed to stay off antidepressants doing so," Jacqueline reveals. "I have also lost 6kgs in the process".
Transforming her body…TWICE
While Jacqueline did have some time off (ceasing exercising and relaxing with her eating habits) due to injury (and regained some of the weight she had lost) – she has worked hard the past 12 months to shed some of that weight, increase her muscle mass and change her focus.
As Jacqueline continues with her Healthy Mummy journey, she is finding that is she focussing less on the 'weight loss' side of things and more on 'overall wellbeing'.
Jacqueline says, "I am feeling amazing".
Belly blasting challenge
Every month on the 28 Day Weight Loss Challenge is a new theme. May for instance, is the Belly Blasting Challenge, which Jacqueline reveals she is very excited about.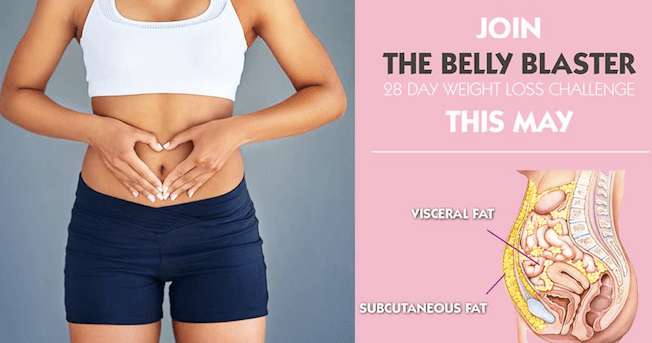 "May is really going to help me focus on my problem area, my belly."
Learn more about the BELLY BLASTING 28 Day Weight Loss Challenge.
While Jacqueline says she has come to embrace and love her body imperfections, she would like to continue to tone and tighten her tummy.
"I'm going to keep on track with my water and use the 28 Day Weight Loss Challenge Core Workouts a lot more this month.
"I love working out at the gym using weights, mixing up different classes like boxing, kong and bootcamp. When I can't make the gym – I do love using the boxing, tabata, butt and thigh workouts in the 28 Day Weight Loss Challenge Exercise Tab on the App".
Jacqueline shares her goal "is to be happy, fit and strong. I would also like to fit into a size 12 comfortably as at the monent I'm in between sizes."
Top 5 weight loss tips
When it comes to inspiring and encouraging other mum's on a similar journey, Jacqueline reveals the below are her best tips:
Focus on your journey and goals (don't compare yourself to any one else)
Ditch those scales (consider weight loss a bonus, but not your focus. Your focus is your health)
Utilise ALL The Healthy Mummy has to offer, especially the Healthy Mummy Private Facebook Support Group
Surround yourself with like minded people/women/mums outside of the group in your real world. It helps you stay on track having others with the same goals.
Prepare and Plan! Being organised helps us stay on track and sane.
For more information on the 28 Day Weight Loss Challenge click here.
To read more inspirational weight loss stories click here.