Top 4 Lunch Boxes For Starting School
Some of us at The Healthy Mummy HQ have got our eldest children starting school next year and it has got us thinking about what kind of lunch box we should be sending them to school with! Keeping in mind that they won't have mummy or their helpful preschool teachers there to help them open the lid or clasp, we have been searching for lunch boxes that are easy to pack and are not too tricky for our littles ones' fingers!
Here are our top five lunch box choices
1) The Yum Box
This is my favourite choice and what I will be sending my daughter to school with. The yum box is made with child safe products, BPA free, phthalates-free and is dishwasher safe! My favourite part is that it is leak proof! Meaning that in the one box you can pack dry ingredients, such as a sandwich, and wet ingredients, such as yoghurt and not have to worry about it mixing together!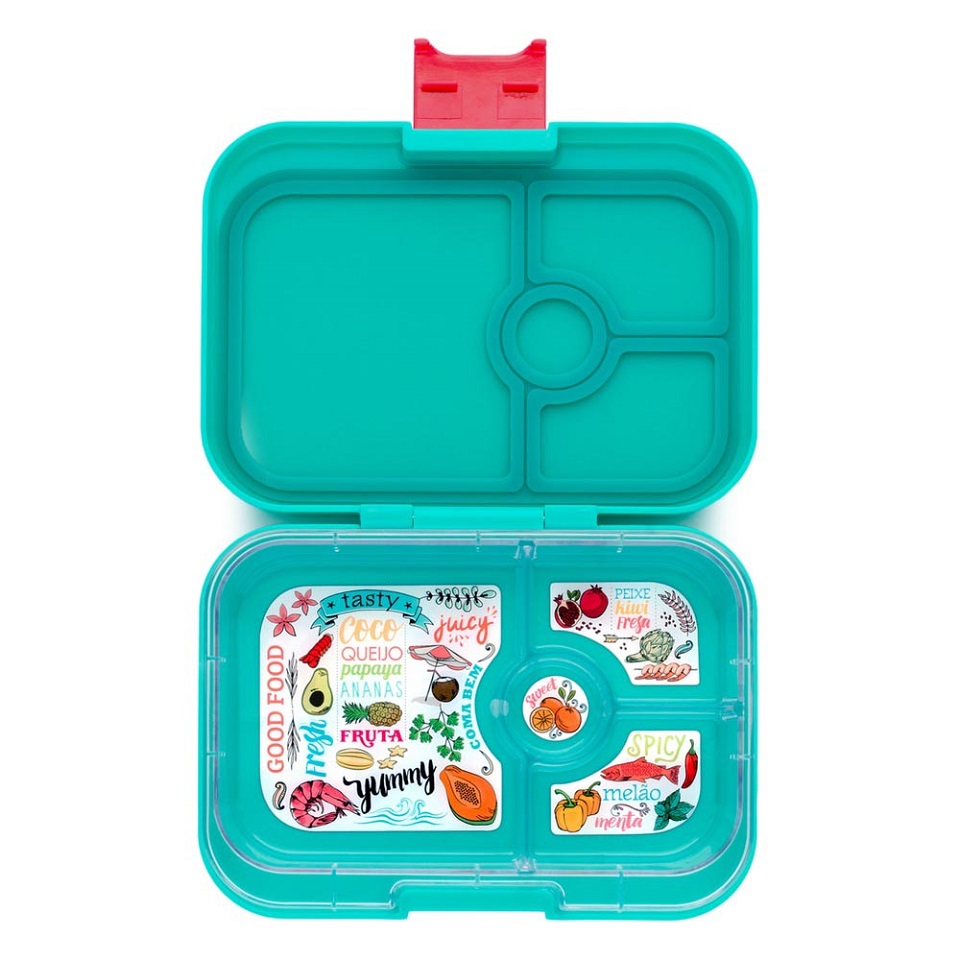 Image: www.yumbox.com.au
2) Sistema Slimline Quaddie
A more budget friendly option is this BPA and phosphate free lunch box with multiple compartments, which comes with a box sized drink bottle. I have seen this little beauty in use with a young toddler who has no trouble opening all compartments, and finds it exciting opening up all the little lids to discover what is inside.
For the mums, this box provides lots of space to fit in enough food to keep your little one fuelled for a busy day!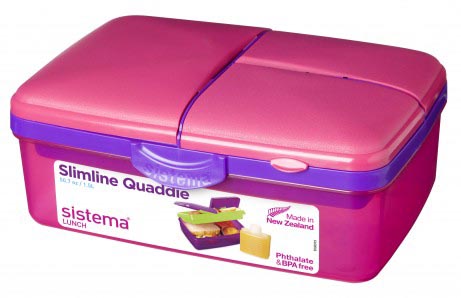 Image: www.sistema.com
3) Skip Hop Lunchie
My young children adore these friendly faces for their daily back packs and as a lunch bag they are big enough to pack a day's worth of lunch. Keeping your food and drinks cold with insulation, these bags have a main compartment and an interior mesh pocket to hold forks and spoons, or lunch money.
Personally, I think these are more child friendly than they are mum-friendly, but how can you deny your kids these cute little friends!?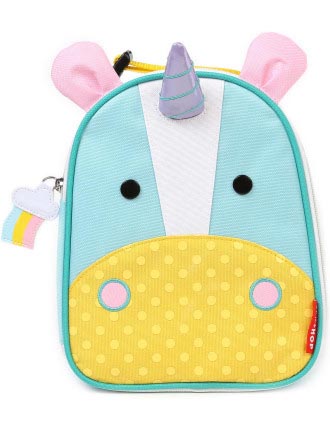 Image: www.skiphop.com
4) Go Green lunchbox sets
This is an all-in-one option, with the price covering the lunch box, bottle (holding 240 mls of water) and the lunchbag. I would probably give this lunch box to an older child, unless you have a particularly dexterous kindergartener, as it has a little twist and lock knob on the lid of the lunch box.
But I do love that this is at an affordable price and includes so many parts of your child's lunchtime needs.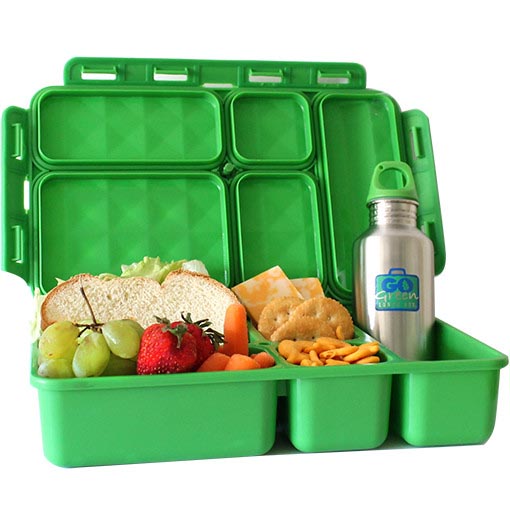 Image: www.gogreenlunchbox.com
Find lots of kid-friendly recipes to fill up your child's lunch box here.
So there you have it. Our top picks for the beginner's lunch box. With the end of the year approaching fast we really need to head out and get a start on this 'back to school' shopping!