Top 5 Running Prams & How To Choose The Right One For You
When trying to keep fit and lose weight, motivating yourself to get into a regular exercise plan takes dedication. It can be so easy to find any excuse NOT to get out and hit the pavement.
Our Healthy Mummy HQ is full of mummies with young children, so we know how difficult it can be. That is exactly why we have investigated what we think are the top running prams available in Australia.
There will be no excuse not to head out the door with these beauties.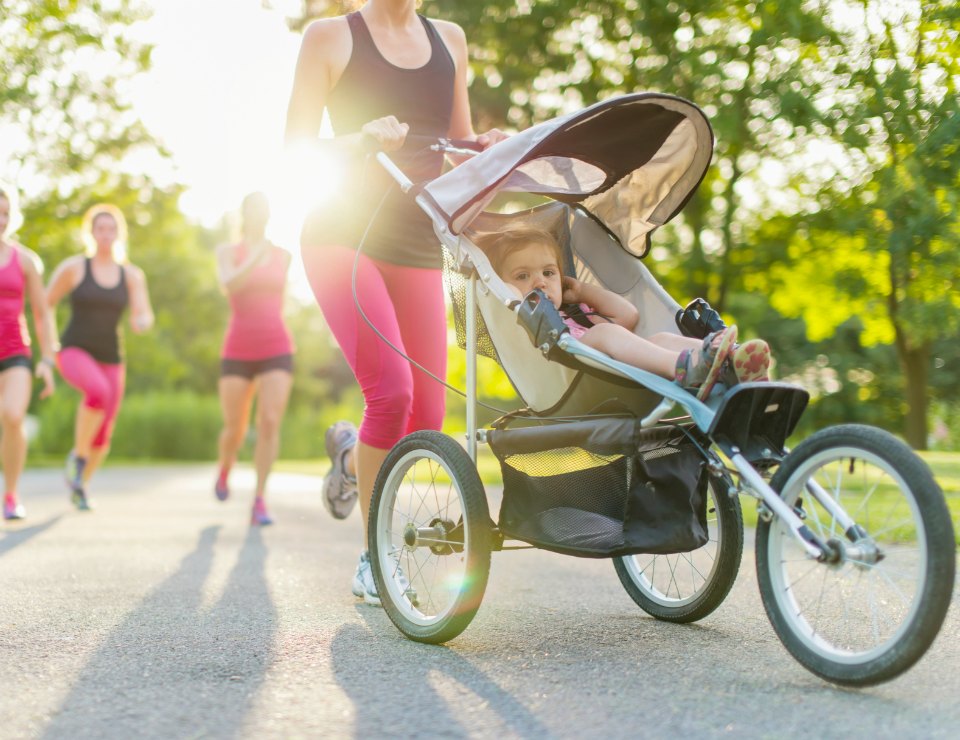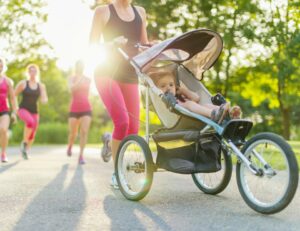 What to look for in a running pram
1. Stability
Before purchasing, consider how much time you will be spending running versus walking. The more stable the pram, the more difficult it is to manoeuvre at higher speeds around bends. As a runner, you need to be able to lift the front wheel to turn the pram around the corner. The heavier and more evenly distributed the weight is across all three wheels, the harder this is to achieve. Light weight is more idea for jogging with.
2. Lockable Front Wheel
If you are going to be using your pram for running then you NEED a wheel that locks in to place. Many offer the option to lock it or allow it to swivel, however with the swivel it can be very dangerous. Even hitting the smallest pebble on the path could send your pram in to an unplanned direction.
3. Hand Brake
Having the option of a hand brake allows the runner more control over the pram. This is especially useful for parents who live in hilly areas. You can use the hand brake to help slow your pram down allowing you to maintain form and posture. This makes running much easier than having to lean back acting as the brake and brace for the pram.
4. Sun Shade
We all want a sun shade that will cover our children from all directions, especially in the Australian summers. So make sure you check this out and ensure that the sun shade is easily movable so that you can put it in place no matter where the sun.
Without further ado, here are our 5 favourite running prams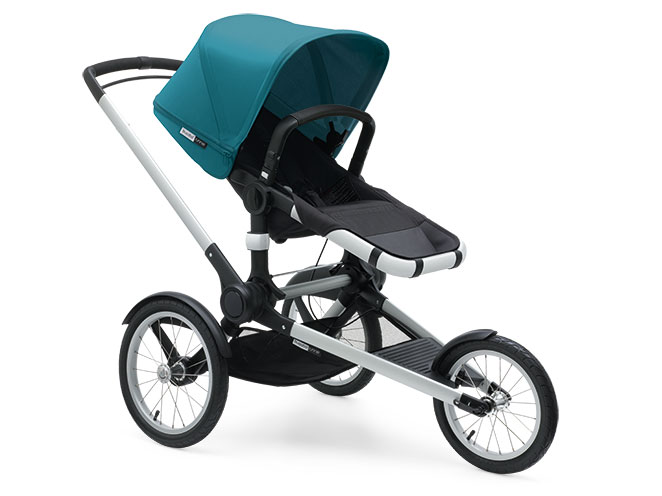 Designed with active parents in mind, this pram comes in two versions; as a complete jogging stroller and as an accessory for existing Bugaboo owners, offering an easy, click-and-go jogging extension. In characteristic Bugaboo fashion, you can choose to have the seat facing you, or facing the world. With sun canopy, rain cover and underseat basket, you will be running in true Bugaboo style.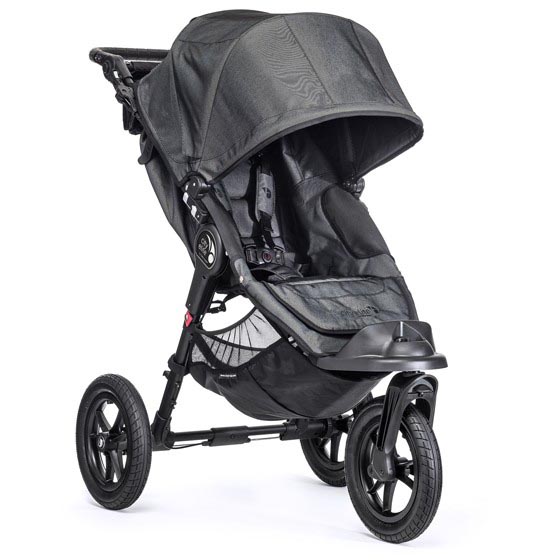 This pram is made for the beginner, a more casual jogger rather than an intensive runner. It offers a large sun shade with two windows, air cushioned wheels, front suspension and an optional locking front wheel. A pram that can be used in your day to day life as well as your exercise plan.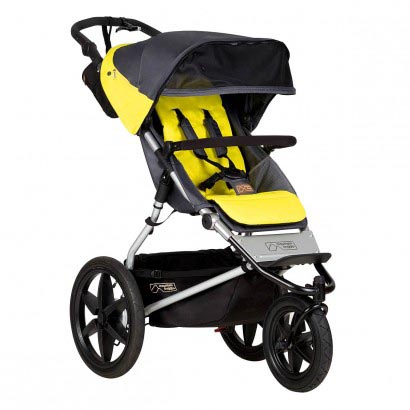 For joggers, runners, and errand runners. This pram offers a solution for all of your needs. Allowing parents to use the one pram to cover all of their needs. The Mountain Buggy Terrain has a slim profile, adjustable handle bar, stability for walking, handbrake and is easily collapsable. I haven't met a Mountain Buggy owner that isn't a proud owner!
The serious runner with a serious price tag. This streamlined, light weight piece of equipment is built for speed and ease. With some saying it is 50% easier to push than any other running pram. It is built for one hand control allowing for for un-compromised posture. Full suspension, one hand disc brakes, 20″ tyres and a full sunhood. There is no doubt that Phil & Teds have built this pram for hours on the road, ensuring easy use, comfortability for the rider and a successful run.
For those with multiple children, don't let that be your excuse. Here is our pick for the best dual running pram. Just like the BOB Ironman, any pram made by this company provide a top of the line solution for your running desires. This one allowing for you to take more than one child along with you.
So there you have it, get out there and pound the pavement.
Why not check out our top 5 baby wraps for keeping your little one snug as a bug.