Avoid these 10 foods to lose stomach bloat
Ready to blast away the bloat? Remove the muffin top? Then check out the top commonly consumed foods to avoid to lose stomach fat.
Ready to blast away the bloat? Remove the muffin top? Lose the love handles? If you're looking for ways to lose stomach fat, you're certainly not alone!
If one of your goals is to target your midsection, then in order to do this, you may want to check out the list of commonly consumed foods that could be doing you more harm than good.
Foods to avoid or limit to help lose stomach fat
1. Dairy products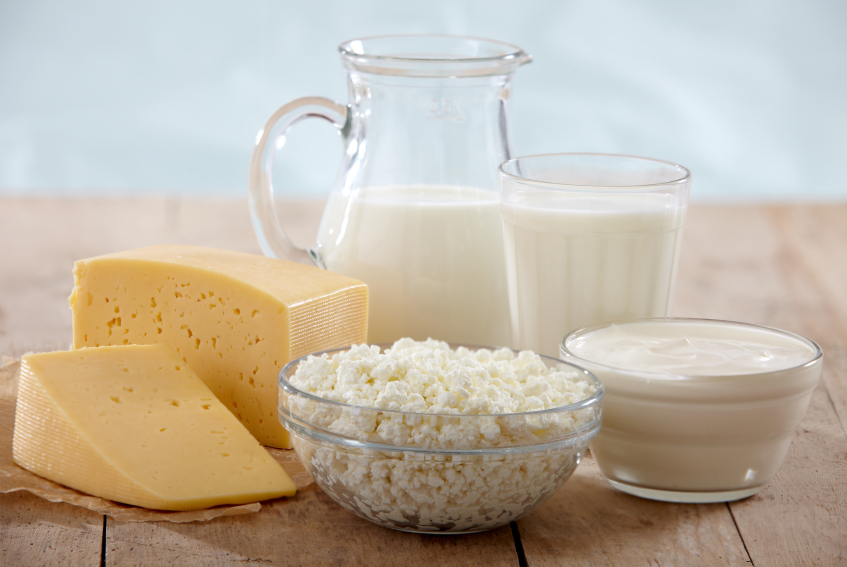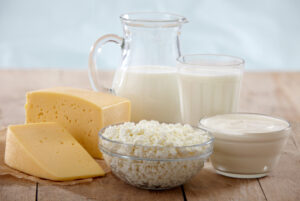 Lactose intolerance can range from mild to severe, but either way, gas is usually a symptom.
Feeling bloated? Try limiting the amount of milk, cheese, yoghurt, and ice cream you eat and see if that helps.
But if it does, you don't have to ditch dairy altogether. Drink lactose-free milk or take Lactaid pills to help your body digest milk products.
2. Potato chips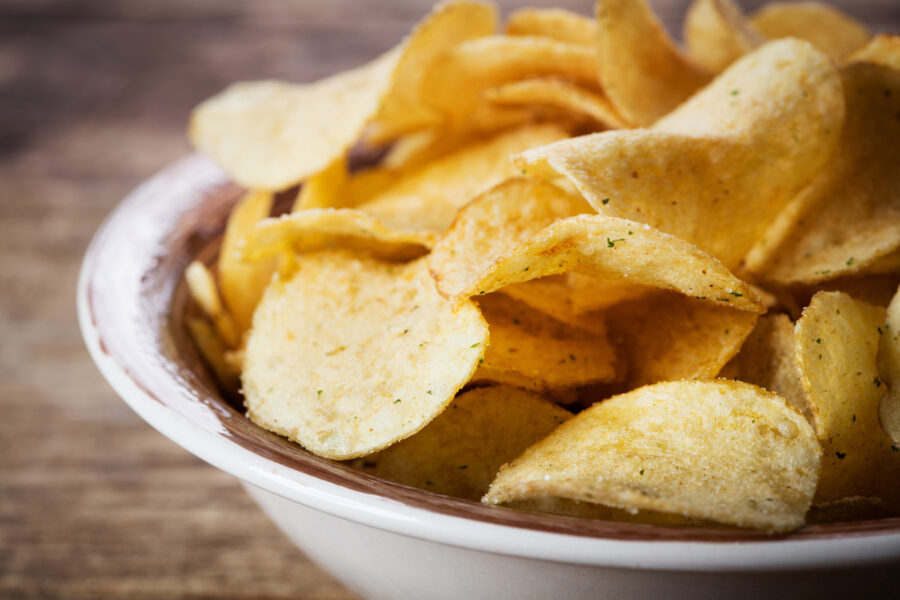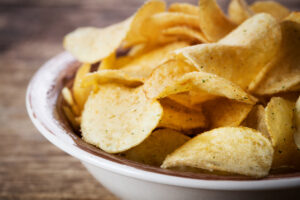 One of your favourite snacks may be giving you belly fat. Most potato chip brands are cooked in hydrogenated oils. This type of oil is called a trans-fat.
Trans-fat is known to increase cholesterol, contribute to heart disease and increase weight. There are baked and low-fat potato chips on the market that make better choices.
3. Soda/soft drinks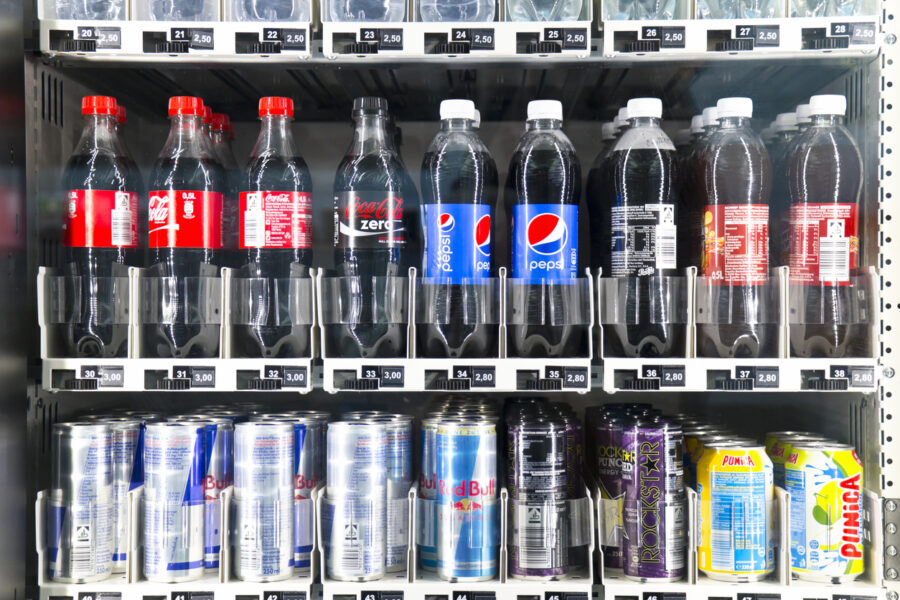 Soda is not only unhealthy for you, but it also increases belly fat. It has empty calories that add excess weight and also provides large amounts of sugar.
Your body has a hard time burning this sugar off, especially in the midsection.
You may think that diet soft drinks are better, but they also contain artificial sweeteners that contribute to bad health. It's best to drink pure water to lose your belly fat.
4. Processed baked goods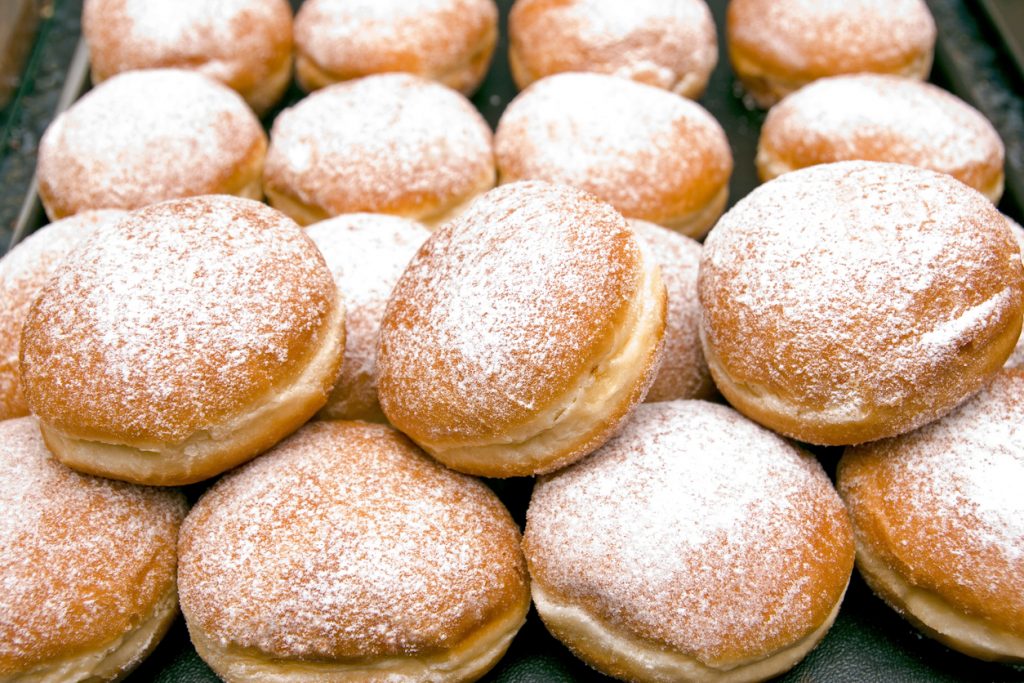 So convenient, so tasty (if we're being honest here), but so not worth it.
Those pre-packaged mini muffins, doughnuts, and dessert cakes will add loads of unwanted sugar to your diet, plus they aren't easy to digest.
These foods are bad on so many levels because they are filled with high sugar content and preservatives for a longer shelf-life — they can literally sit there forever!
Sugar increases inflammation, which can also make you look puffy and bloated.
5. Margarine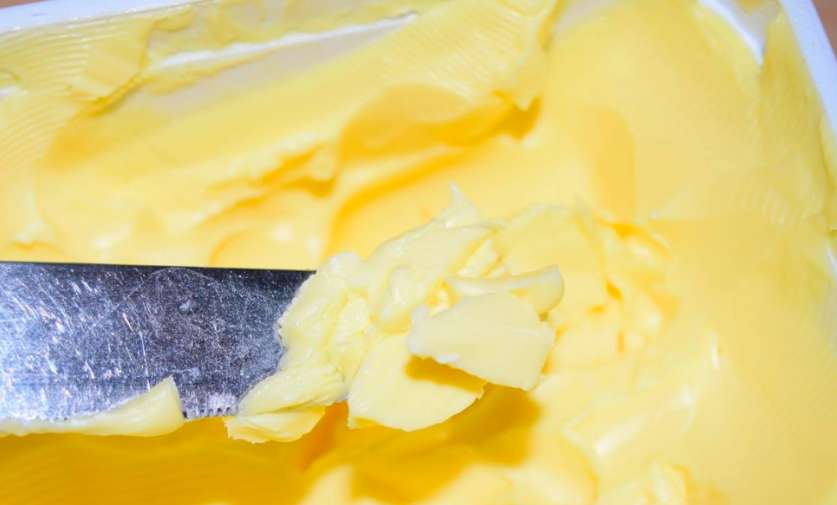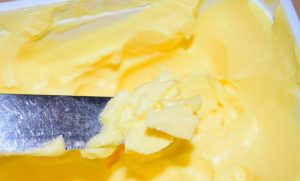 Choose regular butter or soft spread (make sure it's real butter) over margarine when topping foods or baking!
Margarine is usually loaded with trans-fat and is found in plenty of pastries, crackers, snack foods, and even microwave popcorn, so limit intake to keep cholesterol levels in check.
6. Fried foods
Deep-fried chicken and French fries taste good, but they will not do your stomach any favours. Fast food is usually greasy and has very few vitamins and minerals or fibre.
Instead, it is loaded with sodium and trans-fat, which manifests itself in your stomach. If you must have fast food, choose healthy takeaway options.
7. White flour and rice
Try to cut back on the white carbs if you are truly determined to see your belly vanish. Trade your white bread, flour, rice, and pasta for whole-grain products such as brown bread and rice.
White carbs have already been processed and are therefore digested rapidly by the body to be stored as fat.
8. Cereals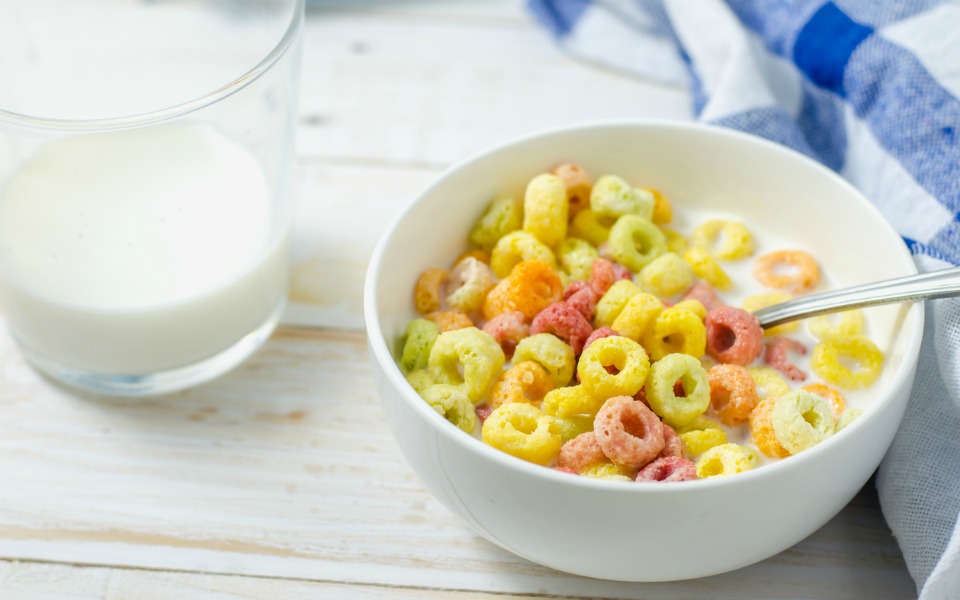 Not all cereals are bad for you, but often people double the serving size, which means more is eaten than recommended.
If you find that your pants are getting a bit snug in the mornings, you might want to try weighing your cereal with a measuring cup before you start to gulp it down.
Also, choose a nut milk like almond milk and avoid the temptation to add sugar. You can always try these great healthy breakfast options or try the Healthy Mummy Smoothies
9. Refined sweeteners and sugar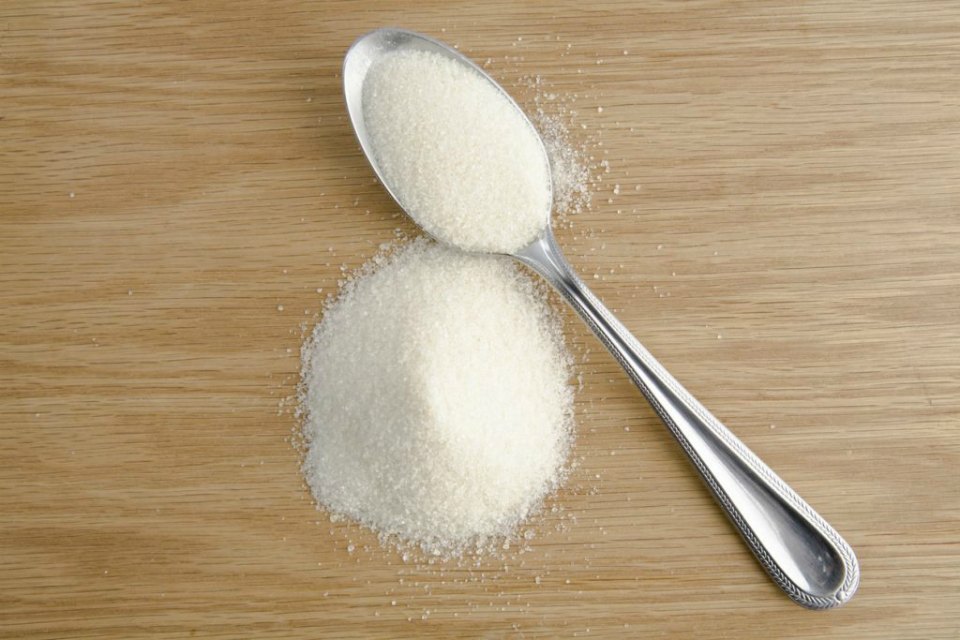 Refined sugar helps to raise the insulin level in the body, which promotes the storage of fat. It also affects the immune system and makes it harder to fight off germs and diseases.
10. Cut down on alcohol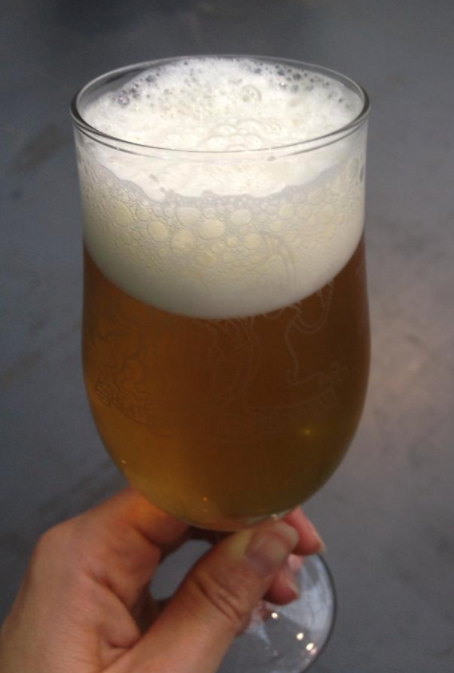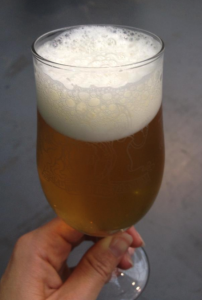 Booze makes your body feel bloated. Alcohol can throw the body's balance of water off and lead to water retention and excessive stomach gas.
It is important to understand that alcohol-water retention, especially if combined with high-salt meals, can lead to swelling and discomfort if the amount of alcohol in the bloodstream becomes too high.
3 GREAT choices to help you lose stomach fat
1. The Healthy Mummy Smoothies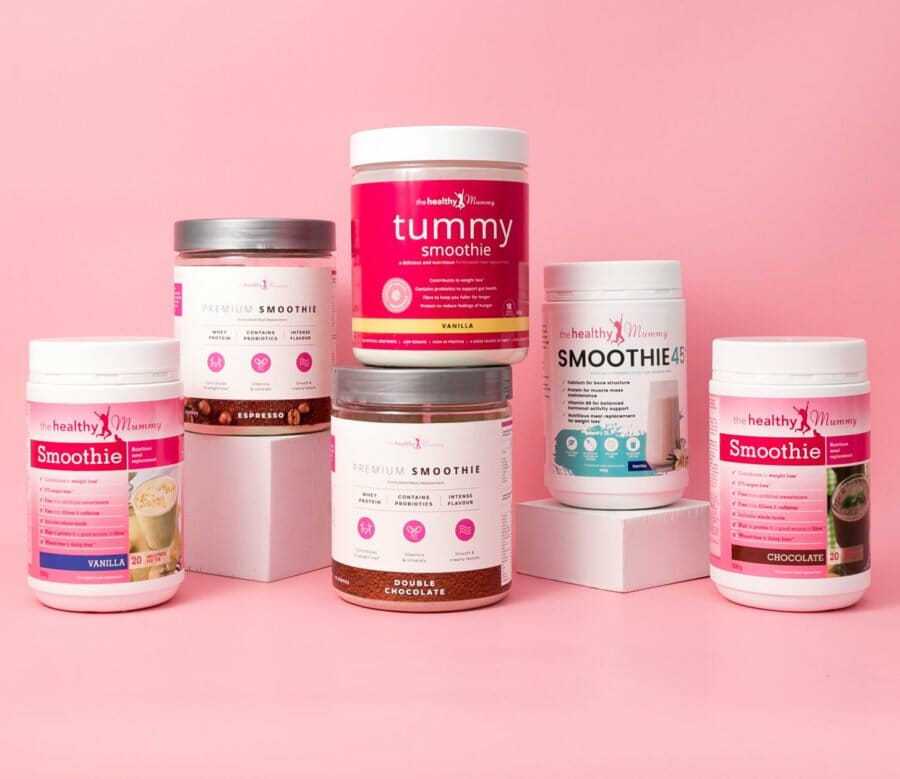 Healthy Mummy Smoothies – a healthy breakfast means you are less likely to reach for fatty or sugary snacks for morning tea.
2. Fresh, organic food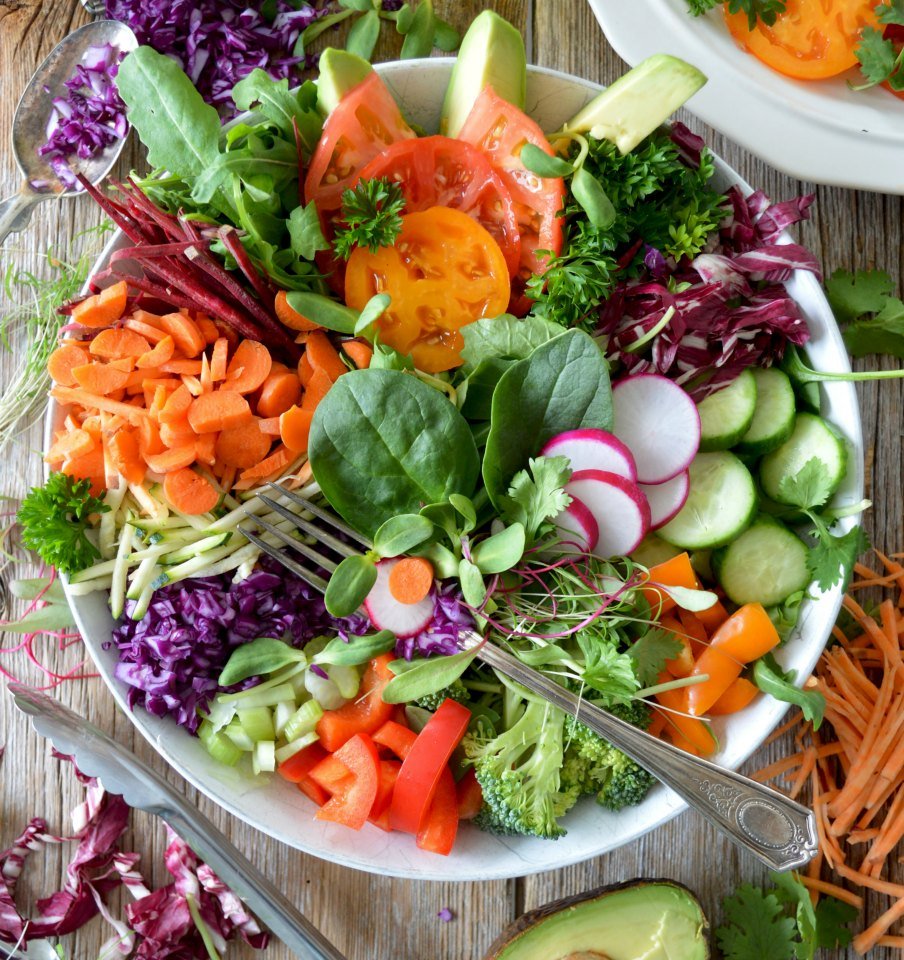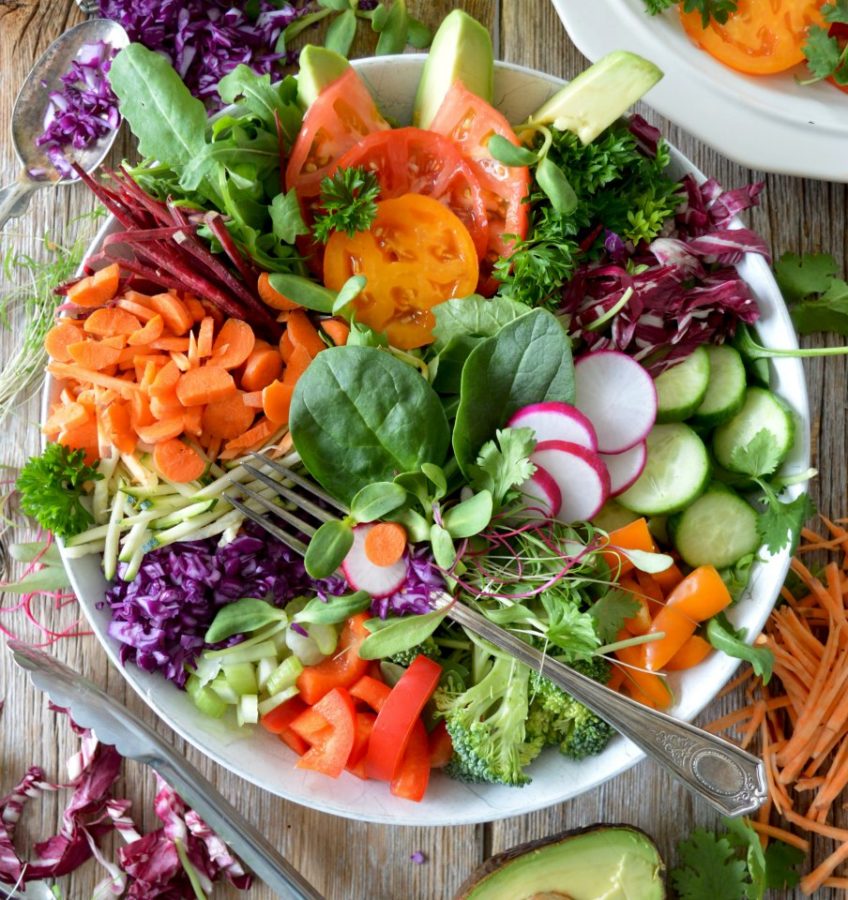 Fresh is best – cut out as much processed food as possible (anything in a packet, basically) and opt for plenty of fresh fruit, vegetables, nuts, seeds, meat and low-fat dairy.
3. Daily exercise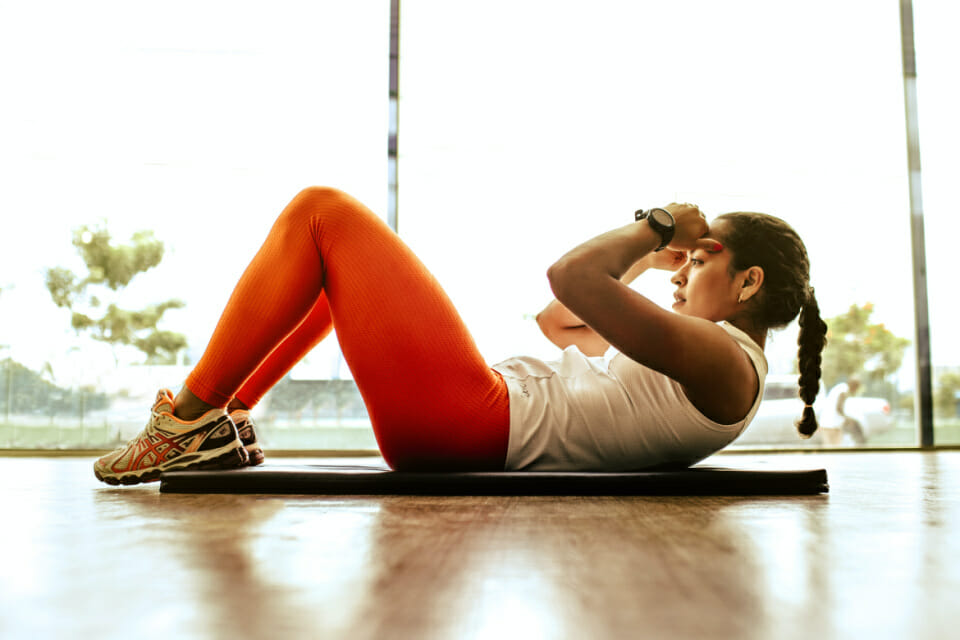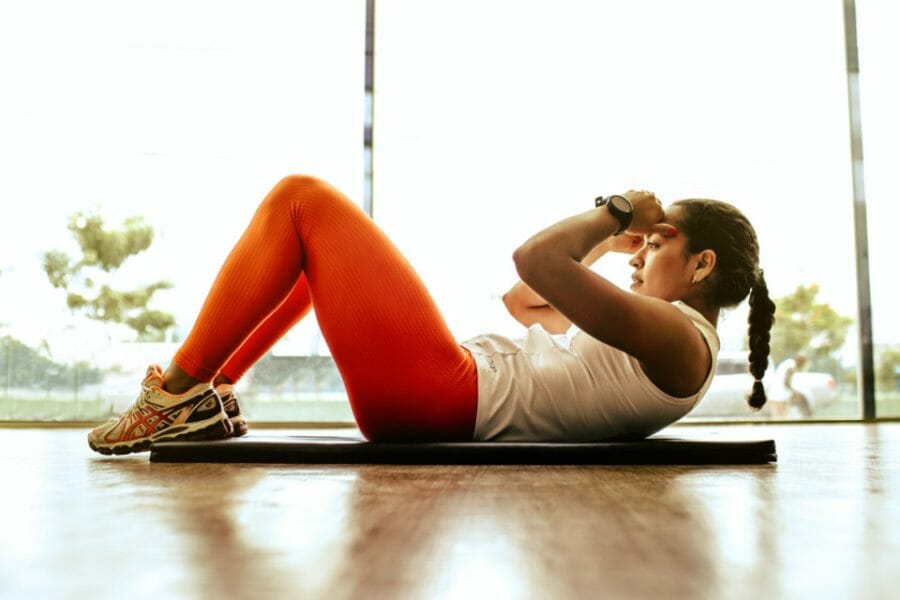 Get moving regularly – daily exercise is a great way to shift tummy fat. A regular walk or jog as well as the exercises from the 28 Day Weight Loss Challenge, are all great options.
And if you want to get serious about losing belly fat, join our 28 Day Weight Loss Challenge where all recipes and food plans are chosen to help reduce belly fat too.
Let The Healthy Mummy help you lose stomach fat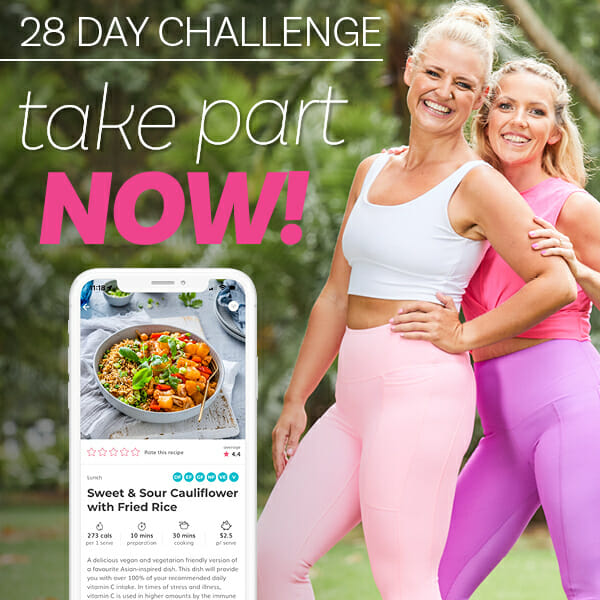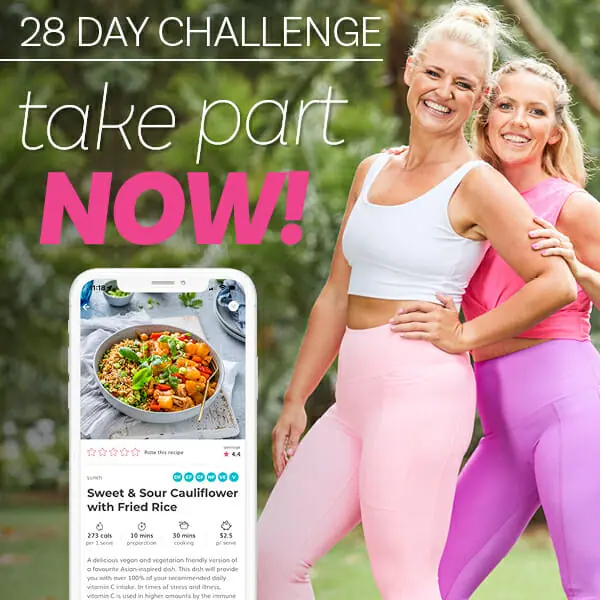 Think of the challenge as the best value personal trainer, dietitian, meal planner, chef and motivational coach that you have access to every day – without the high cost and all created JUST FOR MUMS.
We understand that losing weight (especially around trouble areas like the stomach) can be daunting.
This is why we created our 28 Day Weight Loss Challenge, where you can access healthy meal ideas, exercises and food planning tools to shed kilos in just four weeks.
AMAZING transformation where mums were able to lose stomach fat
Jo Hartnett has lost 38kg
Jo Hart not only rocks her new bikini, but she has also lost 38kg* with The Healthy Mummy 28 Day Weight Loss Challenges.
She says "I am proud of the change I have made for not only me but for my family too".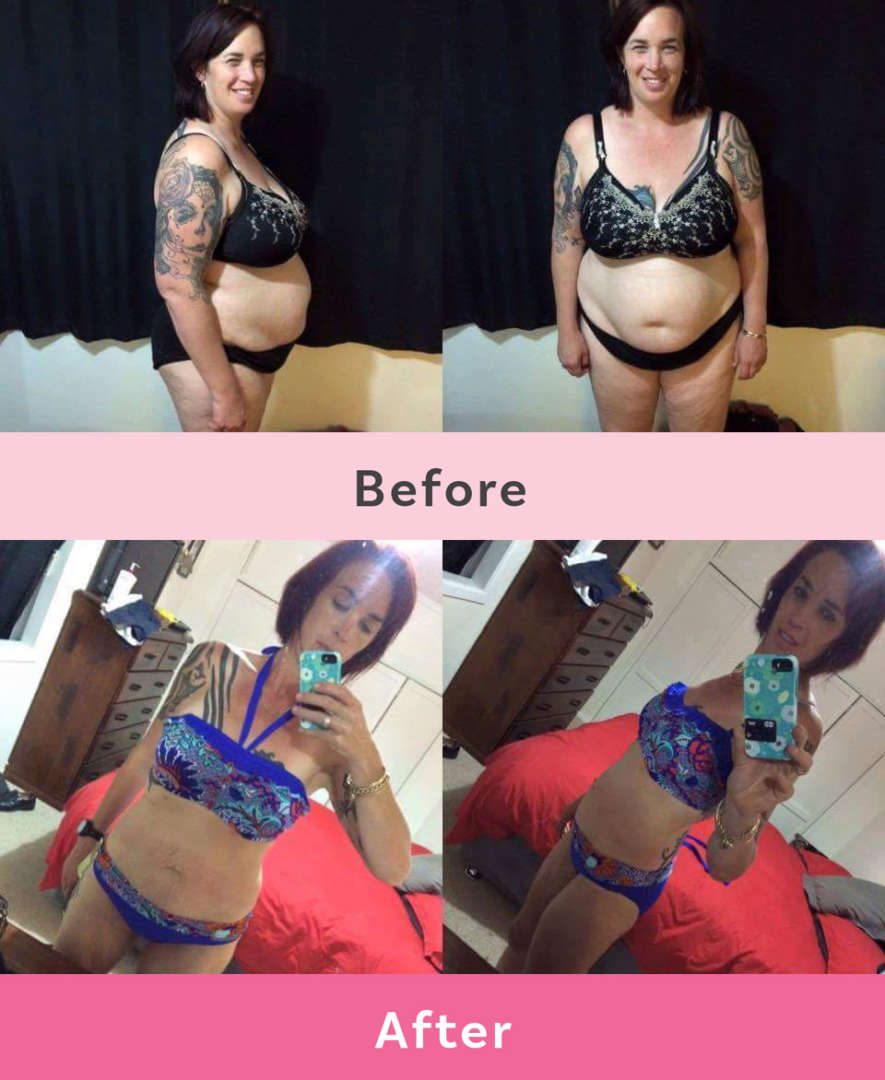 Busy mum of four Jo Hartnett from Busselton, Western Australia has lost 25kgs* by following the Healthy Mummy 28 Day Weight Loss Challenges.
She says, "I'm loving my new shape and I have so much more energy. I had no energy. I didn't enjoy it and I didn't make the most of school holidays."
Louise May has lost 43kg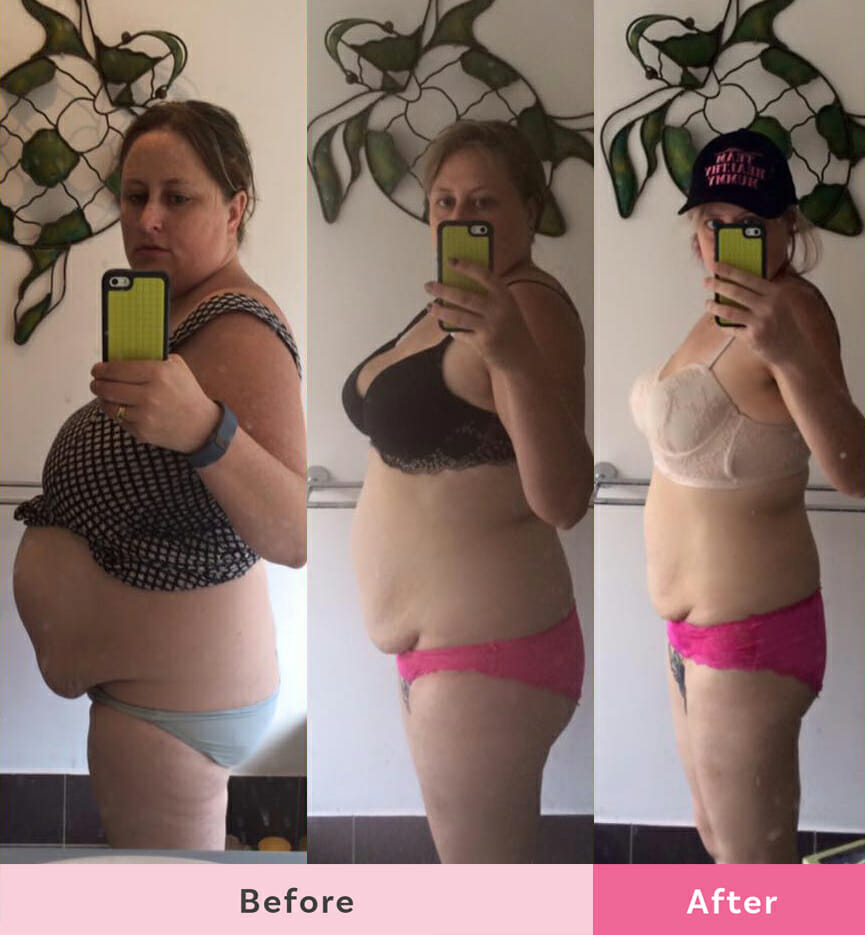 Louise May
Louise has lost a total weight of 43kg and is looking and feeling great!
"My starting weight was 116kgs* I now weigh 73kgs. That's a total weight loss of 43kgs*," she says.
"I've been following The Healthy Mummy 28 Day Weight Loss Challenges on and off and the Smoothies. My main form of exercise is walking and housework chores."
Alicia McAlpine has lost 38kg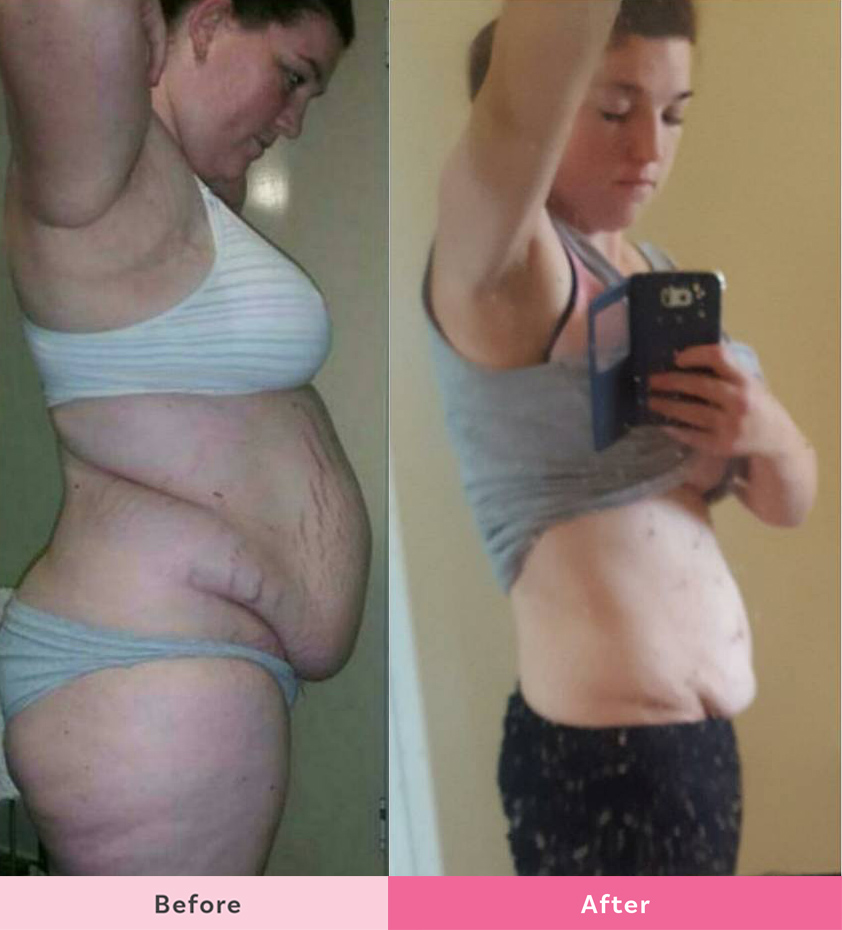 Alicia reveals her biggest downfall was her eating habits.
"I would eat whatever I wanted, whenever I wanted and soon saw my weight spiral out of control. Between 2002 and 2015 I put on over 50kg," she says.
"After starting The Healthy Mummy 28 Day Weight Loss Challenges I have lost 38kgs* and am still on a mission to lose another 12kgs. I'm feeling pretty proud of how far I've come and know I will succeed in losing the extra kgs!".
Alanna Muller has lost 20.6kg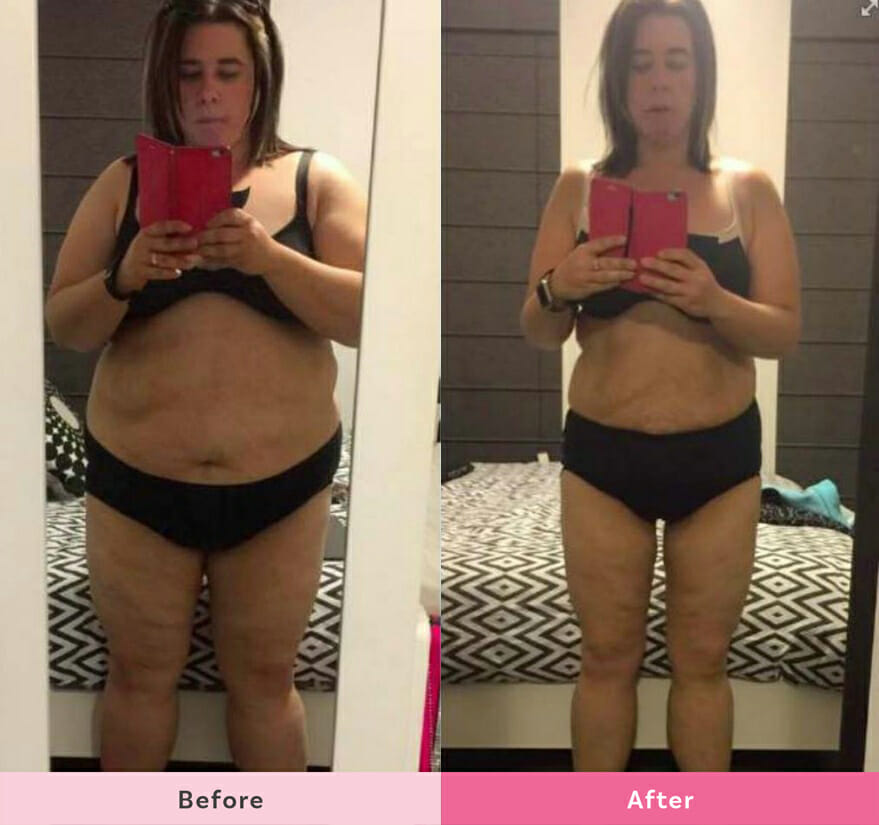 Alanna Muller has lost 20.6kgs* (from 105.6kgs* to 85kgs*) with The Healthy Mummy program.
She says: "I love that The Healthy Mummy Smoothies and 28 Day Weight Loss Challenges are breastfeeding/family/budget friendly. Other than the obvious missing belly, the changes I see still surprise me.
"Like the fat above my knee and elbow and the definition in the butt area. All of these things mean so much more than a number on the scales.
"I still have a way to go but I am so grateful for having found The Healthy Mummy when I did, it really has changed my life!"
Ryann Reid has lost 40kg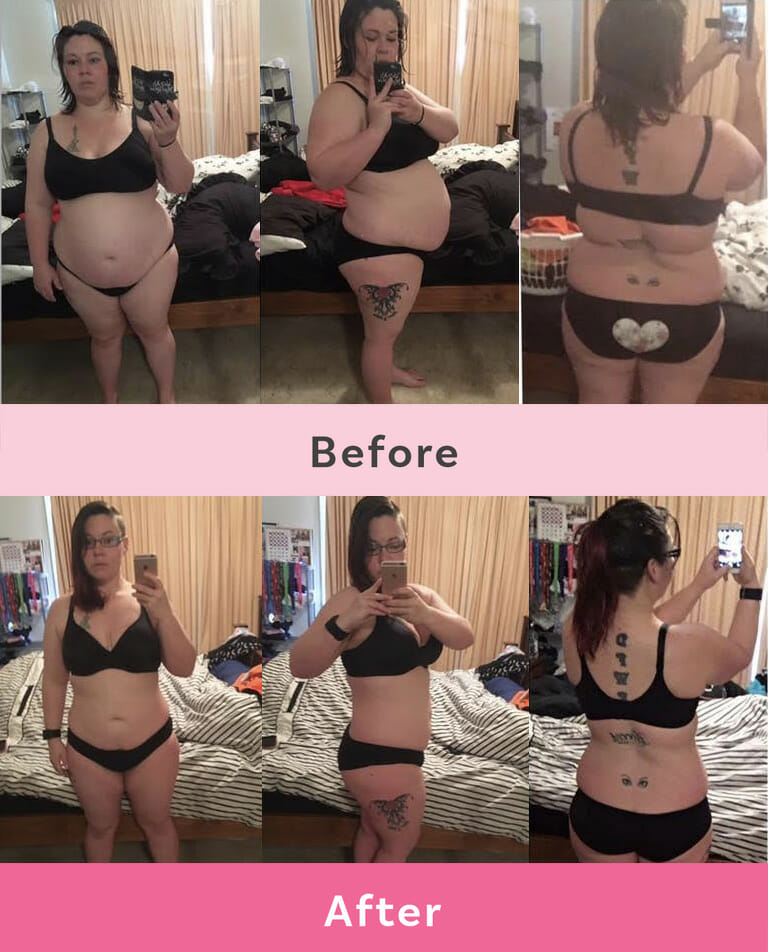 After suffering from bipolar disorder and weight gain from the prescribed medication, Ryann decided to sign up for The Healthy Mummy 28 Day Weight Loss Challenge.
Ryann has now lost 40kgs* and developed a healthy relationship with food and exercise.
The gorgeous mum is happier than ever and says: "I am so proud of myself and I am thankful that The Healthy Mummy has allowed me to find myself again".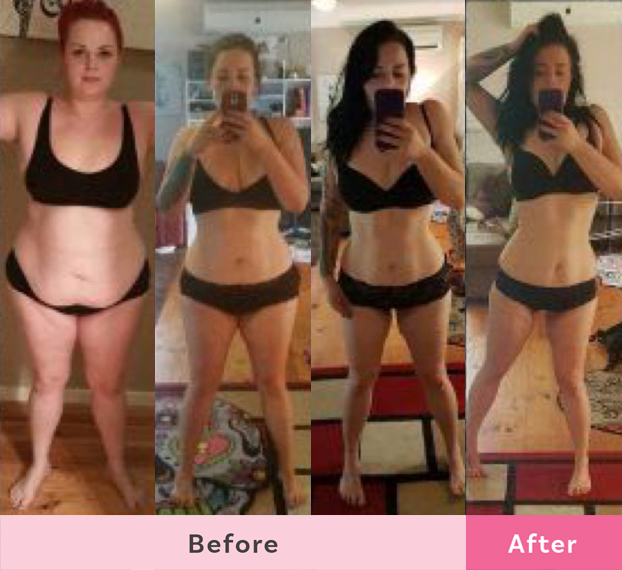 Start your healthy lifestyle today by joining the 28 Day Weight Loss Challenge
If you are wanting to lose weight and improve your energy – not to mention – help improve your overall health and well-being – our 28 Day Weight Loss Challenge is an awesome program to check out.
To learn more about our 28 DAY WEIGHT LOSS CHALLENGE CLICK HERE or purchase our Smoothies.