When you are trying to lose weight, optimum nutrition is key. You want to include nutrient dense foods which are high in protein, fibre and an array of vitamins, minerals, phytonutrients and antioxidants.
Here are 10 foods which will benefit your overall health that you can enjoy on the 28 Day Weight Loss Challenge.
1. Pomegranates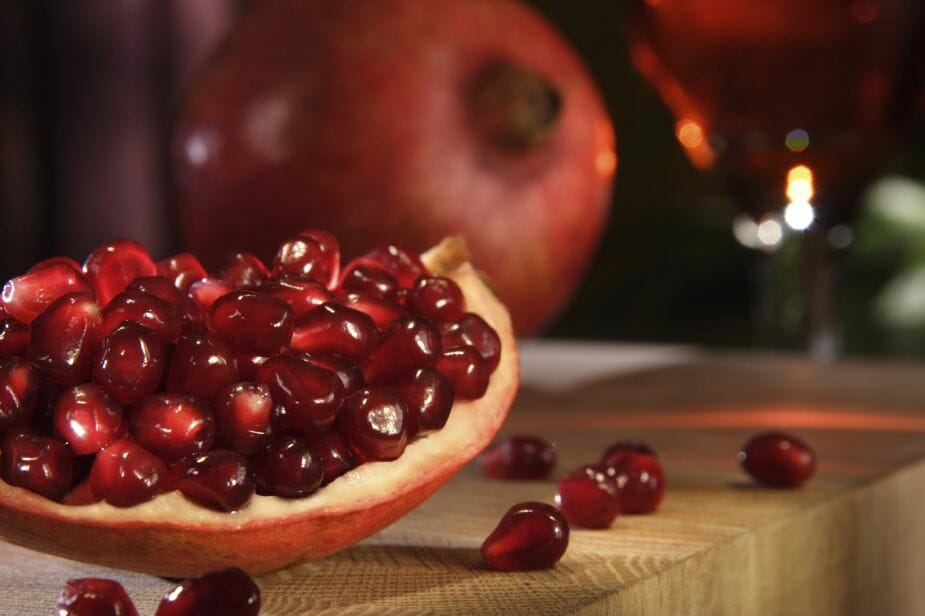 These antioxidant powerhouses are delicious, juicy and crunchy all rolled into one. They are also beautiful sprinkled on top of a salad. By adding something kinky and yummy like this to an otherwise boring salad, you revolutionise the meal from a health perspective, but also a taste perspective. They are also ridiculously beautiful rubies!
2. Chickpeas
Chickpeas are fabulous for every healthy eating plan and even better for a weight loss plan as they are high in two factors, protein and fibre. Both protein and fibre are important in keeping us feeling full. This aids with cravings and crashing of sugar levels during the day.
You can add cooked chickpeas to salads with warm roast veggies, roast them on their own for a snack or blend them up into hummus too. Yum!
3. Chia seeds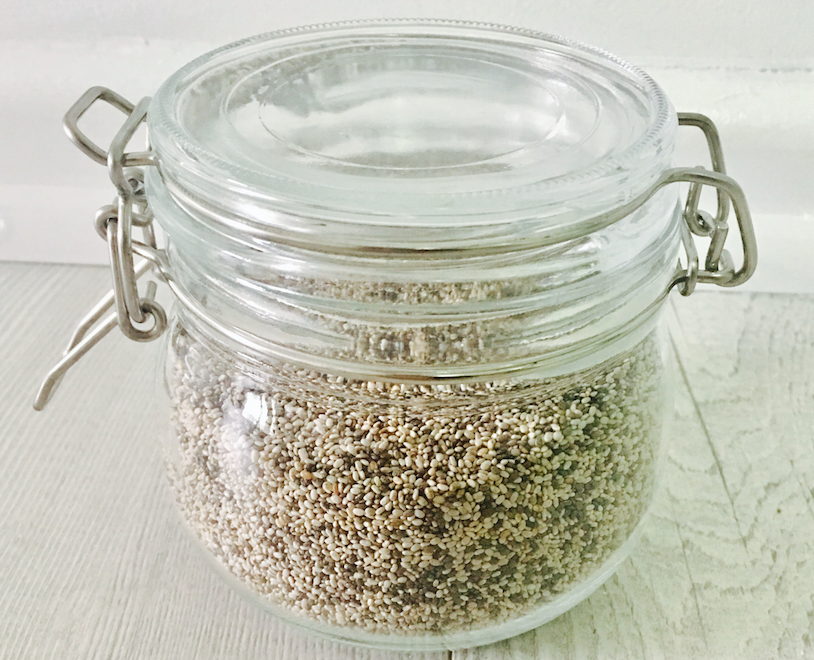 We all know that chia seeds are great for omega 3 fatty acids but one other feature of chia seeds (and all whole seeds) is their high fibre content.
Sprinkling just one tablespoon of chia seeds will increase your fibre intake and also help you keep regular. Keeping regular is great for your heart and gut health but also important with water retention.
4. Grass fed beef
If you are an omnivore, there is nothing better than eating a slow roasted or BBQ cut of lean grass fed beef. The iron in the beef is important for women as we need more iron then men during that time of the month but also iron is integral for keeping our immune system in tip top performance. Beef is also high in protein which is important for immunity and regeneration of cells.
5. Avocados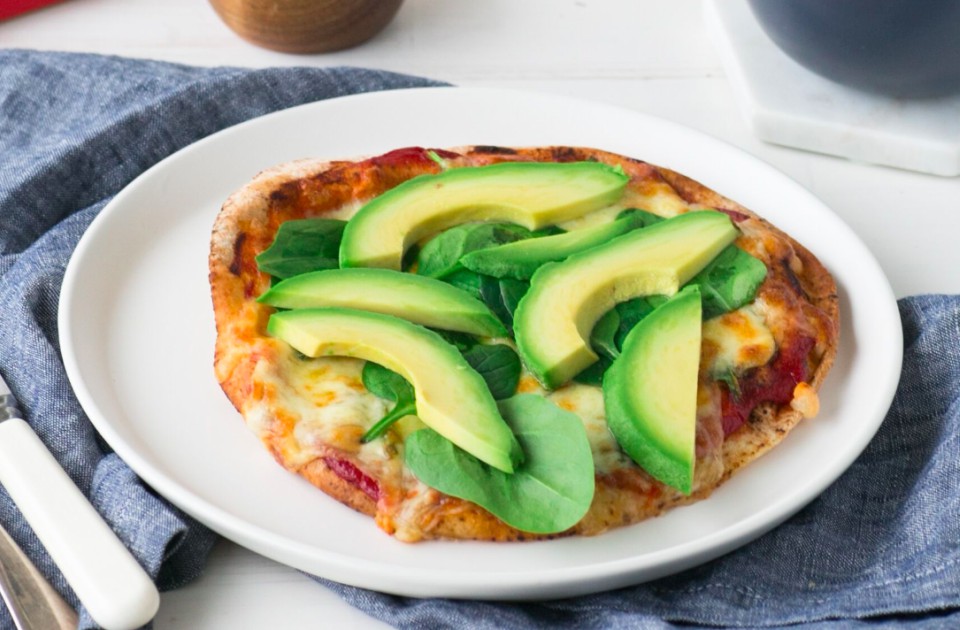 Avocados are luscious and nutritious. They are full of fabulous vitamin E and mono-unsaturated fats. When people are trying to lose weight they become a little nervous around fat as the energy per gram of fat is higher than carbohydrates and proteins. But, good fats such as those found in avocados are a great way to get the fat soluble vitamins without necessarily the other ingredients that are associated with fats in processed foods.
You can use avocados as a creamy base to a delicious dessert or scrummy savoury main. This Avocado and baby Spinach Breakfast Pizza (pictured above) is available on the 28 Day Weight Loss Challenge recipe hub, where you can find HEAPS of avocado recipes!
6. Herbs and spices
Parsley is incredibly high in vitamin C, mint is calming on the digestive system, ginger and chilli is thought to speed up your metabolism. Herbs and spices are so diverse and so refreshingly flavourful.
There are so many medicinal and healing properties to herbs and spices but the best bit when you are on a weight loss plan is that you can add nutrition and flavour without adding anything that can thwart your losing weight efforts.
7. Yoghurt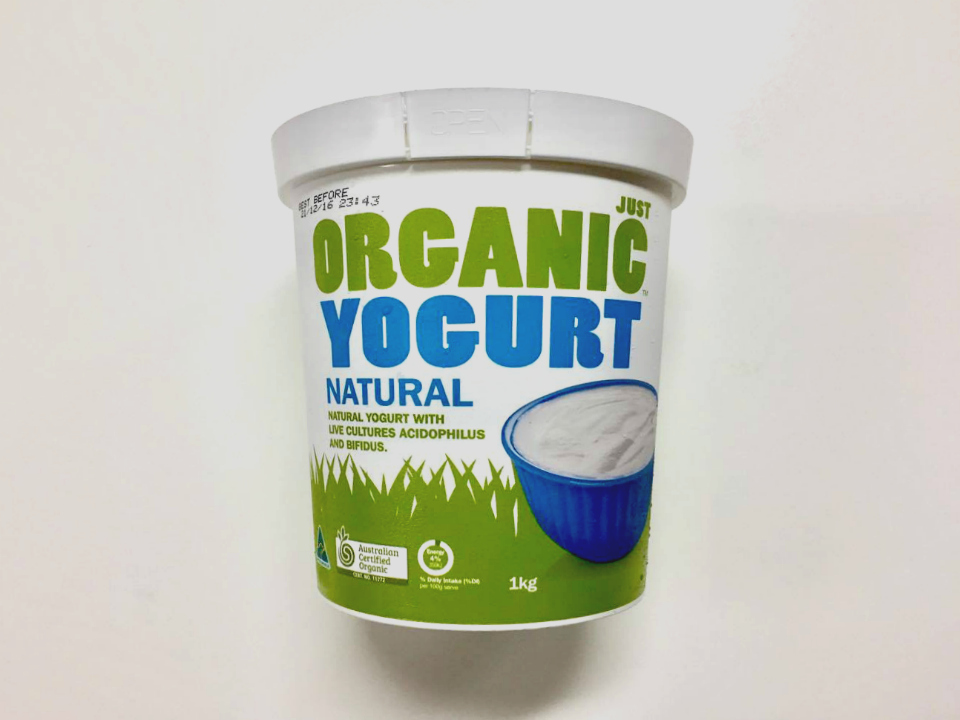 Yoghurt is great for snacks, dessert, breakfast and even in savoury dishes as a substitute for cream. Yoghurt is full of probiotics which are crucial in developing our gut flora and maintaining our immunity.
The other interesting fact about yoghurt is that with its protein and fat levels, it has been found to support in the efforts of weight loss. People often think that dairy, with its saturated fat content, would lead to weight gain but to the contrary it assists in weight loss!
Avoid flavoured yoghurts as these have a lot of sugar, instead, choose good quality plain, natural or Greek yoghurts which have their probiotic cultures listed and sweeten with berries or a little honey if you like.
8. Beans
When we say beans we mean kidney beans, black eye pea beans, black beans (turtle beans), and cannellini beans galore. They are high in iron, protein and fibre and fabulous mix for your overall health as well as your weight loss efforts.
As they are a vegetarian source of protein they are also lower in fat and better on the budget strings!
9. Prawns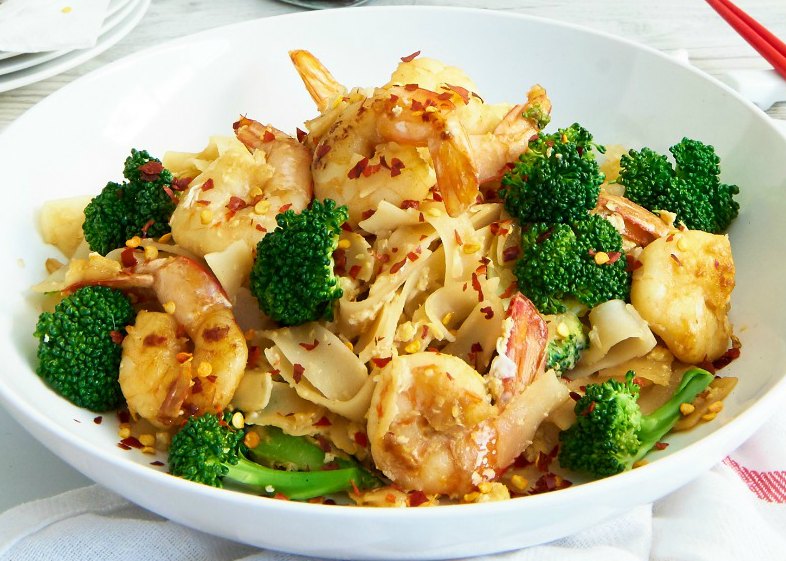 The humble prawn is often thought of as an unhealthy option due to its cholesterol. But in fact prawns are a great source of protein, omega 3 fatty acids and also low in fat. Perfect for our healthy eating plan!!
You can buy sustainable sources which are frozen and add them to stir fries like our Chilli Prawn Pad Thai (pictured above) or BBQ them and add them to a salad at a drop of a hat. Easy and delicious.
10. Mushrooms
When we say mushrooms we do mean the button one, common in the supermarket, but we also mean the wild and Asian varieties found in Asian food supermarkets and your local farmers markets.
Mushrooms are a great source of B vitamins which is integral in energy metabolism but as they naturally contain glutamates, you can add them to your meal and not require as much salt which is great for water retention (reducing salt intake, reduces water retention).
Get access to over 3,500 recipes on the 28 Day Weight Loss Challenge!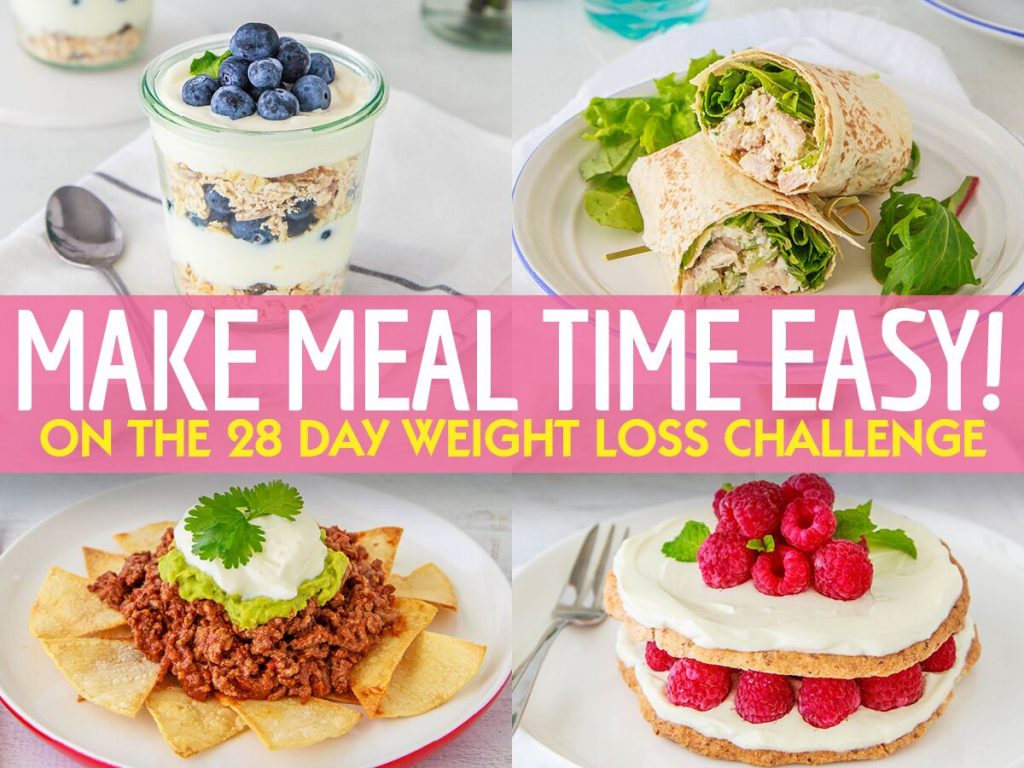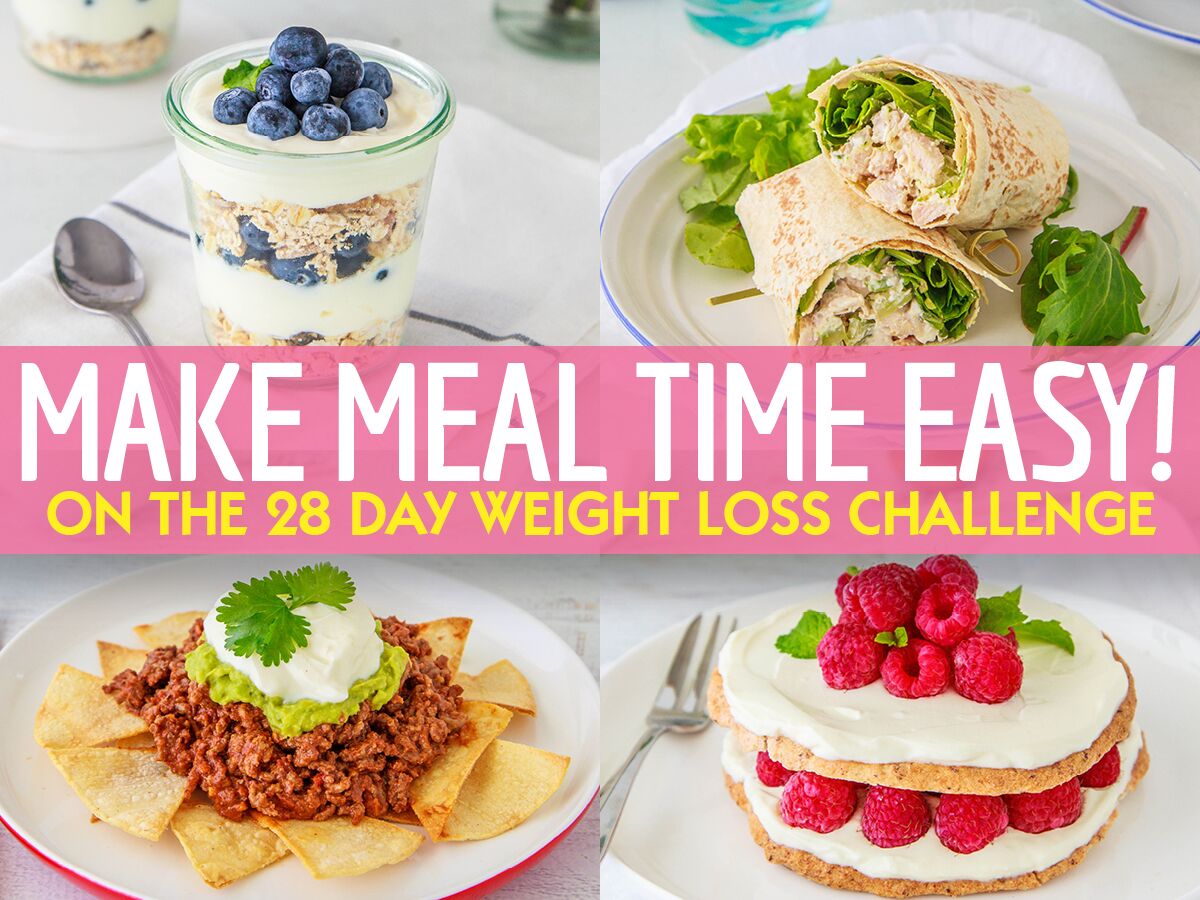 The 28 Day Weight Loss Challenge is an affordable, breastfeeding-friendly and realistic program that helps mums tackle their diet and improve their overall health through weekly (and customisable) meal plans, at-home exercises and 24/7 social support.
Our Challenge entails:
28 days of at home exercise routines (no gym needed) – with video instruction
Customisable and breastfeeding friendly meal plans
Time-efficient exercises for busy mums – under 30 mins
Challenge combines Pilates exercises with interval and circuit training (HIIT)
Suitable for basic to advanced fitness levels
Home to thousands of EASY-TO-MAKE recipes!
To find out more on the 28 Day Weight Loss Challenge click here.