Often people avoid snacking when they are trying to lose weight when in fact snacking plays an integral part. Why?
It is when you are hungry that cravings kick in and are difficult to battle. Cravings are often related to foods which are high in sugar or fat and can take anywhere up to 20 minutes to pass. But if you are hungry? It is almost impossible to cease the craving.
So how do you avoid being hungry? Keep yourself satisfied with healthy snacks which ill tide you over until your main meal. Here are 10 weight loss boosting snacks below which will aid in your weight loss and help you avoid any tricky cravings you may have.
1. A Healthy Mummy Smoothie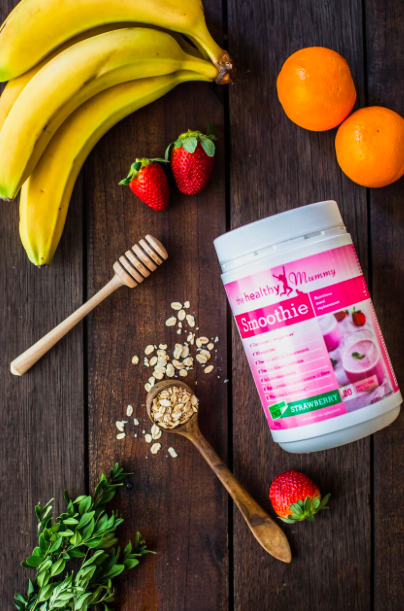 The Healthy Mummy Smoothie range is designed for either a main meal or a snack. There are quite a few recipes you can choose from or if you are on the go at work you can simply shake it together with some milk or coconut water for a simple and fast snack.
2. Rye cracker with tomato bruschetta and ricotta
Choose one cracker with a few slices of tomato diced up with a little basil and onion with a tablespoon of ricotta. The ricotta cheese will taste a little indulgent while also adding a little protein to your snack.
3. Snow peas with spicy hummus
Snow peas are delicious and crunchy. Team them with some homemade or store bought hummus with a little cayenne pepper sprinkled on top for an adult and tasty twist.
4. Soup shot with half an egg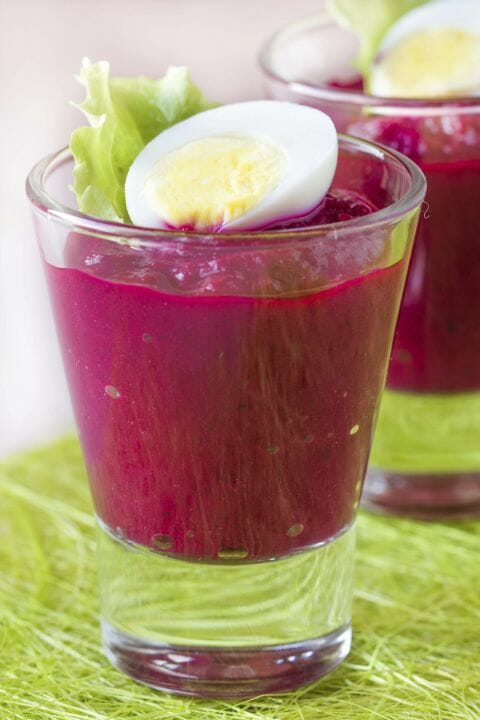 This may seem a little gourmet but is actually pretty easy to make. Choose any veggie based soup and pour some into little glasses topped with half a boiled egg. When you are trying to lose weight, it is important to keep yourself inspired with interesting and delicious options. There are some great soup recipes on the 28 Day Weight Loss Challenge. 
5. A small tin of baked beans
People underrate baked beans but a small 100 gram can is a perfect snack to eat at home or work. It is high in fibre and protein which makes it a perfect option to keep you feeling satisfied until lunch or dinner time. Make sure you choose the reduced salt variety.
6. Wrapped bananas
Spread some good quality nut butter onto half a mountain bread and wrap up half a banana. Yum! Losing weight can taste pretty good!
7. Popcorn popped in coconut oil drizzled with a little honey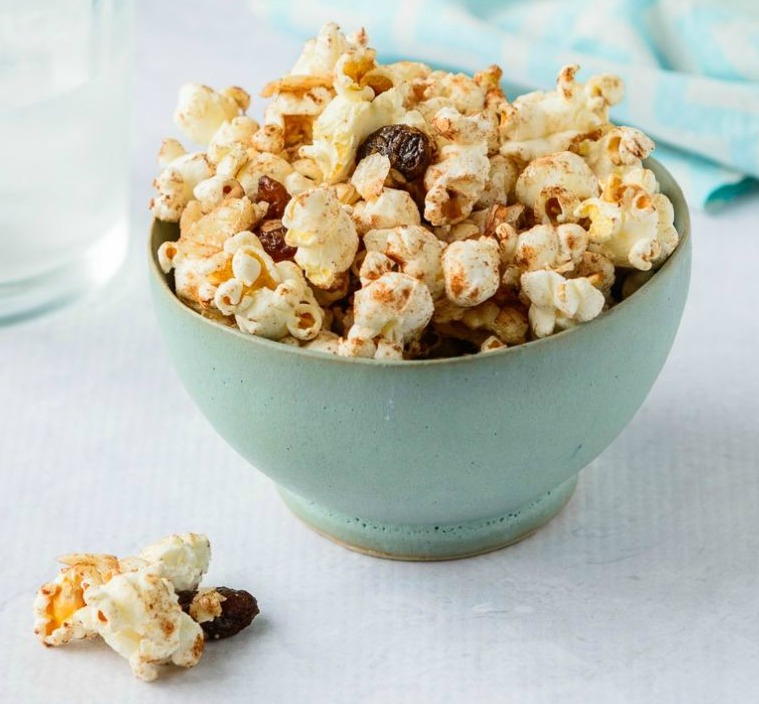 Normally we pop popcorn with butter or vegetable oil, but for a twist on flavour pop it in some delicious and healthy coconut oil and drizzle a little honey or maple syrup on top post cook. Remember snacking and weight loss does not need to boring.
The recipe for our Trail Mix Popcorn Mix (pictured above) can be found on the 28 Day Weight Loss Challenge. 
8. Berry crunch
Combine half a cup of frozen berries with a spoonful of linseed, sunflower seed and almond meal (LSA) and a spoonful of pepitas. The natural sugars of the berries will give you an energy hit and the nuts will give you a protein boost.
9. Apple donut sandwich
Forget the bread, core an apple and cut two slices. Pop in a dollop of cream cheese with a drizzle of honey and hey presto you have a scrummy treat which is good for you!
10. Wrapped rockmelon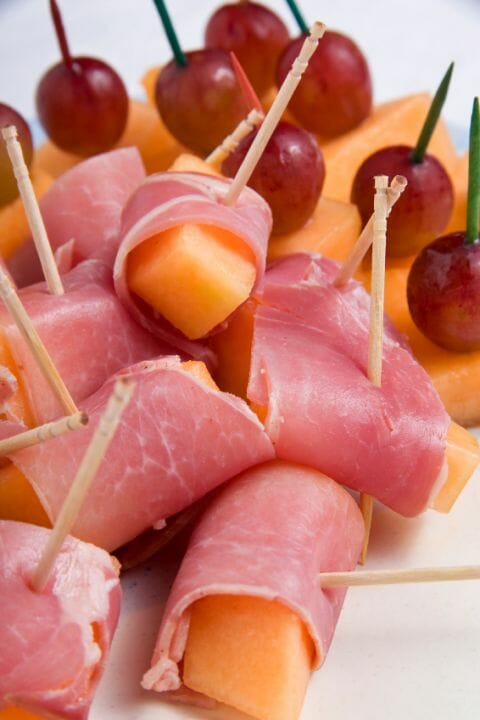 Wrap up some rockmelon in a slice of ham or prosciutto. It is quick, yummy, with a natural sugar hit and a little protein to assist in any cravings.
Join the 28 Day Weight Loss Challenge for more recipes!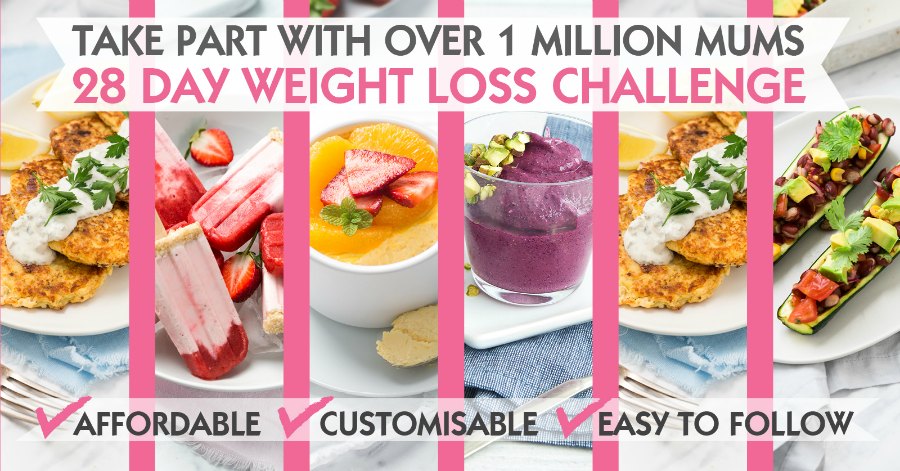 There are over one million mums within our Healthy Mummy community who have seen incredible results with our plans, products and services.
Our 28 Day Weight Loss Challenge in particular has been able to help mums lose their baby weight, tackle their health and HIT their weight loss goals.
More reasons to join the Challenge
28 days of at home exercise routines (no gym needed) – with video instruction
New CHALLENGE THEME each month – so you'll NEVER get bored
Customisable and breastfeeding friendly meal plans
Time-efficient exercises for busy mums – under 30 mins
Challenge combines Pilates exercises with interval and circuit training (HIIT)
Suitable for basic to advanced fitness levels
Home to thousands of EASY-TO-MAKE recipes!