Travel Diary of a Pregnant Healthy Mummy – Part 2
Hi everyone, I'm Alisa.  I'm part of the Healthy Mummy editorial team and I'm currently in Los Angeles on my babymoon.  I'm pregnant with my third baby and I've decided to take a little escape before he or she arrives.  You can read part one of my travel diary HERE.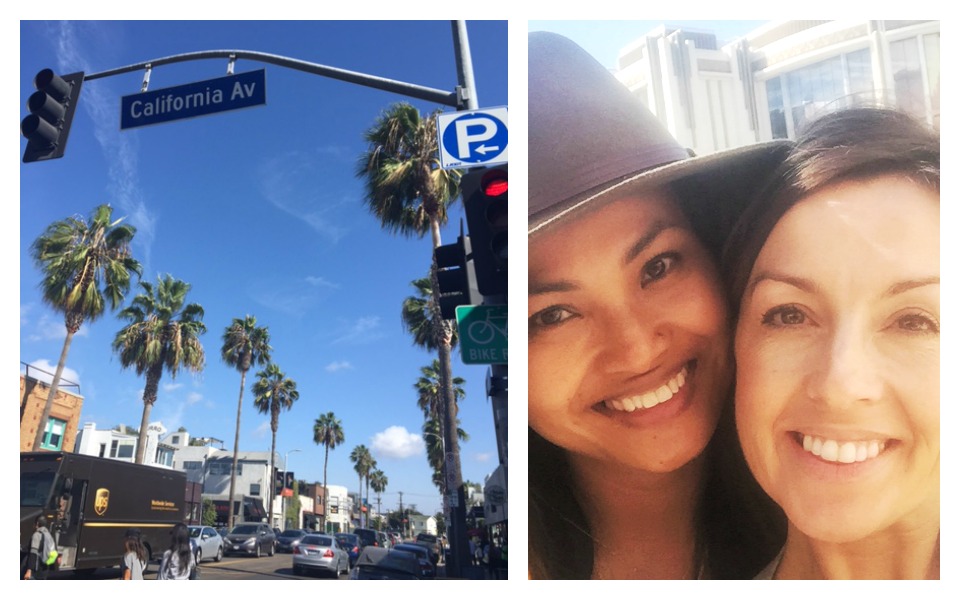 I have arrived in LA
Well, I'm here in LA! The flight was l-o-n-gggg with very little sleep. The best part was definitely eating and watching, uninterrupted, reality TV shows. Before you judge… SOME were docos. Ha ha.
From LAX I travelled by Uber (half the price of a cab!) to my girlfriend, Mak's apartment, or condo as they call it.  My U.S. sister from another mister has absolutely outdone herself with the hosting. Her killer kitchen skills are all coming back to me now – and I've missed hanging with her, cooking and chatting.
Our Itinerary
Mak suggested we go to Hollywood and Venice Beach to shop and eat. Did she just say shop and eat? I like the way this girl's mind works.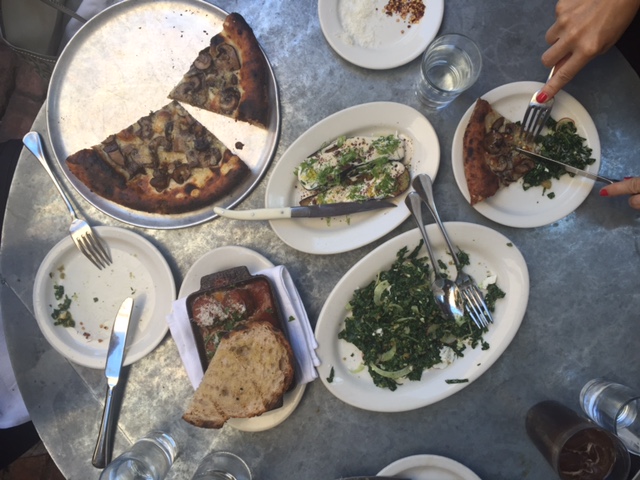 I'm noticing organic food is everywhere in the supermarkets and almost as cheap as non-organic. No fair! There seems to be a large variety of healthy options here. I'm beginning to see how food related this post is… Spot the pregnant chick! Don't worry I still had my Healthy Mummy Smoothie for breakfast.
Celebrity Sightings
Speaking of spotting, no sightings of Brad Cooper yet (I'm trying really hard! See pic below for proof). I did see a group of Victoria's Secret models in the Mexican organic vegan restaurant I was in. They were wearing active wear and very, very small crop tops – and believe it or not they pulled it off! Funny that…
Oh, and Buffy The Vampire slayer was in the Italian restaurant at Venice Beach looking very unglamorous. Good on you, darling. Love a celebrity without makeup!
Of course politics and Trump, trump the conversations here. See what I did there? Such a Dad gag. So uncool. Note to self: Act cool. You're in LA.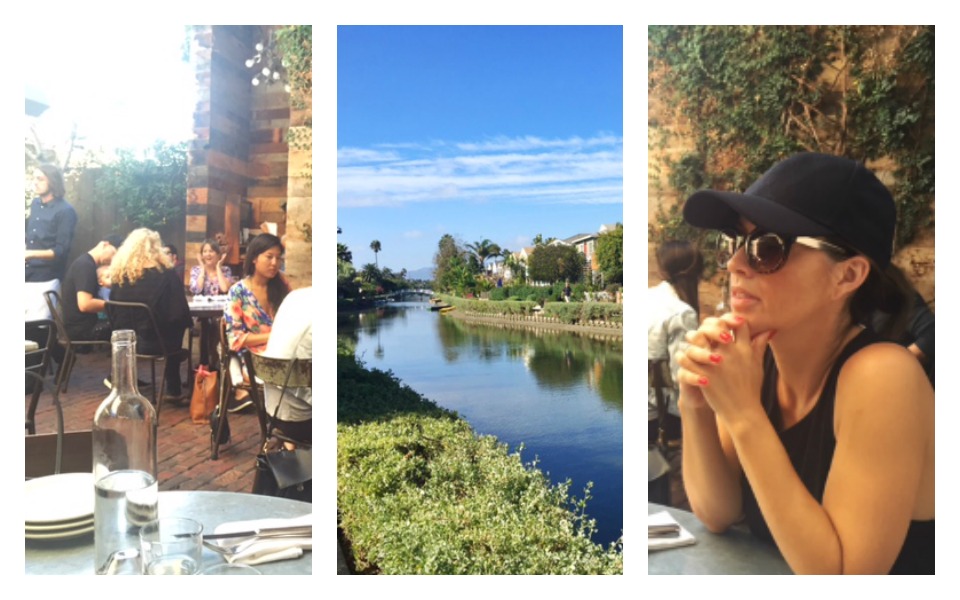 Pregnancy Shopping
I went shopping with my girlfriend's sister-in-law, Vanessa, who's also pregnant. She's glowing with her first. I told Vanessa about The Healthy Mummy and the FaceBook Pregnancy group and how supportive it is.
We found some very sweet things for her baby boy which made her even more excited. There's nothing like preparing for your first.  My 3rd being a surprise, has found me starting again (I got rid of everything except my pram). My care factor for all things beautiful is a little lower and so I ended up going to a Carboot sale back home. Nothing was over $20.
I spent $200 which purchased a high chair, a bag full of glass bottles, a carseat, woollen seat liners, a capsule, a bumbo, baby Nikes and a few other things that my baby brain can't recall. It was definitely the place for a mummy on a budget. Speaking of budget, I tried a couple of maternity clothes on 'sale' at the mall in Hollywood but they were still a bit too pricey for my liking.
Maybe it's hard to find a bargain with our dollar as it is. (I'll continue my research on this and get back to you). 
Community
I've found myself surrounded by inspiring, supportive and loving women over here as Mak has introduced me to her nearest and dearest. Made me think it's truly the way we get the best out of each other and the way it's meant to be and I can't help but be reminded of The Healthy Mummy community I so enjoy being a part of. It's nice to experience a bit of home away from home. 
Love to you all and will keep you posted. Alisa xxx
Thanks Alisa, keep your diary posts coming, we LOVE them.  Have fun x