Vicky Has Dropped 6 Dress Sizes With The Healthy Mummy
Hi I'm Vicky and this is a wrap up of my month as one your Motivating Mums.  May has been a bit of a reaffirmation month for me, about why I am on this journey and a change of direction.
So far I have managed to lose 26kgs and, before this month, dropped 5 dress sizes from 18 to 10. This is despite having PCOS and IBS.
The past two years I have spent a total of 6 months in hospital because of depression, anxiety and borderline personality disorder. My last admission was in February to April and I came out fighting and determined to get back on track.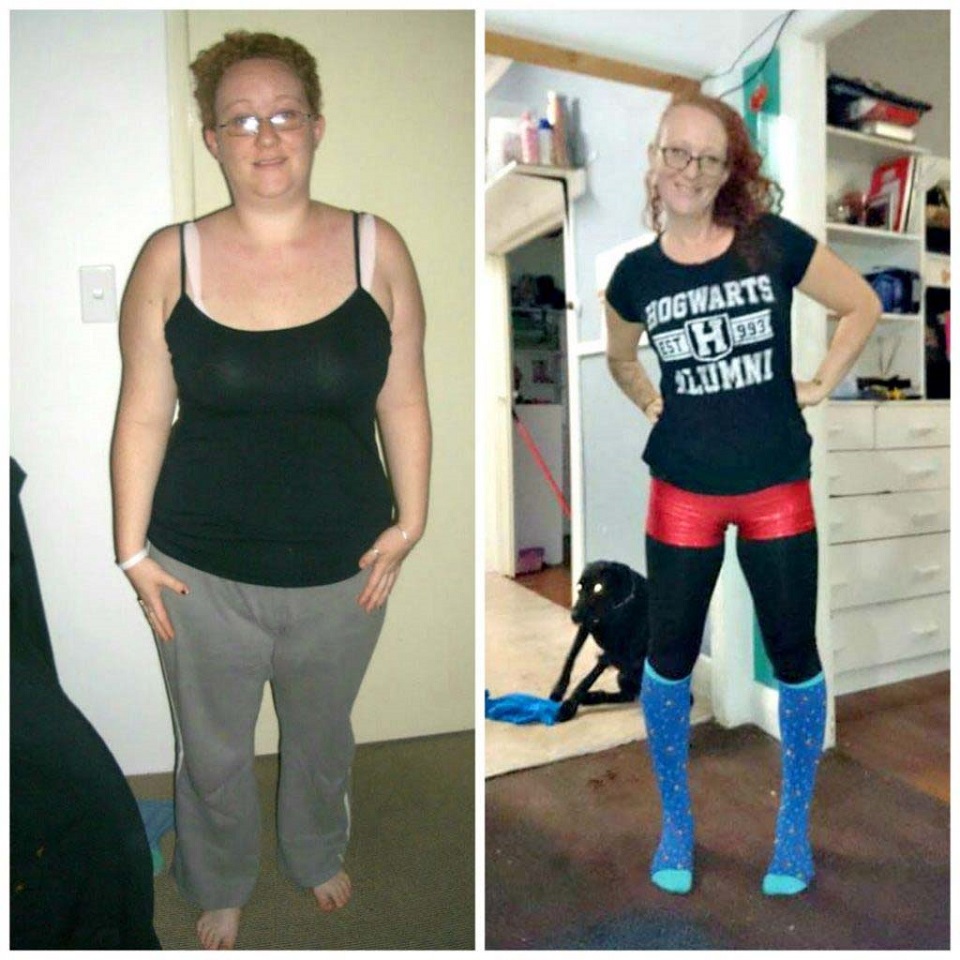 May has been my month to reaffirm why I embarked on this journey and where I want to end up. I started the 28 Day Weight Loss Challenges last July after coming out from an admission for 2 weeks. I realised I was at my heaviest again of 90kgs, and I really wanted to change my life. It was not just about having no self-esteem, hating the way I looked, and not being able to find clothes that would flatter and fit.
It was about not having the energy during the day to do basic house work, finding it too easy to sit a lot.
Going to the shops and I would be puffing and sore just walking from the car up to the supermarket, and struggling to push the trolley full of groceries back feeling worn out, achy and tired. I couldn't garden because it was a struggle, I was out of breath doing the vacuuming, and forget about keeping up with my kids, I couldn't.
Each kilo I lost meant less weight to lug around. I started doing more exercise and, as I got fitter and lighter, I found it easier to do more exercise.
I went from struggling to walk 3-4kms in an hour, to running 8kms in 50 minutes.
I have the energy to keep up with my kids, and it's the little things that have changed – my days are much more active, I'm more likely to be on the go all day than sitting down. Housework is a breeze and completed in less than a few hours because I can do it quickly and easily.
I joined up to Roller Derby, a sport that I had dreamed of doing for years but never had the confidence or fitness to do it.
I train several times a week now for 2 hours each session. I went to my first Zumba class and had a ball! I was fit enough to keep up and just worry about where my two left feet were going instead of wondering when it would end and I could breathe again.
The amazing Healthy Mummy support group and members on Facebook really help make a difference when it comes to your journey.
I had a downer in the middle of May, but with the support of members online I found the strength to push past. It doesn't matter what your issue is, there are always mums there who are going through the same journey and willing to lend support and cheer you on.
This month I realised I was more than the number on the scale, so I threw them in the bin. By following the Lose Baby Weight challenge in May and enjoying all the amazing food and snacks I dropped an entire dress size to a size 8 – and bought my first pair of size 8 fitness tights!
I've set in place my routine for winter – up every morning for a run regardless of how dark and cold it is.  May was the month I needed to kick start my journey towards developing a stronger and more athletic me and The Healthy Mummy 28 Day Weight Loss Challenges will get me all the way there.
Vicky xxx
Thank you so much for sharing your journey with a Vicky, and for being an amazing and inspirational Motivating Mum this month.