When Healthy Mummy Community Member Morgan uploaded this ADORABLE video earlier in the week, we just KNEW WE HAD TO SHARE IT!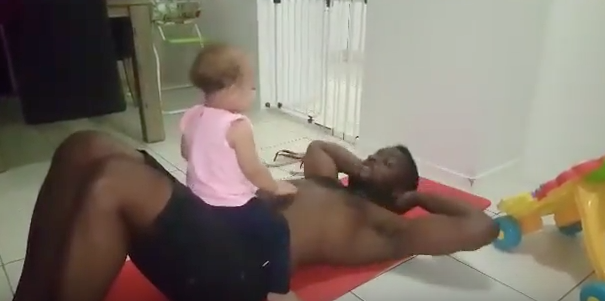 Who said you can't exercise with the kids around? Not this gorgeous family!
Adorable Daddy-Daughter Workout
Earlier this week, Morgan uploaded a video onto our The Healthy Mummy and Lose Baby Weight Online Support Group.
The short 18-second clip featured her adorable 14-month-old-daughter doing sit-ups (well, sort of), with daddy! The video has since been watched by hundreds of women in our Healthy Mummy Community (not to mention a million times more by us in Healthy Mummy H.Q) and liked by over 250 mums.
We would like to thank Morgan (and her sweet family) for putting a smile on so many faces!
Morgan's Healthy Mummy Journey
After spotting this cute video, we had to ask Morgan what inspired this mum to jump on board with The Healthy Mummy and if she could tell us a little about her journey. This is what she said…
Morgan's Story: Finding The Healthy Mummy
I found The Healthy Mummy in December 2015, when I was 36 weeks pregnant with my first baby.
I had always struggled with my weight and I gained 22kgs during my pregnancy, weighing in at 143kg at 40 weeks pregnant.
I had tried every single diet. Weight Watchers, Sureslim, Tony Ferguson, Celebrity Slim, Jenny Craig & The Biggest Loser Meal Plans (just to name a few). I needed a new challenge to start as soon as my daughter was born. 
I decided to buy The Healthy Mummy smoothie starter pack which consisted of 3 smoothies, the post pregnancy exercise DVD, calorie bible and 28 day meal plan book. My plan was to start as soon as I got home from hospital.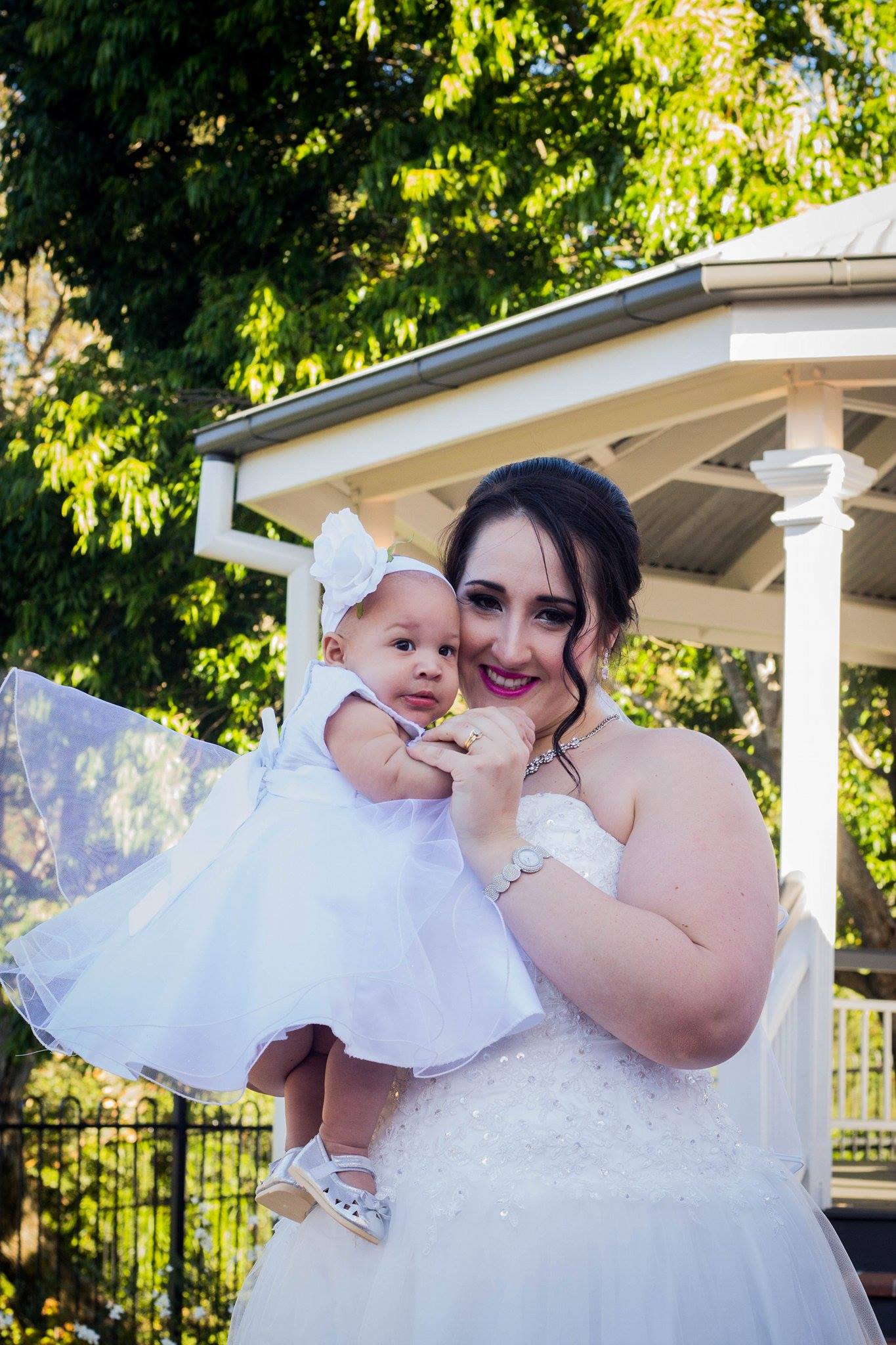 Emergency C-Section
After a traumatic 68hr labour resulting in an emergency c-section, our beautiful daughter was born.
My recovery following my c-section was slow and limiting and along with being a new mum, I just did not have the chance to really commit myself to improving my health.
During my daughters first year, I stayed as a member on The Healthy Mummy Facebook Support Group and followed so many mum's wonderful success stories of weight loss.
I wondered when I would find the strength to change my life for the better. 
It wasn't until I saw the March 2017 BUDGET 28 Day Weight Loss Challenge … I found my motivation and decided that it is now or never and I need to lose this weight.
As our daughter grows, and gets more and more active – I have noticed how much my body is struggling with how heavy I have become. To carry my daughter (12kgs) for even a few minutes is a struggle because my body is already struggling to support my own weight. 
And So The Journey Begins…
So, my journey is only just starting now.
I drink the smoothies, I have all the flavours but chocolate and caramel are my favourites so far.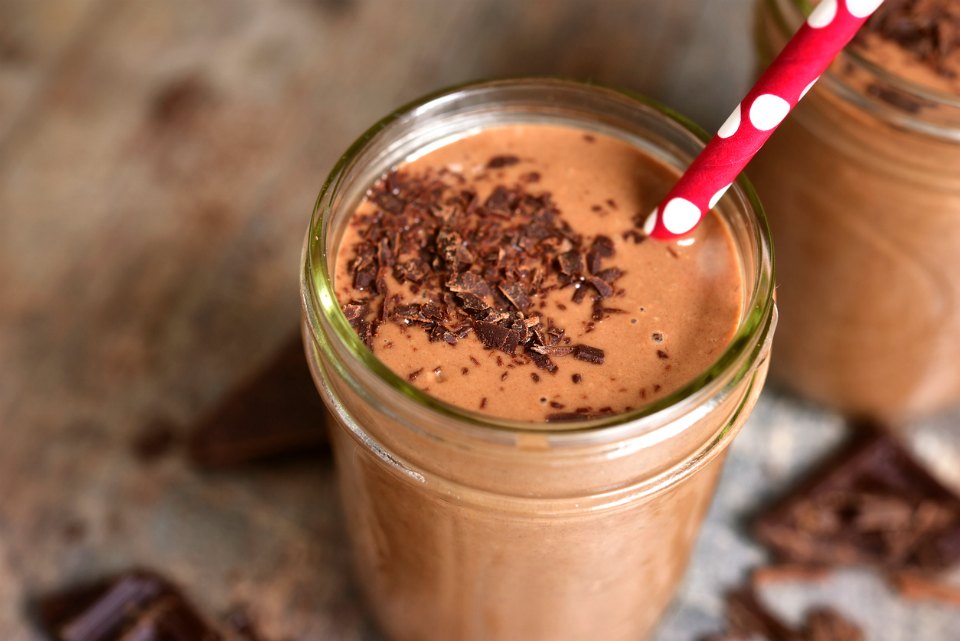 I am also a new challenge member and I find the daily exercises and recipe hub invaluable.
It is the third week of the March challenge as I am writing this, and I am 3kg down and have lost 12.5cms off my body just by making healthy choices with the guidance of The Healthy Mummy recipe hub, and by doing my challenge exercises every day. I also add 30mins cardio to my day to speed up my weight loss. 
The Healthy Mummy as a product and brand are truly amazing. Rhian and the girls are so generous, giving away so many prizes and gifts every week. If you are reading this and think it is time that you made the change to improving your health – join over 100,000 mums on The Healthy Mummy!
Are You Inspired To Jump On Board With The Healthy Mummy?
Again, thank you so very much Morgan for sharing your adorable video and very personal journey with us. Despite only officially jumping on board with The Healthy Mummy a few weeks ago, you have ALREADY COME SO FAR! You ought to be so proud of your results.
We look forward to following your weight loss journey and hearing all about your success! And remember – we have got your back!!!
28 Day Weight Loss Challenge
The 28 Day Weight Loss Challenge is home to 2,500 recipes, 350 exercises &  24/7 support. 
Think of the challenge as the best value personal trainer, dietician, meal planner, chef and motivational coach that you have access to every day – without the high cost and all created JUST FOR MUMS!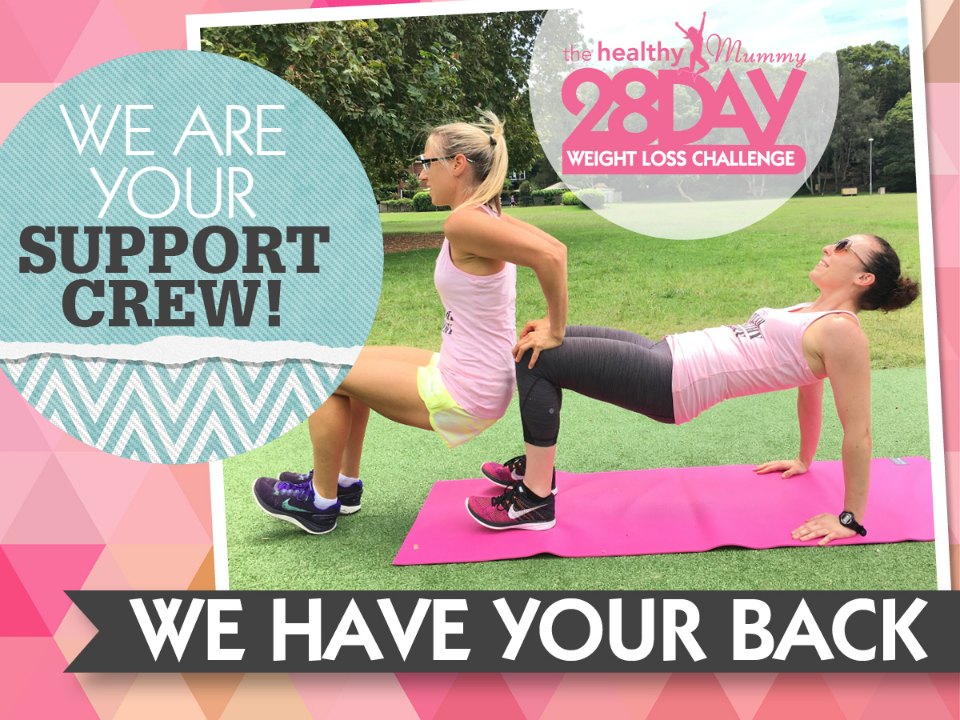 Our family friendly, breastfeeding friendly, affordable & customisable meal plans to help you lose weight & lose tummy fat. 
Every month is DIFFERENT with over 100 NEW recipes added each month. EVERY MONTH you receive NEW 28 Days of FAMILY FRIENDLY customisable meal plans, daily exercise plans and daily support.
The March round of the 28 Day Weight Loss Challenge is the BUDGET round – with ALL meals for the ENTIRE day UNDER $10 – take part here and lose weight PLUS save money!
To find out more OR to join, click here.