Video Recipe: Fresh and Healthy Thai Beef with Carrot & Zucchini Noodles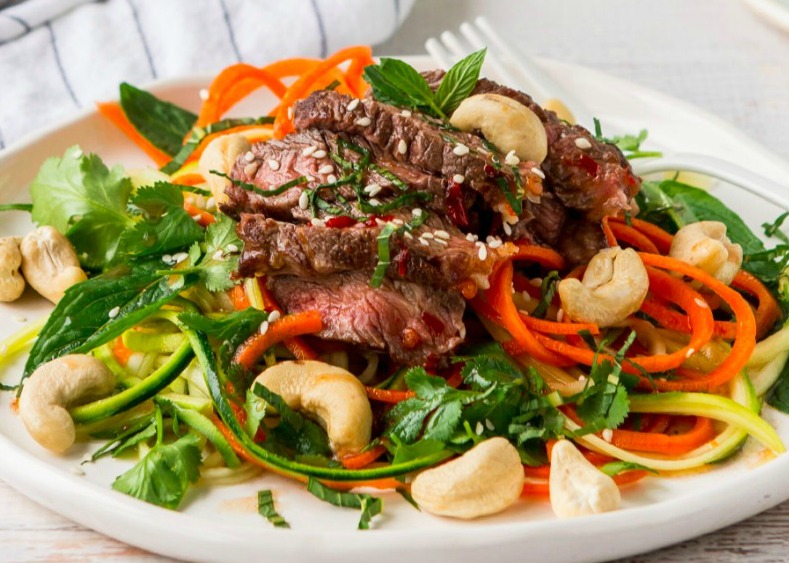 This incredible recipe is too good not to share! Fresh and healthy and only 346 calories a serve! And a super yummy example of the recipes you'll find in our 28 day weight loss challenges.
So quick and easy, and when you whip up your own sauce rather than using one out of a jar, then you know exactly what's in it!
This recipe is part of the September 28 day weight loss challenge meal plan and is just an example of one of over 2,000 healthy recipes that are available on the challenges.
Healthy weight loss is simple when there are so many delicious recipes to choose from. Make this one TONIGHT and find out for yourself! YUM!