Wahoo! The NEW Healthy Mummy Mag has hit the stands and mums can't get enough of it!
It's here! The latest edition of the Healthy Mummy Magazine is out now mums are absolutely LOVING IT!
It's here! The latest edition of the Healthy Mummy Magazine is out now mums are absolutely LOVING IT!
This is the fifth Healthy Mummy Magazine and is a special Tummy Edition. It's FULL of amazing content, including inspirational stories of women who have transformed their health and lives, heaps of healthy recipes, exercise programs, health features, and a specific 30 day meal plan to help you lose 5 kilos in just four weeks!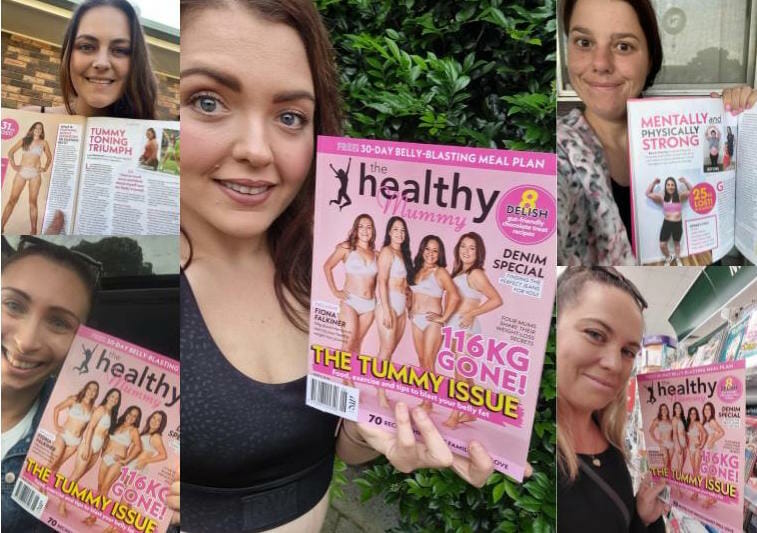 What mums have to say about the BRAND new Healthy Mummy Magazine Tummy Issue!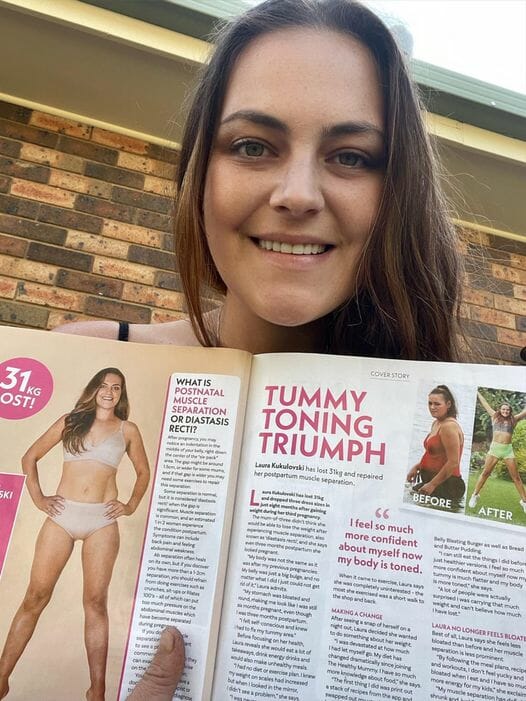 Laura Kukulovski was one of the mums to feature on the front cover the latest Healthy Mummy Magazine.
She said, 'Omg its here !!! I was given the amazing opportunity to share my story and transformation with all mums around Australia.'
'I cannot even begin to describe the feelings I have right now !! Thank you to The Healthy Mummy for this life changing opportunity that I will never forget and forever be grateful for.'
You can see more of Laura's story here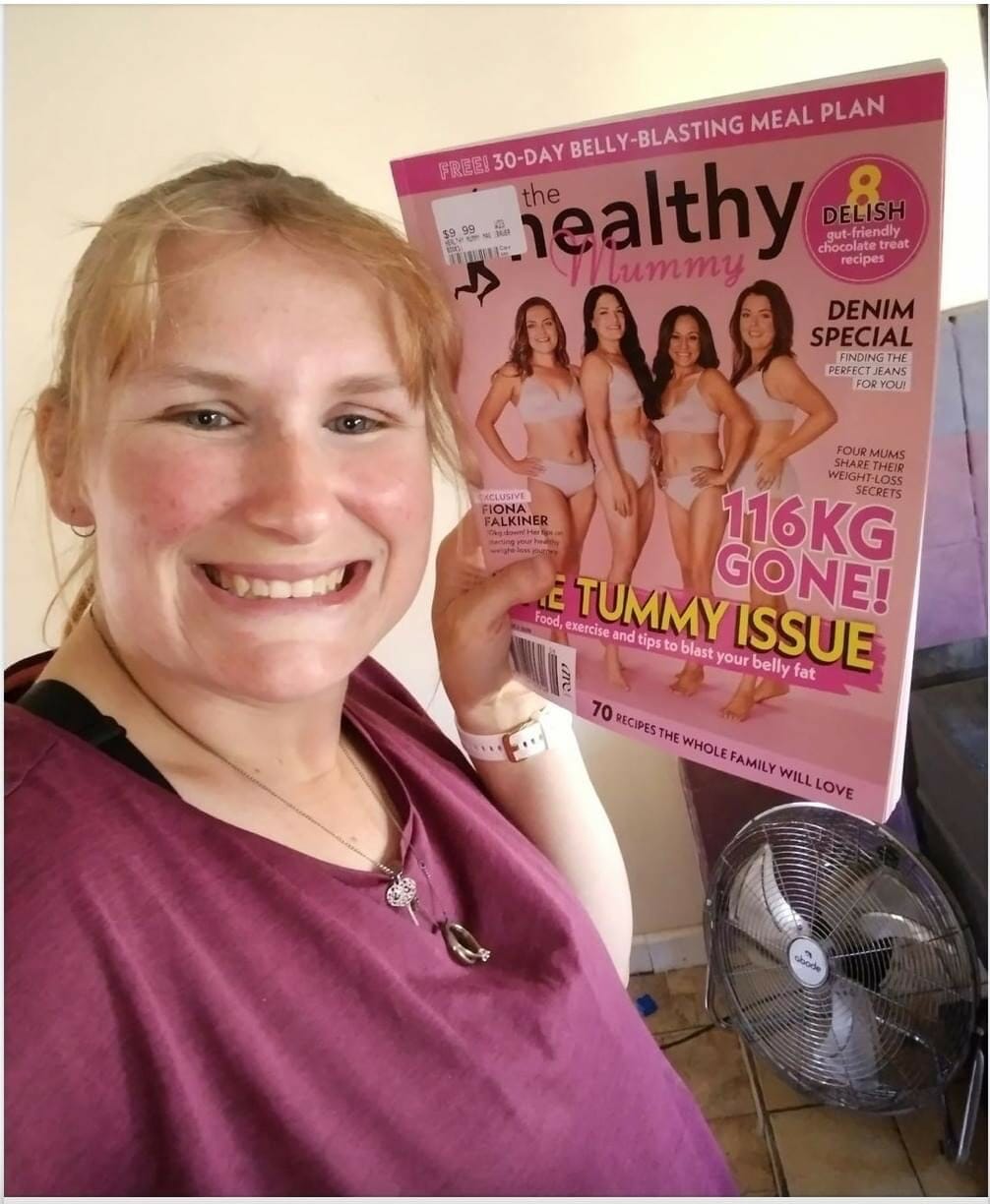 Shantelle says "When I heard issue 5 of the AMAZING Health Mummy magazine was out I just had to get it. I rang up my local newsagent on the edge of my seat really hoping they would have it in stock. Sure enough they did. So I asked that they hold it behind the counter, smashed out my workout and went and grabbed it as my reward.
Now to kick back for 10 mins and read through before doing some meal prep for my weekend.
Grab your copy at Coles, Woolworths, or a Newsagent near you. Be inspired by these wonderful ladies sharing their hearts and journeys with you!!"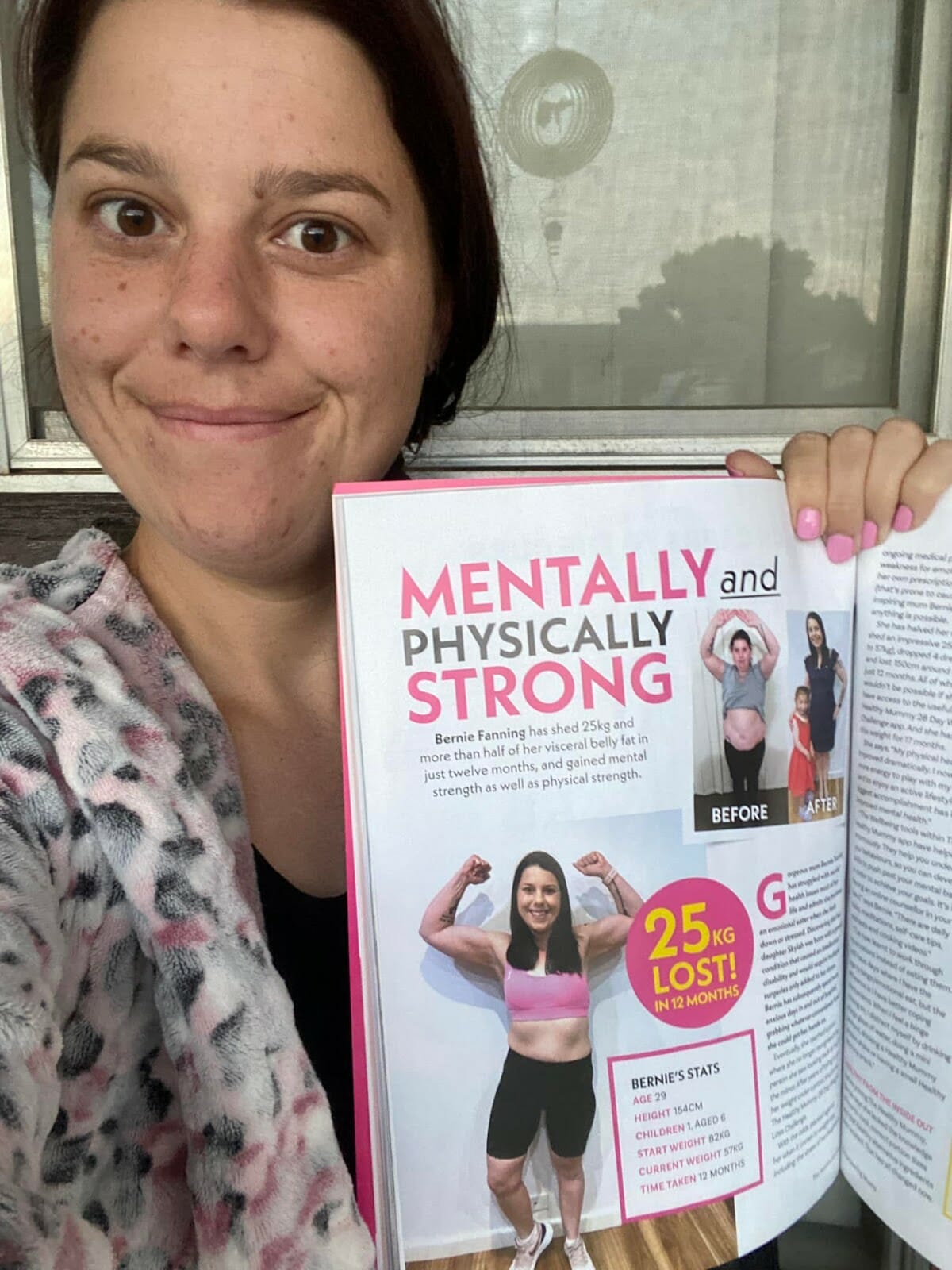 Bernie Fanning shared her weight loss story in the new Healthy Mummy Magazine.
'Me and Skylah in the new healthy mummy magazine in stores TODAY. Thank You so much healthy mummy for helping me achieve my mental and physical goals.'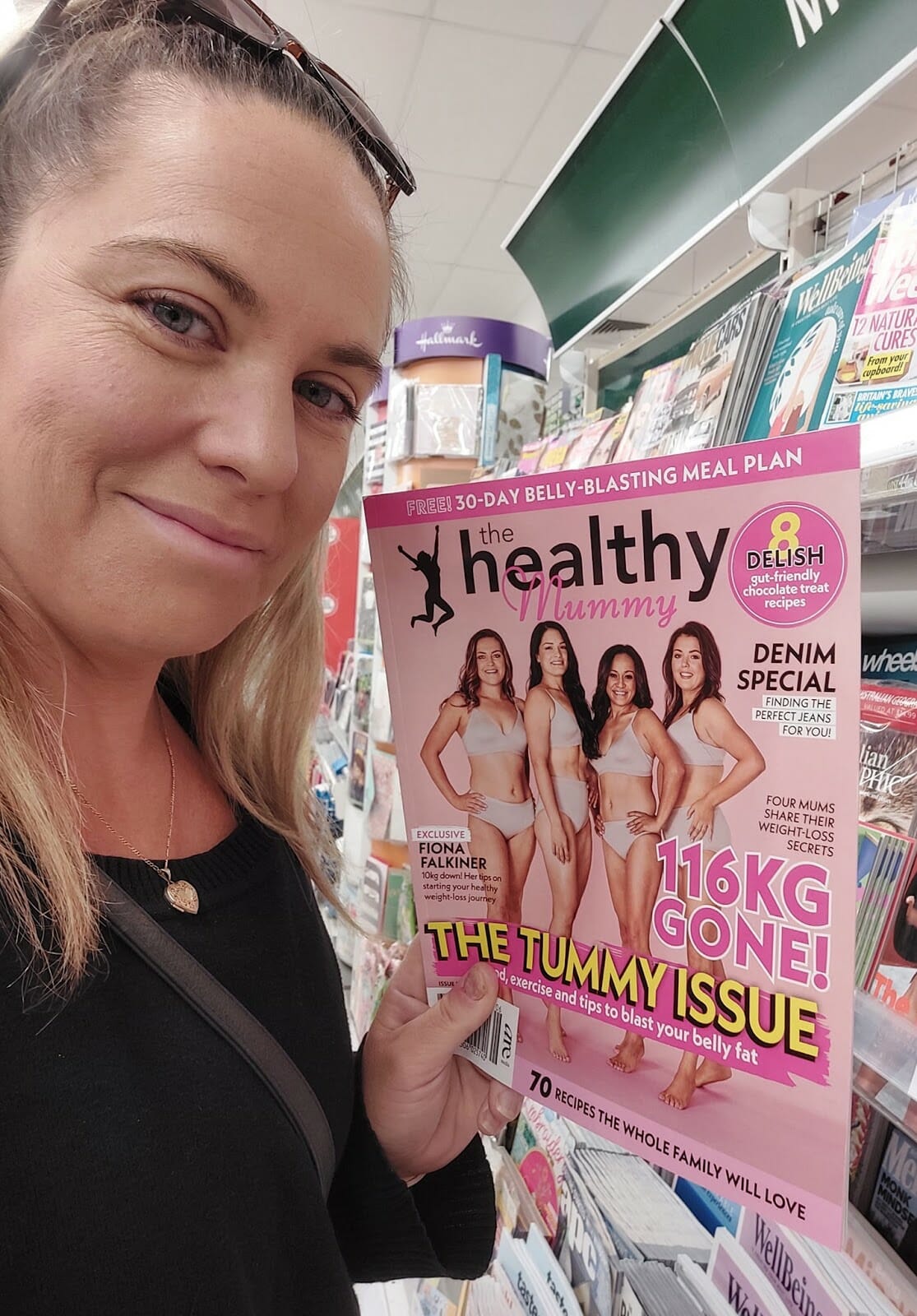 Cassie Ralis says,  'So excited to grab a copy of the new magazine today. It looks amazing. I can't wait to sit down and read all of the amazing stories.'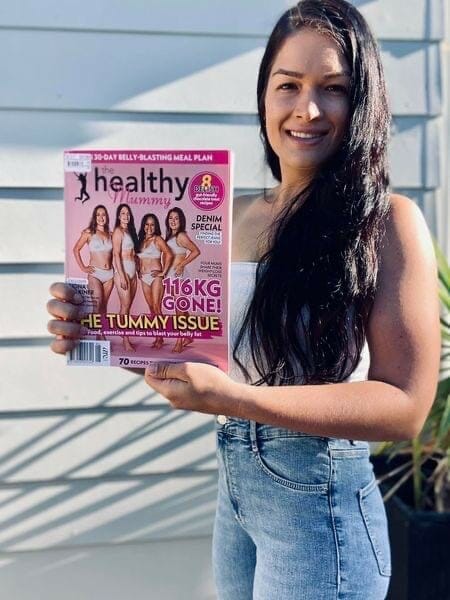 Shannon Butcher was also a Healthy  Mummy Magazine Cover Girl!
She says "What an amazing experience this is to be apart of. I am so excited to see this out now & Beyond blessed to be apart of! Congratulations to everyones amazing transformation! Im so proud of every single one of you! 
Thank you to The Healthy Mummy for changing so many lives"
See more of Shannon's story here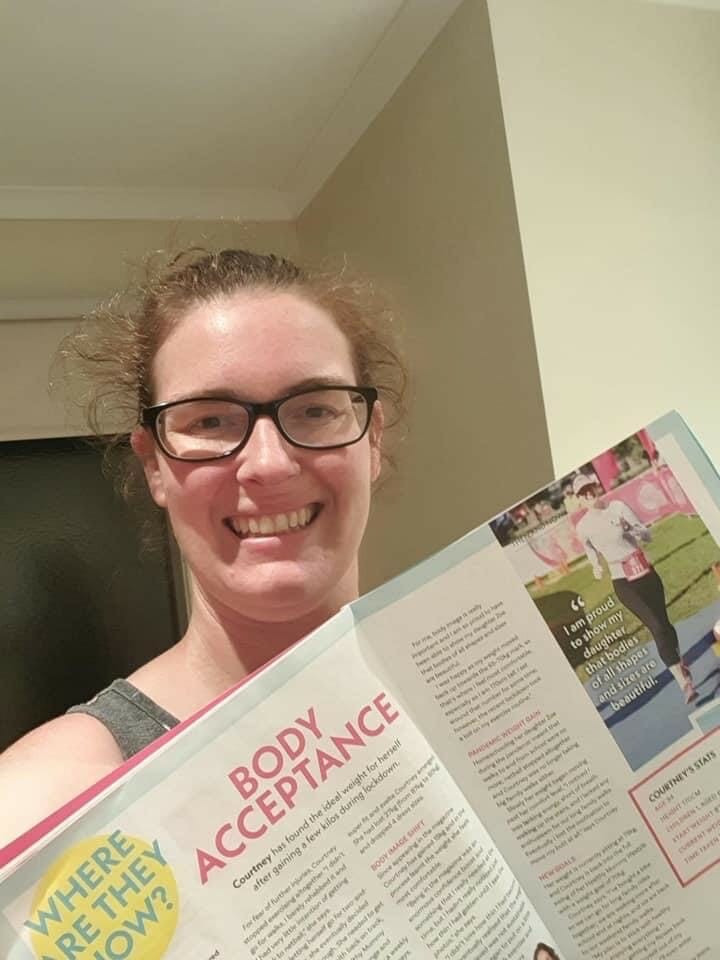 Courtney Thursfield says "Who else ran out today and grabbed the new Healthy Mummy mag from the shelf?!?!"
I'm so excited to see my face back in there amongst so many amazingly empowering women!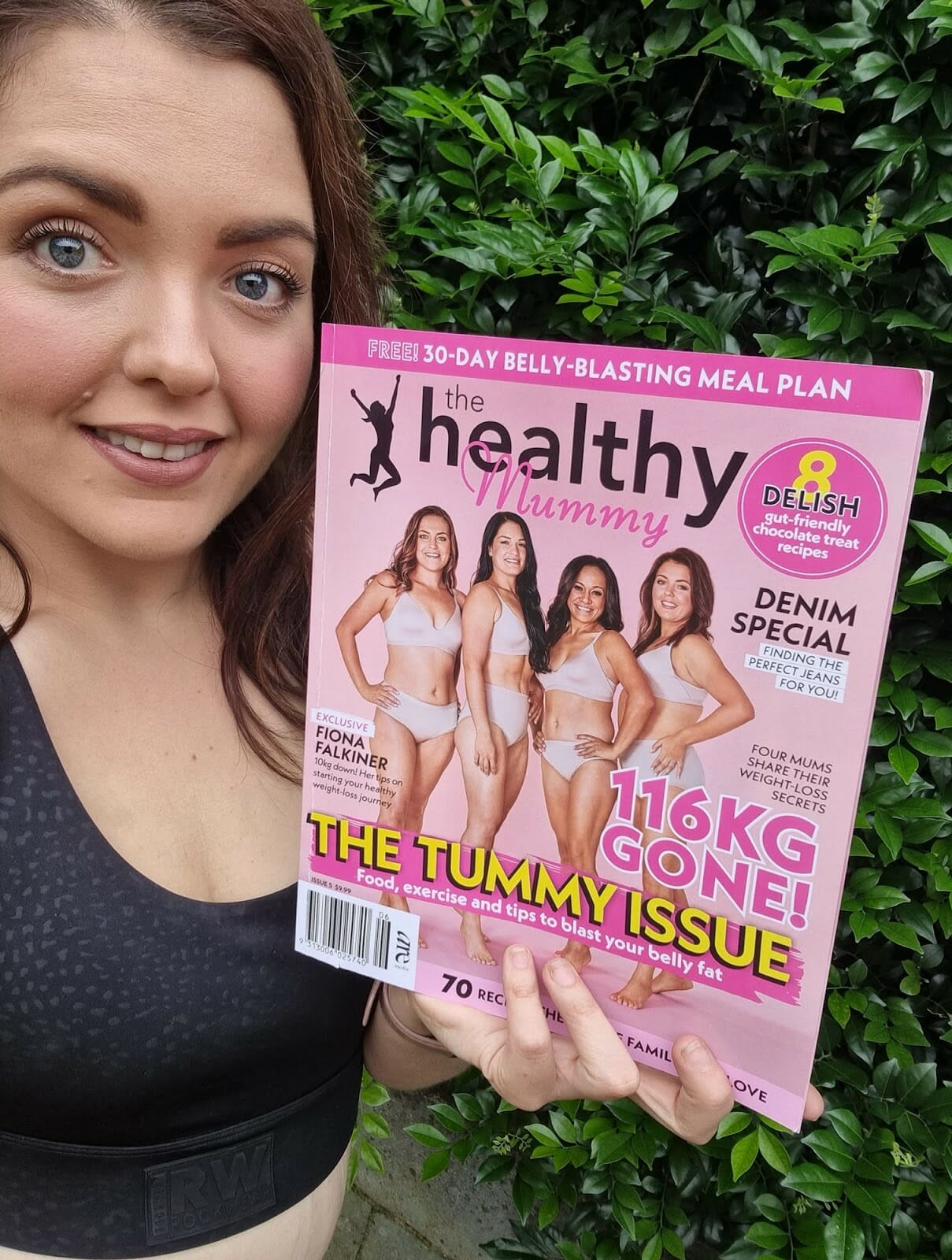 Brooke Baker was thrilled to be on the cover of the magazine.
She says, 'I was so honoured to be on the cover of this issue, to be able to share my story with other women means more to me then I could ever put into words..never in a million years did I think when I started my Journey it would lead to this!!
To say I am proud to be on the cover and featured in this magazine is a total under statement. 
My goal when sharing my Journey is that it reaches all mums who are feeling just as I was..
Depressed
Unconfident
Unfit
Overweight
Tired
Sluggish
Stuck in a rut
If anyone gains anything from reading my story please let it be this- you are capable of Amazing things, you have the ability to change your life! If I can do it, so can you! And we are all behind you every step of the way.
Get your copy today and be prepared to read some out of this world transformations!!'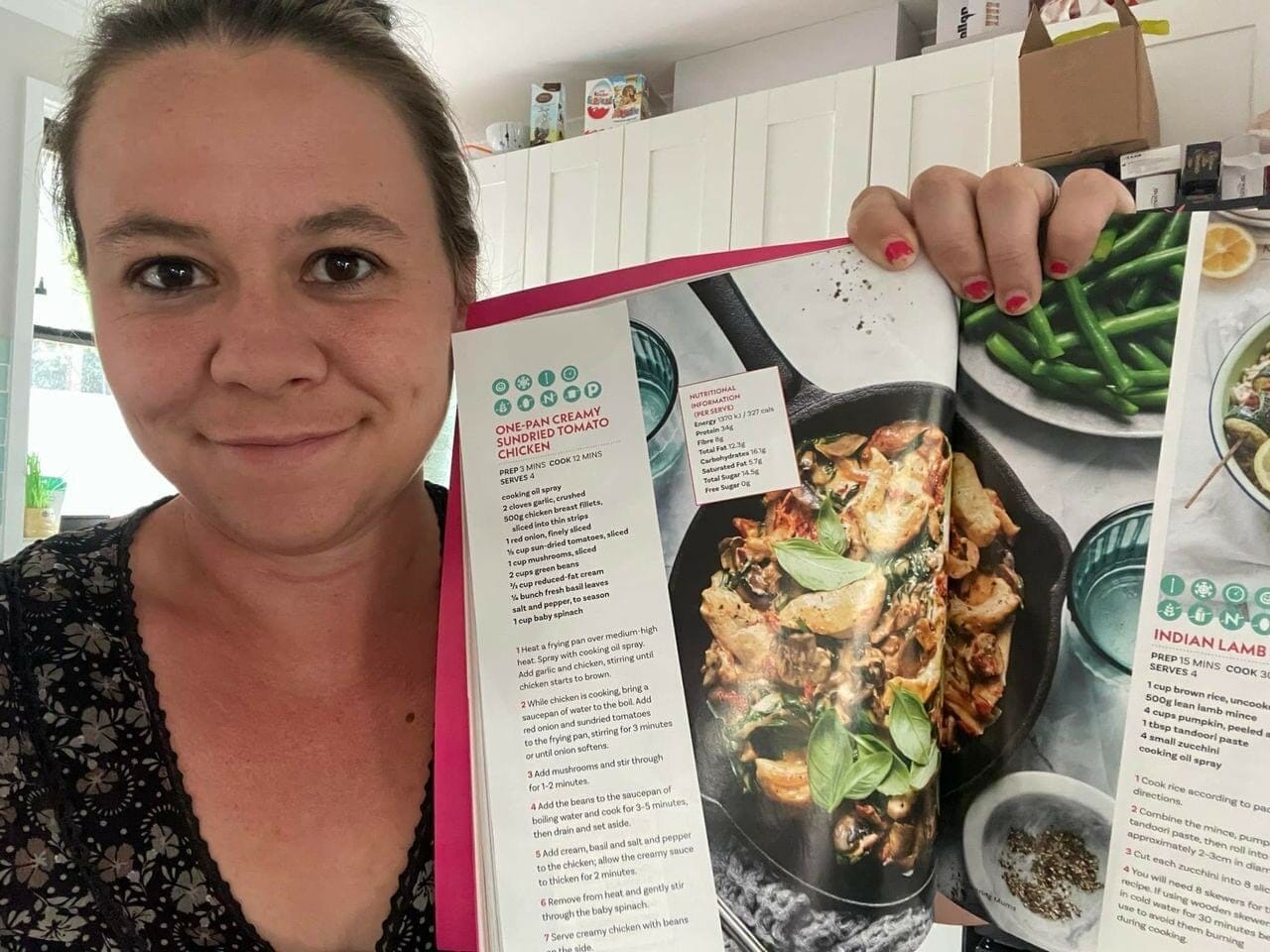 Nicole Bradshaw says  "Had to run down to Coles tonight, looked up the magazine isle and was shattered I couldn't find the new magazine, then thought I'd check the front counter and boom there it was. Can't wait to sit down and read the amazing inspirational stories from wonderful ladies! Well done you have all worked so hard and deserve to be in the magazine! Had a quick flick through when I walked in the door and found one of my fav healthy mummy recipes in the middle of the magazine!"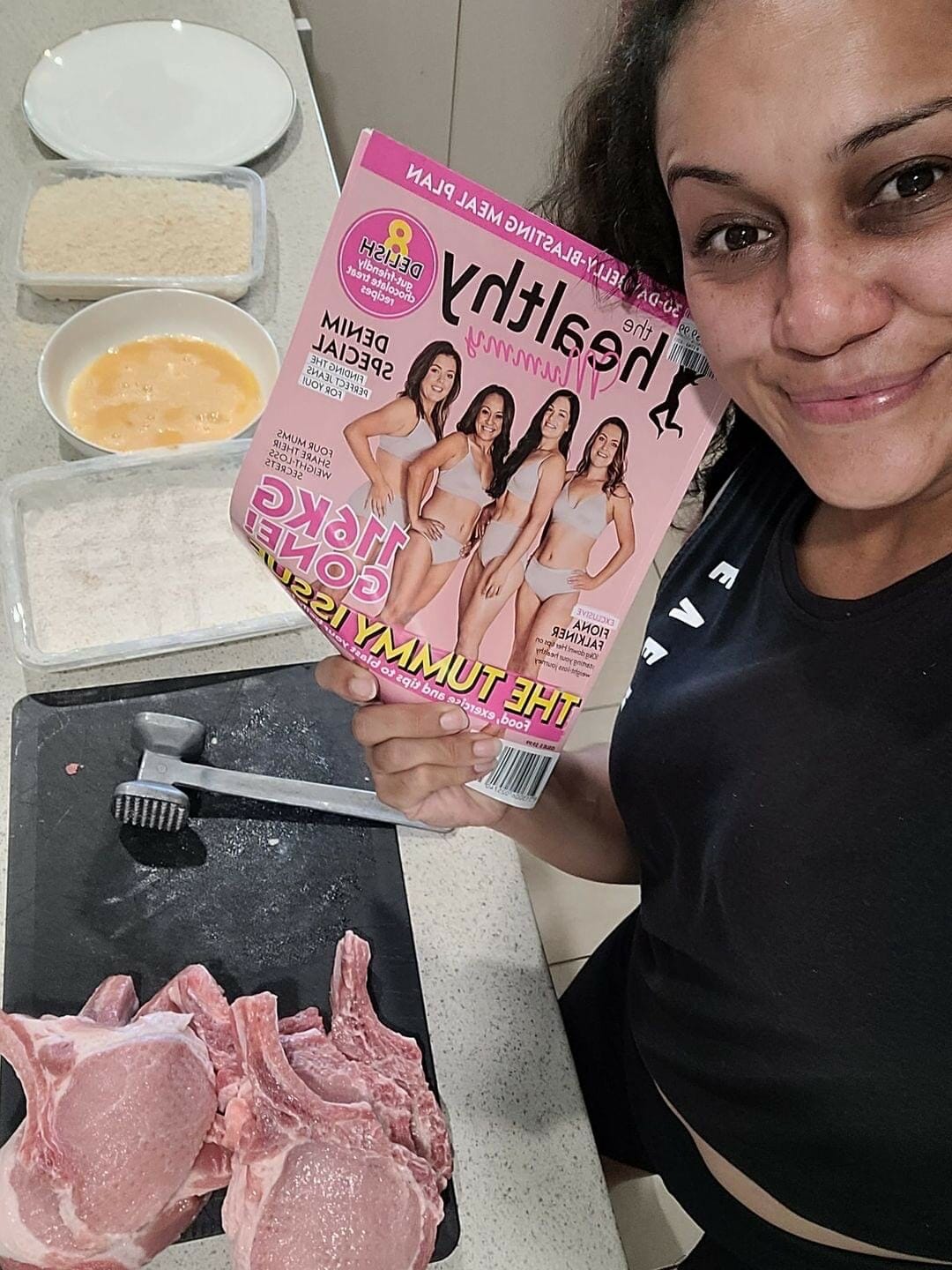 Krystal Poles who also a cover girl still can't quite believe it!
She says "Cooking dinner tonight for my fam bam. Still cannot believe it. On the cover of the healthy mummy magazine. Wow. Such beautiful and inspirational women. TY healthy mummy, you have brought so much love and joy into my life and a great deal of gratitude, most of all, I love I can still stay humble and cook my family an amazing meal tonight. We're having pork cutlets to celebrate. One of my families favs."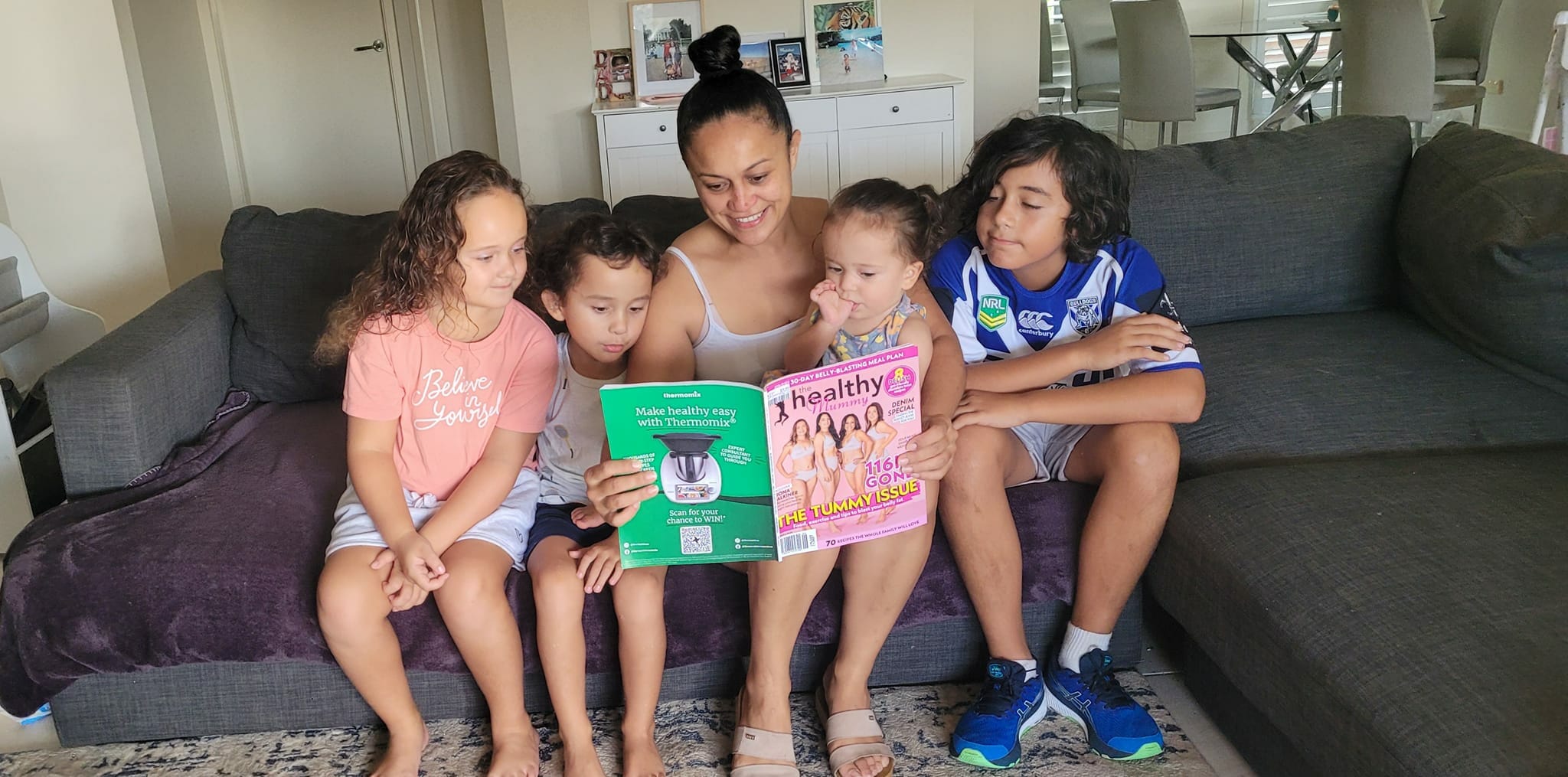 "My kids are so proud of their mummy. I absolutely love this shot. The healthy mummy magazine #5 is finally in stores. You can find them in Coles, Woolworths and any major newsagents. So many inspiring women There are plenty of tips, advice and great recipes to kick you off on your healthy mummy journey. And a massive shout out to the healthy team for creating an amazing magazine"
Get Your Copy Today! Available in supermarkets and newsagents!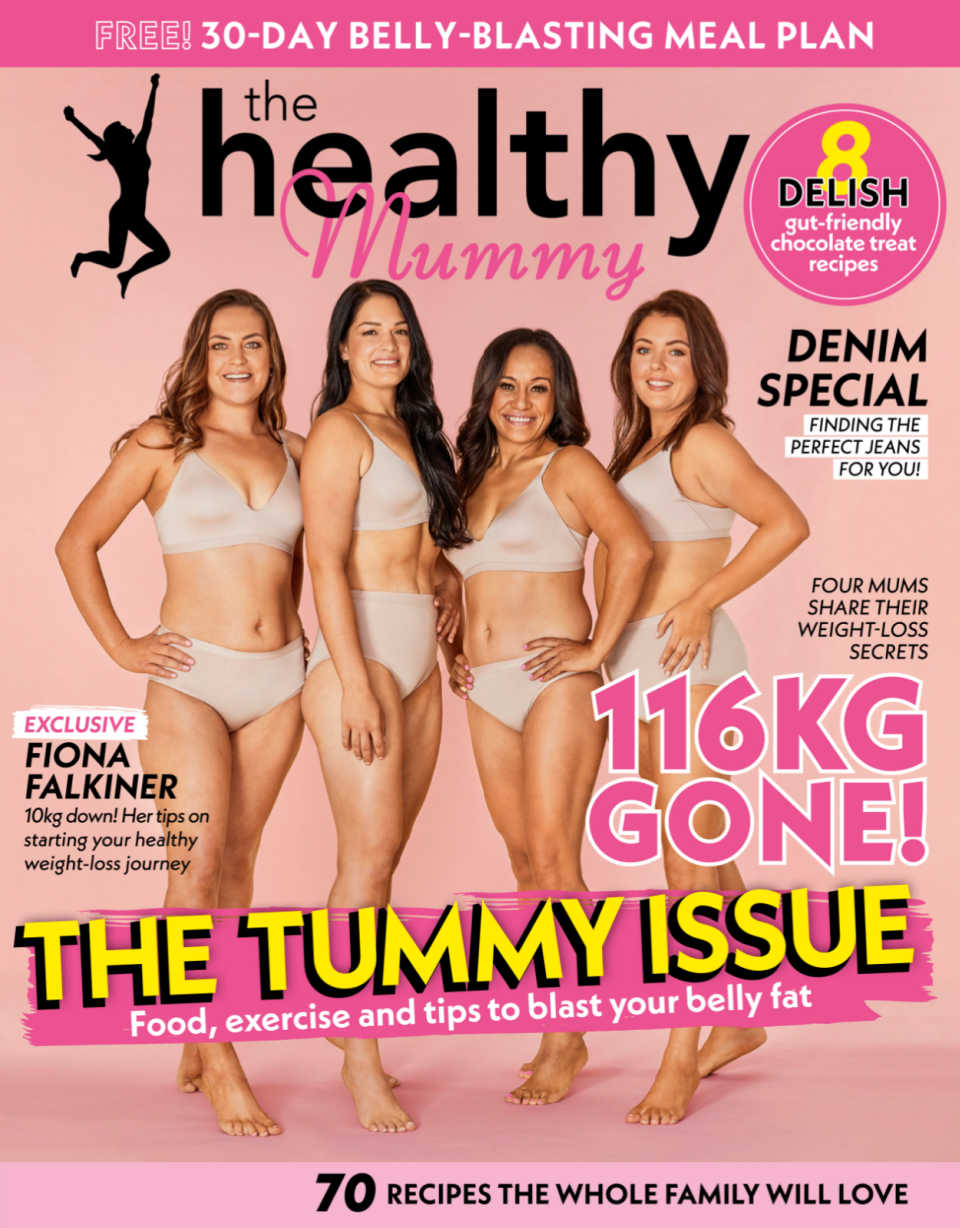 And if you want to take control of your health goals – join the 28 Day Weight Loss Challenge!