Warning To Parents As Toddler's Couch Tumble Leads To Horrific Injuries
It could happen to any toddler and it does every day. But for Eddie Kidd, a fall from the family couch led to life-altering injuries that have left him with half a skull and a condition that will impact him for life.
Sadly this is not an isolated incident, and according to the Australia Bureau of Statistics falls caused the greatest proportion of recent injuries for children, at 61 per cent.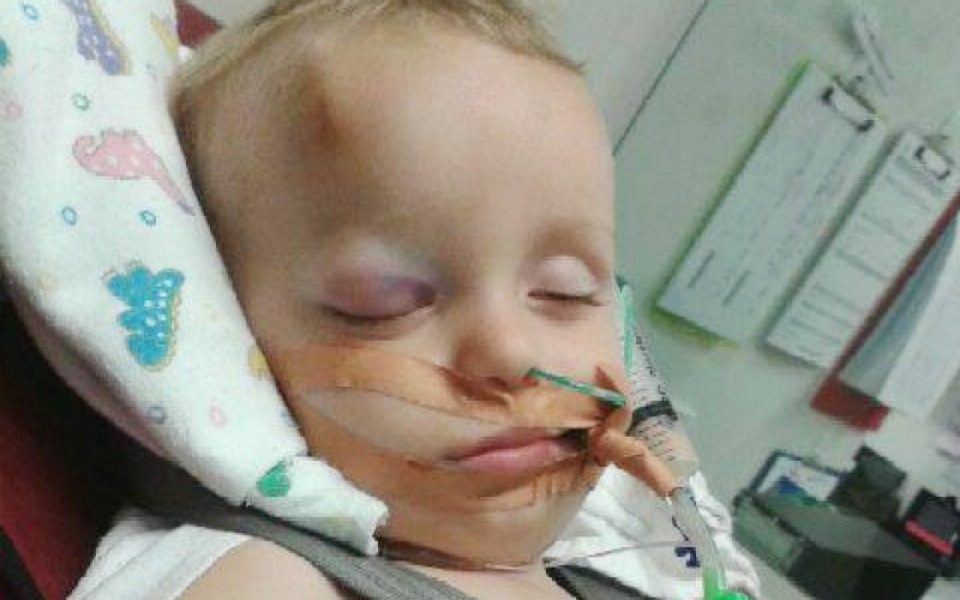 Toddler Wanted To Fly
Eddie Kidd was happily playing at his family's home on the Sunshine Coast when he decided he wanted to "fly".
In true toddler fashion, the little boy jumped off the couch and landed on the floor with a thud.
"He began screaming and crying in pain straight away and both of his eyes instantly went black and a large lump formed on his head," his mum Joanne Liberto wrote.
Joanne rushed him straight to hospital where an emergency CT scan revealed bleeding to the brain and a fracture to his skull. The little boy was rushed to a larger hospital and immediately operated on.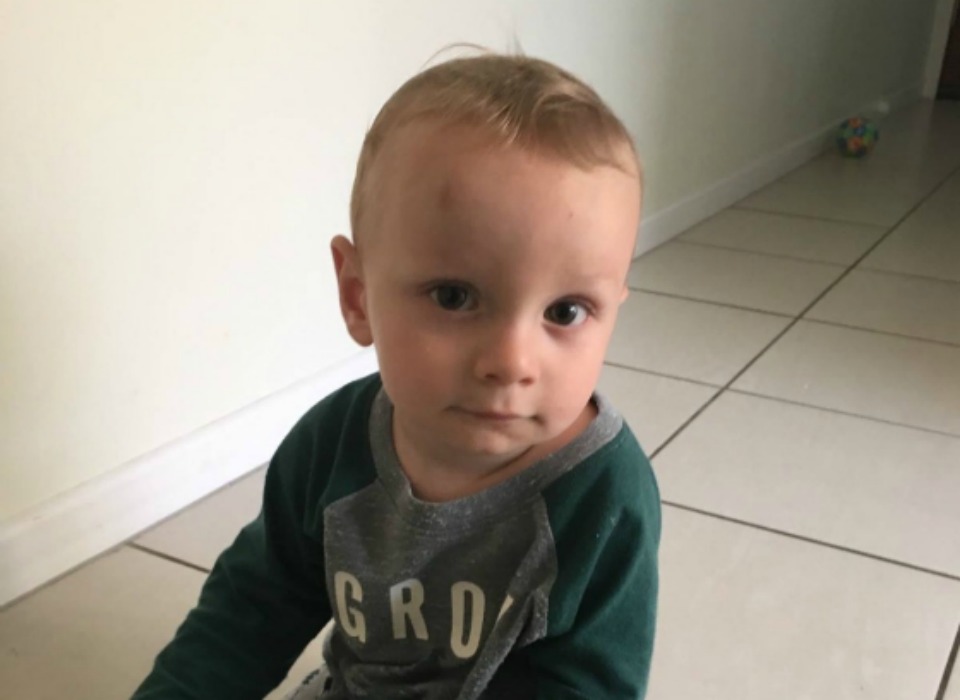 Toddler In And Out Of Hospital
The brave little man, whom parents and friends have dubbed, Eddie the Eagle, has since been in and out of hospital and the operation room.
After the initial operation to sew Eddie's head back together, as doctors struggled to stem his bleeding, they discovered the small boy has haemophilia.
Eddie then developed a Golden Staph infection that left him violently ill and in need of additional surgery and two blood transfusions.
Doctors removed the infected part of the skull and once again stitched Eddie up.

Eddie's Life Will Never Be The Same Again
Eddie, who turns two in March, will be reassessed again in February to determine if he requires a titanium plate in his head. However, his life will never be the same.
"Due to his haemophilia, Eddie will not be able to participate in activities in the future as the slightest bump or fall could result in internal bleeding in his joints," his mum explains.
"It is heartbreaking as he loves football." 
His play time is restricted and he is required to wear a helmet. The family have also safe guarded the house with pillows to keep their little dare devil safe.
The family have set up a GoFundMe account to help pay for the expenses of Eddie's tragic fall and have raised over $4000.
Meanwhile, the family are looking forward to a quiet and accident-free Christmas with their brave little boy.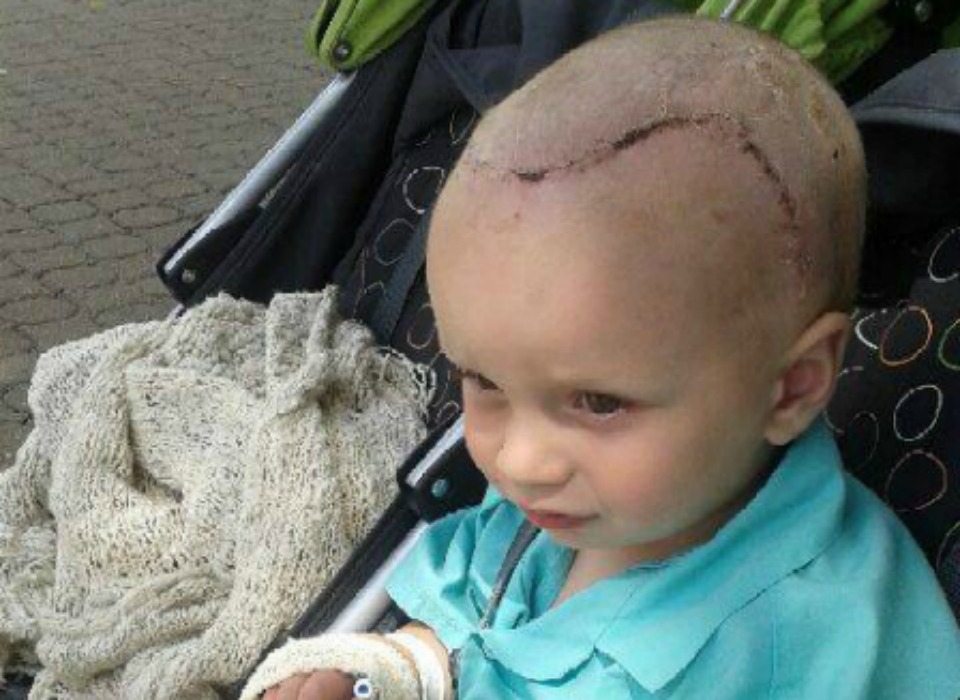 Eddie's Fall Acts As Warning To Parents
Eddie's accidental fall acts as a warning to all parents of just how quickly accidents happen.
According to the Australia Bureau of Statistics, falls caused the greatest proportion of recent injuries for children at 61 per cent.
And while we've probably all watched our children take a tumble or two, it's so important to know the signs of trauma straight away.
If your child is unconsciousness for more than a few seconds, has abnormal breathing, bleeding, unequal pupils or any obvious serious wound, then call 000 immediately.
Other signs of head trauma include slurred speech or vision, weakness or paralysis and neck pain or stiffness.
We cannot protect our children in bubble-wrap and accidents are going to happen.
But knowing what to do, whether in the event of a fall, an electrocution, a near drowning or a choking, could save your child's life.